Leftover Easter Ham Breakfast Egg Nests are such a delicious way to use up Easter dinner leftovers.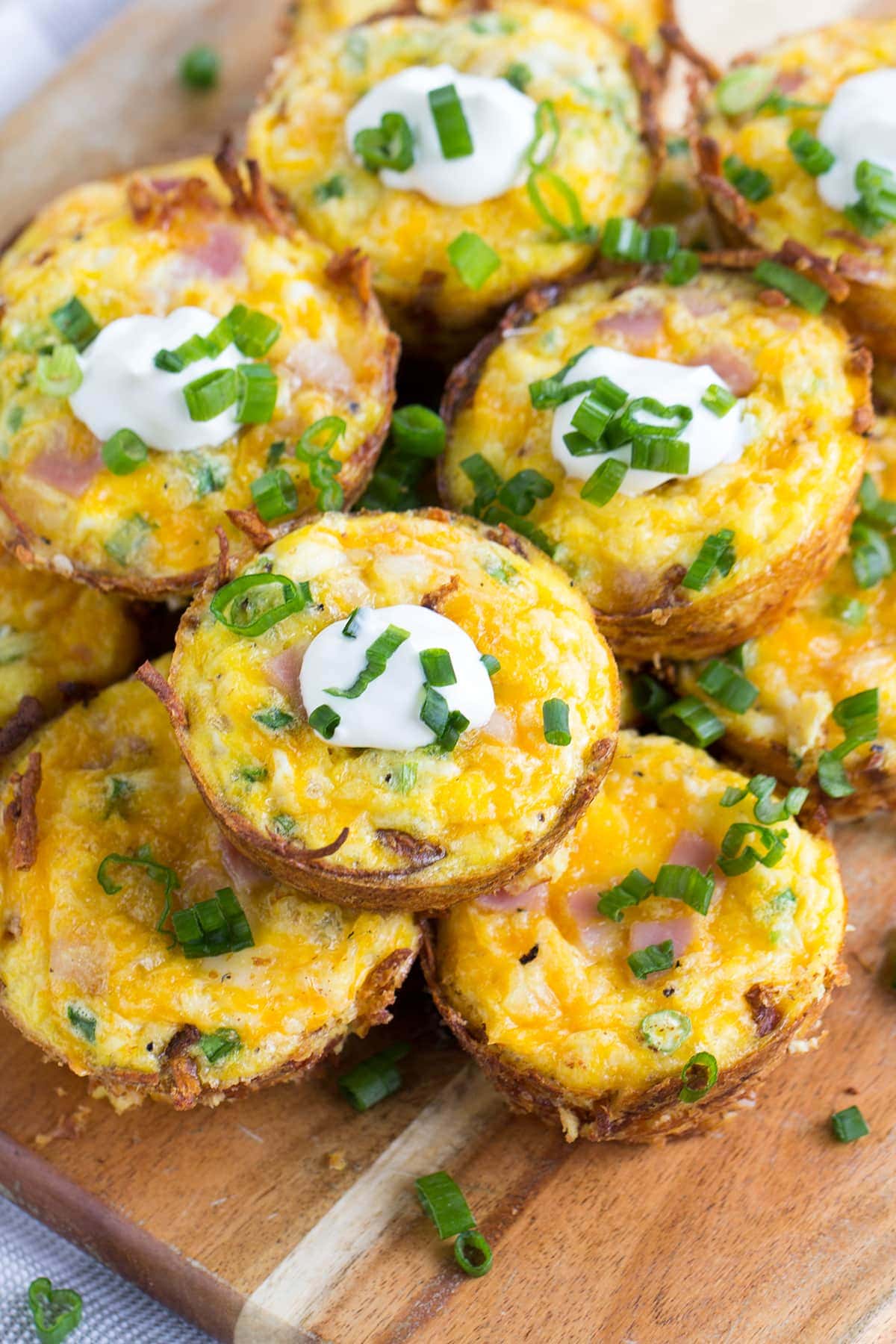 Today a few of my best blogger buddies and I are all sharing Easter inspired recipes and ideas to make your holiday extra special and delicious. I'm contributing my breakfast leftover idea while my friend Julie is sharing her Easter Toffee Recipe, Jen is sharing her Mini Naked Carrot Cakes, Michael is sharing his ideas for Easter Table Decorating, and Cyd is sharing her Boozy Bunny Jiggler Shots, fun! So let's dive in to all of the Easter treats...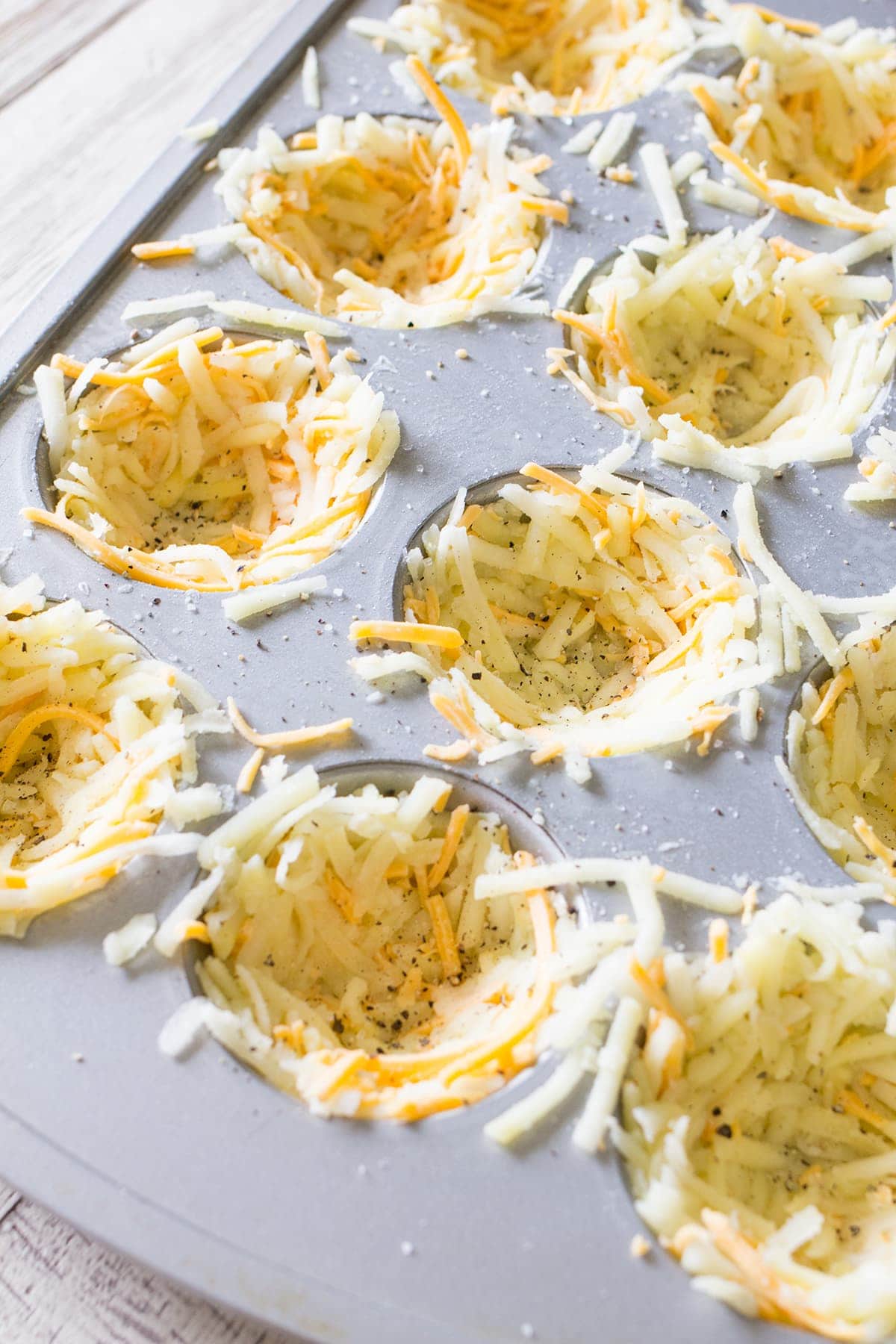 I love Easter ham, it's quintessential holiday food in my family and pairs so nicely with a good potato dish like my Grandma's cheesy potato casserole. But what do you do with all of those leftovers? Let's face it, there are only so many ham sandwiches that can be made (and enjoyed) after Easter. Problem solved, Leftover Easter Ham Breakfast Egg Nests!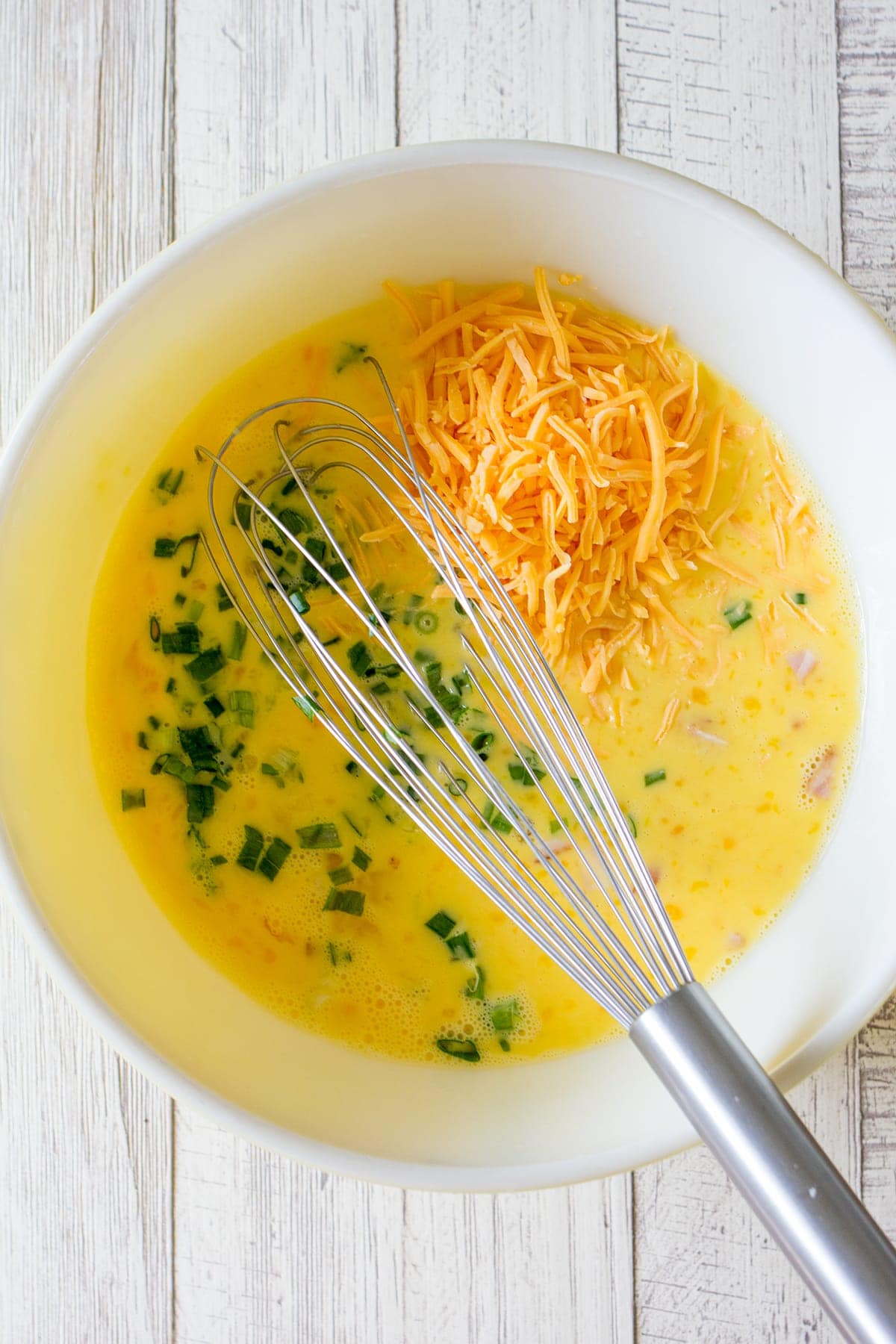 I start by baking simple hash brown egg cups and whipping up an egg filling with plenty of diced up leftover Easter ham. To the filling you can honestly add any mix-in's you like from bell peppers to spinach or even more meat like crumbled (cooked) bacon or sausage, yum!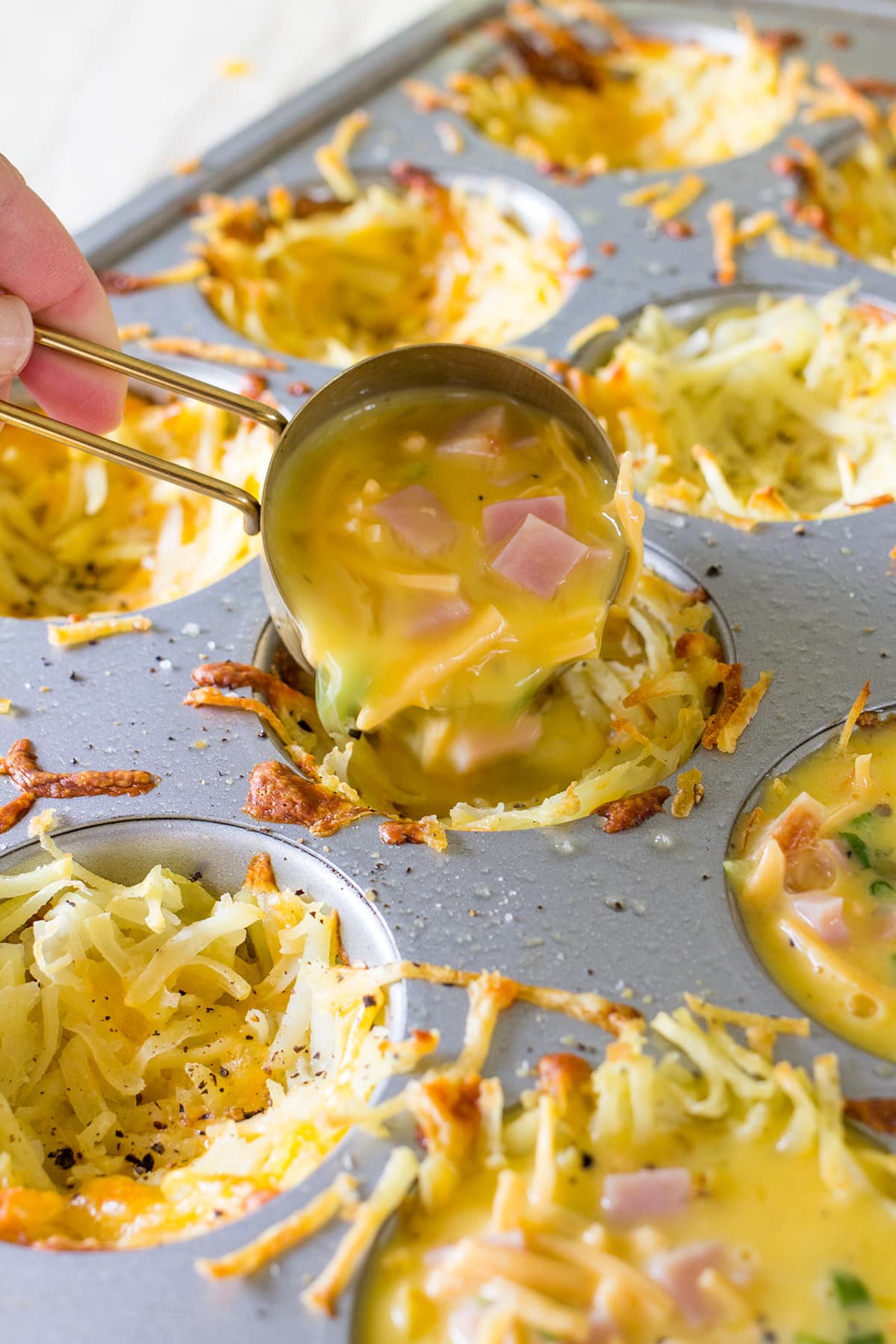 Once the cups bake, it's time to fill them and return to the oven just until they are puffed and set.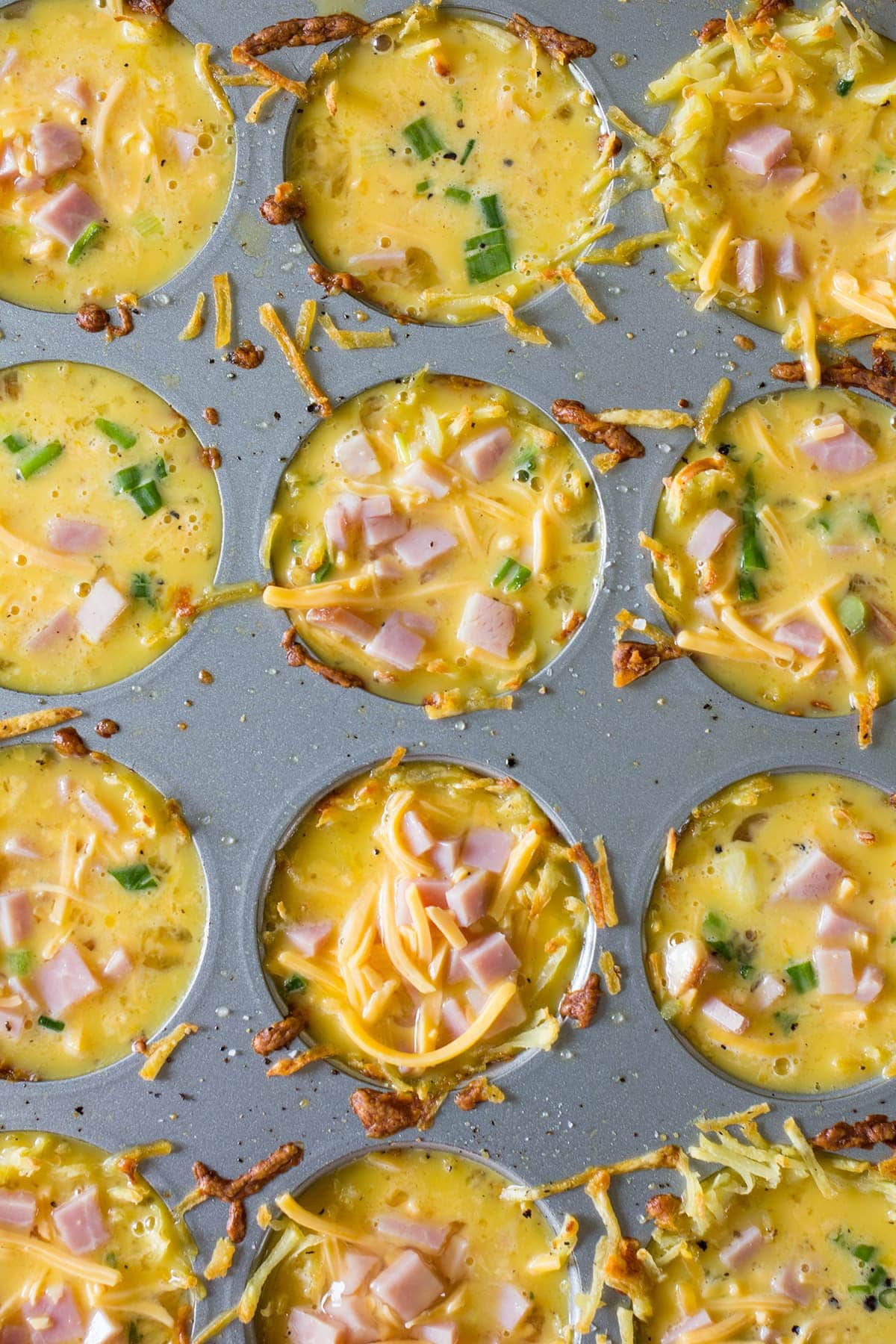 The hash brown, egg, ham and cheese combination is absolutely to die-for flavor wise and makes such a great day after Easter breakfast or meal prep idea to enjoy all week-long. If you aren't serving these little nests on the day you bake them, simply store in a large Tupperware container and re-heat in the oven or microwave for a quick and delicious breakfast anytime!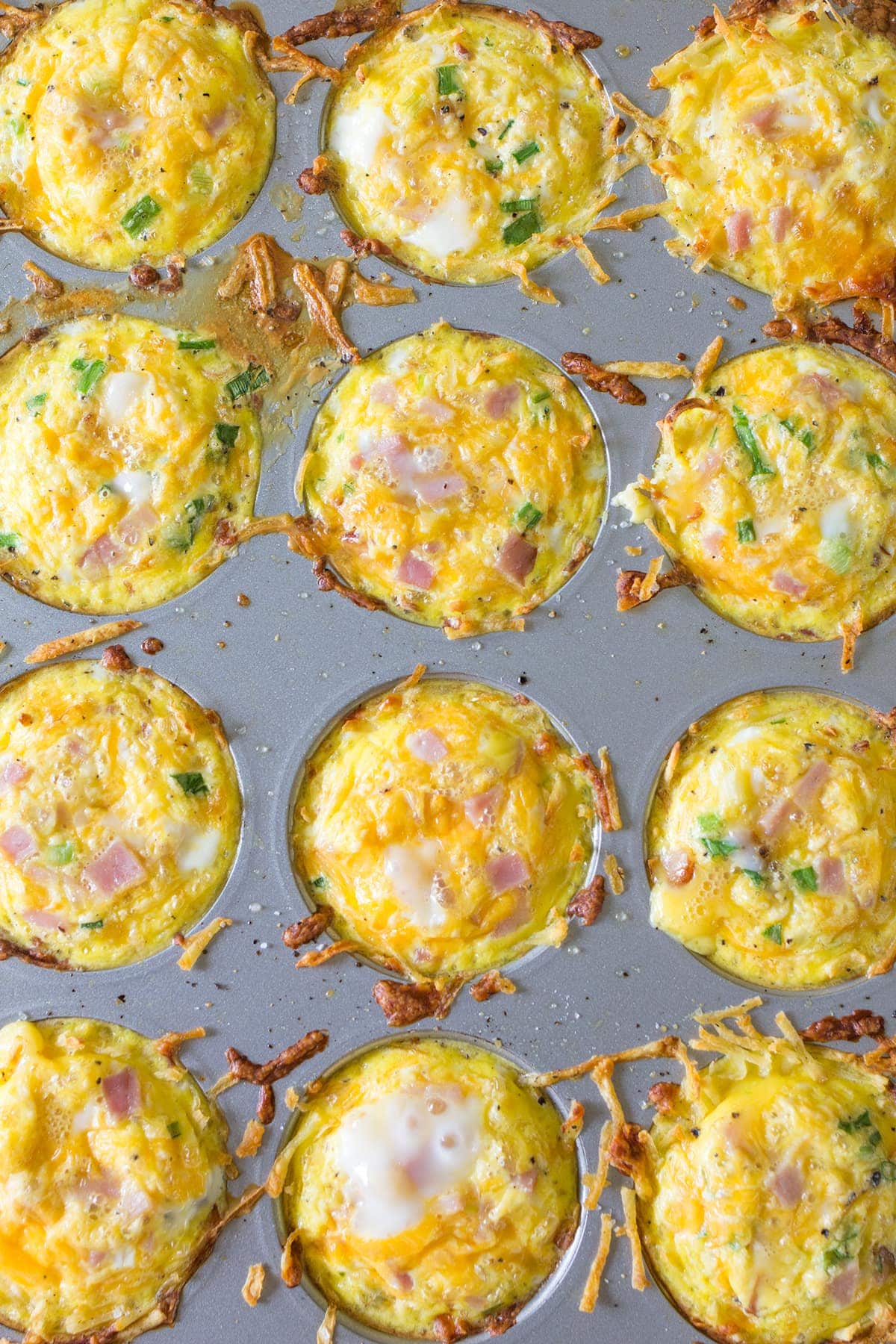 Personally, I like mine topped with a few extra green onions and a good dollop of sour cream.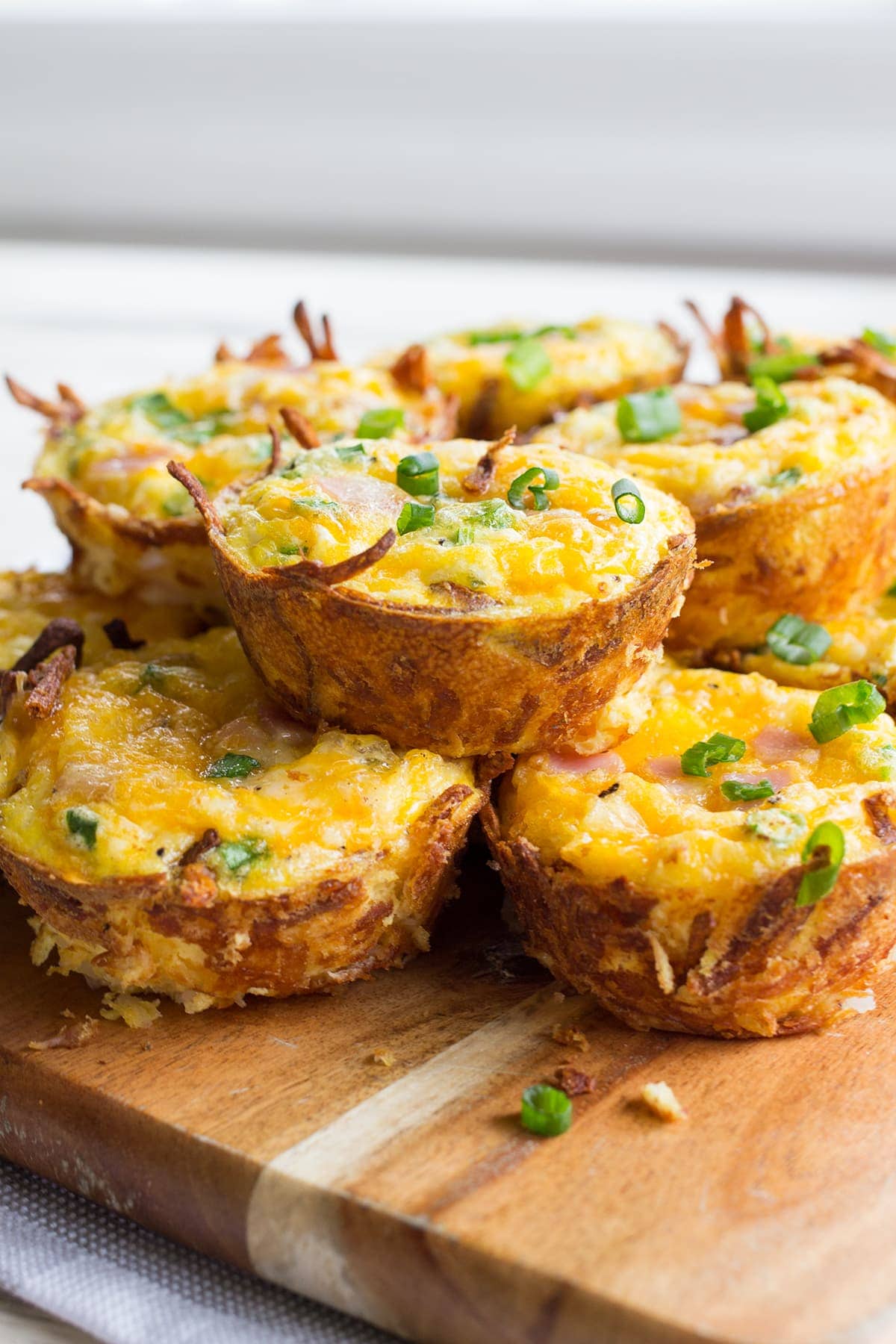 Because what goes better with hash browns and green onions quite like sour cream...am I right? All my Latka fans, raise your hands!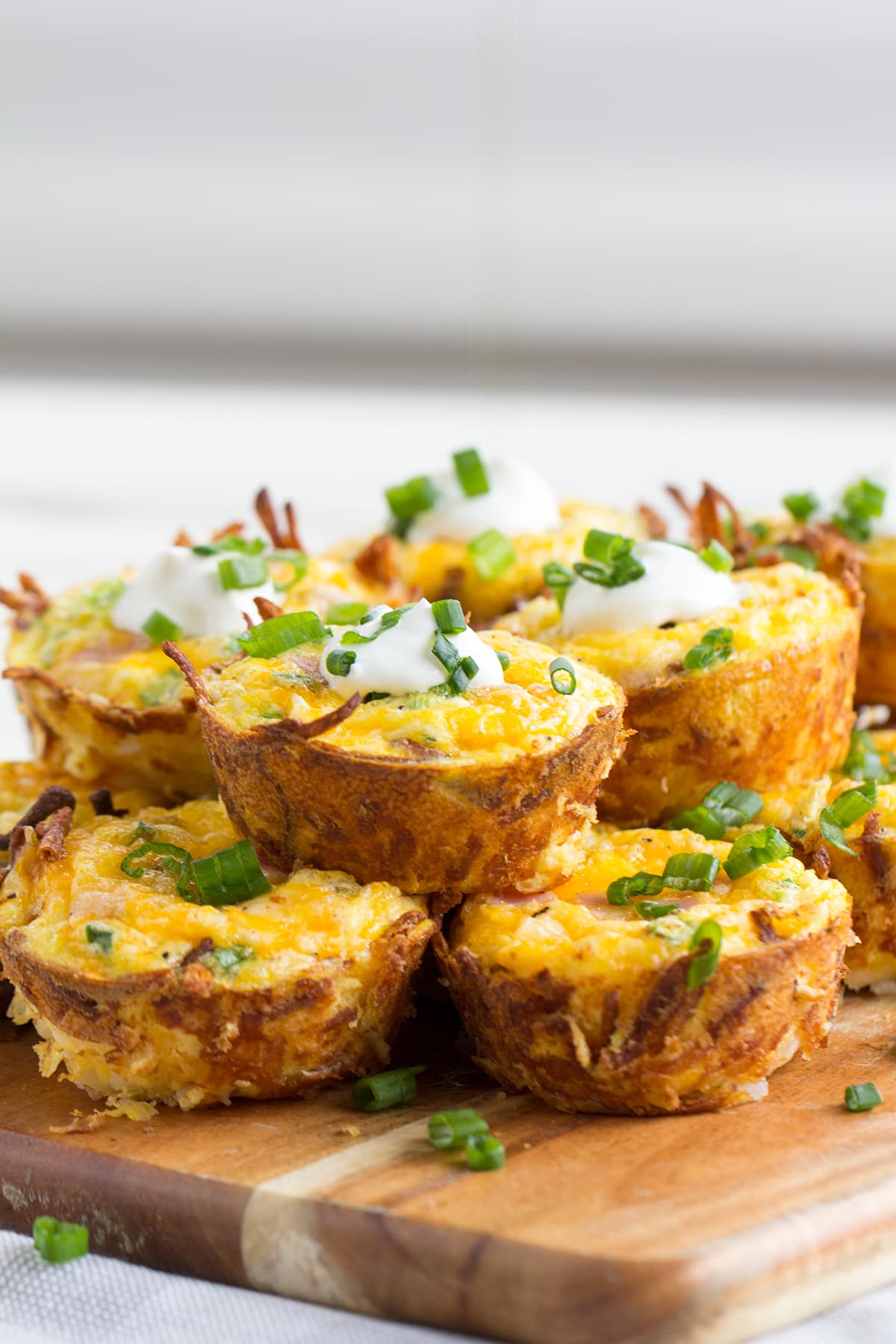 The sweet and saltiness from the leftover ham, the creamy and fluffy eggs and crisp bits of hash brown make these little bites absolutely irresistable! You'll be happy (for once) to have leftovers.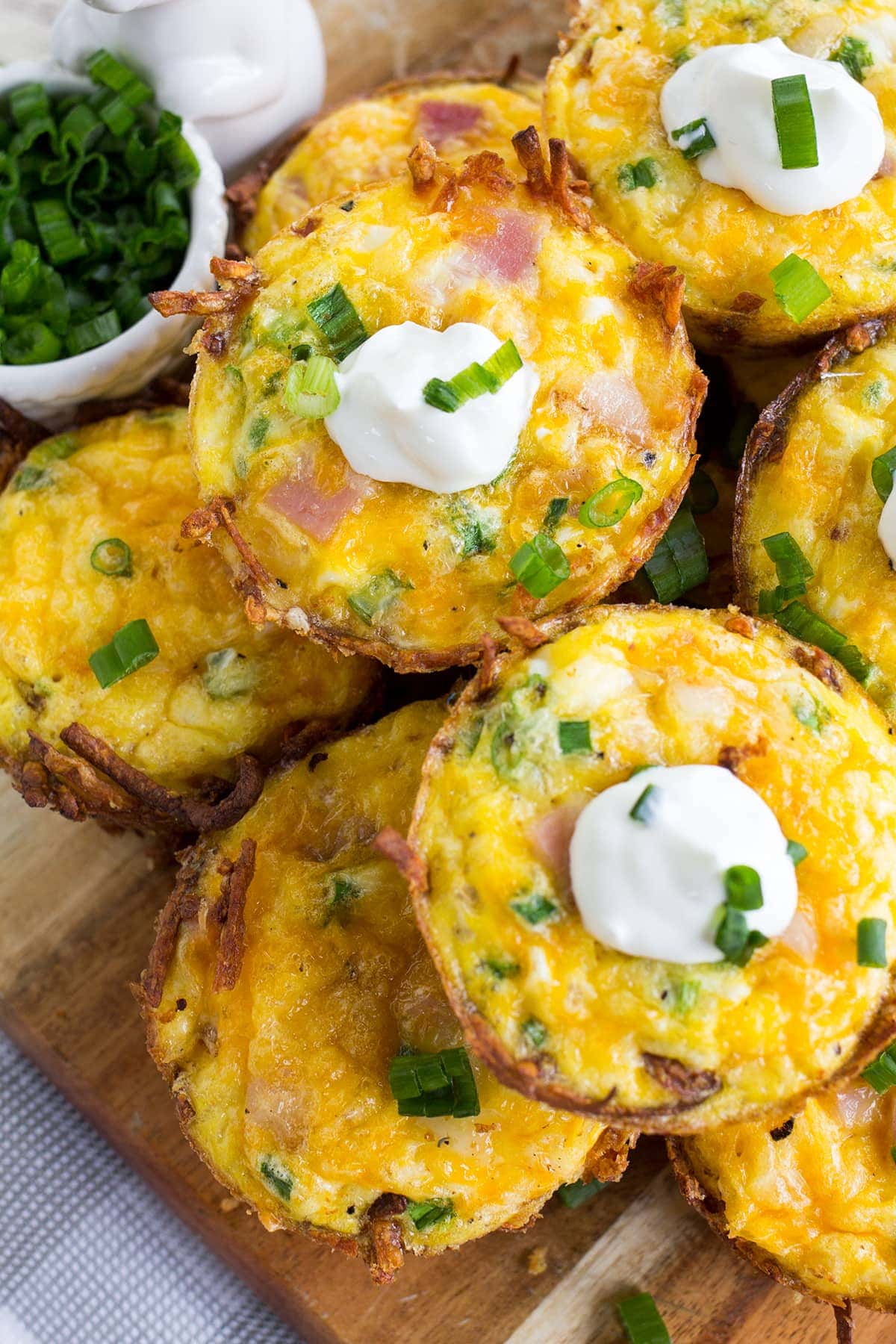 Notes about sticking: I've made these egg nests twice and both times I encountered sticking. I will say that greasing your pans generously and using a non-stick spray will help. I also found that a small offset spatula helps removed cups better than a sharp knife. Next time, I might try lining muffin tins with aluminum cupcake liners to see how that works. Either way, they turned out delicious but it did take some finagling to remove them!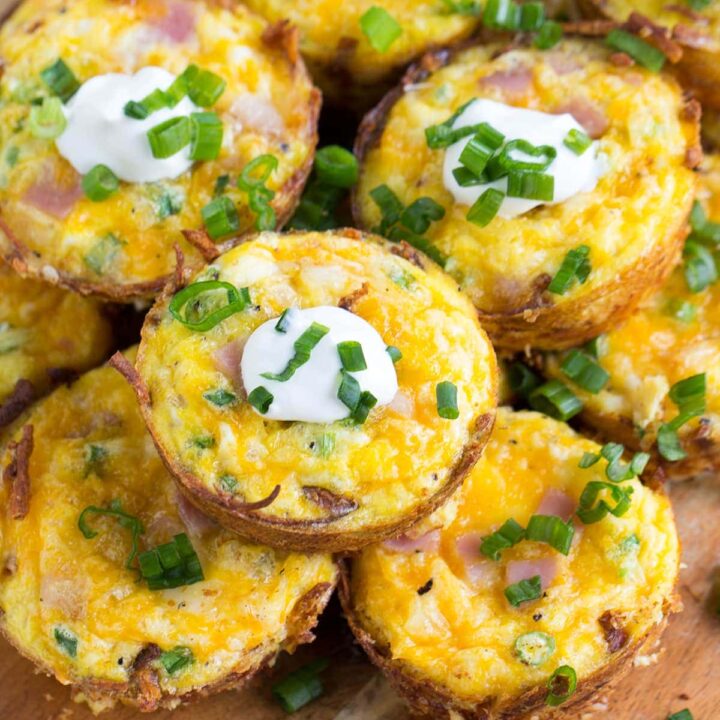 Leftover Easter Ham Breakfast Egg Nests
Ham and egg breakfast cups baked into a hash brown crust.
Ingredients
20 oz hash brown potatoes
12 large eggs
½ cup whole milk
2 green onions, sliced + more for garnish
1 cup cubed ham
2 cups cheddar cheese, divided
salt and pepper
butter and non-stick spray for greasing
Instructions
Preheat oven to 425 degrees.
Generously grease muffin pans and set aside. Note: This recipe makes 16 nests so grease 16 muffin cups total. These tend to stick so generously butter muffin cups and spray with non-stick cooking spray both in the cup and around the top of each cup to help prevent sticking.
In a bowl combine hash brown cut potatoes and cheese and mix to combine. If you are using frozen hash brown potatoes, make sure they are thawed before using.
Press potato and cheese mixture into the bottom and up the sides of all 16 greased muffin cups making sure that the sides come out the top of the muffin pan just slightly as they will shrink while cooking.
Season each potato cup generously with ground sea salt and pepper.
Bake at 425 for 20 minutes until edges are golden and potato is tender.
Meanwhile in a large bowl, whisk together eggs, milk, green onion, ham and cheddar cheese. Season with salt and pepper.
When potato cups are done baking, remove from oven and fill each with about ¼ cup of filling. You should have just enough to fill all 16 cups.
Reduce oven temperature to 350 and bake an additional 12 minutes or just until egg cups are set and puffed. If the centers are slightly soft it's ok, you don't want to overcook and make eggs rubbery.
Remove from oven and allow to cool slightly until you can handle them.
Carefully run a small offset spatula around the side of each egg cup helping release it from the muffin pan.
Serve with a dollop of sour cream and a sprinkling or green onions.
Before you go, be sure to check out my friend's Easter posts for more festive and tasty ideas:

Easter Toffee Recipe - Julie Blanner
Mini Easter Naked Layer Carrot Cakes - The Effortless Chic
Easter Table Decorating Ideas - Inspired By Charm
Boozy Bunny Jiggler Shots - The Sweetest Occasion