Are you hosting or attending your Thanksgiving dinner this year? Whether you're looking for a little something to help spruce up the table or for a gift to show your gratitude to your hostess, this quick & easy project is sure to do the trick!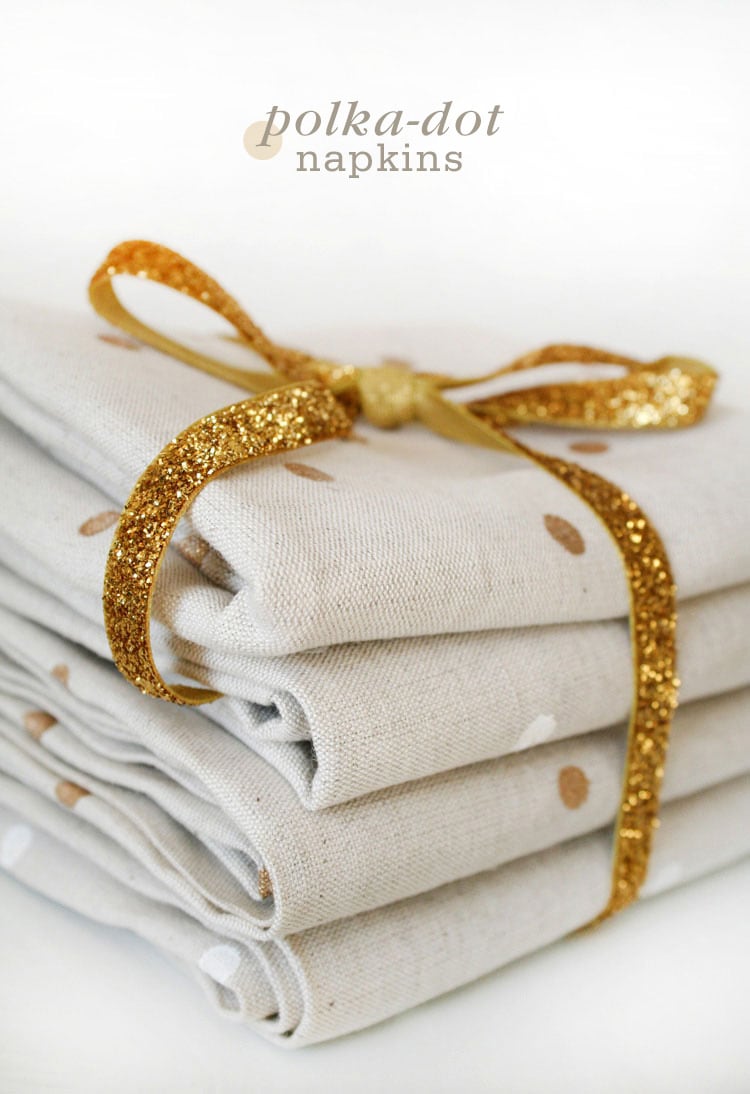 This year our Thanksgiving table will be adorn with these DIY Polka Dot Napkins in gold and white.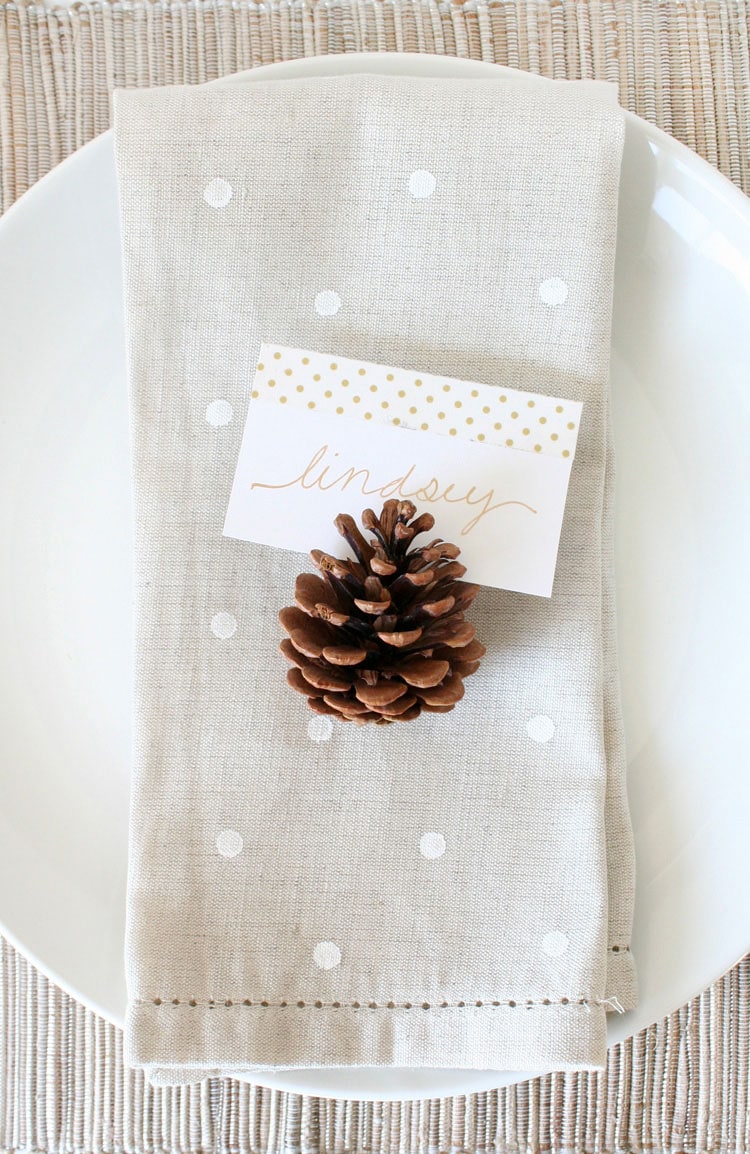 Here's what you need to make these Polka Dot Napkins:
Napkins (we used Natural by Threshold at Target)
Metallic Gold & White Fabric Paint
Pencil with a fresh eraser

Step1: Unfold your napkins, setting onto a piece of cardboard or foamboard to avoid your paint bleeding through onto your furniture. (Keep the creases to use as guidelines as you add the dots).
Step 2: Using a fresh pencil eraser, begin adding the dots to the napkins, working your way from the top left corner over the the right with even spaces between each dot.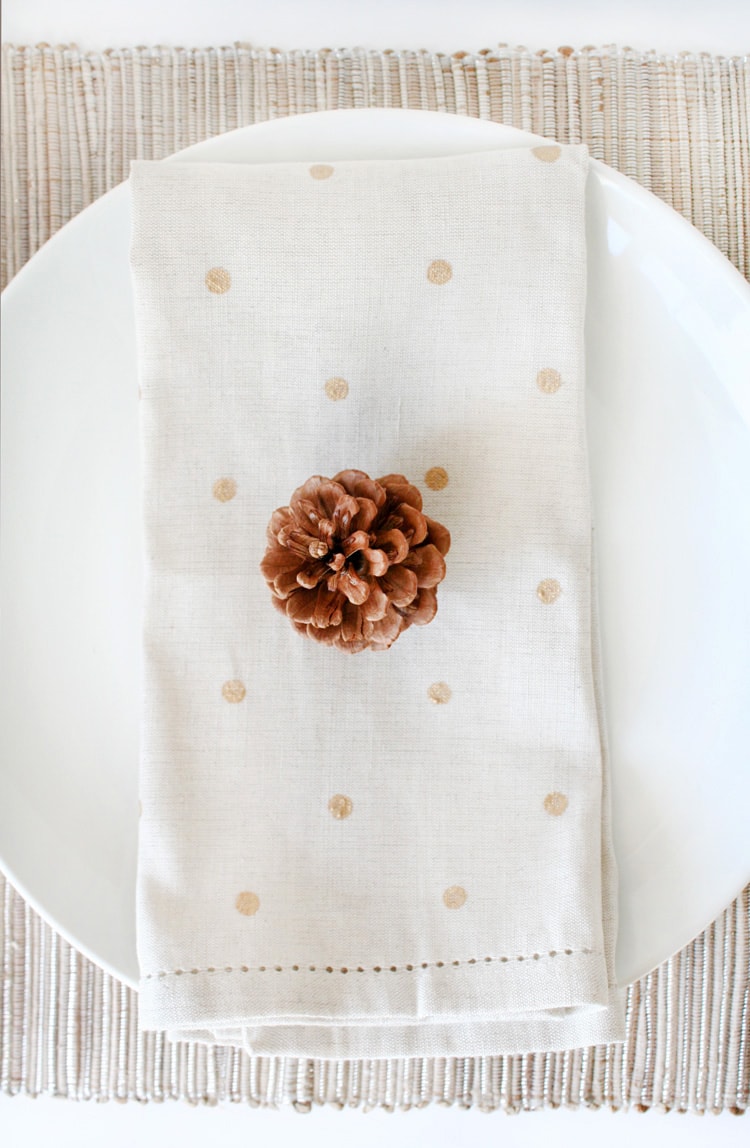 photos by Marisa Mangum
Step 3: Start your second row about 1-2 inches below the first with your dots lining up within the gaps of the ones above. Repeat these steps until you have filled your entire napkin with dots.
Step 4: Allow to dry completely before using on your table or wrapping in a bow and gifting away!
Note: Follow directions on fabric paint bottle about washing. You may need to wash napkins prior to painting.