Pumpkin carving is fun but anytime you get a group of girl friends together with spray paint, tons of glitter, pumpkins and sequins, it's a party! This year we started celebrating the Halloween season with a No-Carve Pumpkin Decorating Party in the park.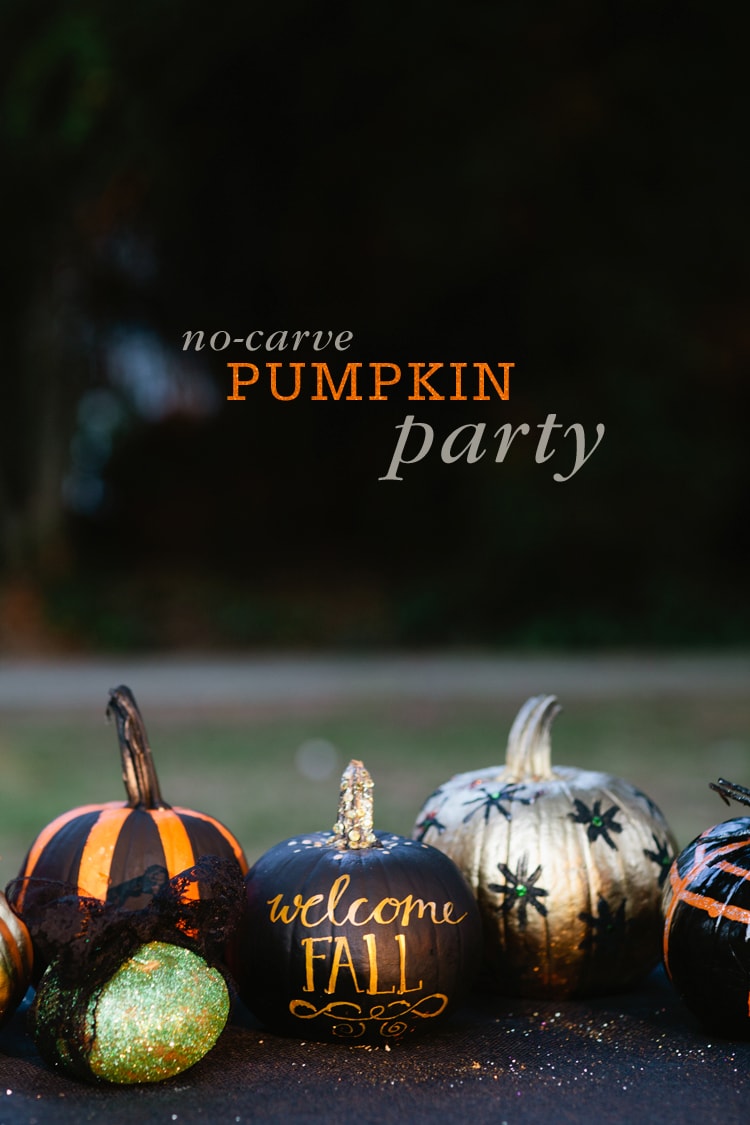 When fall arrives I dream about decorating pumpkins! They are the perfect fun and whimsical canvas to let your creativity shine. So get out the craft supplies, head to the park, and be prepared to get messy...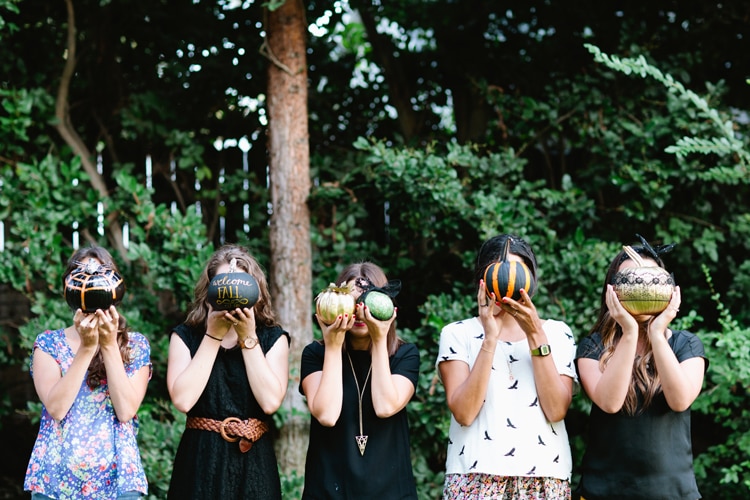 Here is what you'll need to throw a No-Carve Pumpkin Decorating Party: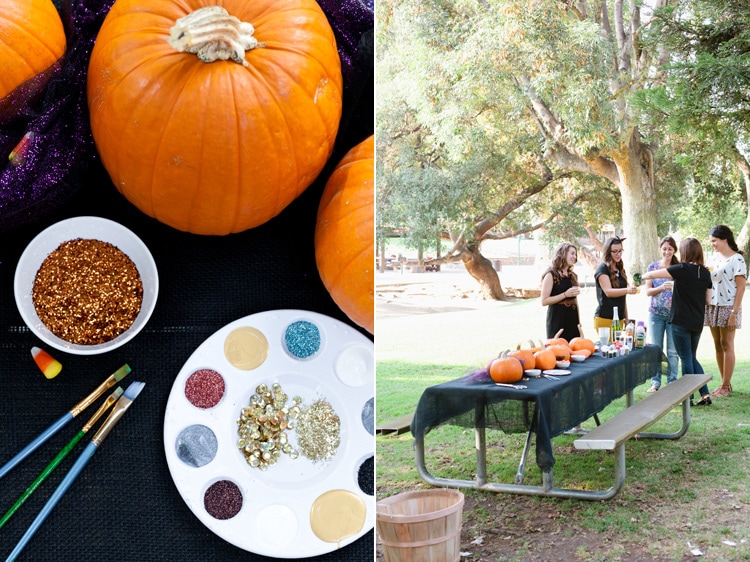 I covered the park table with black burlap from the fabric store and lined it with pumpkins, palettes of paint, bowls of chunky glitter, brushes and glue. A rustic apple tart, bowls of Halloween candy and apple cider were perfect to sip and snack on.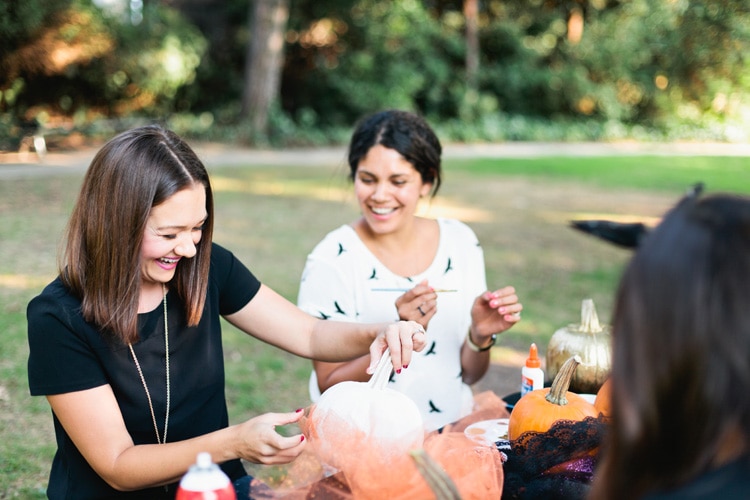 The table was lined with glittered tulle fabric & black lace, both perfect fabrics to add texture to pumpkins. The ladies also brought craft supplies and we ended up with everything from vintage sequins to cans of spray paint, painters tape, paint pens and lots more glitter! Our table looked like the very best version of grade school art class minus the safety scissors. It was fun to mix and share art supplies...sort of like a pot-luck craft party!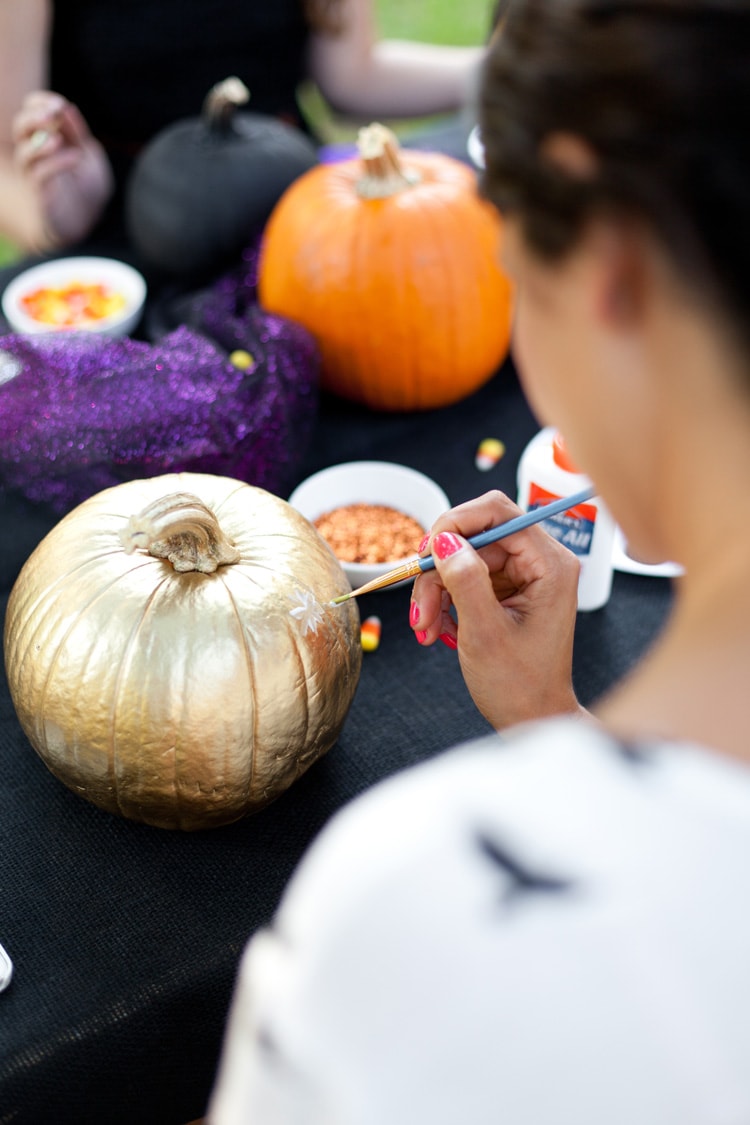 We were all pretty enamoured with Alisa's gilded pumpkin. Is there anything more elegant than a simple gold gourd? Everyone's creations and pumpkin decorating techniques were so different but equally as gorgeous. Here are a few designs we tried:

1. Painted Pumpkins: Gold, white & black spray painted pumpkins all look simplistically stunning on their own but also make great canvases for paint, glitter or sequins. Chalkboard paint is also fun!
2. Painters Tape Spider Web: Use strips of blue painters tape to make a spider's web pattern, stripes or chevrons on your pumpkin before spray painting. Once the paint is dry, carefully peel off the tape and enjoy your pattern!
3. Words of Welcome: Paint pens are perfect for writing fall messages on your painted pumpkins! Tip: Write the message in pencil first followed by paint pen...or if you mess up, spray paint over it and start again.
4. Mummy Pumpkins: Coat pumpkins with spray adhesive and cut strips of fabric, lace or tulle, to wrap around.
5. Glittered Pumpkins: Use spray adhesive or white craft glue to adhere glitter. Tip: Craft glue works best for small designs and spray adhesive for covering large areas.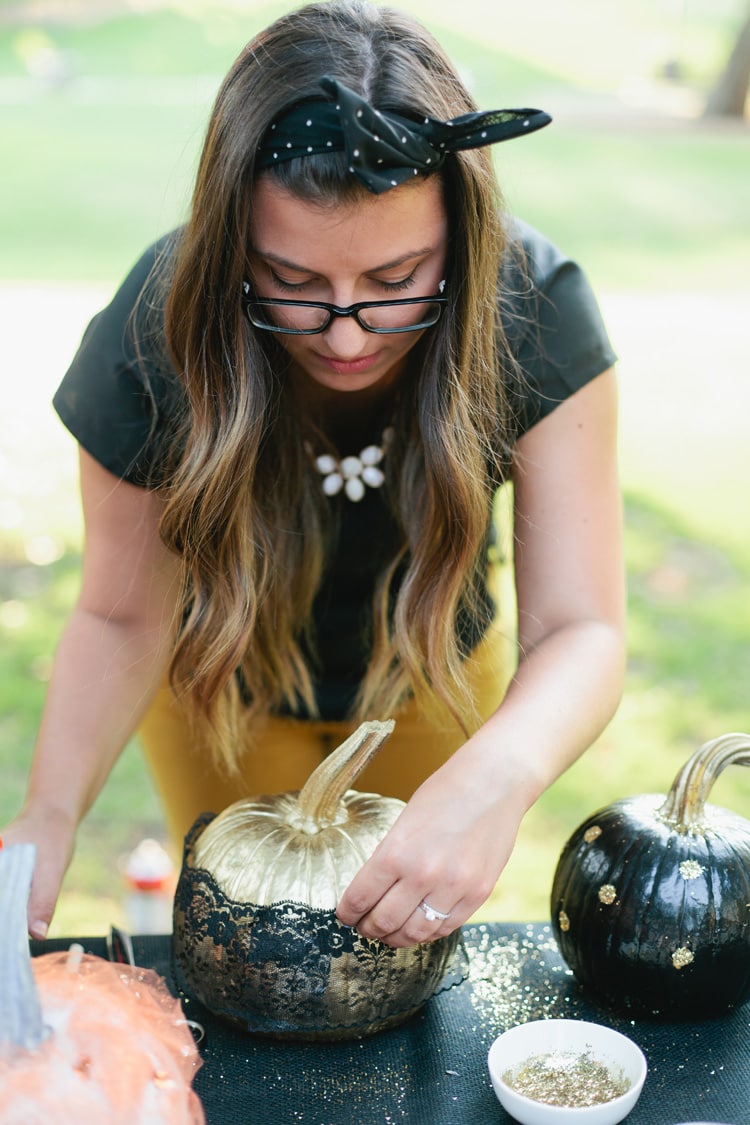 Polka dots can be made by dipping the round flat end of a marker or pencil eraser in craft glue before sprinkling on the glitter! A simple wrapper of black lace around a gold painted pumpkin is feminine and fun too.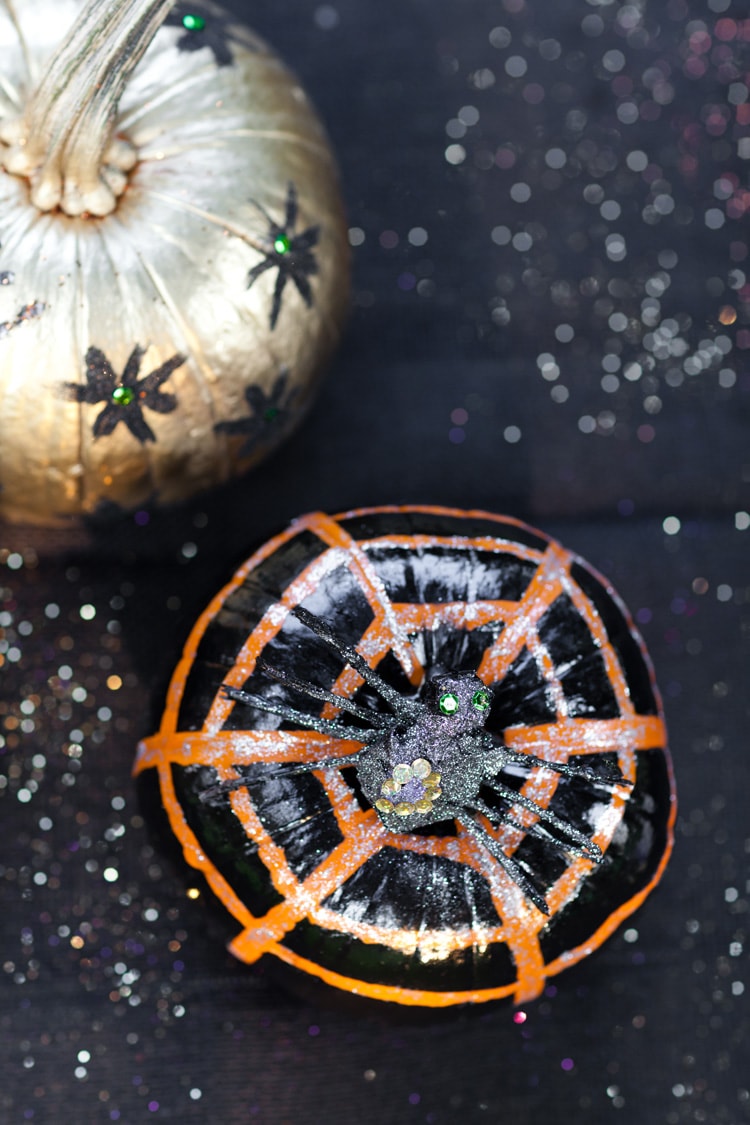 My friend Celeste won the prize for most creative use of craft supplies when she sculpted the body of a spider out of painters tape and twigs finished with a coat of black spray paint. Green sequined eyes and a gold and purple back make her spider extra spooky.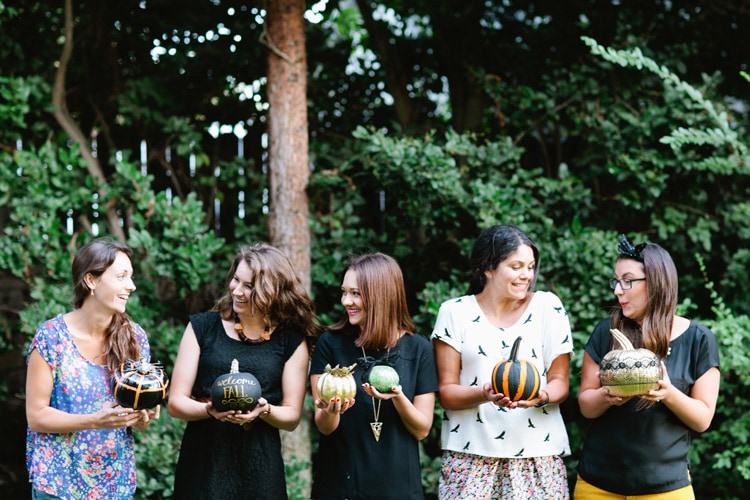 We had so much fun painting, glittering and decorating our pumpkins. The park may be a bit more sparkly, I definitely have enough glitter in my hair to last me all of October, and the pumpkins outside my front door are extra festive. The best part is, our un-carved pumpkins will last through Halloween! Bring on the trick-or-treaters!  Do you carve or decorate your pumpkins?
Photos by Joanne Pio