Am I the only one who still has a porch full of pumpkins leftover from Halloween? Here's an easy and quick way to turn leftover pumpkins into Easy Edible Thanksgiving Centerpieces using fresh herbs and kale from the grocery store. As a bonus, the herb arrangement smells amazing and doubles as garnish for the table.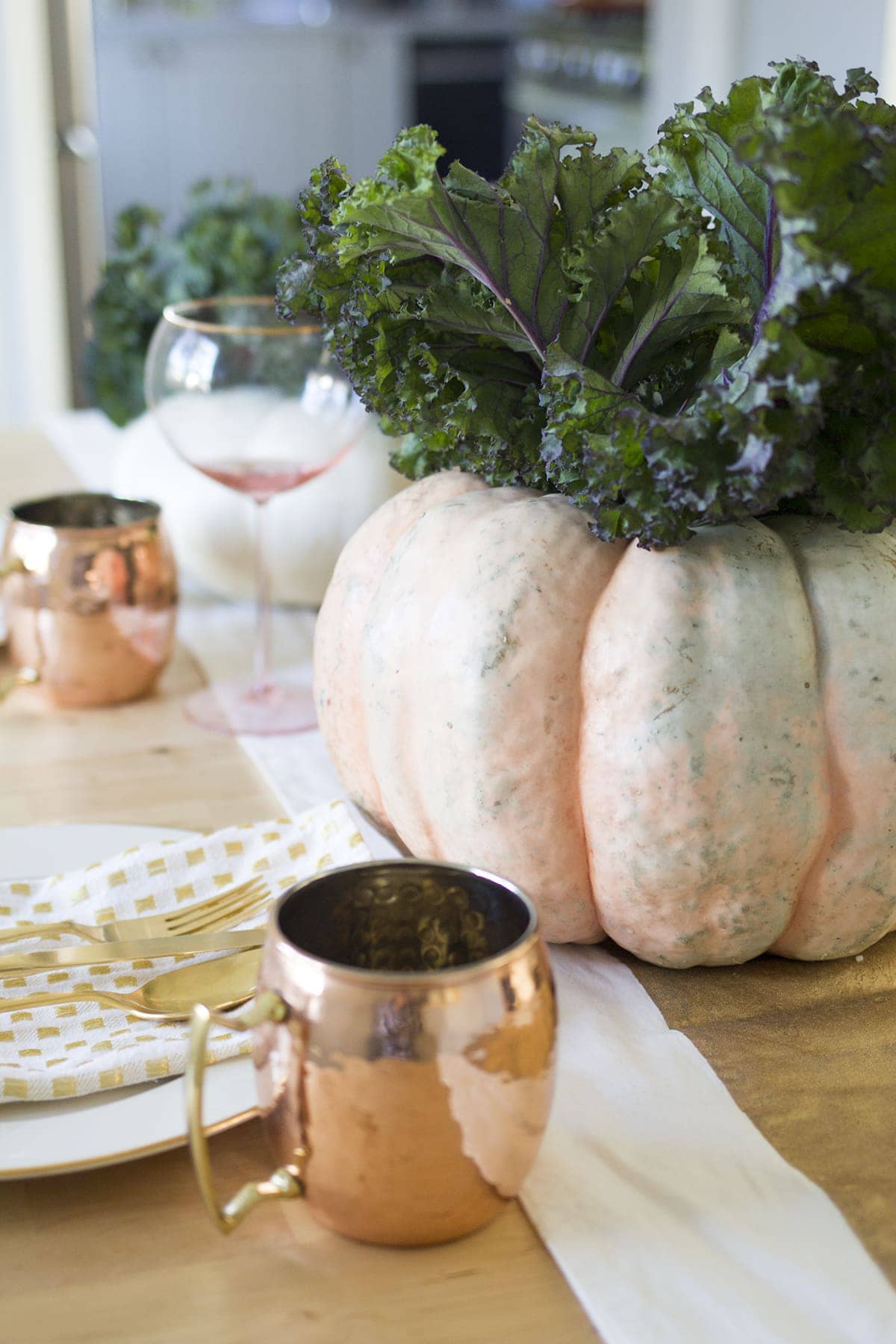 Supplies:
Cinderella pumpkins in various colors
Glasses
Kale
Live Herbs- thyme, sage, rosemary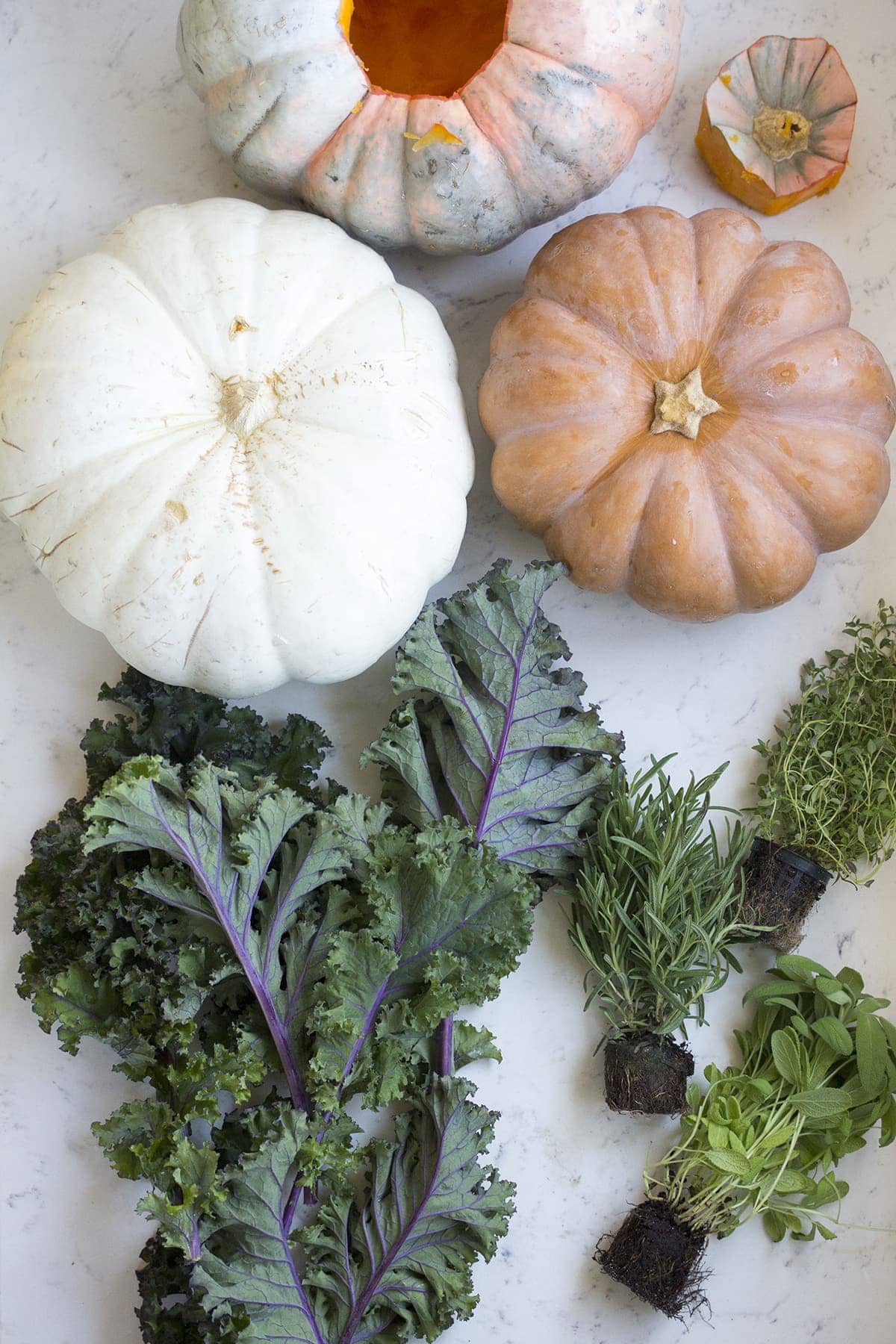 Directions:
Carve pumpkin cutting an opening in the top large enough to fit your glass. Clean out seeds and wash pumpkin.
Insert glass filled with water into pumpkin.
Trim the ends off of kale and remove some of the bottom leaf if the stem is not long enough. Arrange Kale in glass.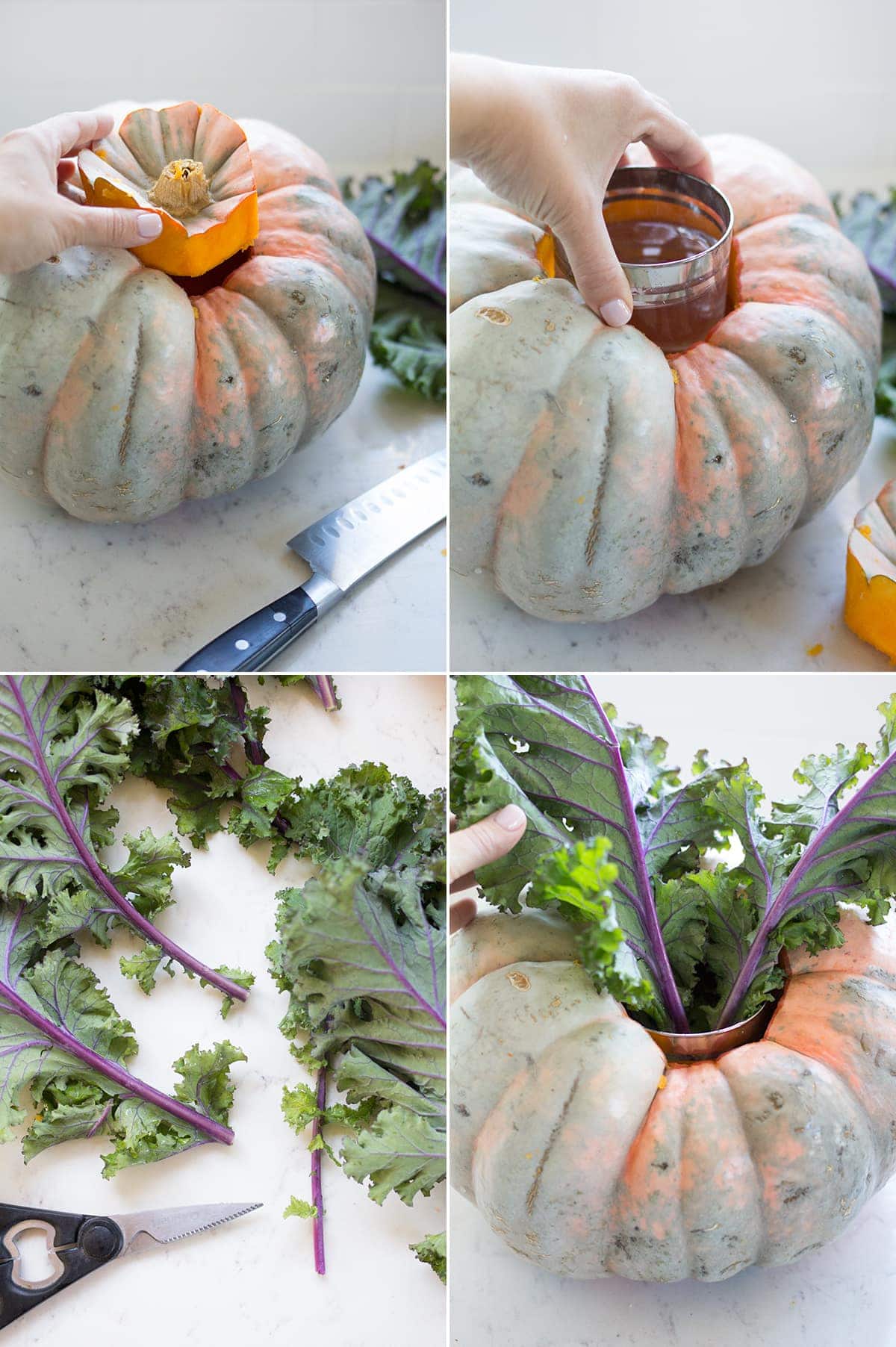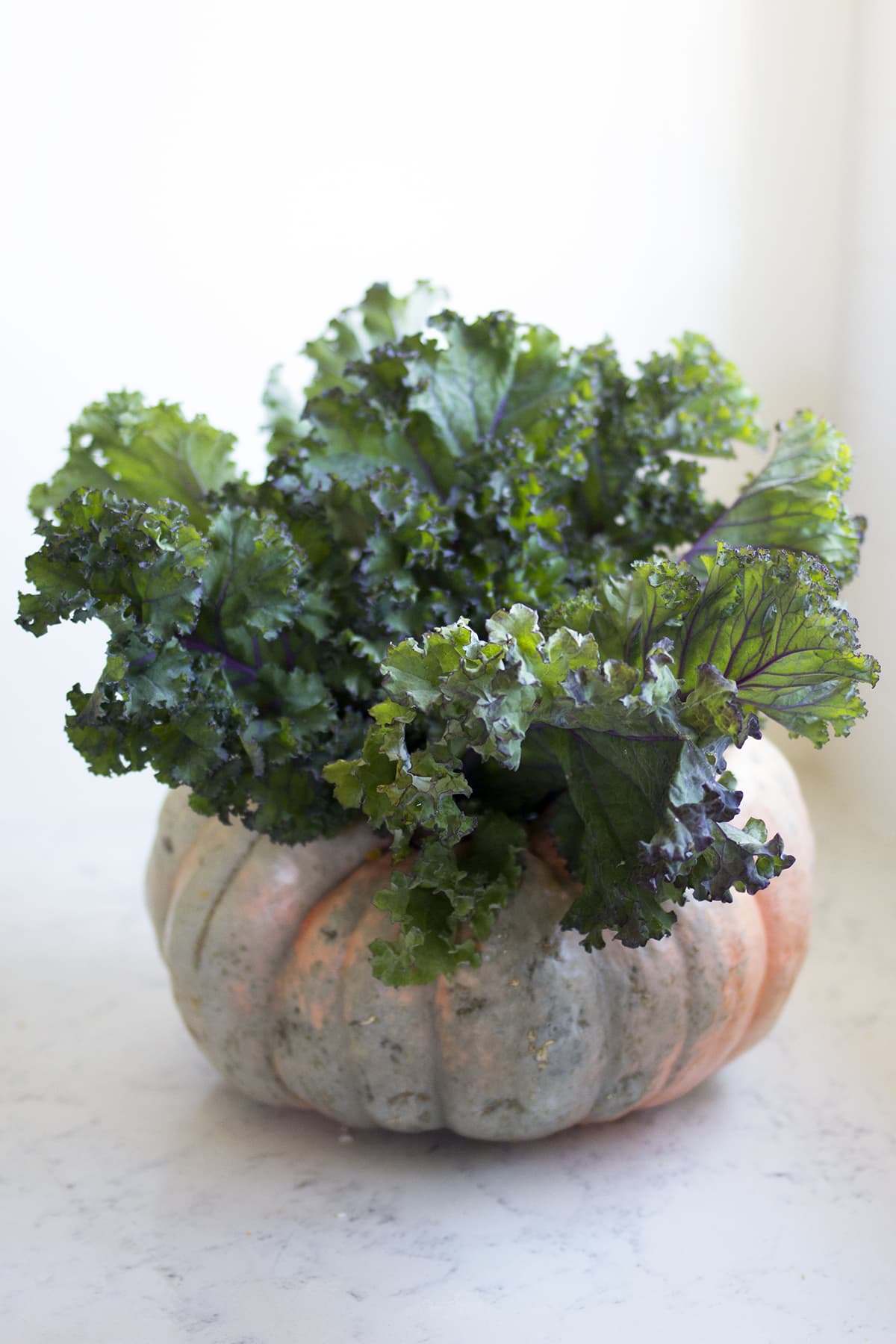 For the herb centerpiece...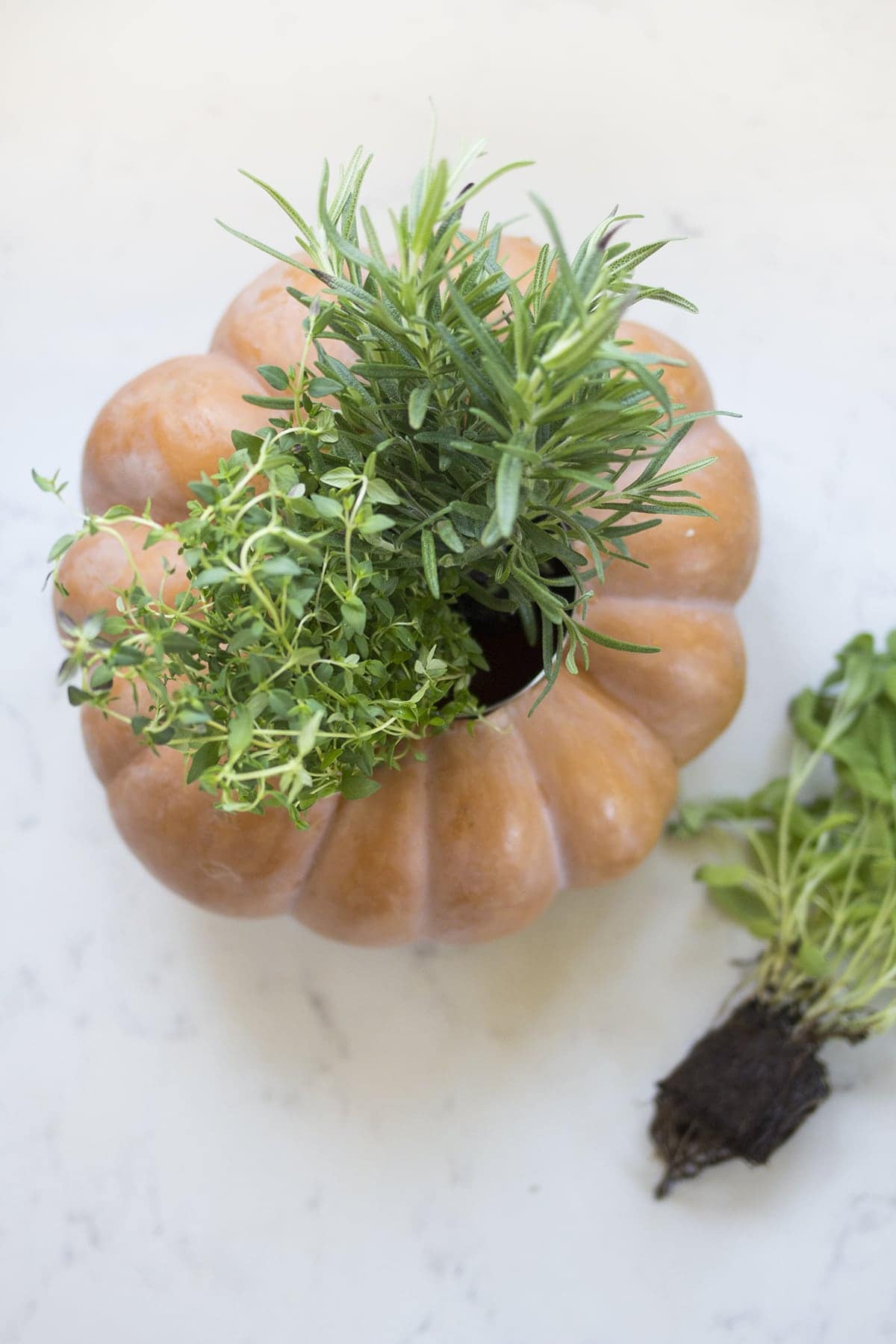 Directions:
Carve pumpkin and insert water glass only filling with a small amount of water.
Wash herbs and insert into glass, pressing down until soil is firmly in place.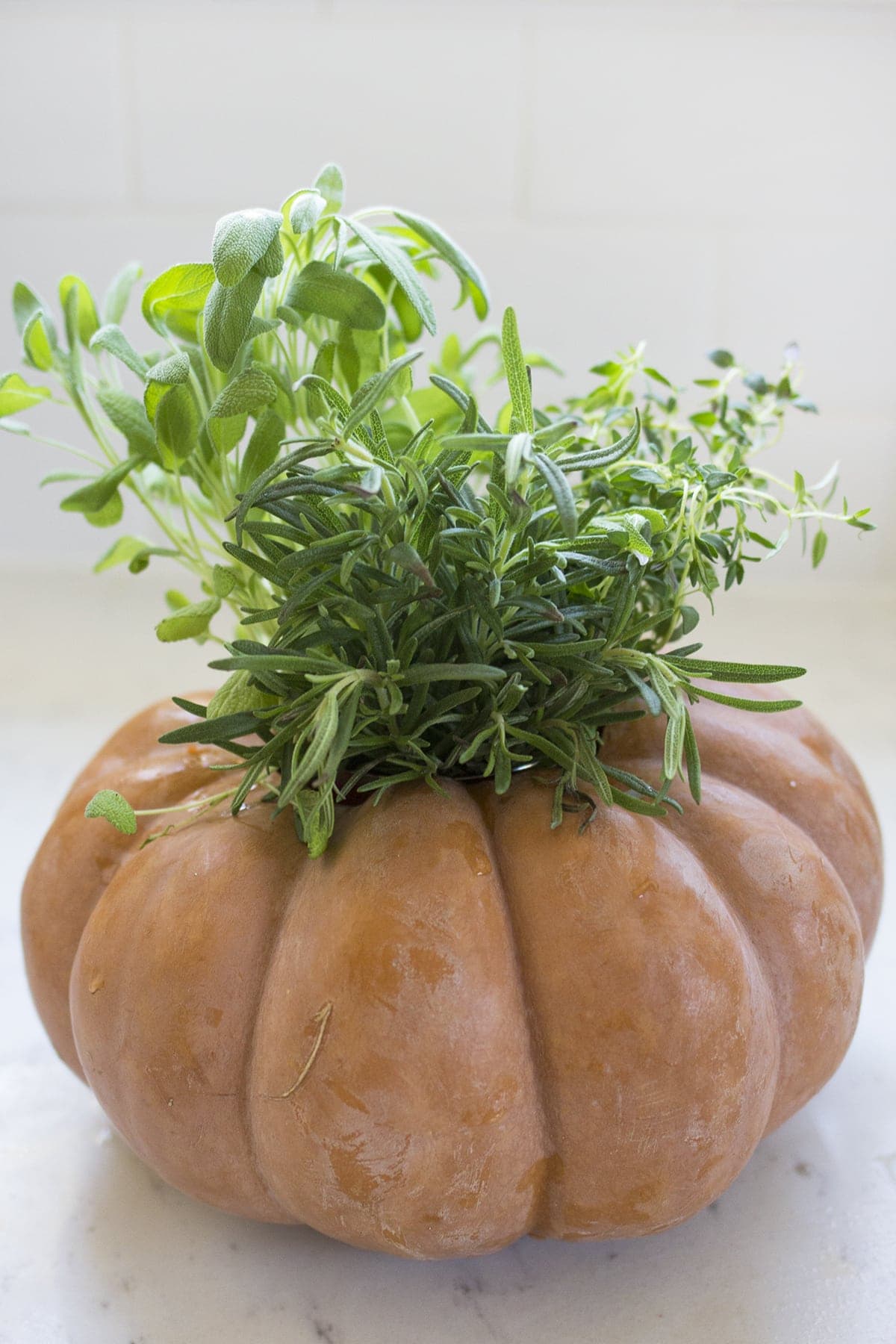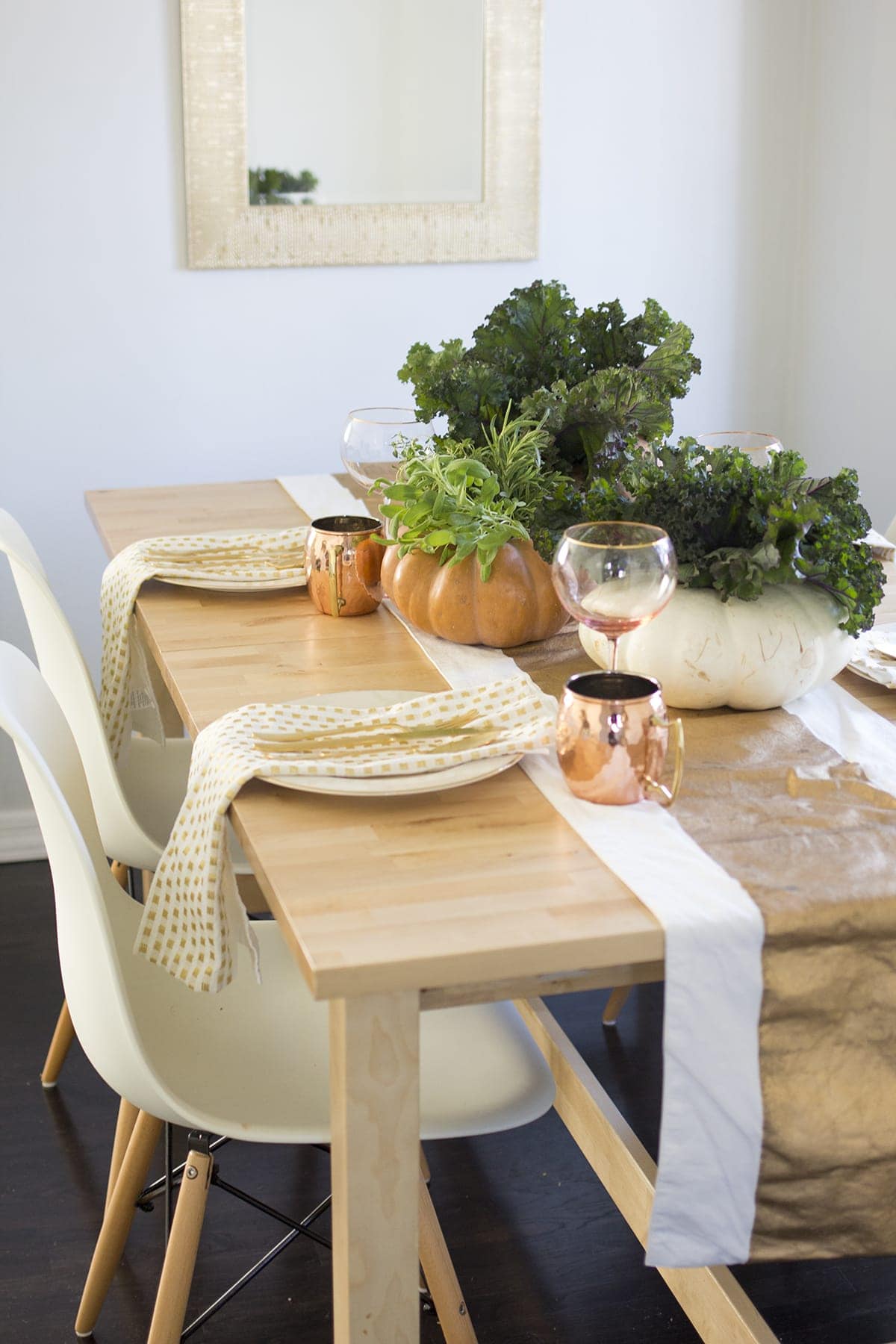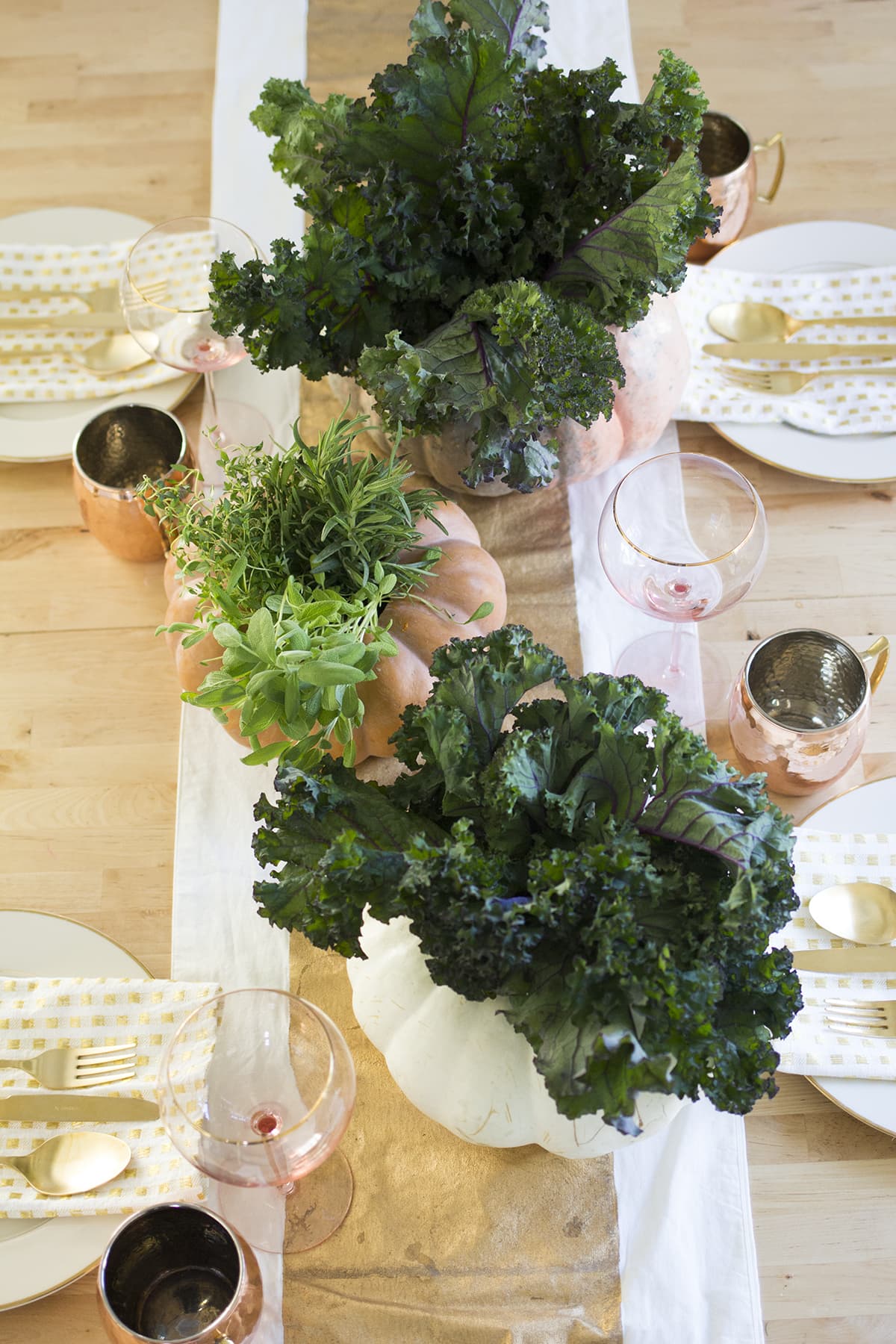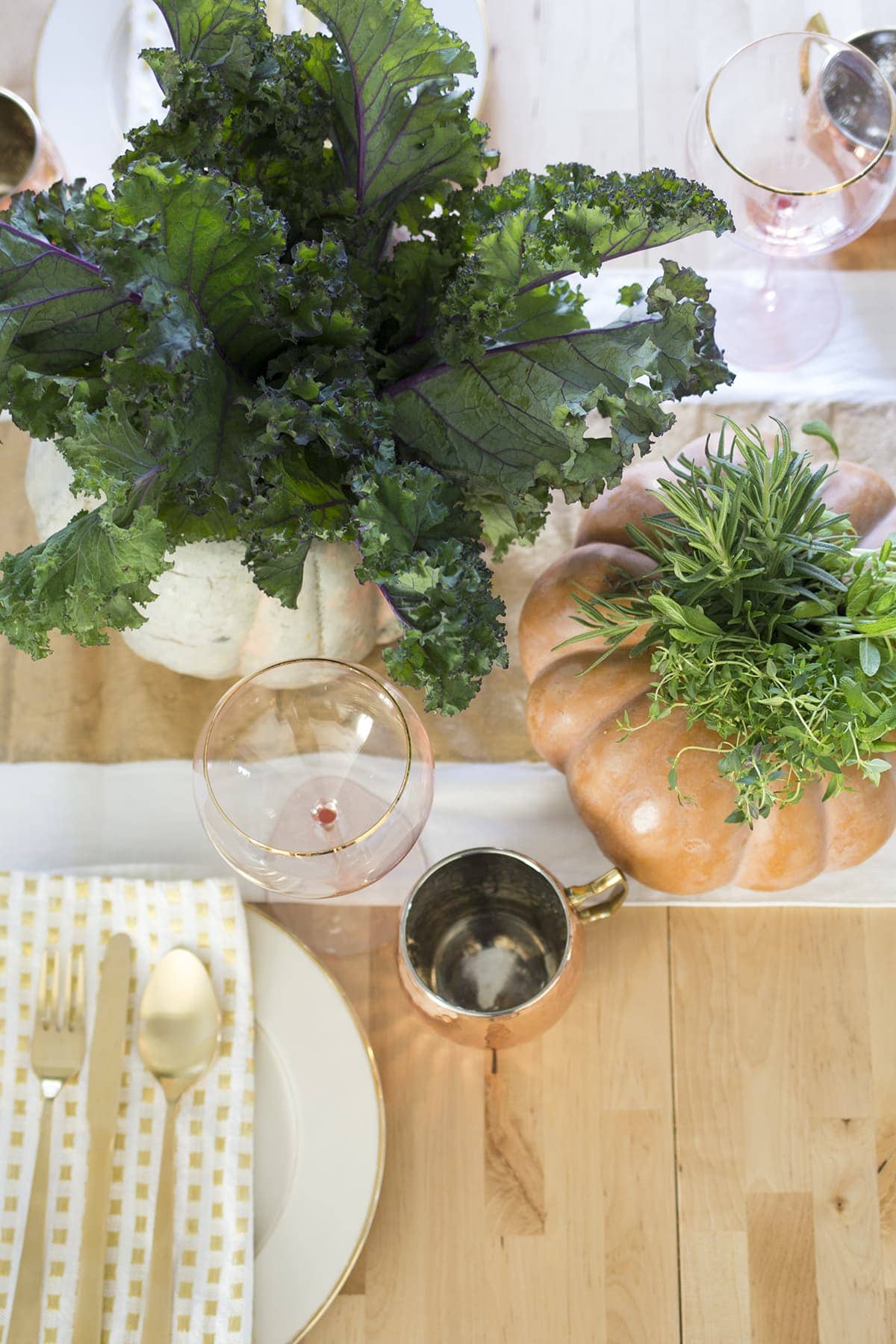 Save
Save