Our dining room curio cabinet got a holly jolly update for Christmas with a display of Santa mugs, vintage ornaments, trees and a glowing village of houses. Come take a look inside!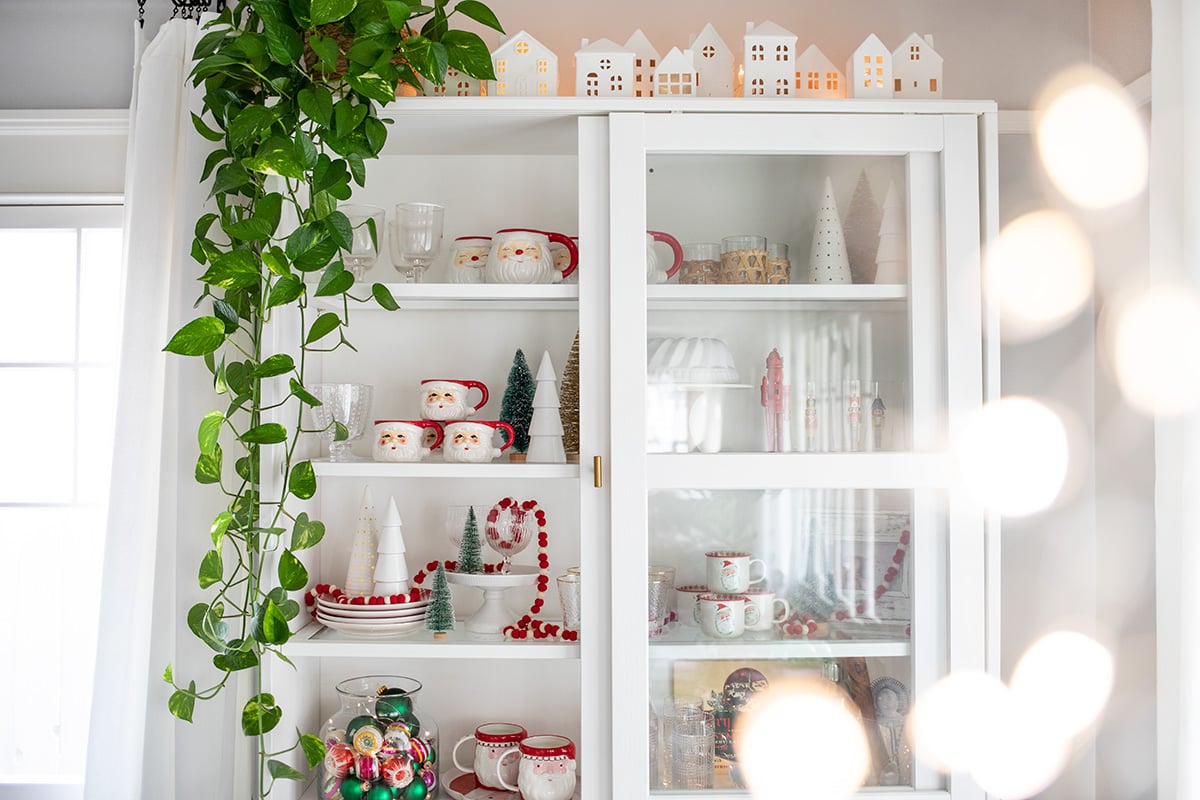 Christmas Curio Cabinet
Over the years my Christmas collection of decor, glassware, Santa mugs and other festive baubles has grown and grown. Most years only a small portion of it actually makes it's way out into our tiny house because we simply don't have the space to display it. This year however, my glassware got the boot and I replaced it with more festive pieces.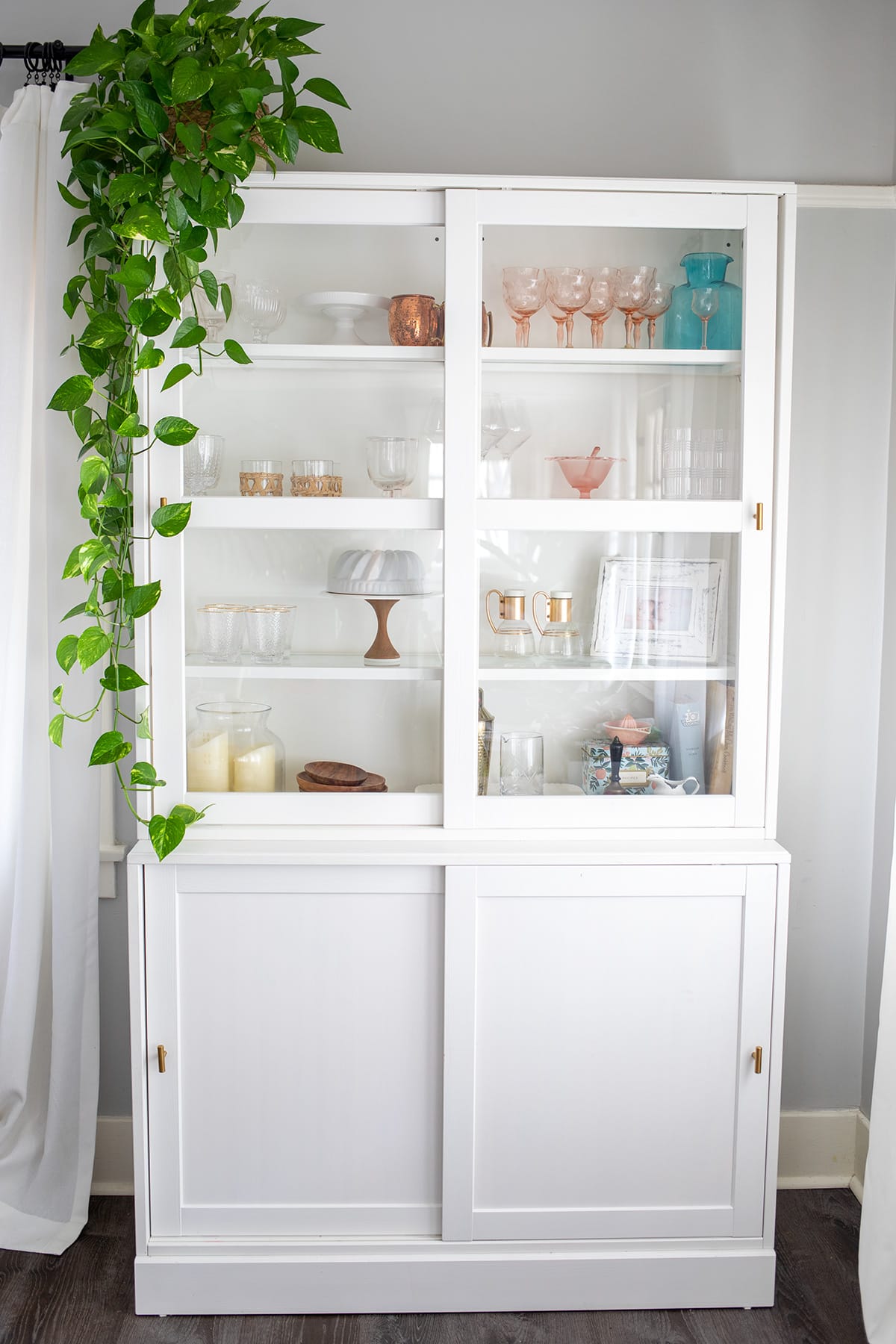 BEFORE:
This is actually not a great representation of the before as it was already semi cleared out at this point. I recently did a huge purge of our home and donated tons of glassware, kitchen items and old styling pieces that I use for food photography, to a local charity. Here is a look at what my cabinet held BEFORE Christmas came to town.
AFTER:
Here is what our curio cabinet looked like afterwards! Stacks of Santa Mugs, bottle brush trees and twinkle lights. This display has never looked jollier.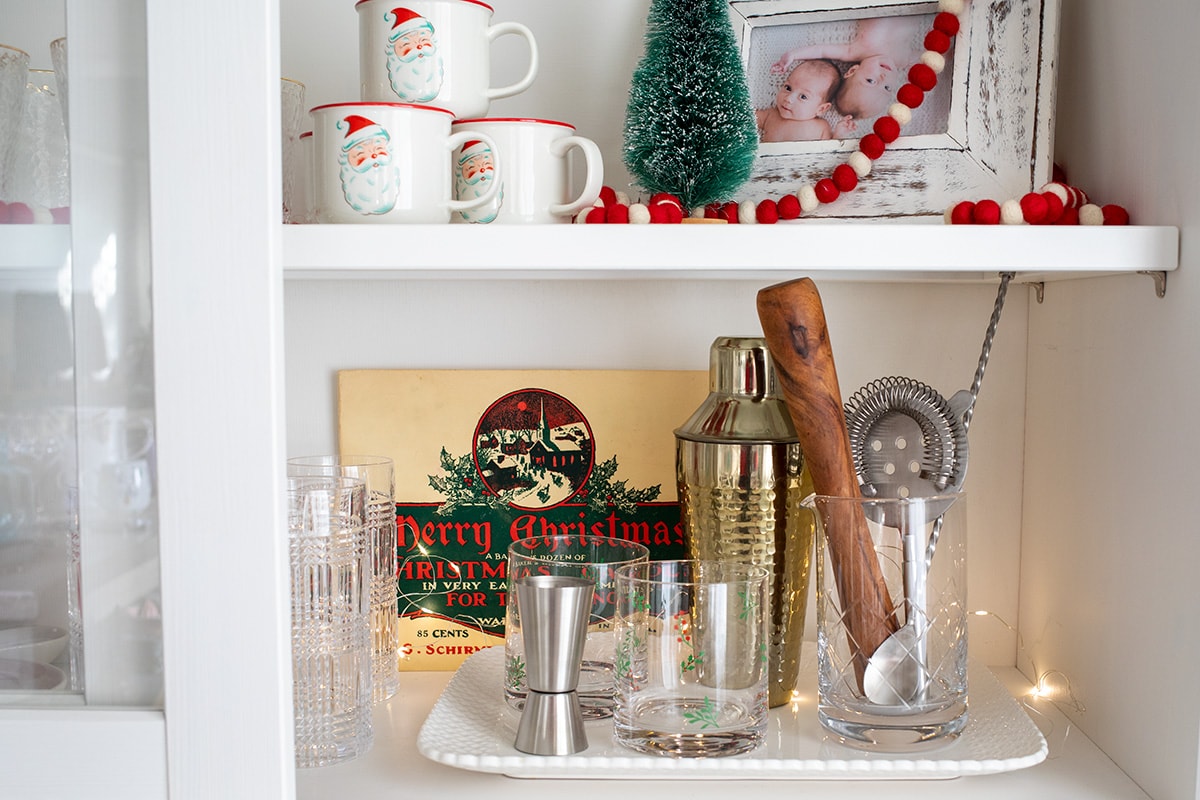 Curio Cabinet Bar
This cabinet is essentially a place for me to keep all of the extra glassware that I use to style cocktails for photoshoots like this Cranberry Gin Fizz and classic Mai Tais. If you've followed along for some time now you might even be able to recognize some of the pieces in this cabinet from recipes I've posted.
So, I had to create a mini bar set up in the curio. I decided not to include liquor bottles but it is fun to have all of these bar tools at hand right here in the dining room. In the back, a vintage book of classic Christmas Carols. Because what goes better with holiday cocktails than caroling?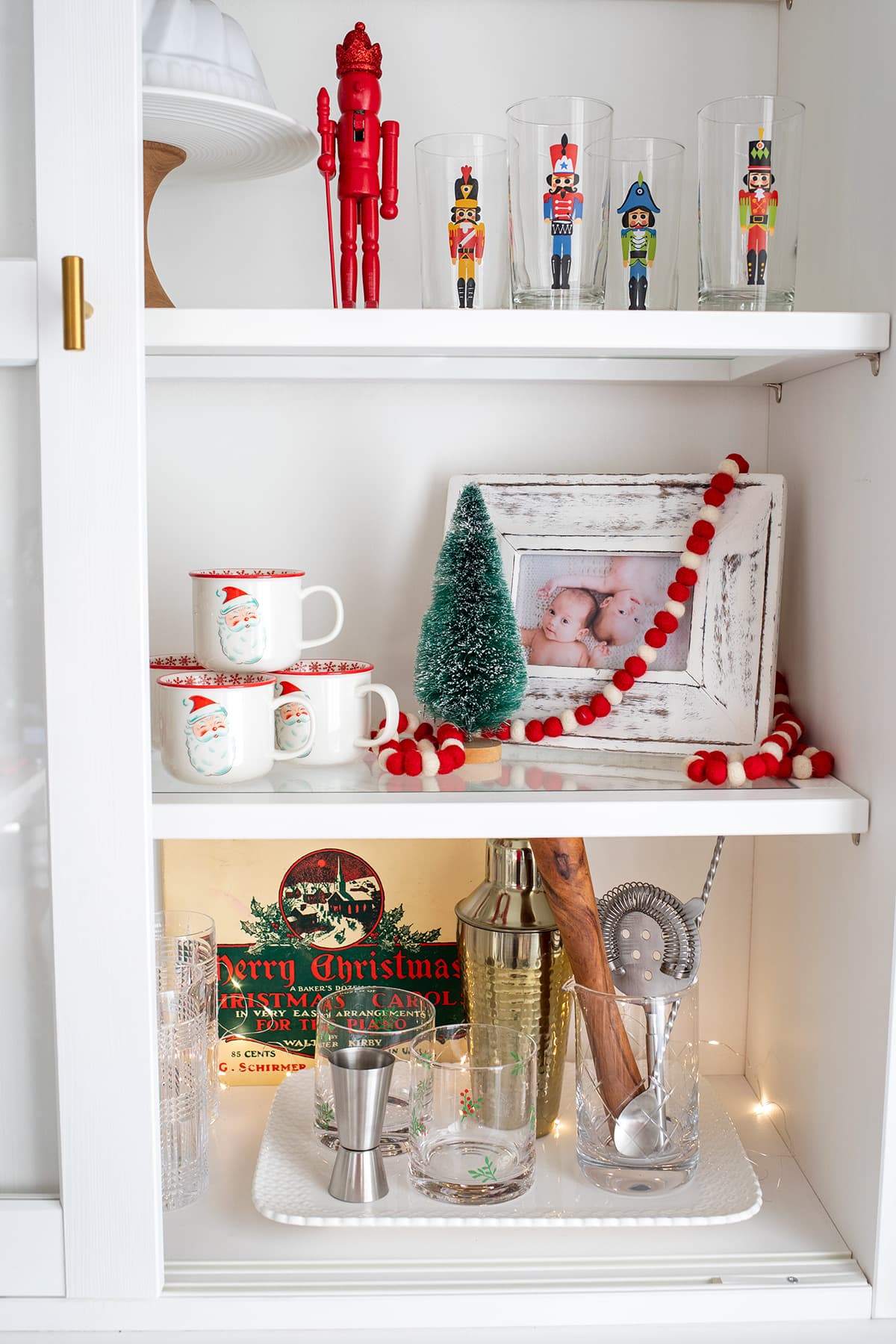 Santa Mugs
I don't have a huge collection of Santa mugs, but the few sets I have really filled this cabinet with character! These small children's Santa Mugs are so darling and the perfect size for serving the twin's hot chocolate.
Larger mugs I've collected from World Market, West Elm and even Joanne Fabrics are also on display.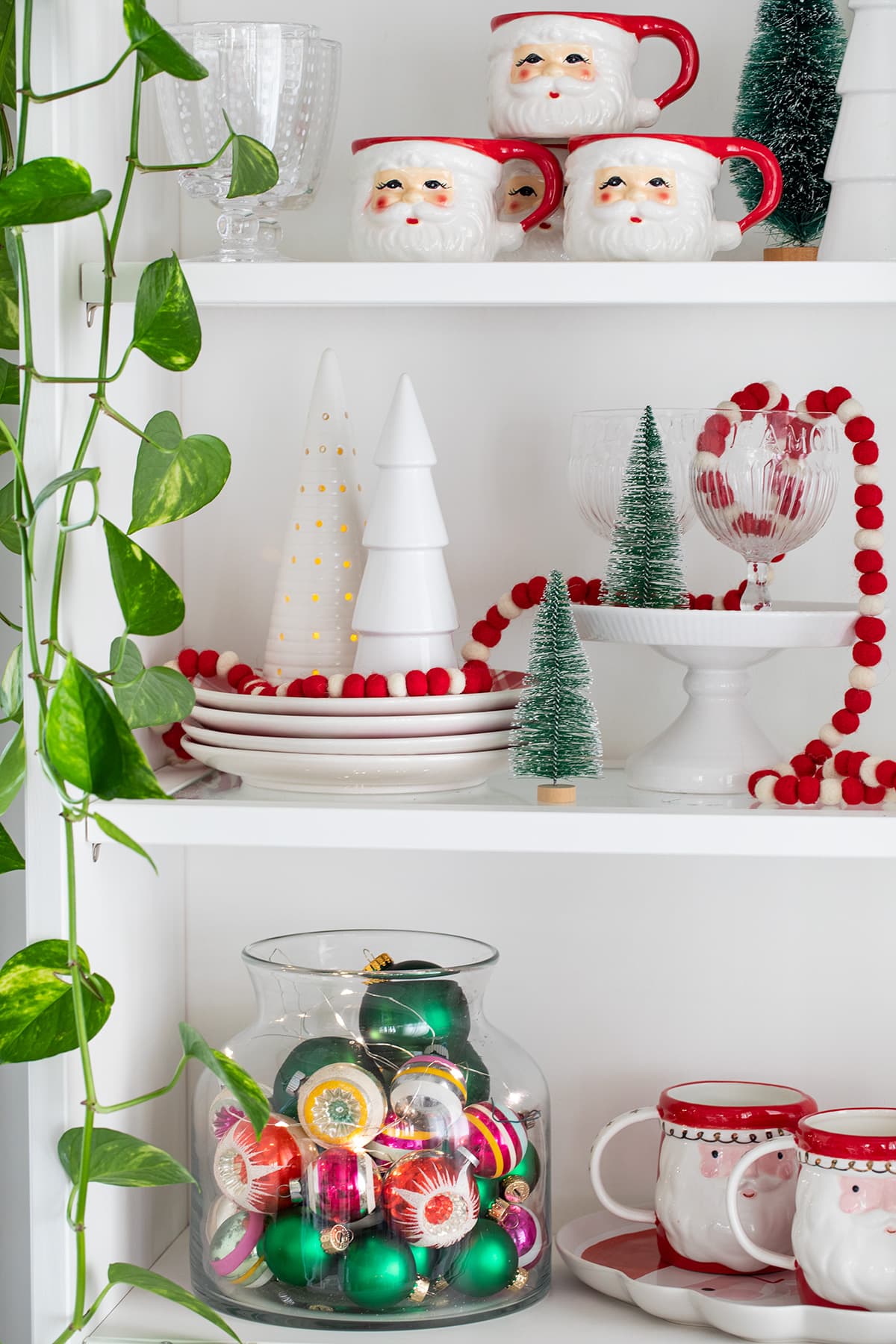 A glass hurricane used for candles now holds a collection of mismatched and vintage glass ornaments and mini bottle brush trees bring a burst of green to the white cabinet. If you missed this year's living room and Christmas Tree, you'll see that green and white a theme for me this year!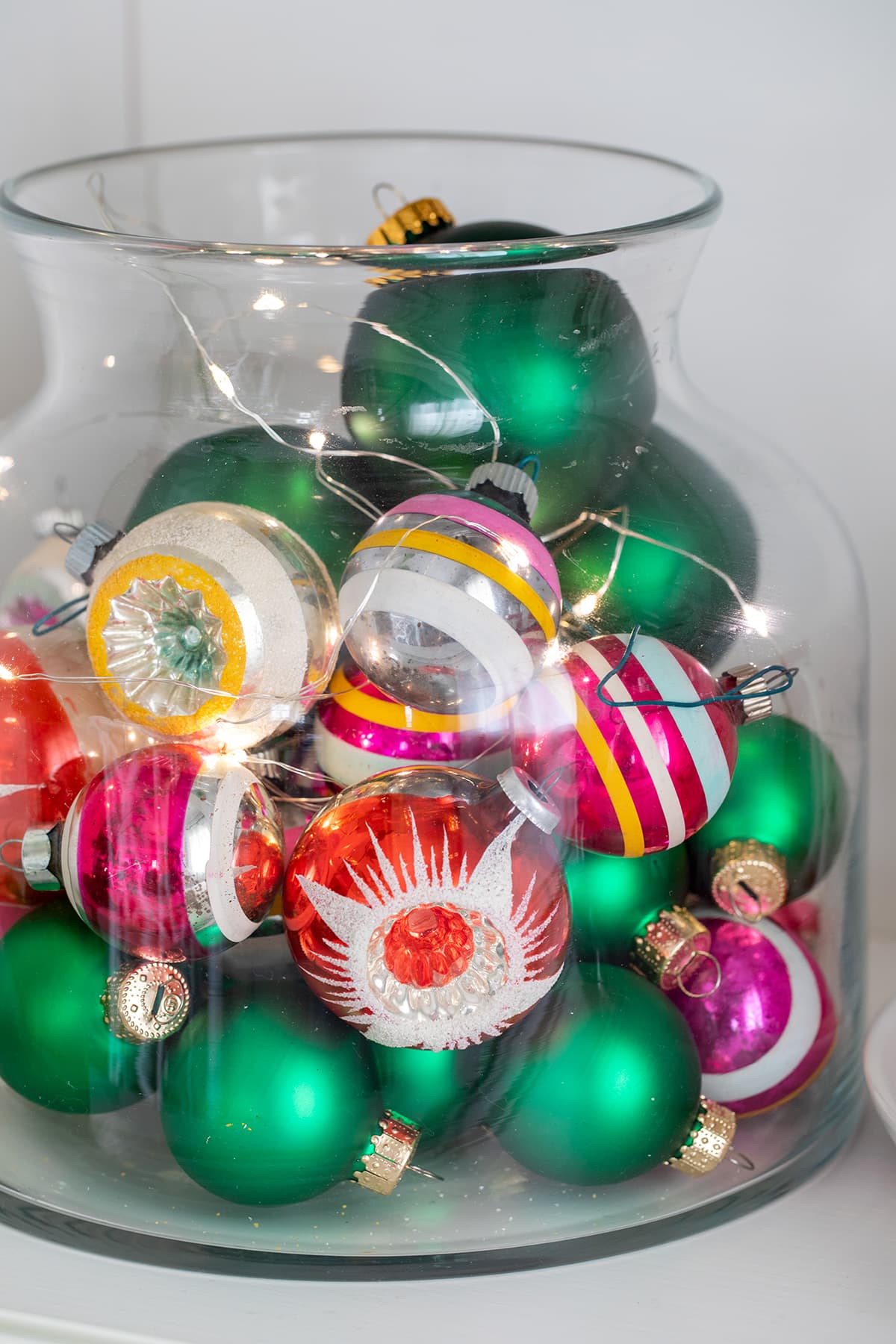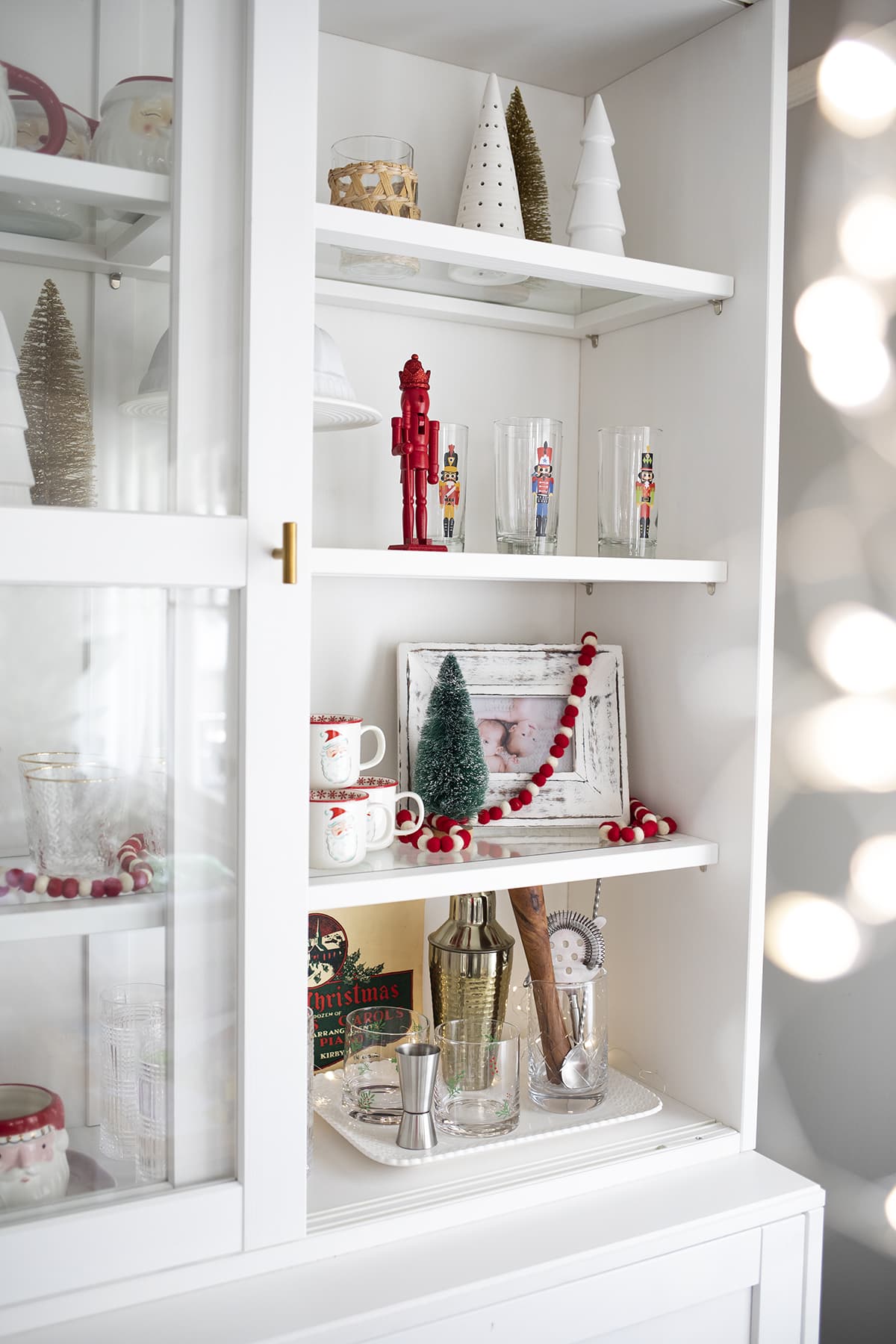 I found my set of Nutcracker glasses at a thrift store for five dollars and absolutely love them! Now I'll have to write a recipe for a Nutcracker cocktail...any ideas? Leave them in the comments.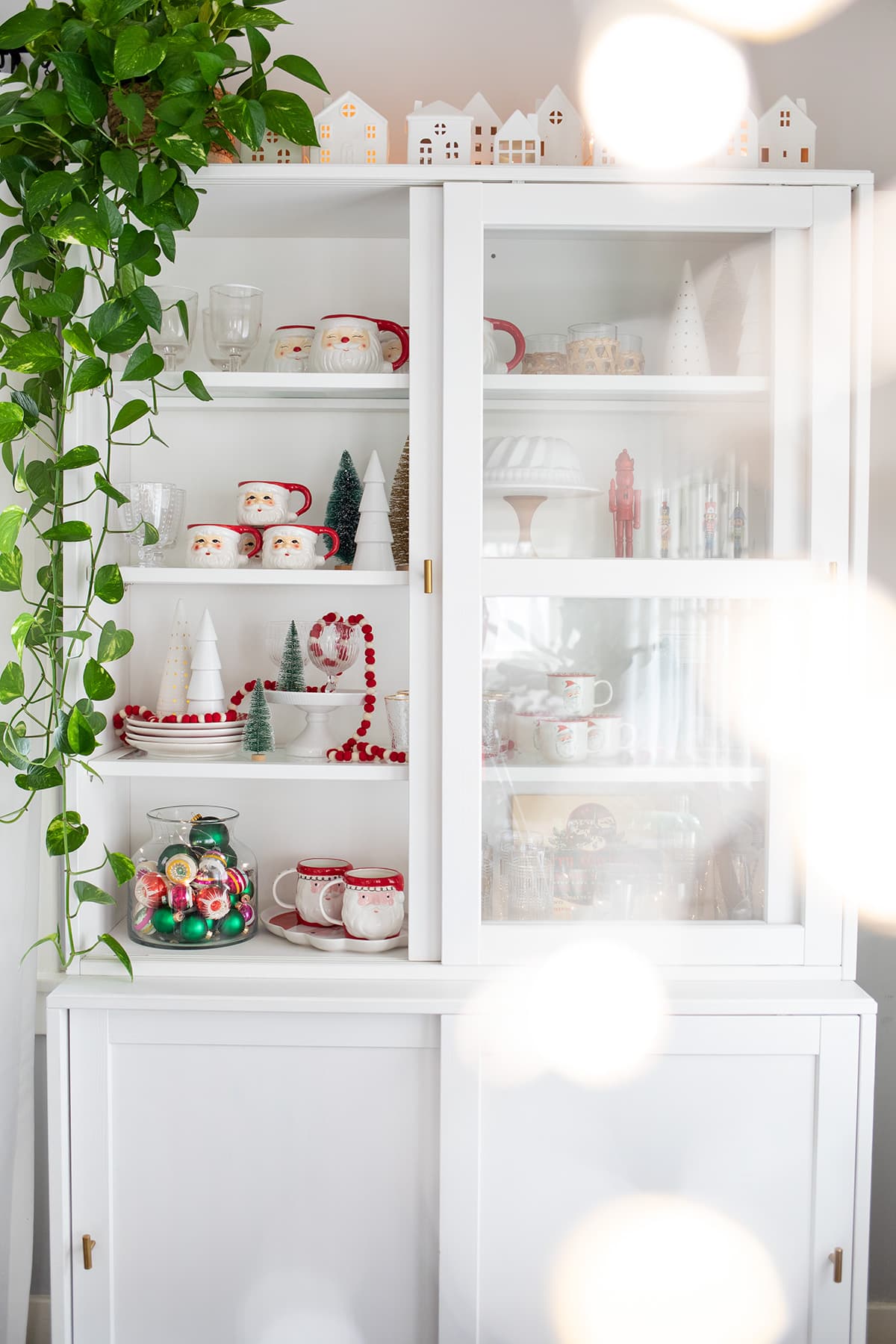 I hope you enjoyed this mini-tour of my curio cabinet! Here are a few more posts with Christmas inspiration you might like as well: