For years (before getting married) I believed that the only way to set a table was with matching sets of dishes or china. Of course, when we got engaged, I registered for a lovely set of everyday china that carried a simple but elegant black, white and silver pattern throughout the salad, dinner and dessert plates. I still love my china but have found it can be a bit boring to set an entire table with the same pieces. As my collection of vintage china and dishes has grown (that's a whole different post) I now love to set a mismatched table working in pink depression glass salad plates, little gold rimmed bread plates, equestrian themed dessert dishes and the list goes on.
While my collection of tabletop is far from being complete, let's face it a collector never stops collecting, I do have some tips for setting a mismatched table with what you have!
Tip #1: Set the Foundation
While I love combing the thrift stores for beautiful lone plates and saucers, I also think it's important to have a foundational set of china or dinnerware. That set could be as simple as a beautiful set of white dinnerware (which is so versatile!) or as decorative as classic blue and white china. Either way, It's nice to start with a full set to work with.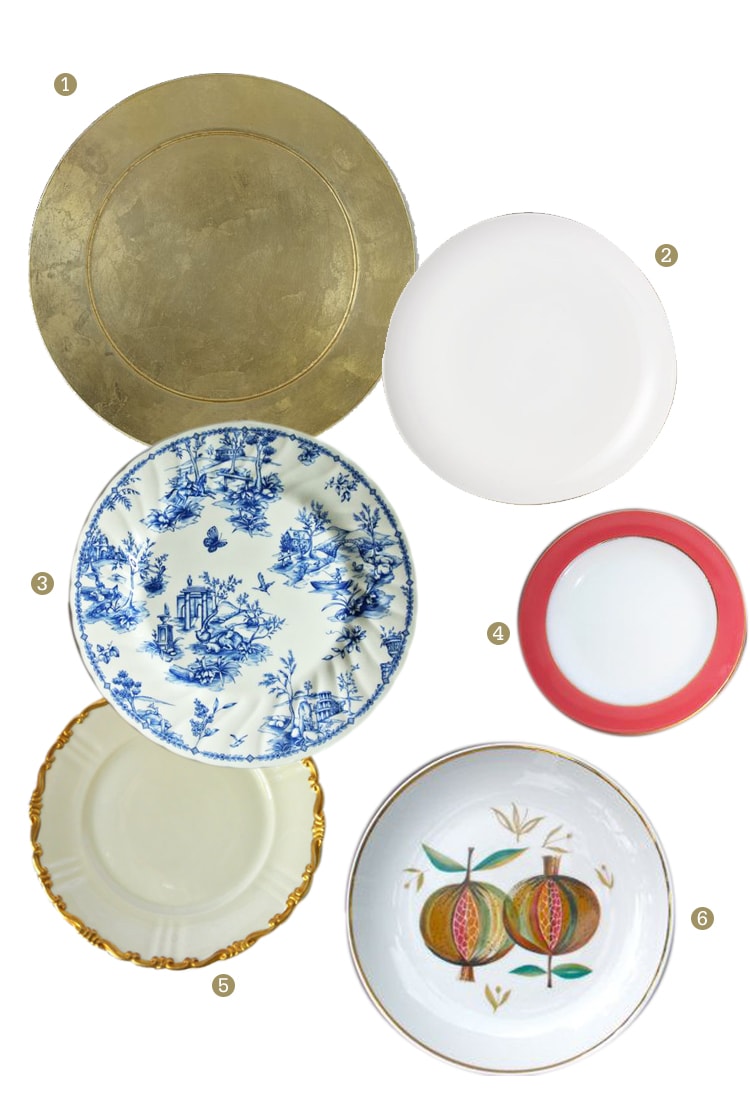 1/ (New) Gold Chargers 2/ (New) gold rimmed dinnerware 3/ (Vintage) Blue & White China 4/ (Vintage) pink and gold plates 5/ (Vintage) white and gold dessert plates 6/ (Vintage) Midcentury gold rim fruit plates
Tip #2: Mix Vintage & New
I love the art of the mix! Vintage china atop a brand new gold charger and finished of with modern flatware. Don't be afraid of mixing vintage and new when it comes to table settings. It brings character and whimsey.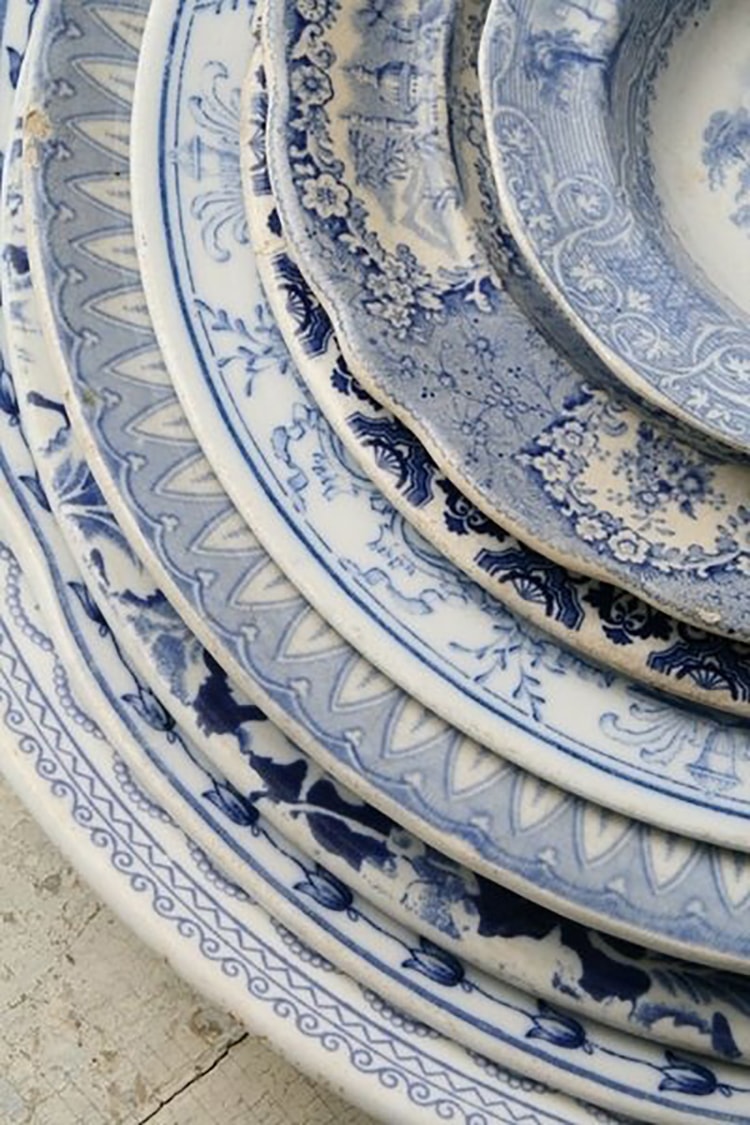 Tip #3: Use What you Have
There is nothing worse than the feeling of breaking a piece of china, am I right? (especially if it's an heirloom or an pattern that is no longer available) I decided a couple of years ago that I was going to overcome my fears and put my china to use. There is no point in having it if you don't enjoy using it! Mixing china patterns, vintage and new pieces takes the stress off of having a complete and pristine set.
Tip #4: Pick a Color
One way to unite a mismatched table setting is to pick a color scheme and run with it! For example, pair mismatched plates with a yellow and white theme to them.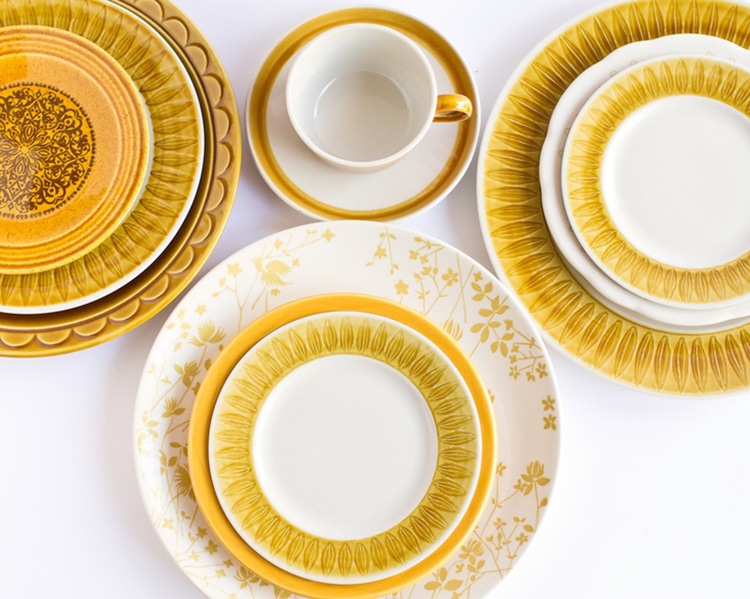 Tip #5: Pick a Pattern
Another way to unite a mismatched table setting is to pick a pattern element that your dinnerware may have in common. For example, a vintage floral pattern can work well! Many different but similar florals (especially vintage roses) can come together nicely.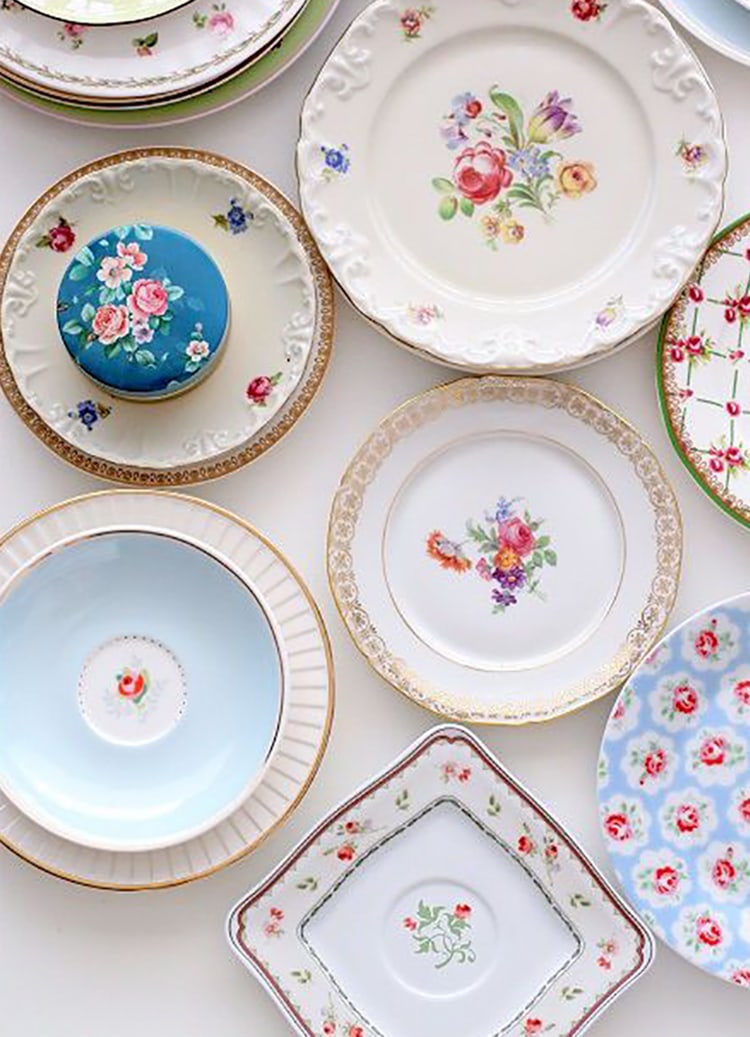 Tip #6: Layer Patterns
Don't be afraid to layer different patterns and colors! Just like with clothing, different patterns can play nicely together to create a lovely layered effect. Try mixing a small print with a larger pattern or band of color.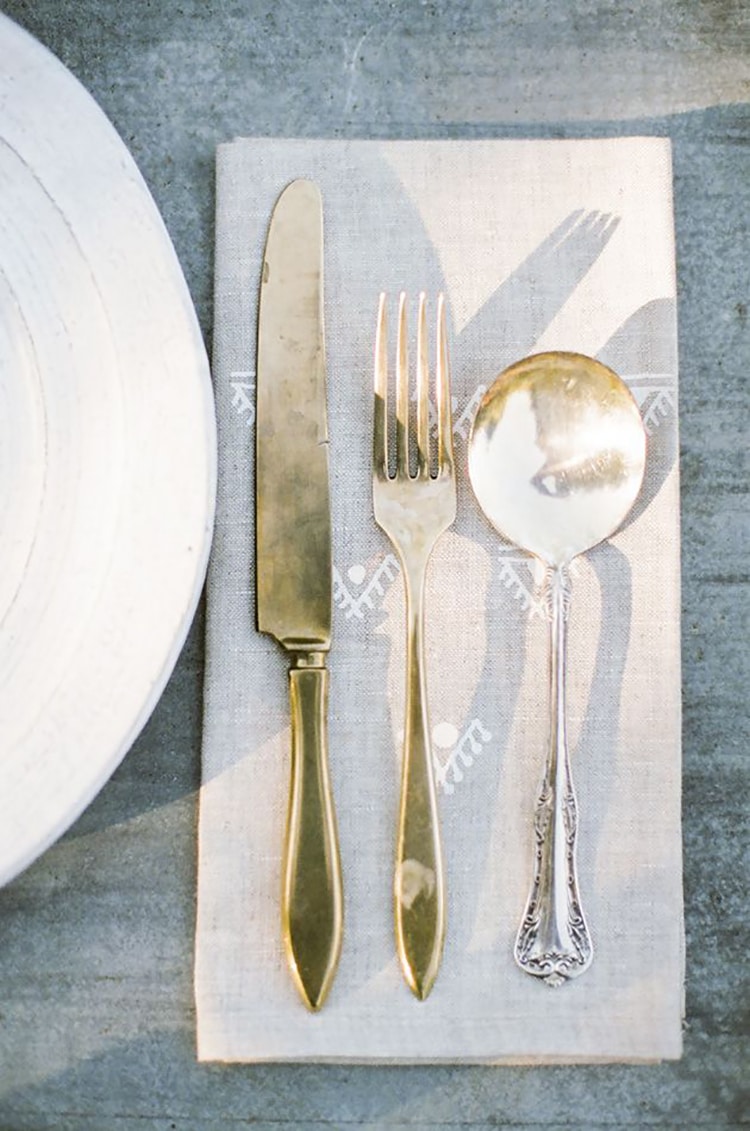 Tip #7: Try Vintage Flatware
If you chose to have a primarily modern table scape, mix things up by adding in mismatched vintage flatware! If you don't have time to collect these pieces yourself, this is a great resource.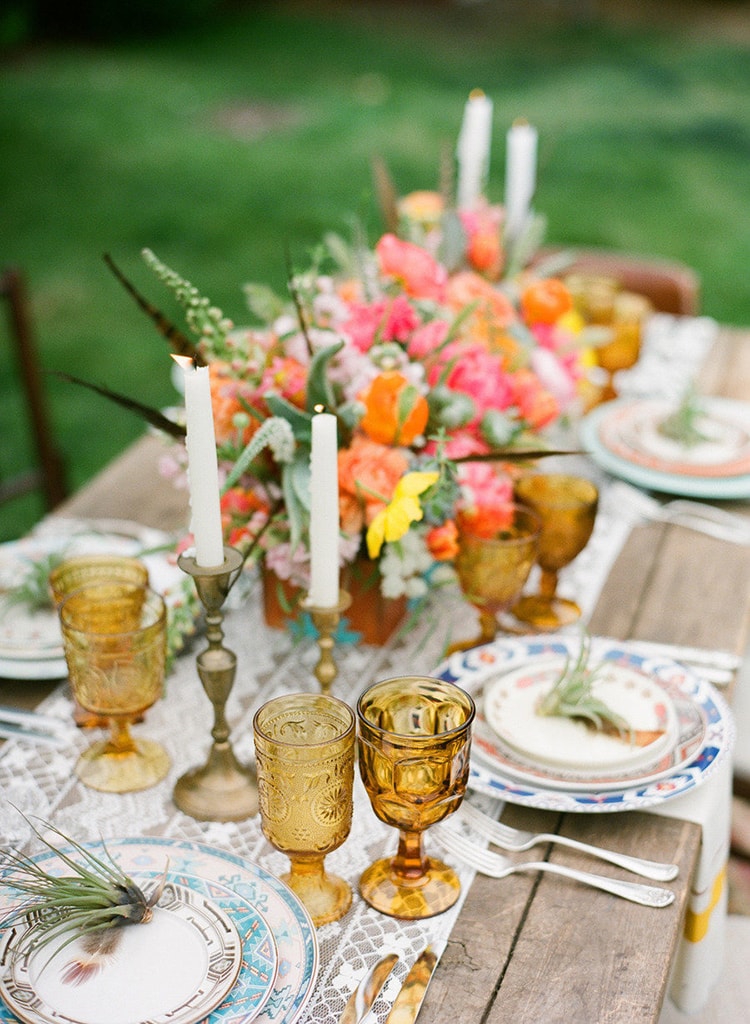 photo by Bryce Covey via Style Me Pretty
So, do you like the mismatched table look or do you prefer all matching sets? What are your favorite places to find tabletop treasures?