If you were to peek inside my cabinets you would find a whole lot of white! White plates, bowls, serving platters, etc. That's because nothing is easier to set a table with than classic white dishes. The food always looks pretty on white plates and it's easy to dress them up or down with colorful glasses, flatware, and linens. Today I'm over on the Anthropologie blog styling up their white Lotus Dinnerware (which is so gorgeous, by the way) for Spring along with two other talented ladies, Sugar and Cloth and The First Mess.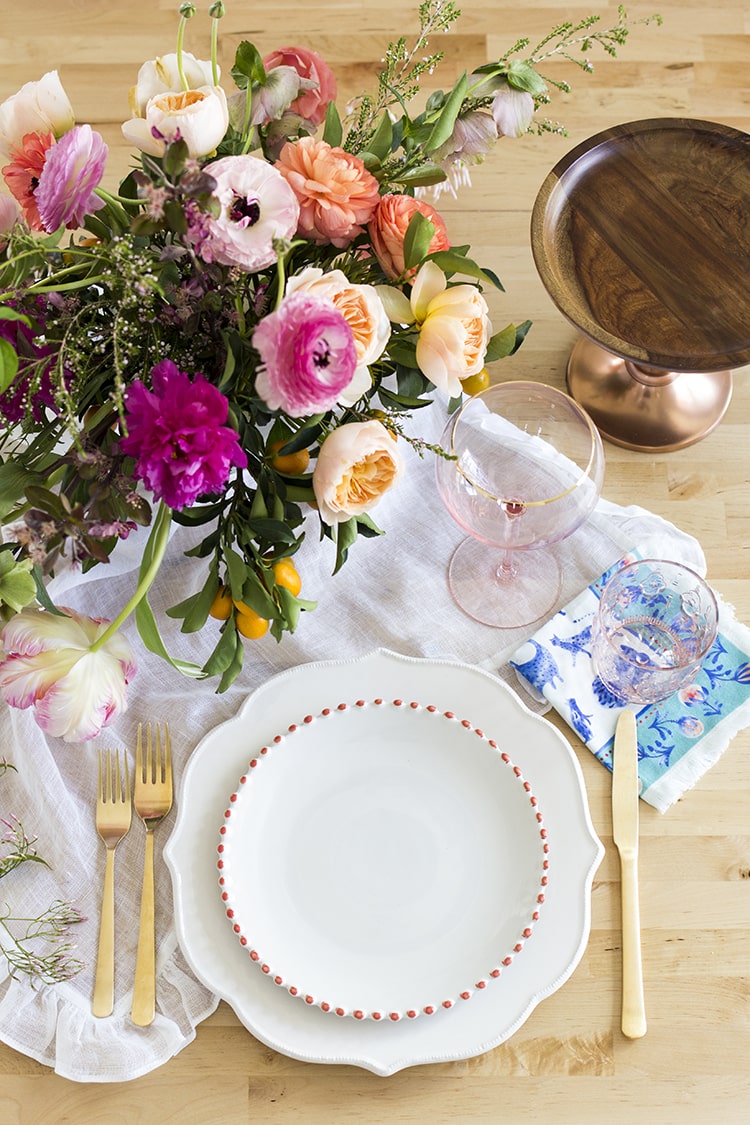 Hop on over and see how the three of us elevated the white plate and get some recipe inspiration while you're at it! Here's a glimpse at what I created for my Easter table using white plates and inspired by the freshness of spring with lots of pink, gold, and of course flowers.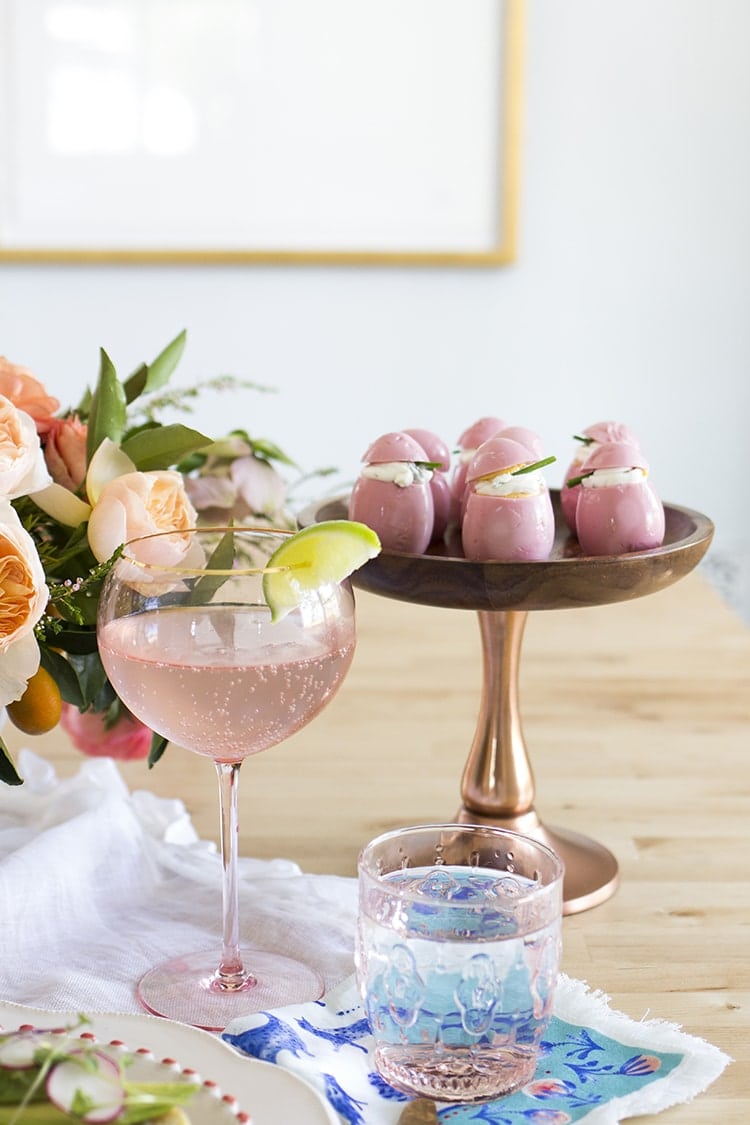 Don't you just love spring?!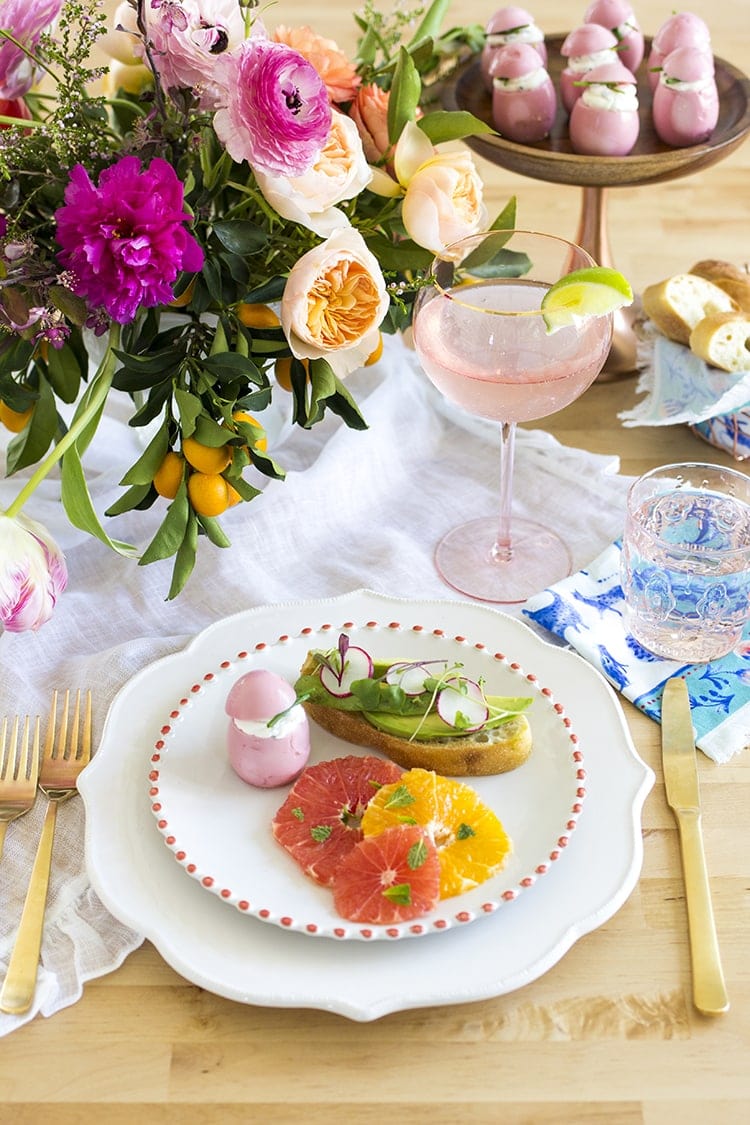 Floral centerpiece by Emblem Flowers / Full post on Anthropologie
SHOP MY TABLE