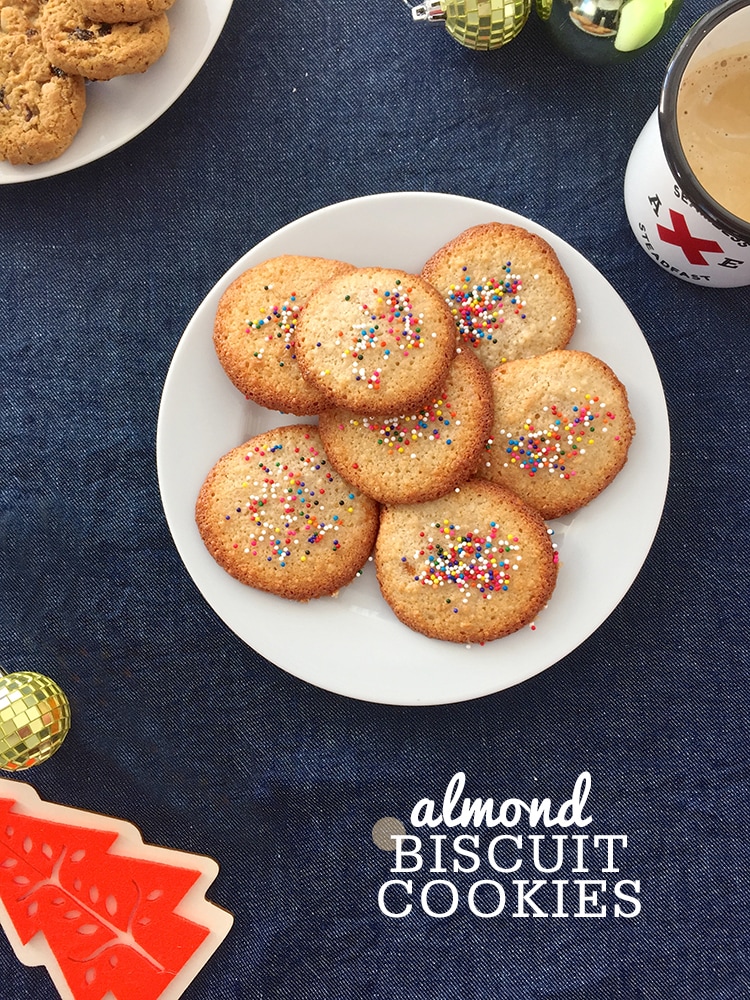 Christmas cookie recipes are one thing you can never, ever have enough of. You have your family staple (Spritz for my clan), you personal fave, the fancy newbie you found in a magazine this year...so let's add another!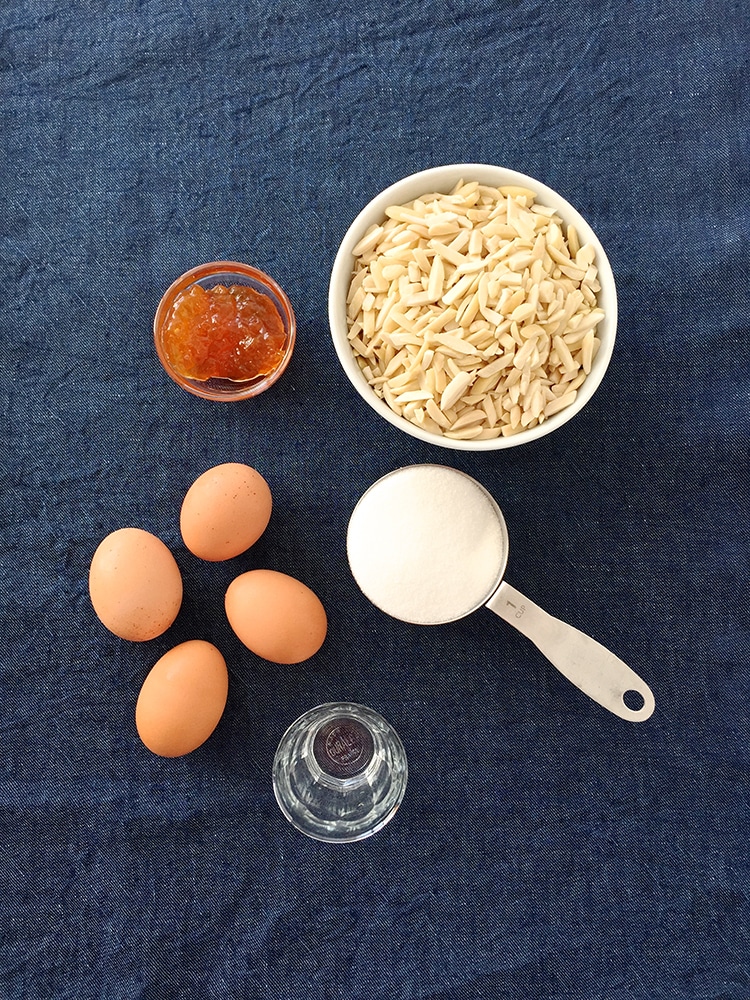 I've been obsessing over super-simple Italian almond cookies. You know the kind: Chewy, barely any ingredients, sweet but slightly salty. Honestly, there's nothing better! I already planned on adding these almond cookies to my Christmas spread this year but then I realized there's an EXTRA bonus that might be interesting to some of you—they're gluten free, too!
Now here's the thing, if you aren't gluten-free these are just the chewiest more amazing cookies ever. If you ARE gluten-free, these are pure magic. None of that dusty weirdness. No funky taste. They're just delicious.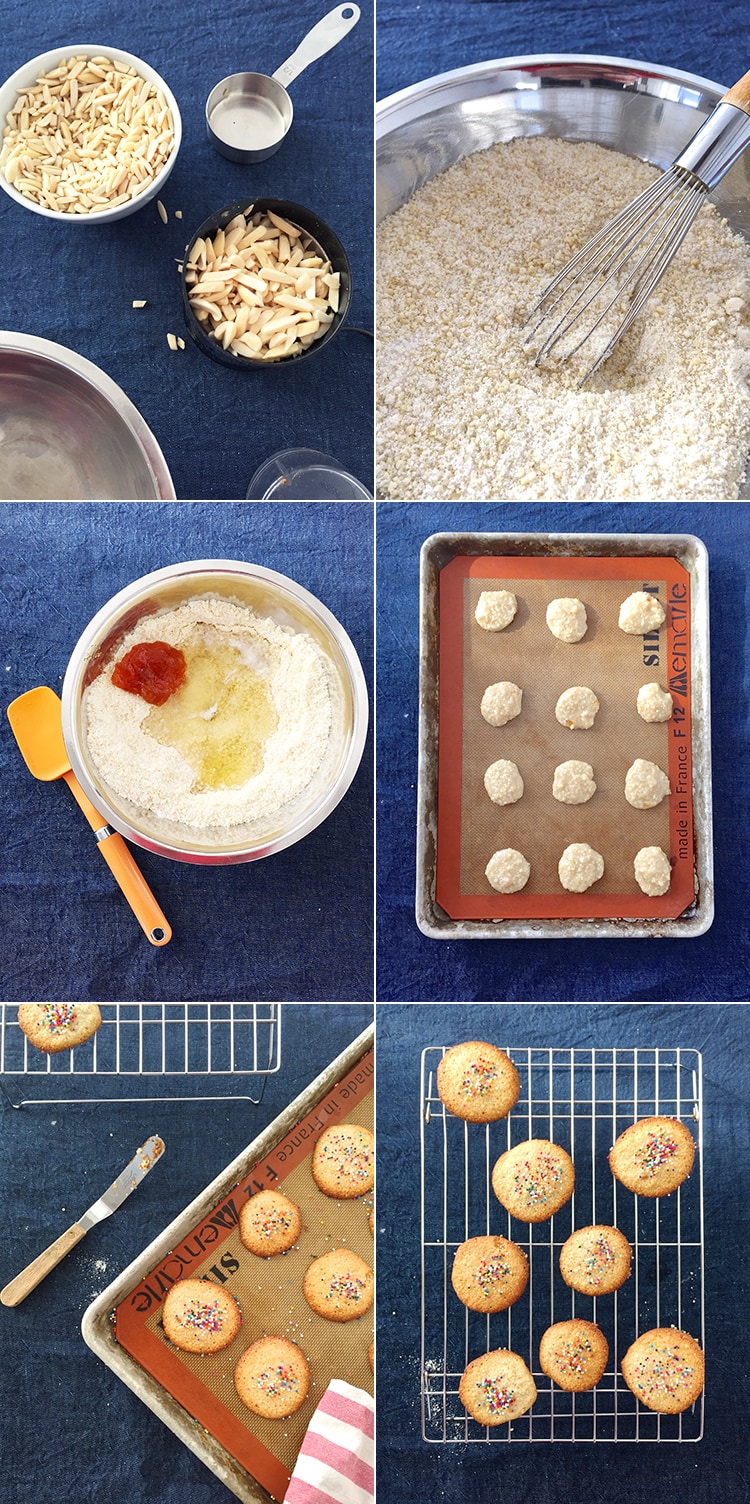 The star ingredient: Almonds, duh! You can easily transform blanched slivered almonds into homemade almond meal. Don't bother buying almond meal at a store, it's insanely expensive. All you need is a coffee grinder or spice grinder to create a fine, soft flour-like powder. You'll have to grind the almonds in batches but it's worth it for getting that delicate texture. You could use a food processor but your meal will be a lot more coarse. The recipe will still work but I definitely prefer the texture of coffee-grinder-ground almonds.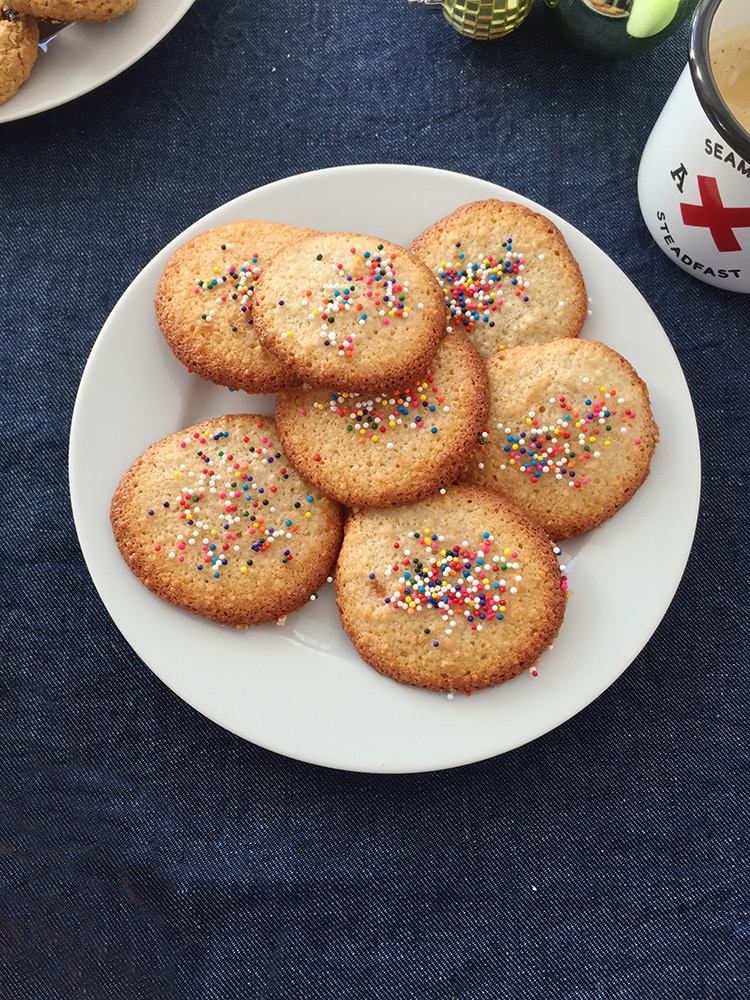 photos by Erin Phraner
One last thing—toppings! For a rustic, homespun look you can top these cookies with move slivered almonds (or sliced almonds). Personally I prefer sprinkles, so I used those instead. They add color and happiness and awesomeness...need I explain? Happy holidays and happy baking! xo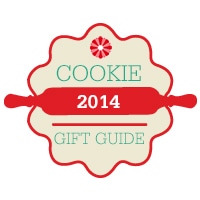 [yumprint-recipe id='47']