Pumpkin season is here and with it another variation of my favorite sour cream pumpkin bread. This is a recipe I started making YEARS ago and it's stayed my very favorite pumpkin bread to make in the fall. It's moist and delicious every single time and not overly spiced, which I like. This year I added on a buttery brown sugar crumble topping which, in my opinion, makes this the best version to date. Because honestly...who doesn't love a crumb topping?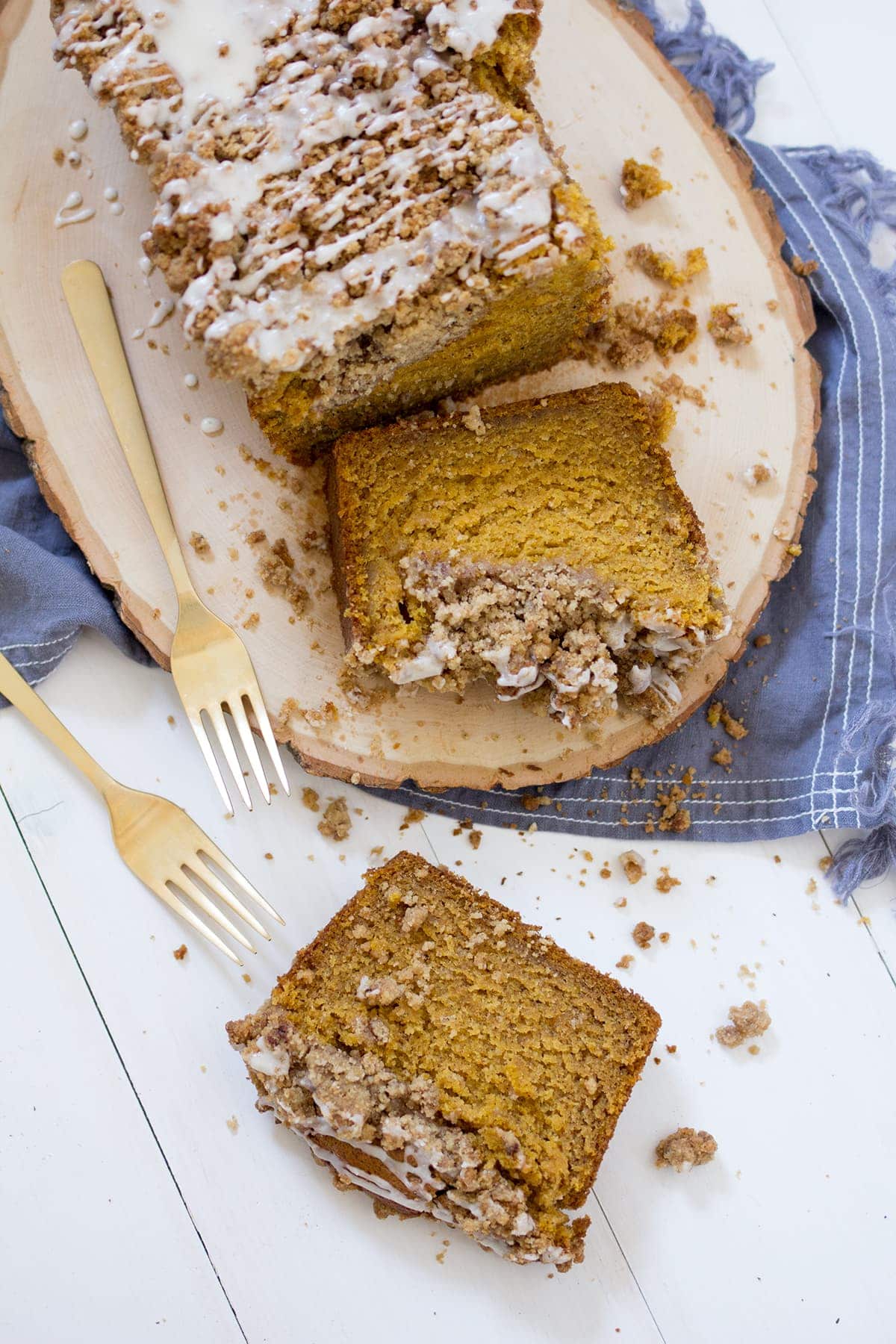 Sort of a mix between pumpkin bread and coffee cake, this recipe makes a delicious fall dessert or weekend breakfast treat to serve with coffee. It's a bit messy, I'll admit, because I piled it high with plenty of buttery crumb but you could add a little less if you wanted a neater cake.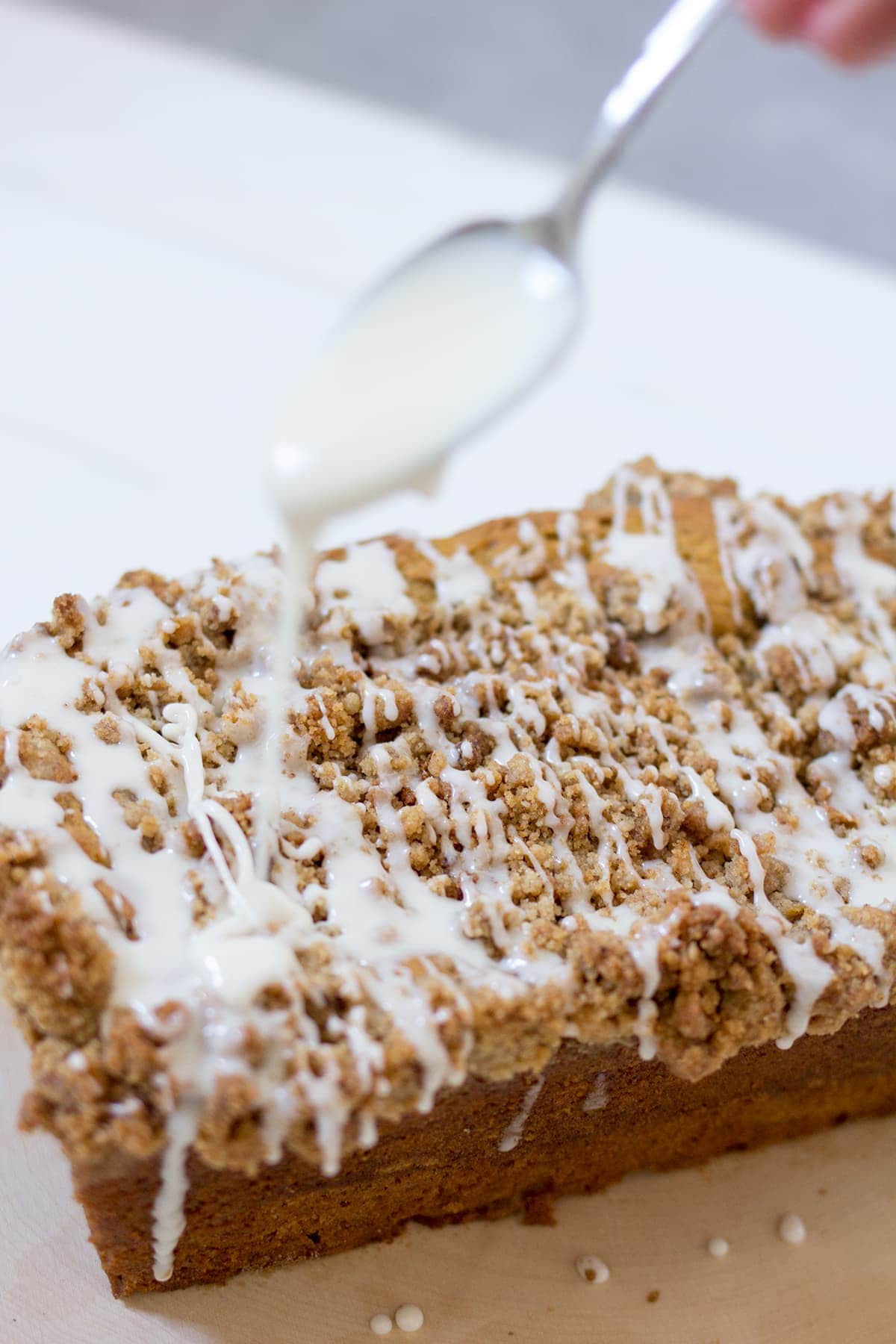 Just a drizzle of a simple icing and this pumpkin crumb loaf is ready to serve.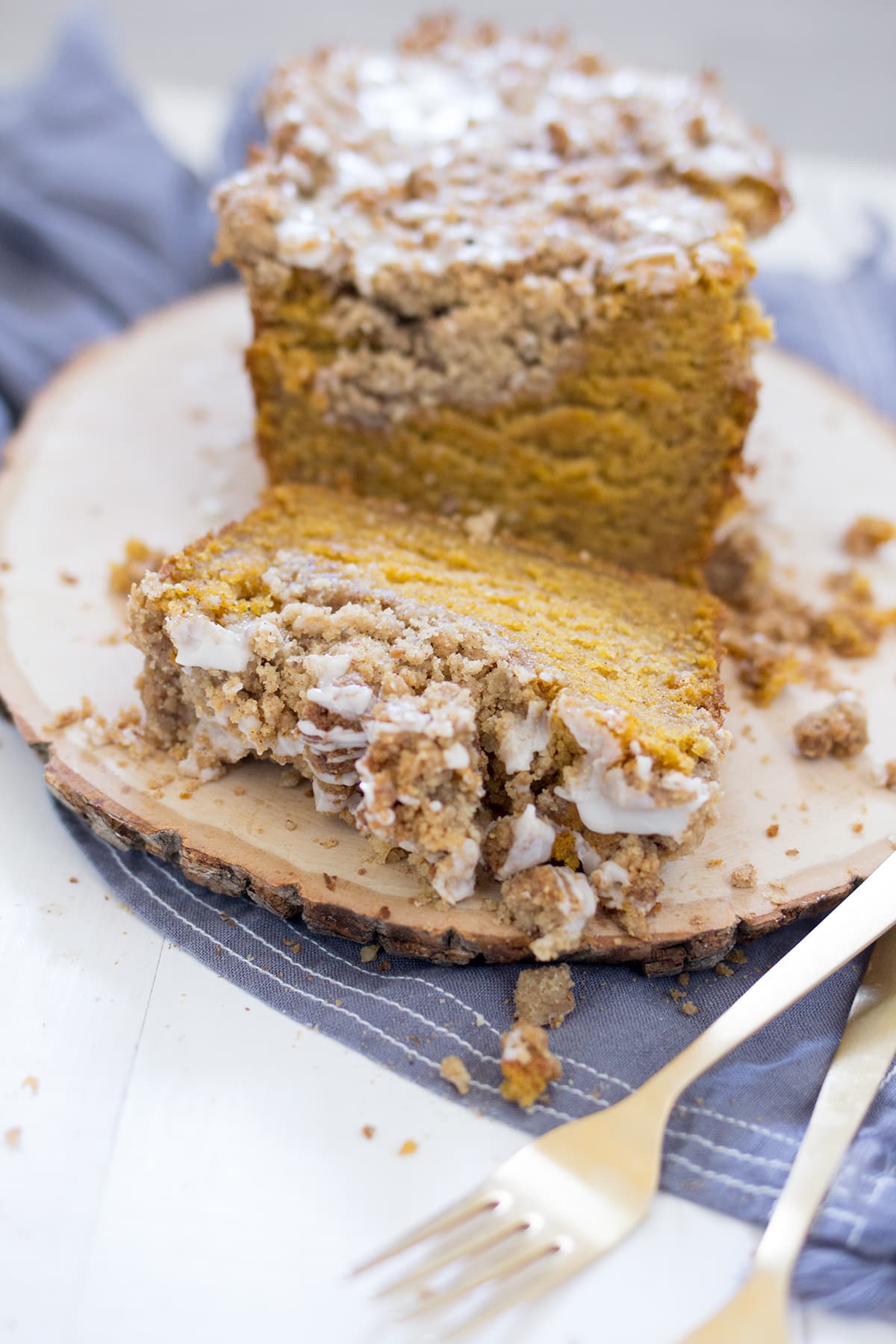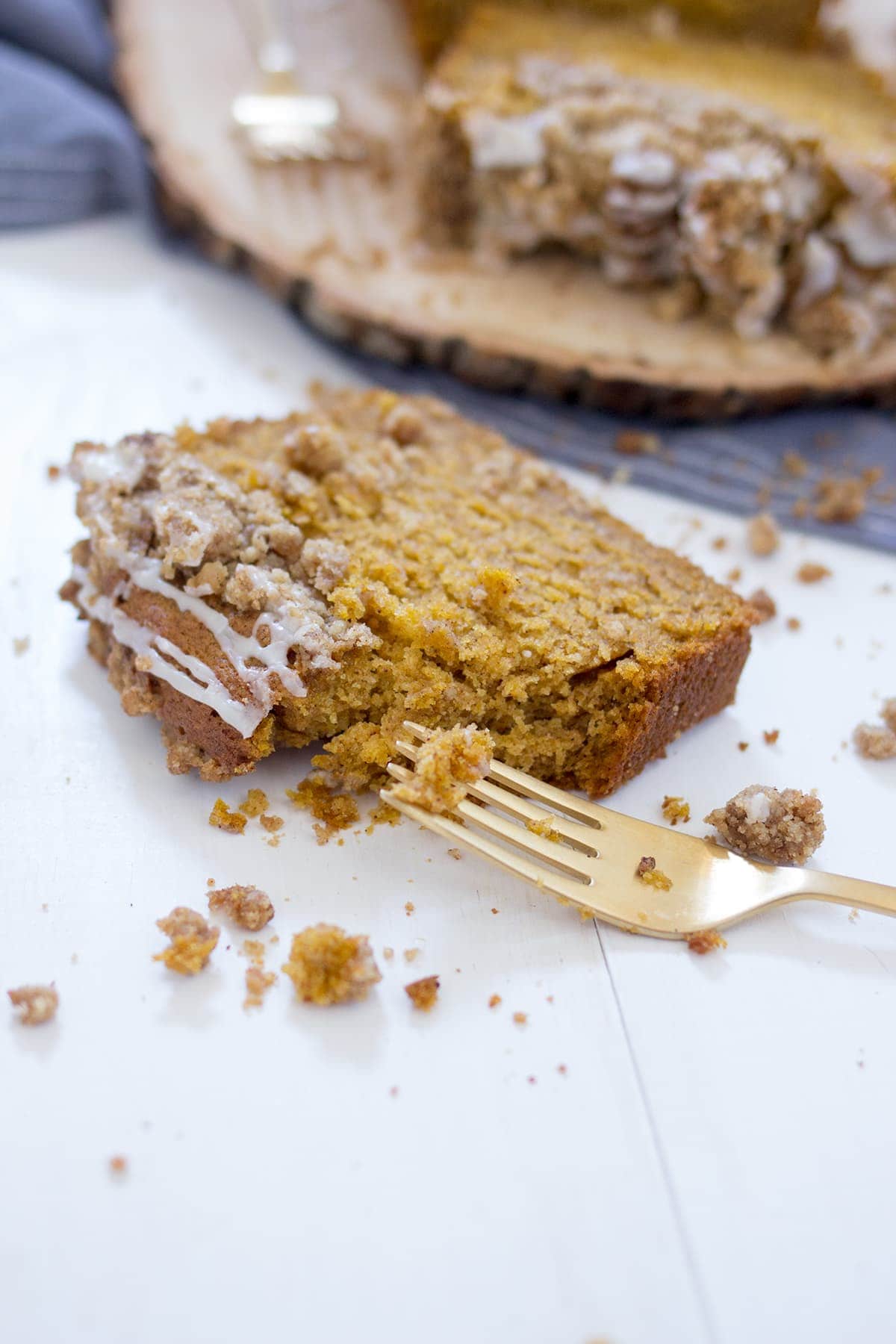 Last year I made this loaf cake with a maple butter glaze and oh my goodness was it to die for! So, if you are a maple fan, make sure you try that version as well. Happy Pumpkin Spice Season!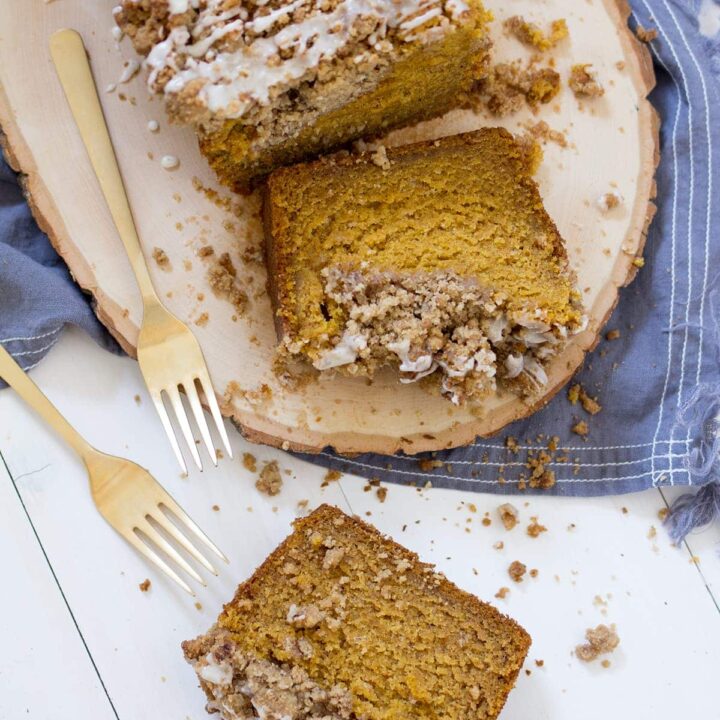 Pumpkin Crumb Loaf Cake
Classic pumpkin bread with a brown sugar crumb topping and drizzle of icing
Ingredients
½ cup (1 stick) butter, at room temperature, plus more for pan
1 cup granulated sugar
2 large eggs
1 ½ cups all purpose flour
1 teaspoon baking soda
1 teaspoon salt
1 cup pumpkin puree
½ cup sour cream
1 teaspoon vanilla
1 teaspoon cinnamon
½ teaspoon nutmeg
Crumb Topping:
1 cup all-purpose flour
⅔ cup brown sugar
1 stick salted butter, melted
1 teaspoon cinnamon
pinch of nutmeg
Icing:
½ cup powdered sugar
whole milk (a few teaspoons)
Instructions
Preheat oven to 350 degrees. Butter and line a loaf pan with parchment; set aside. (Make sure your parchment paper hangs over the pan so that you can easily lift out the loaf after baking)
In an electric mixer fitted with the paddle attachment, cream butter and sugar until light and fluffy.
Add eggs, and beat to incorporate.
In a medium bowl, whisk together flour, baking soda, cinnamon, nutmeg and salt. Add to the butter mixture, and mix until just combined.
Add pumpkin, sour cream, and vanilla; mix to combine.
In a bowl combine ingredients for the crumble topping; flour, brown sugar, melted butter, cinnamon and nutmeg and mix together with a fork.
Pour batter into prepared pan and top with crumble mixture. You may want to use a little less than the recipe calls for if it looks too full.
Bake 50 minutes or until a cake tester inserted into the center of the cake comes out clean. Let rest in pan for 10 minutes, then pull out of the pan using the parchment paper and place on a cooling rack to cool completely before icing.
Drizzle with a mixture of powdered sugar mixed with just a small amount of milk until it's able to be drizzled.
Slice carefully with a serrated knife and serve.