Easy no-churn vanilla ice cream full of chopped Circus Animal Cookies and rainbow nonpareil sprinkles. This dessert is what childhood dreams are made of!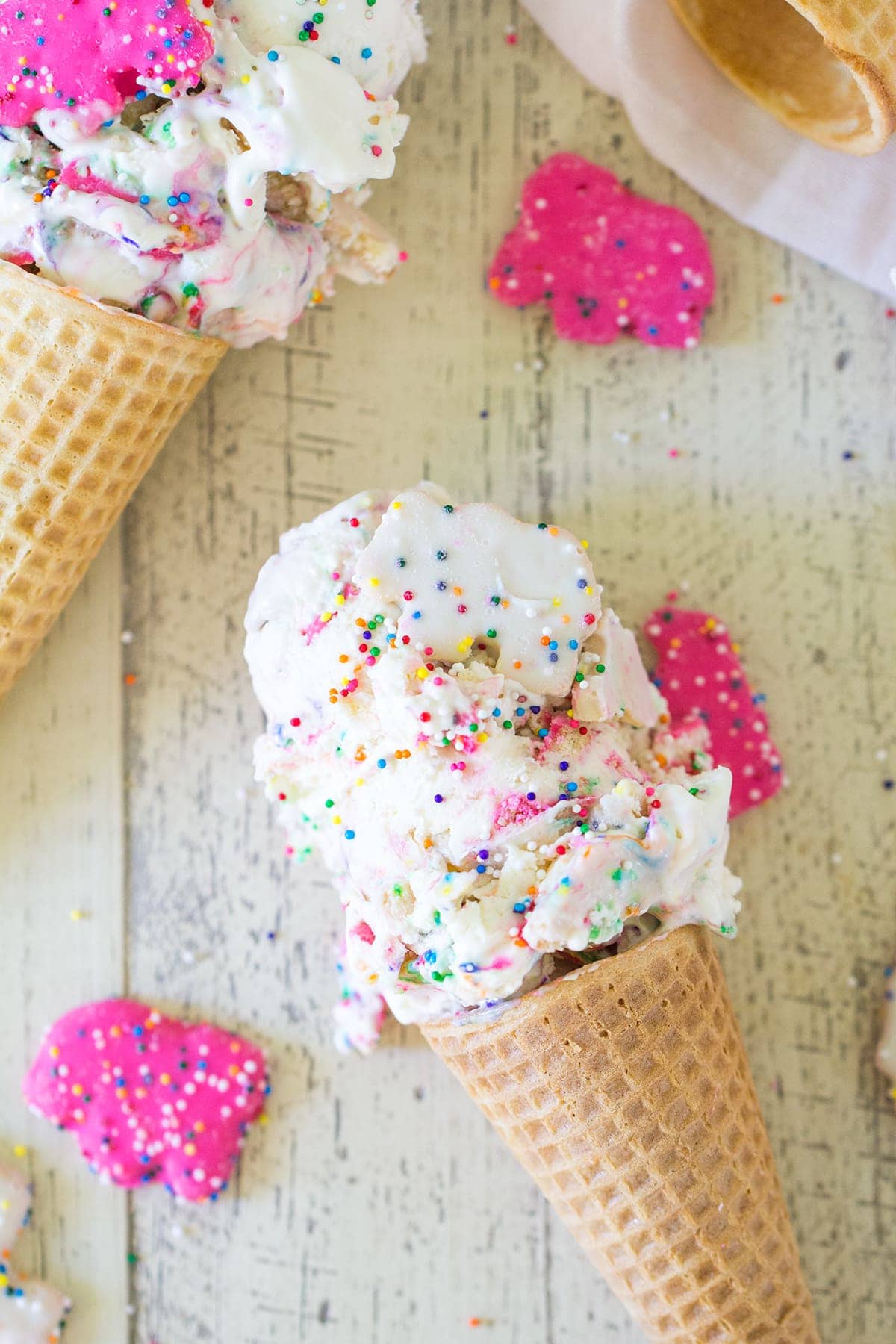 It's seven weeks until the twin's third birthday and today we started swim lessons for the first time. I always pictured myself as one of those really intense Mom's who has her 6 month old swimming underwater like the cover of a Nirvana album, but turns out I'm not. I kinda wish I had it all together in that way, but here we are almost 3 years in and we're just getting around to it.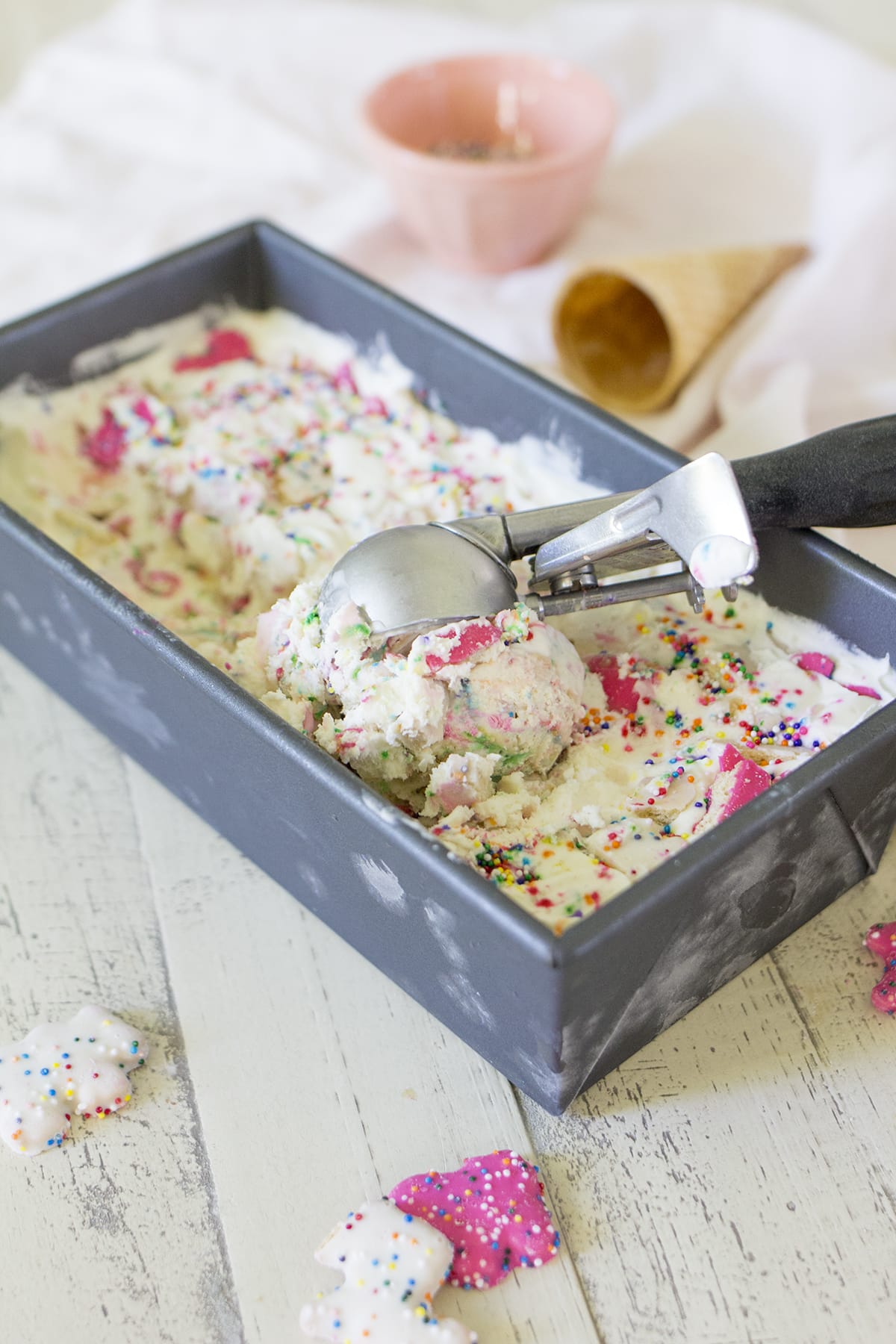 Driving to the pool this morning I was scared. Like really scared that my children would be the ones screaming bloody murder and clawing the instructor like little cats trying to get out of the water. In the back of my mind I thought, you can bribe them...there is a brand new batch of Circus Animal Cookie Ice Cream waiting for good swimmers in the freezer. That's how this whole parenthood thing works, right? Bribery.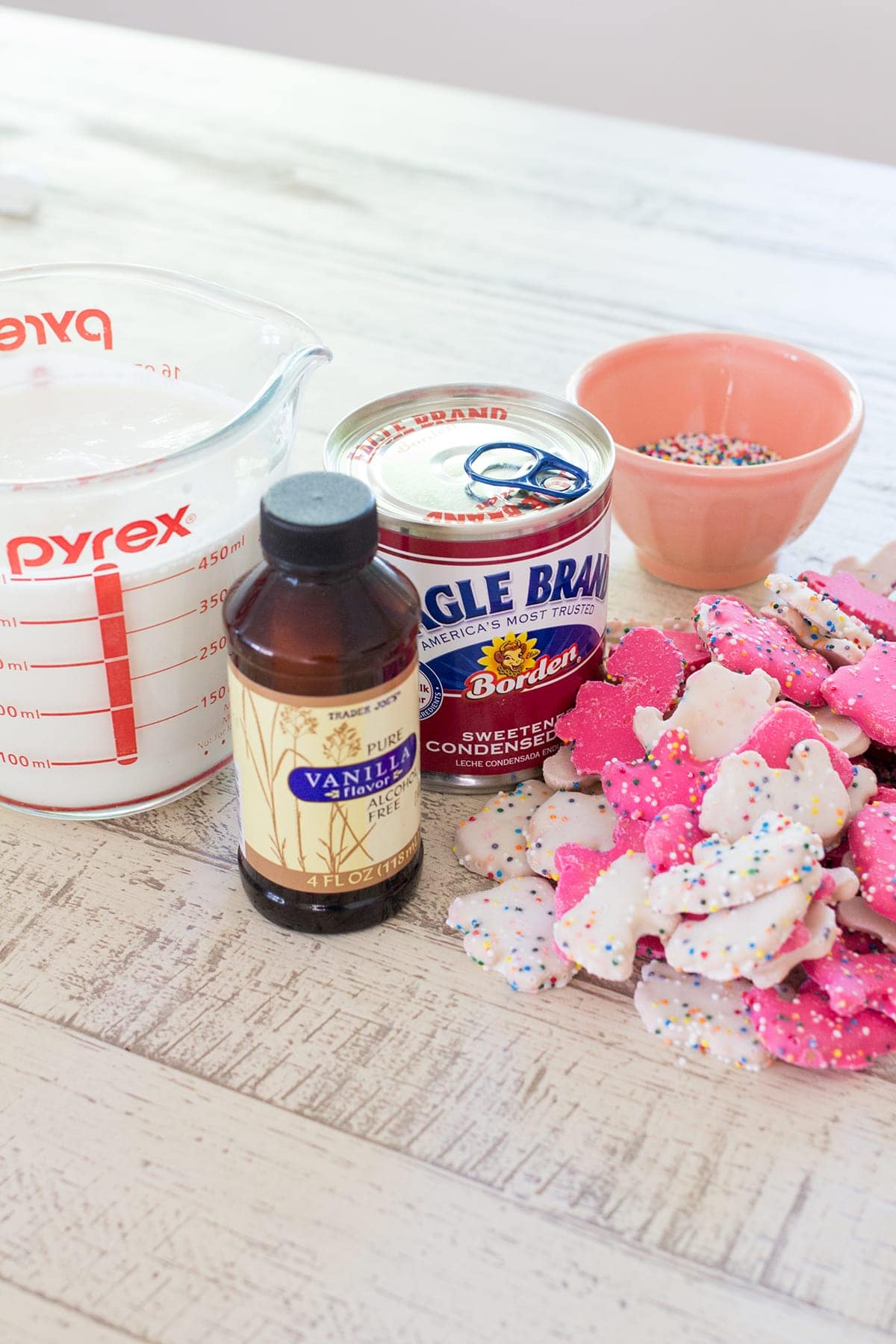 There were a few tears when I walked away from the pool but they were champs. Brave little fishies who didn't even need to be bribed with Circus Animal Cookie Ice Cream or stickers or anything else for that matter. I watched from a hidden spot in the swim office as they floated and jumped into the water, put their faces (partially) into the water and generally surprised the hell out of me.
They looked a little shell shocked and I'm sure I did too. When it was time to go I had to drag them from the pool. I guess I'll be buying another box of swim diapers!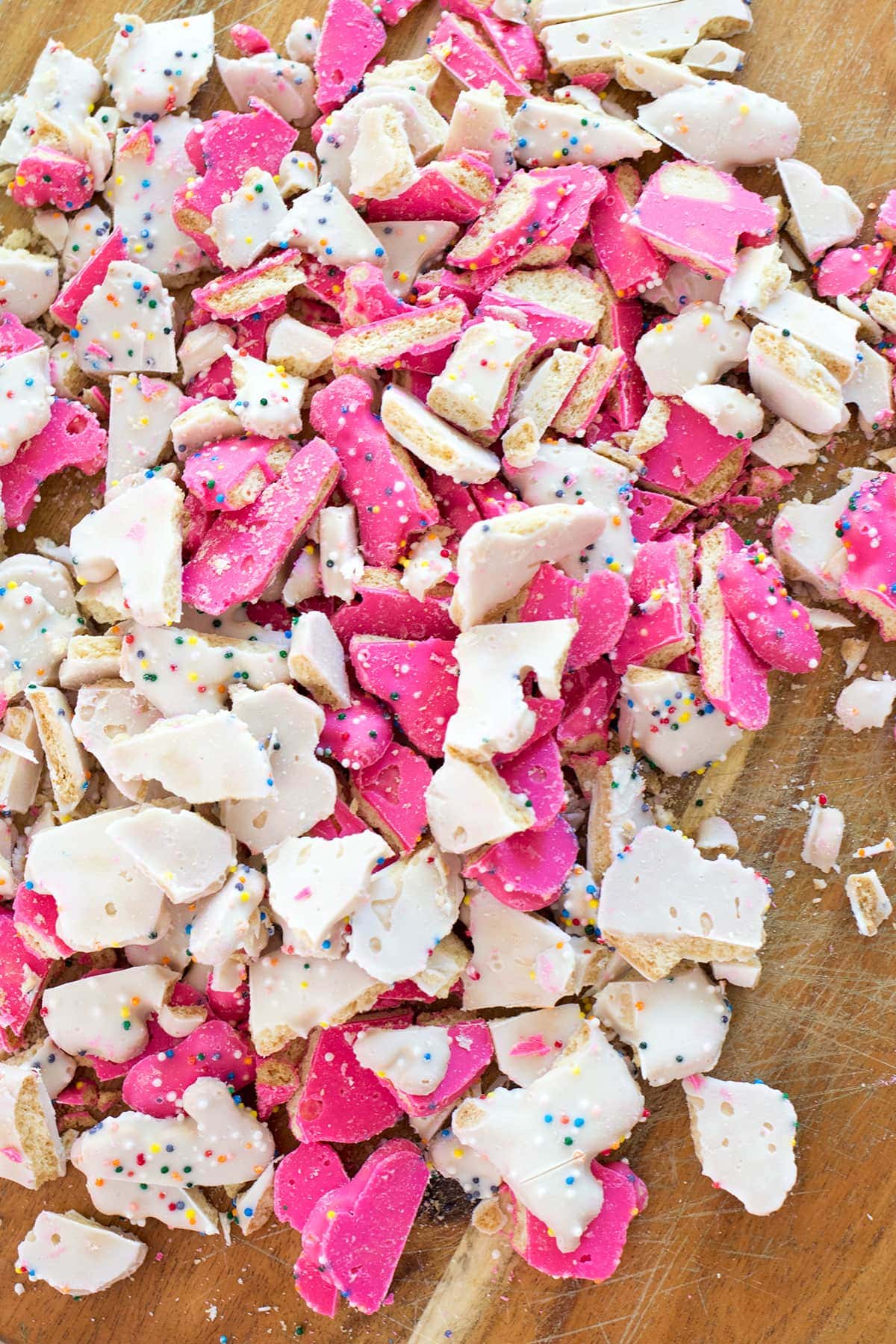 And unlike learning to swim, this ice cream couldn't be easier! If you have kids, they will absolutely love helping you make, and eat this recipe. It all starts with a basic no-churn vanilla ice cream base. The base is the same recipe I use for all sorts of mix-ins and flavors, just sweetened condensed milk, heavy whipping cream, vanilla extract and a pinch of salt.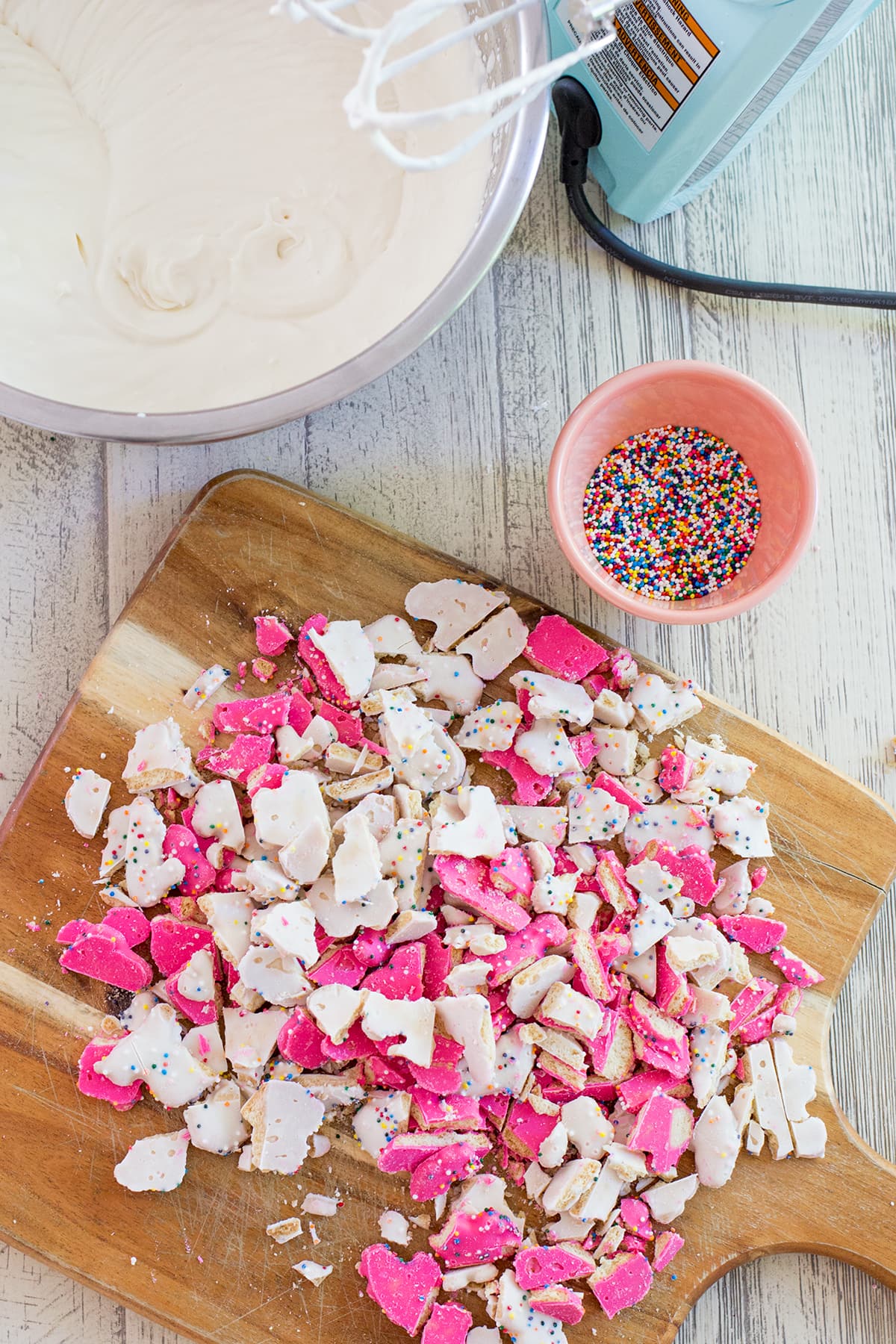 After the base is good and mixed, add in your chopped cookies and more sprinkles. I will make one very important recommendation at this point after I learned the hard way. CHOP YOUR COOKIES SMALL. It's tempting to leave large chunks of cookie in the ice cream but I found that it made it nearly impossible to scoop into any resemblance of a round scoop shape.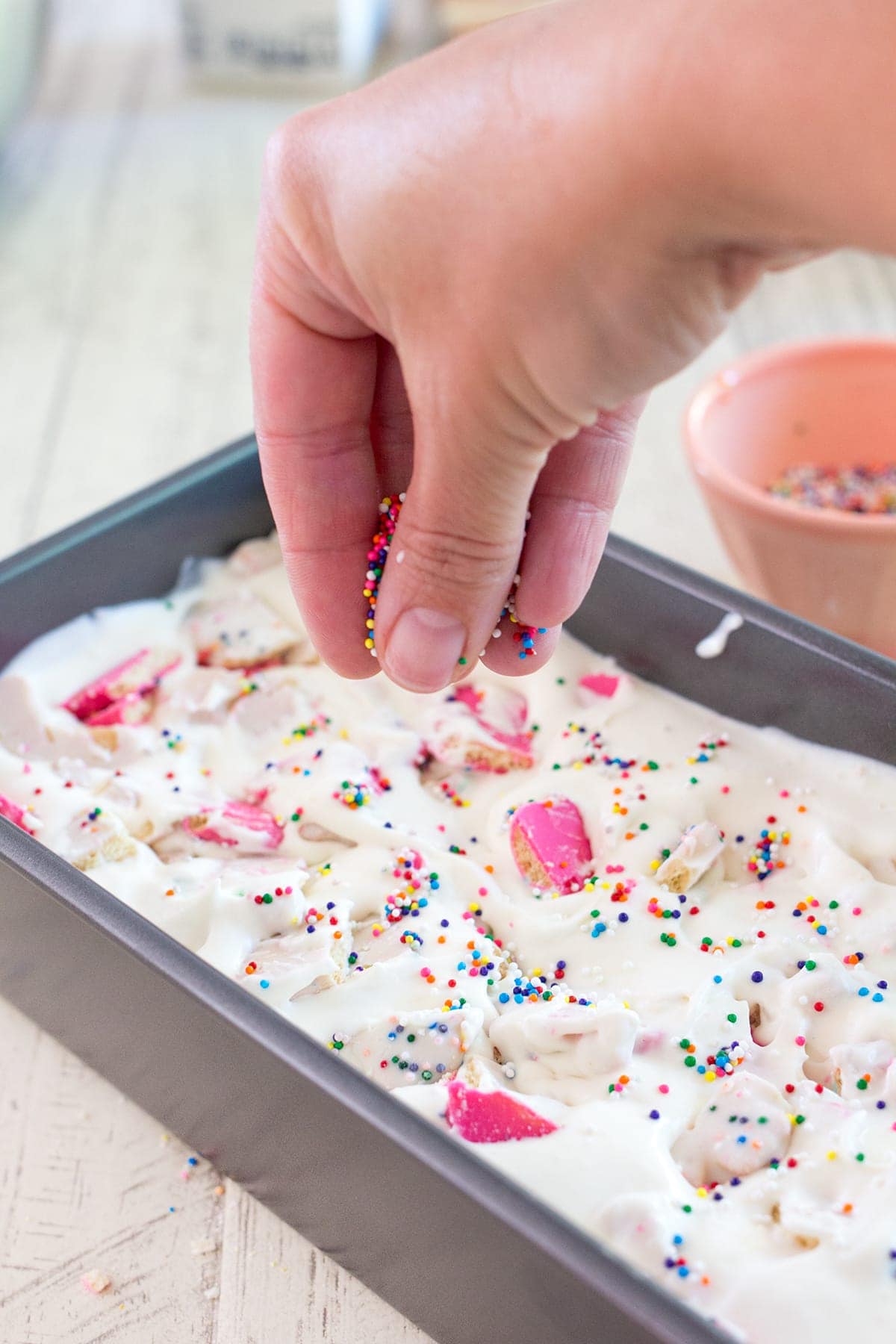 Top with even more nonpariels to create a pretty topping, cover in plastic wrap and freeze overnight. That's all it takes, along with a whole lot of self control required to not eat the entire bag of cookies while you make this recipe. Lucky for you there will be a few leftovers for snacking.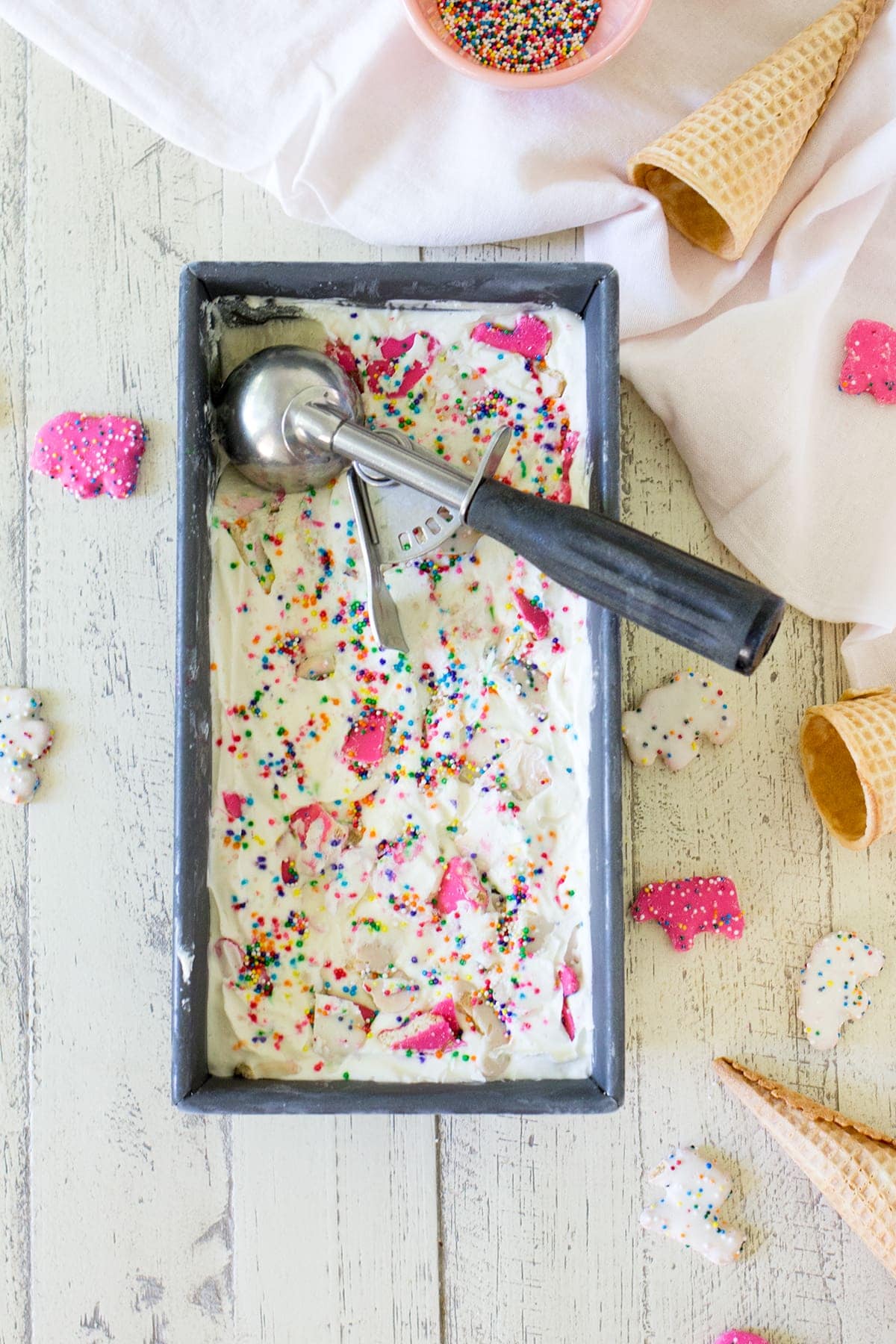 Now all that's left is the eating part. Scooped into bowls or served on a cone, this treat will bring back childhood flavor memories of sweet iced pink and white Circus Animal Crackers. Who else absolutely loved this cookie as a kid and still does?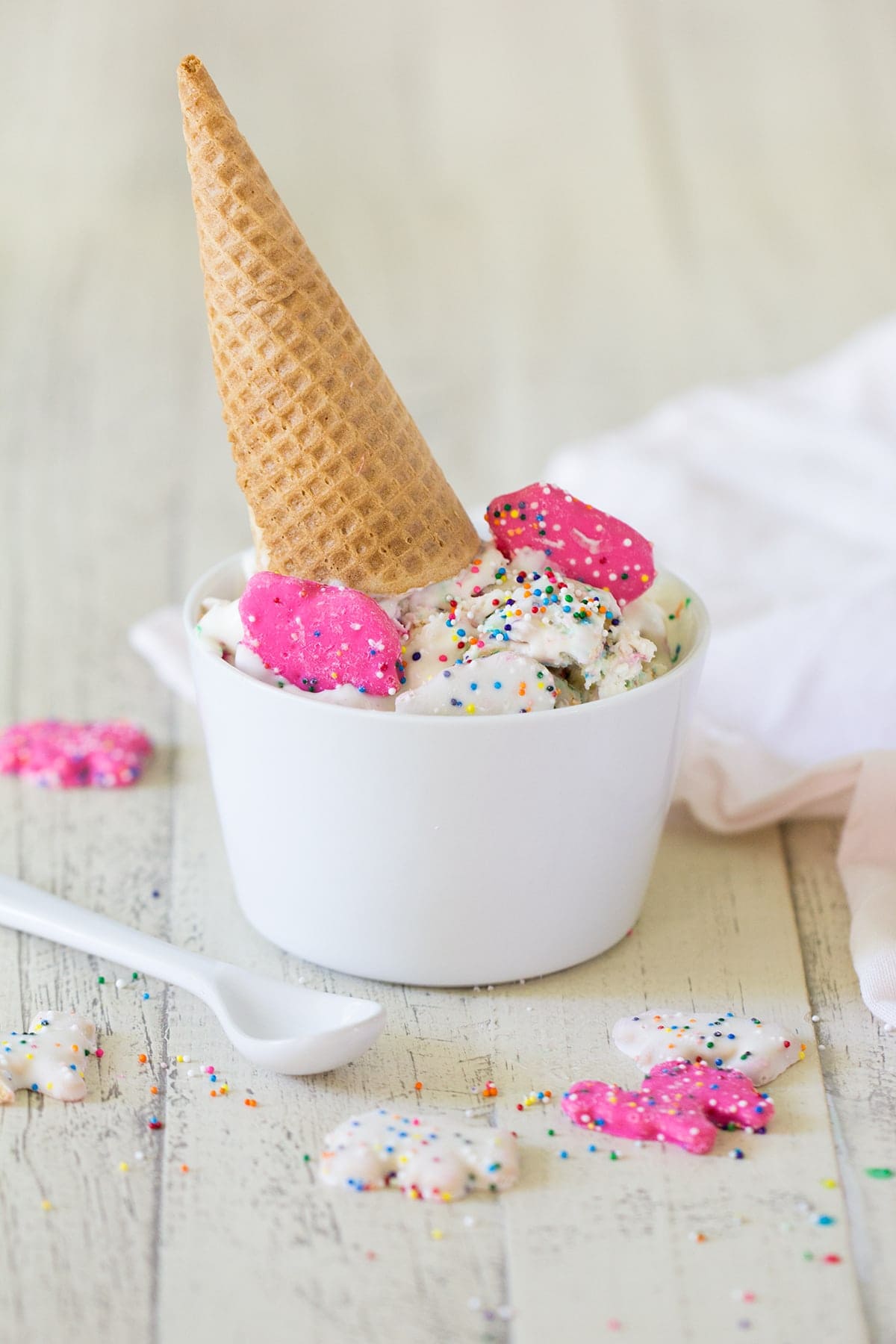 Looking for more no-churn ice cream recipes? Try these:
No-Churn Strawberry Ice Cream
No-Churn Real Mint Chip Ice Cream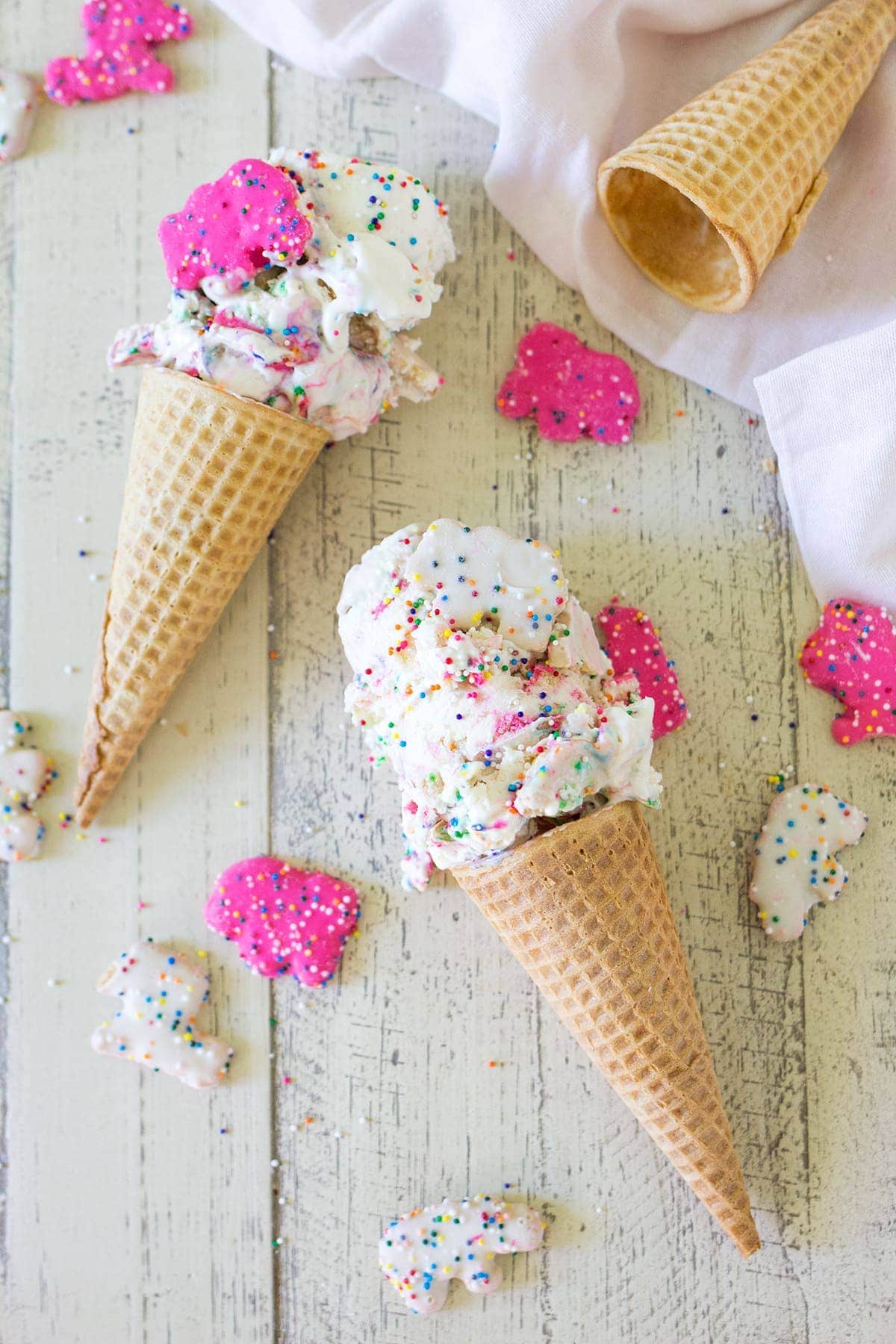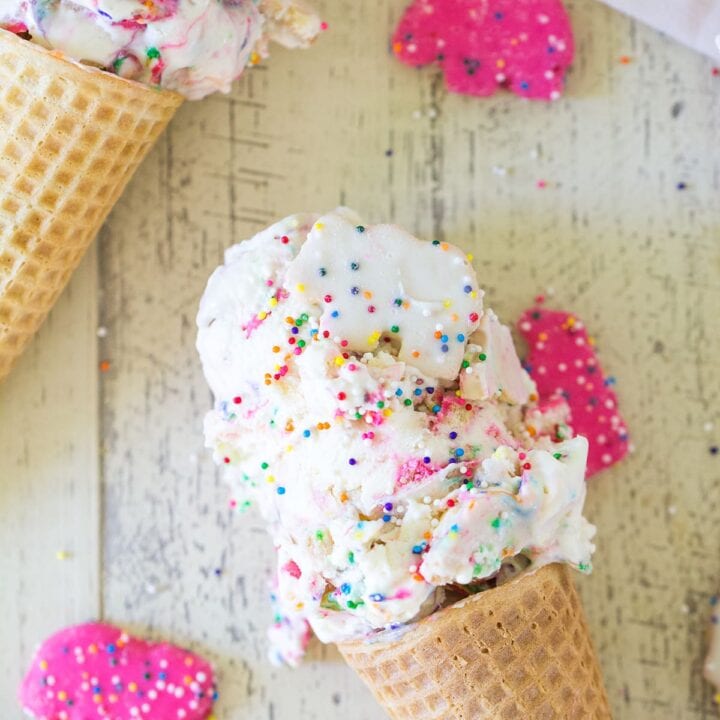 Circus Animal Cookie Ice Cream
Ingredients
1 pint heavy whipping cream
1 teaspoon vanilla extract
1 (15 oz) can sweetened condensed milk
pinch of salt (about ¼ tsp)
1 ⅕ cups Circus Animal Cookies, chopped smallish
nonpariels for top
Instructions
With a sharp knife, chop Circus Animal Cookies on a cutting board.
In a mixer, whip heavy whipping cream and vanilla until you have firm peaks.
Mix in sweetened condensed milk and salt until combined.
Stir in chopped cookies.
Pour mixture into a loaf pan, sprinkle with nonpariels and cover with plastic wrap. Freeze overnight until firm before scooping.