What cocktail, or festive drink for that matter is complete without a little garnish? Are you ready for what is quite possibly the easiest and most rewarding DIY project, ever? Let me introduce you to Sequined Swizzle Sticks. Whether its stirring a cocktail, adorning a lemonade, or simply holding court on your bar cart; be assured that this fancy stick will make any drink look like a million bucks. No occasion required!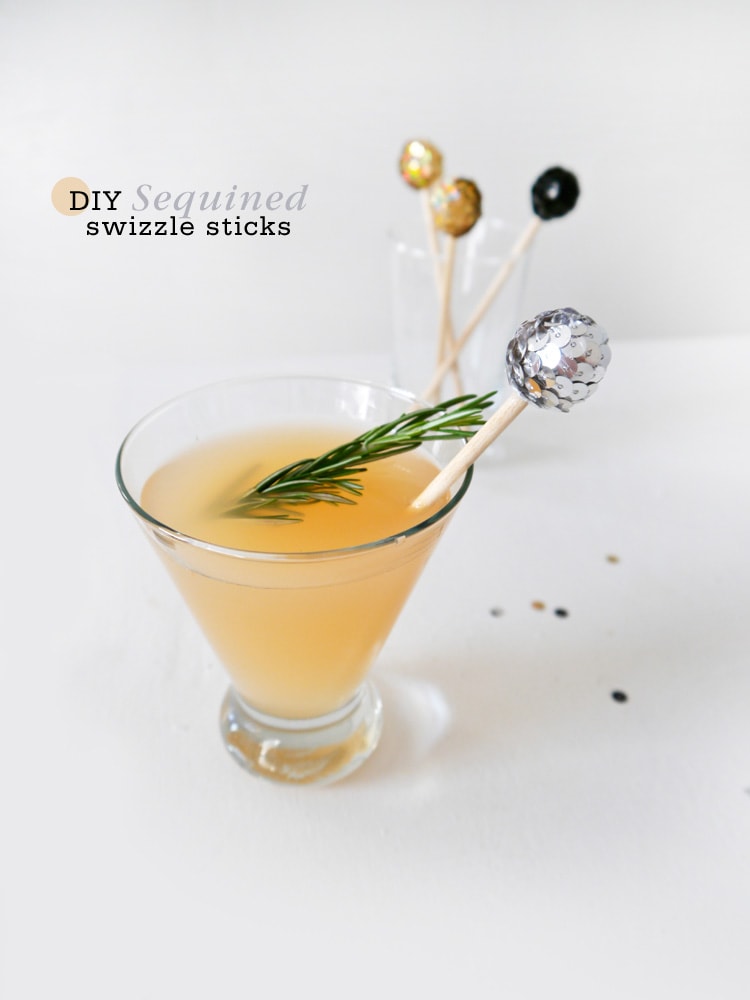 Let's get started!
Supplies:
3 yards - ¼" Flat single strand sequins
1 - 3/16x36" Wooden Dowel cut into 6" pieces
6 - 20mm Wooden Round Beads
Hot glue gun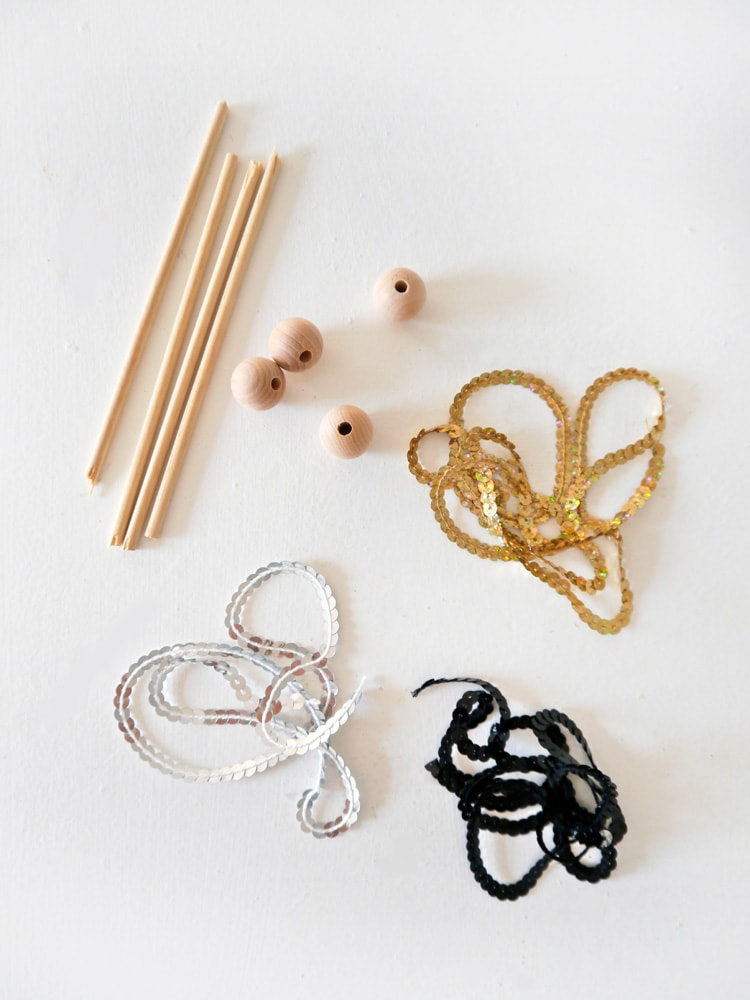 Step 1:
Slide one wooden bead onto the end of each 6" cut wooden stick.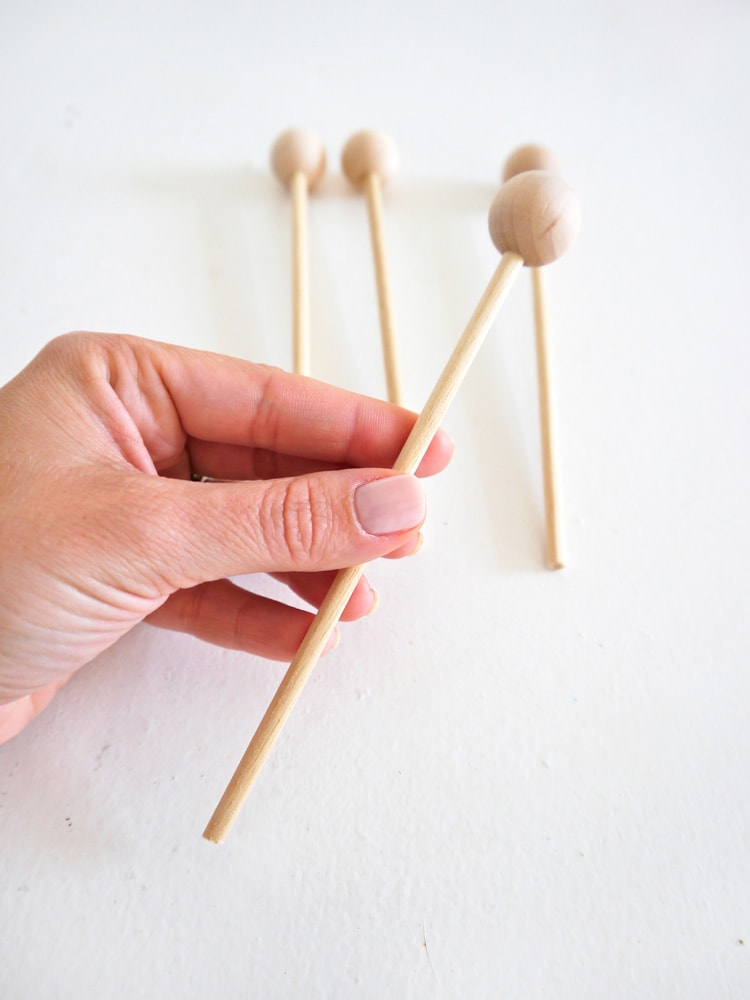 Step 2:
Holding swizzle stick by the base, apply a small round of hot glue to the top of the wooden bead and attach a strand of sequins. Working in a clockwise-spiral direction, apply hot glue in a tight circle around the top of the bead and follow with sequins strand. Press lightly to adhere.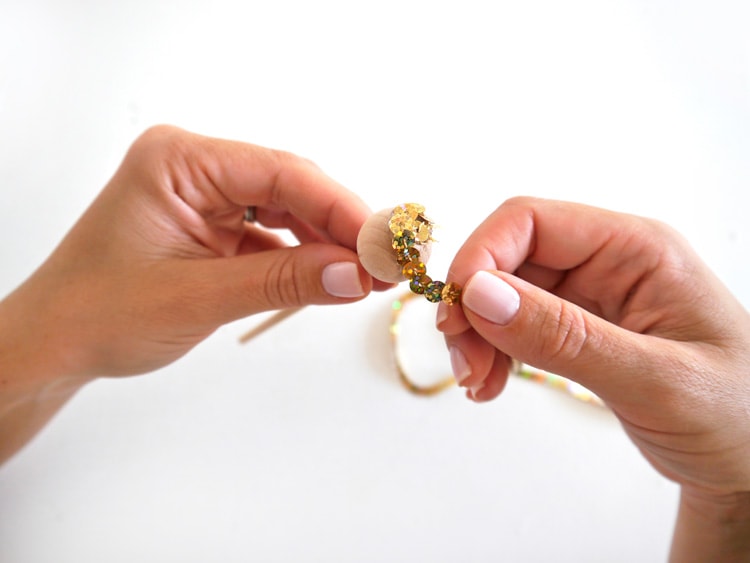 Step 3:
Continue to work your way down the bead applying hot glue in a spiral followed by sequins.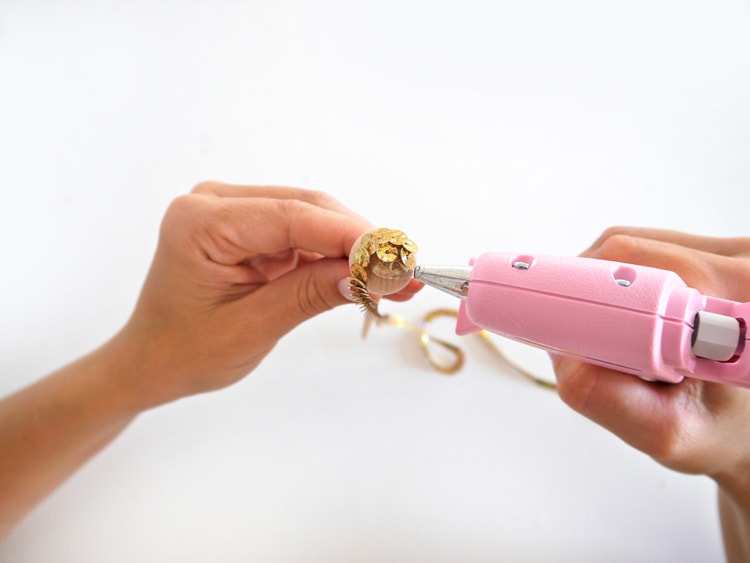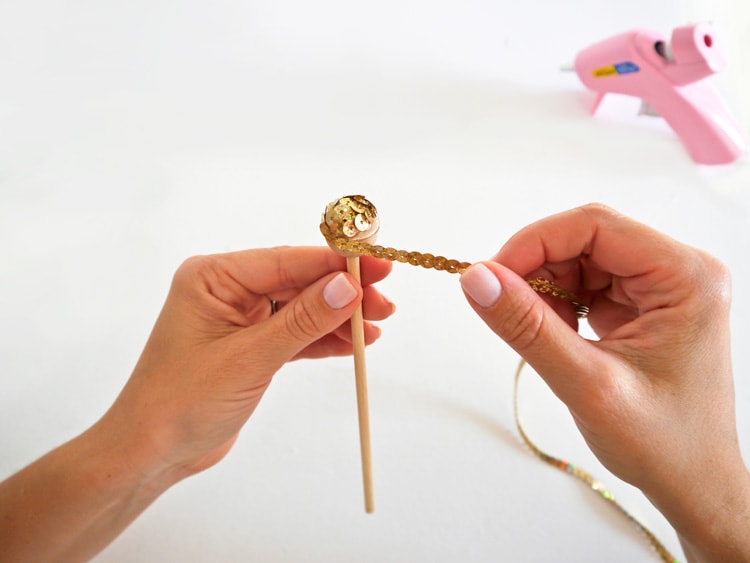 Step 4: When you've come to the bottom of the bead, cut sequin strand.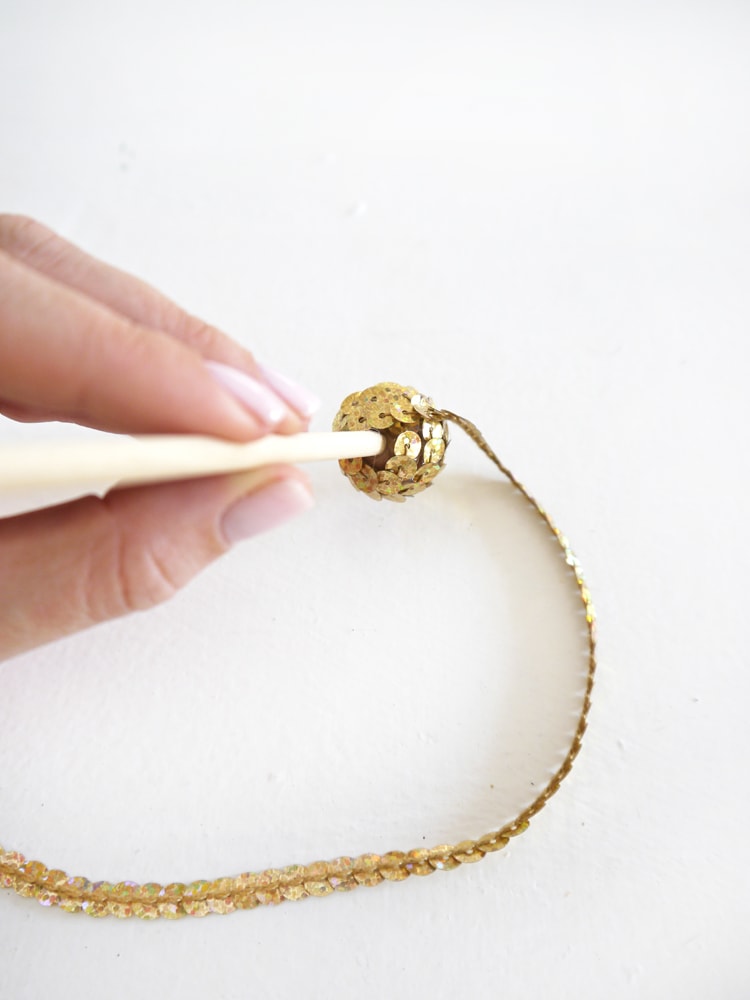 Step 5: Allow glue to dry completely and stir away!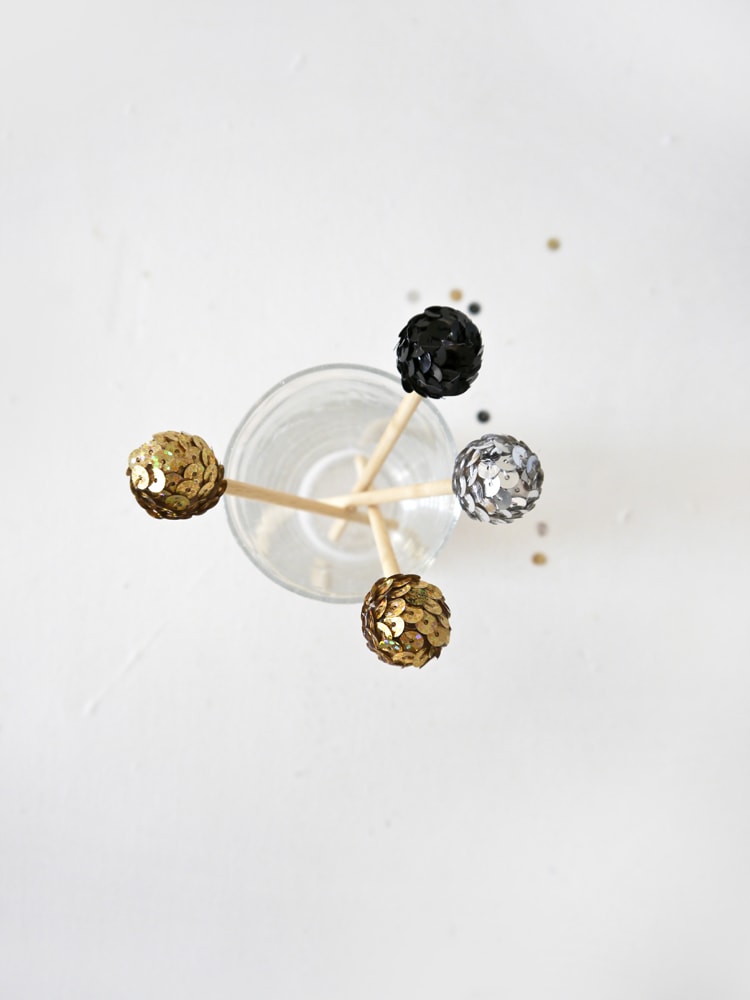 photos by Leah & Jason Bergman