I've always looked forward to celebrating New Year's Eve. It's nostalgic, optimistic and full of celebrating the future. What's not to love about that? While I won't be heading out in a sparkly cocktail dress this year, I will be watching the ball drop and popping champagne at home along with my loved ones which sounds pretty perfect to me...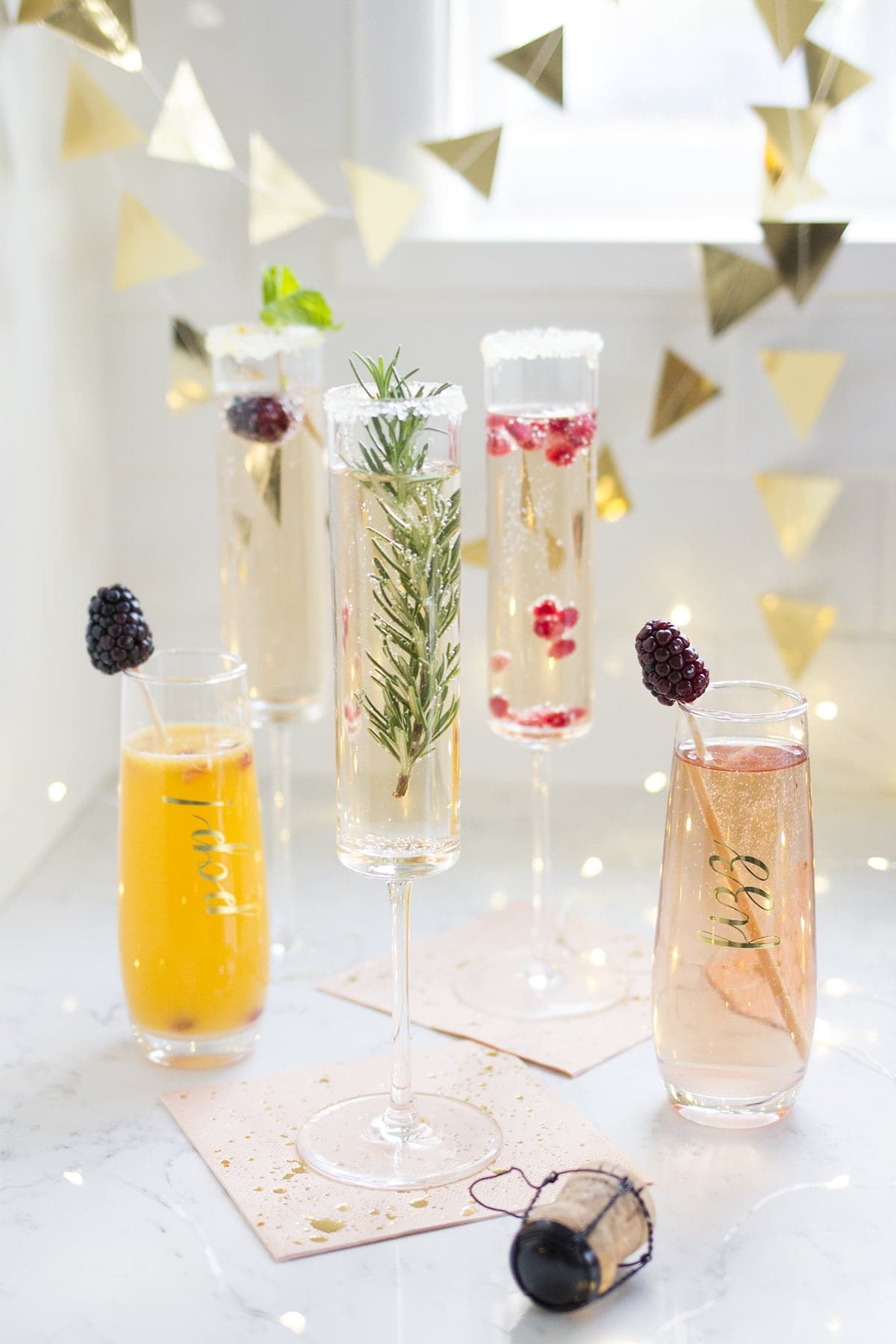 New Year's Eve Champagne Bar
There will be appetizers, lots and lots of appetizers: these crostini, our favorite meatballs, and some sort of cheese platter. But whether you are hosting just a few family members or a whole crowd, here's an easy way to set up a New Year's Eve Champagne Bar at home. No need for pouring champagne cocktails this year, the bar has you covered.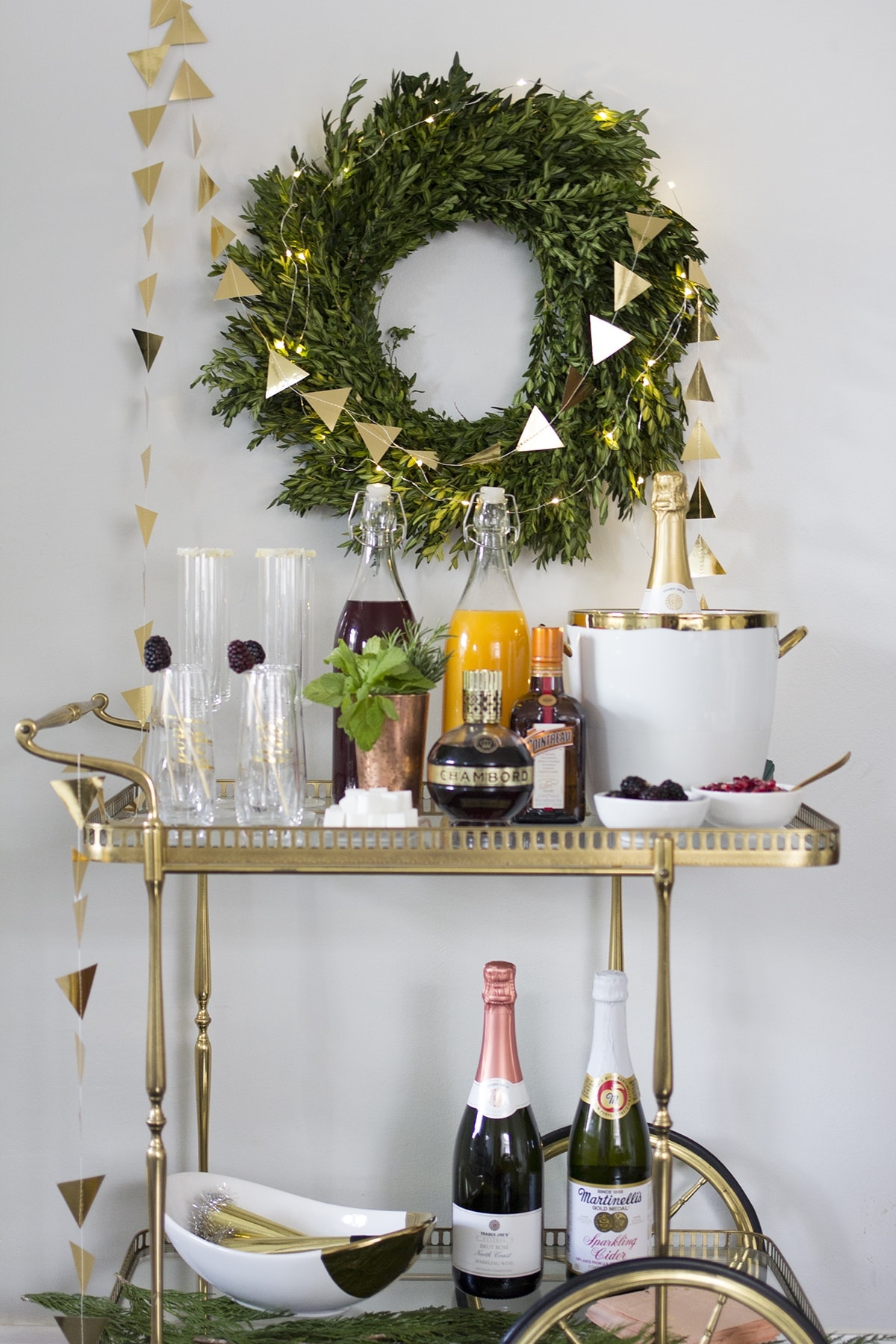 New Year's Eve Bar Cart
Bar Cart: Set aside space for the bar like a bar cart, table or even kitchen counter. I hung our front door wreath left over from Christmas behind the cart with the addition of some battery operated fairy lights. Finally, I draped on a simple gold paper garland and added some leftover Christmas greenery to the cart.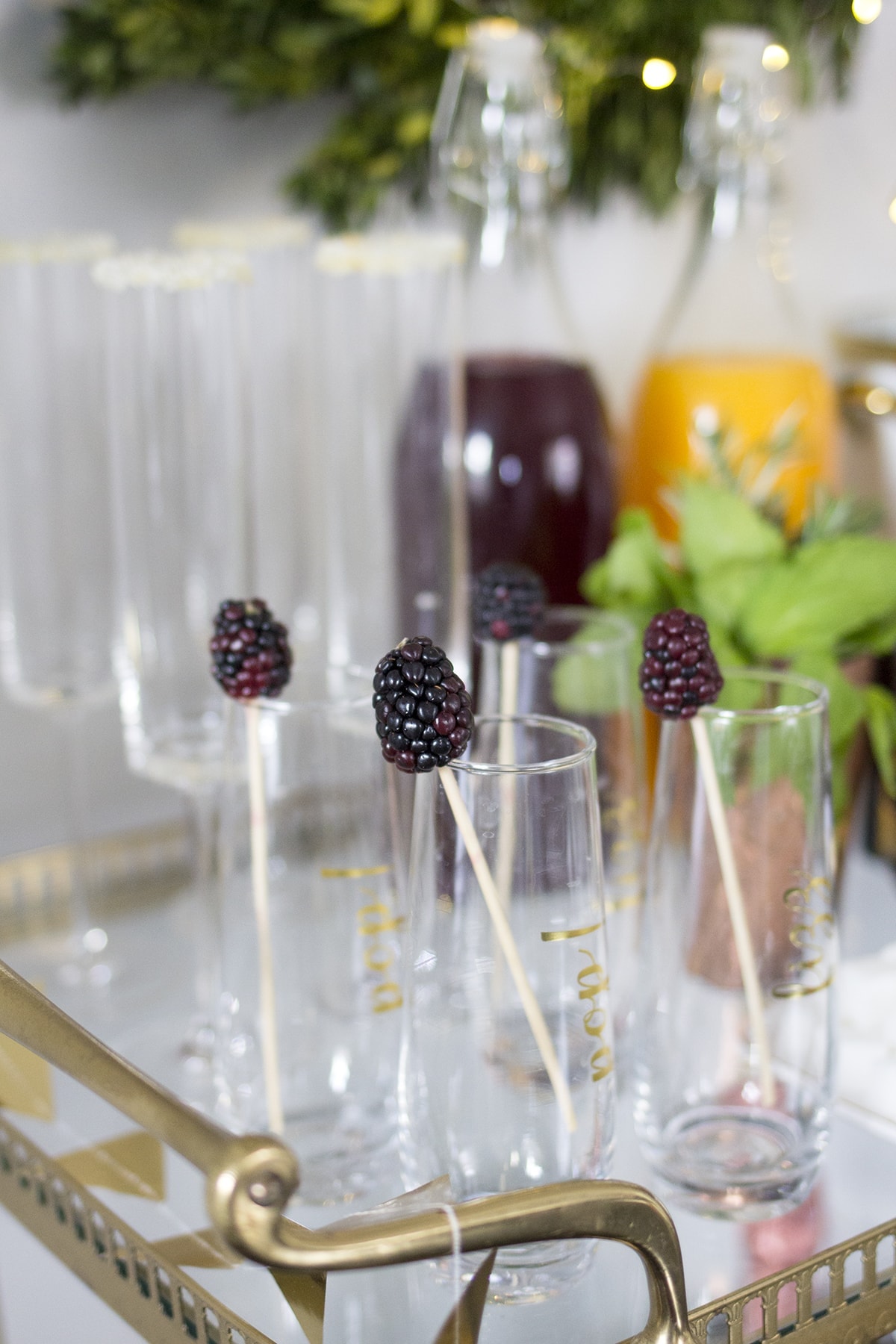 Glassware: It's fun to set out a variety of champagne flutes and glasses. Make it easy by adding already skewered fruit stir sticks to some glasses and sugared rims to others. For the stir sticks I used wooden kabob sticks from the grocery store with blackberries on the end. For the sugar rim I combined granulated white sugar and orange zest to make an orange scented sugar. Dip glasses first in orange juice then sugar to stick.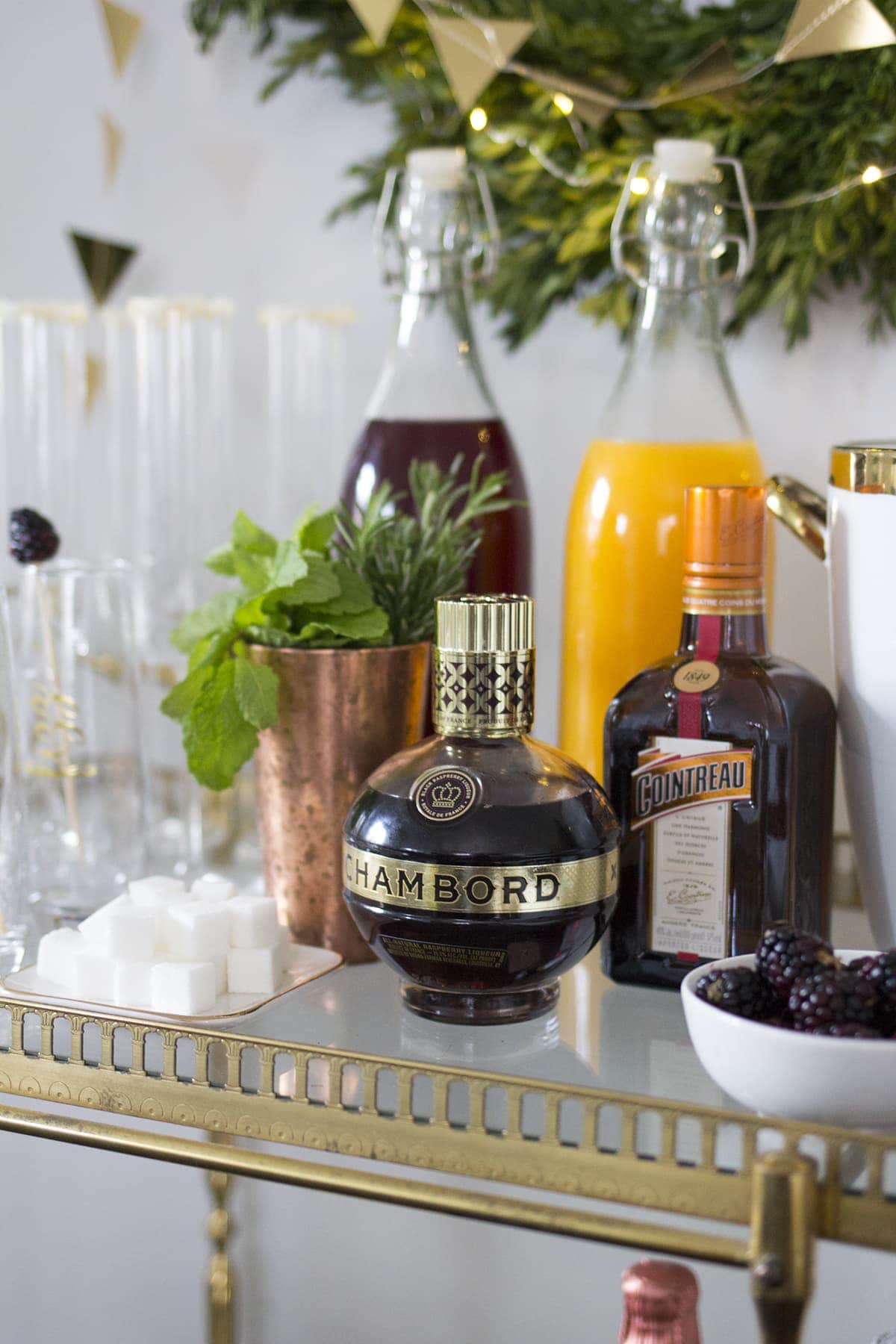 Mixers: Honestly, I'm a champagne purist but it is fun to have the occassional mimosa or splash of liqueur in champagne as well. Set out bottles of cranberry and tangerine juice for guests to mix as well as Chambord and Cointreau or your favorite liqueurs.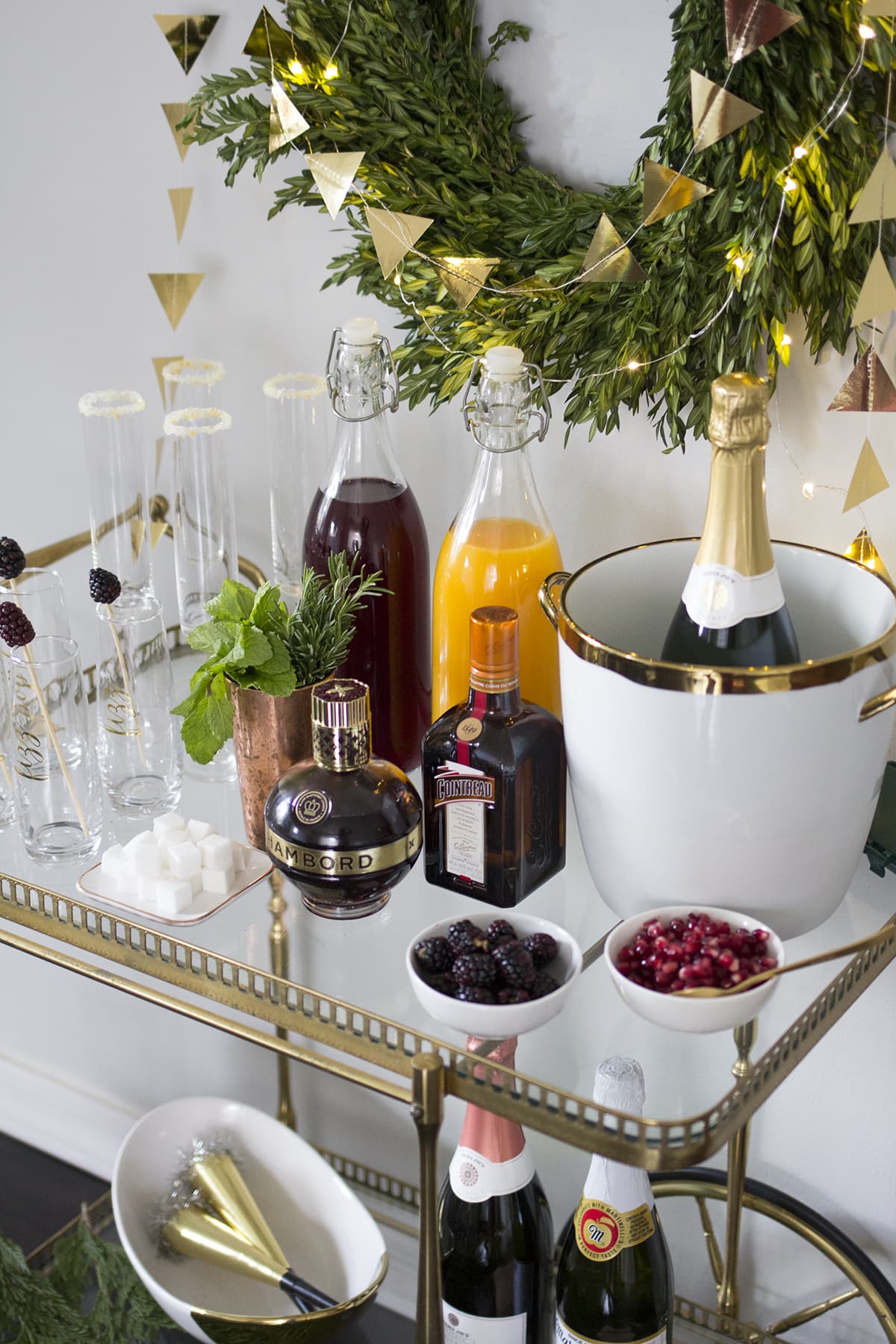 Garnish: Don't forget the garnishes! Fresh rosemary and mint sprigs as well as bowls of blackberries and pomegranate arils are fun additions to a glass of bubbly. Set out a plate of sugar cubes to help bring back the fizz to any flat glasses of champagne throughout the night.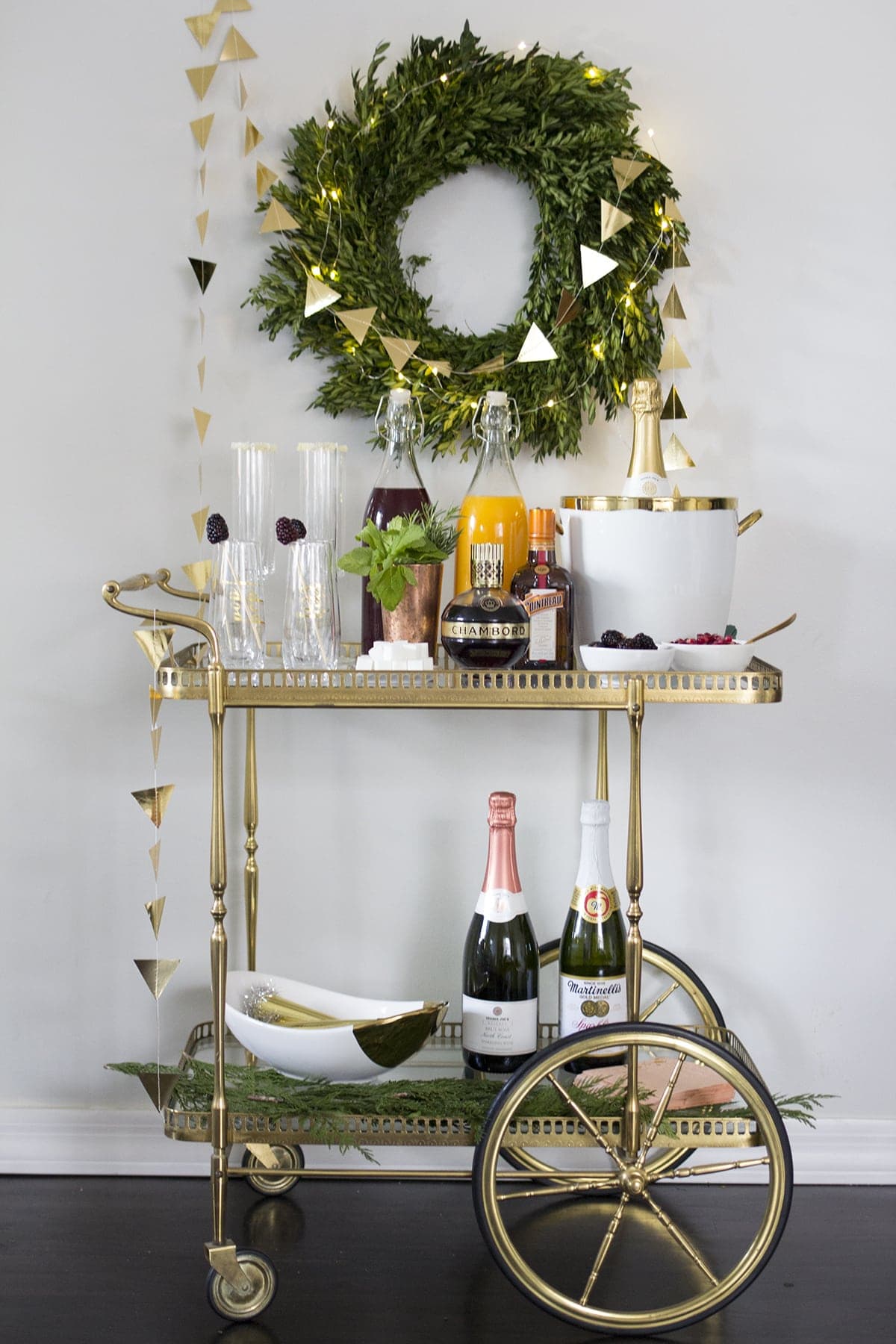 Variety: Stock your favorite champagne or sparkling wine as well as a sparkling rose! Oh, and don't forget the sparkling apple cider for those who prefer a non-alcoholic toast.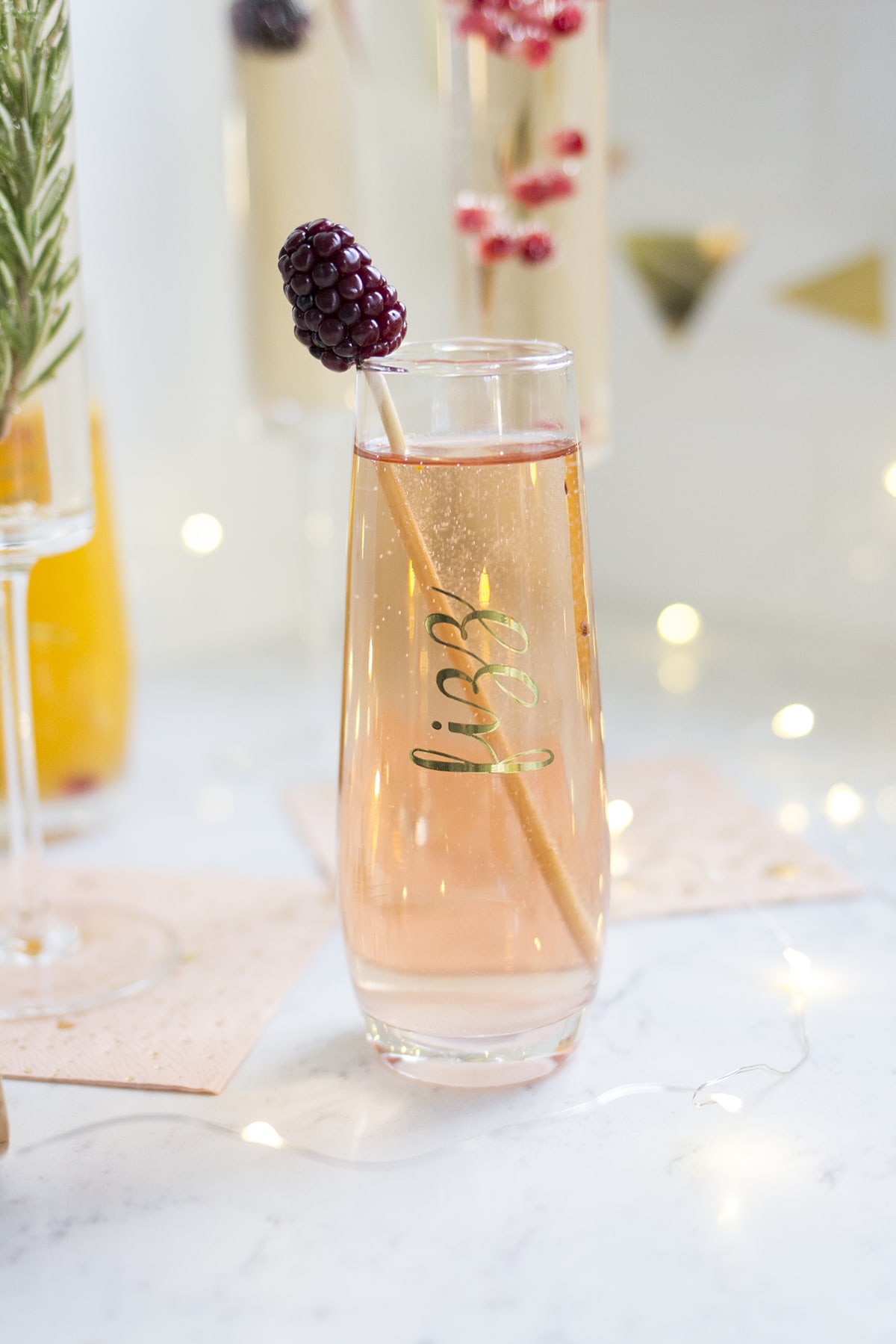 So, what are your plans for ringing in the new year?
Wishing you and yours a happy, healthy and festive New Year! xo Leah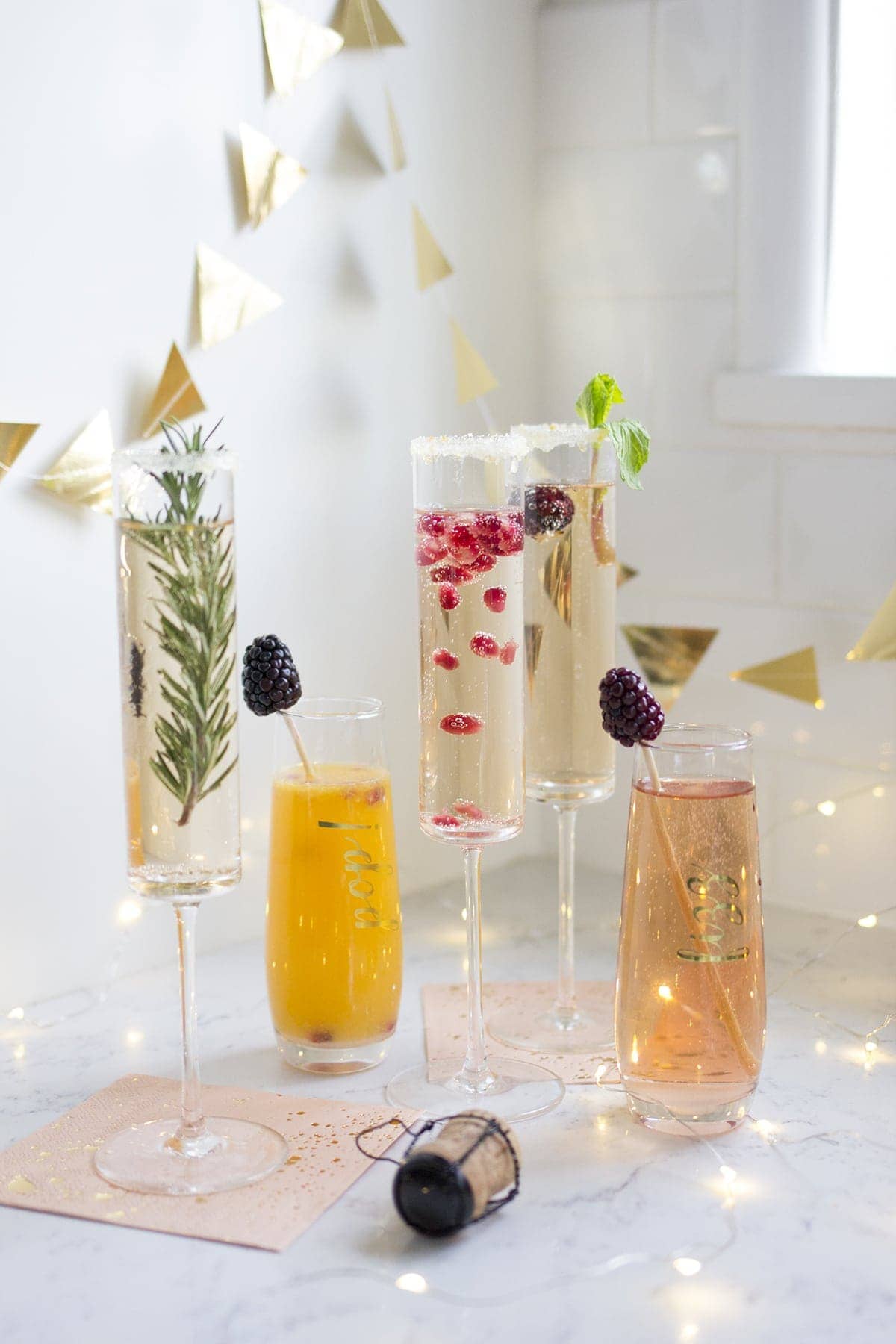 Save