Is there anything better than finding a local bakery that serves (arguably the best) freshly baked, light and fluffy cinnamon rolls topped with a heaping portion of cream cheese frosting? I think not. I am seriously in love with this sweet treat and it happens to be scary close to my house at Bittersweet Treats Bakery.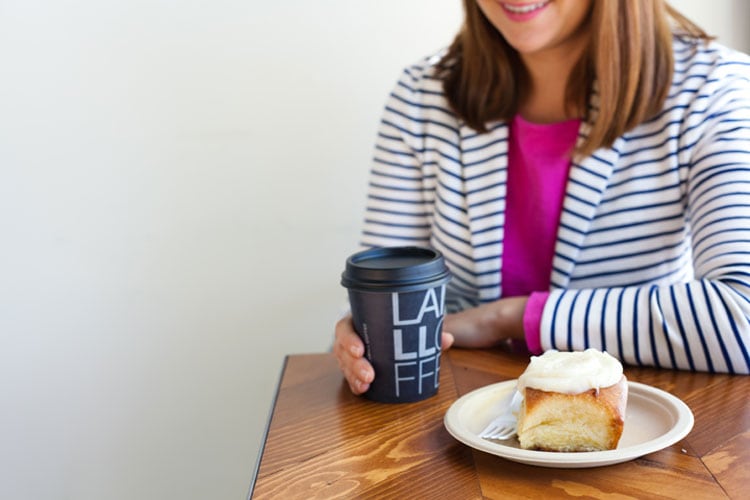 One of these rolls ordered along side a caramel latte, which by the way is made with Bittersweet's homemade caramel sauce, has me grinning from ear to ear.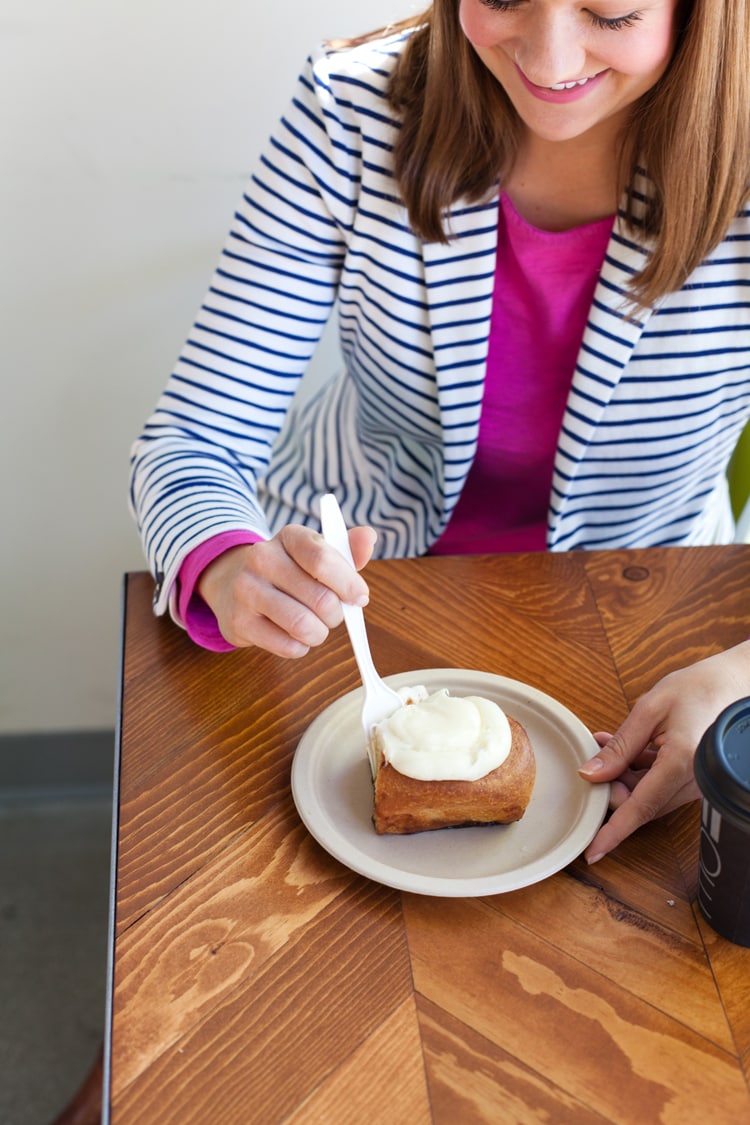 Lucky for Pasadena this bakery has dozens of equally as delicious baked goods. Beautiful bundt cakes, bars and cookies, like their 'Barreo' which is essential a giant homemade Oreo cookie, are all worth sampling.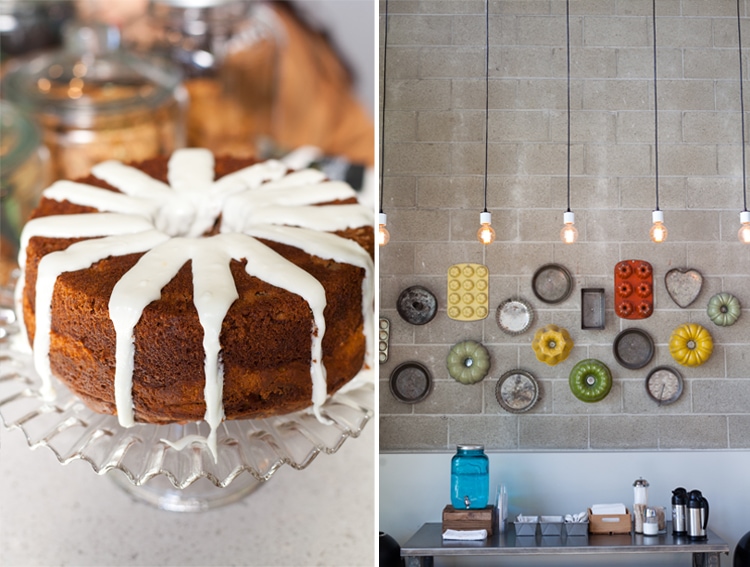 With a selection like Bittersweet's it's hard to choose! I'm sure I'll be back soon to try the rest of their confections...for blog research of course.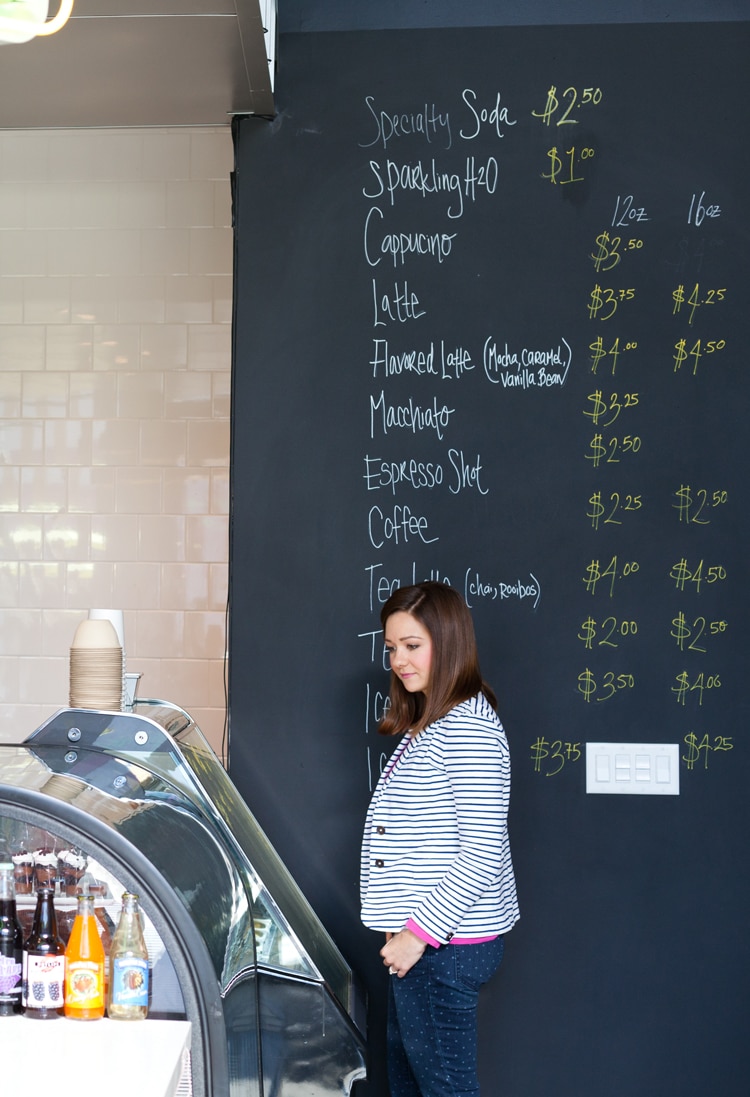 Yes, Bittersweet Treats is a dangerously delicious Pasadena spot. I highly recommend you stop in! You might just see me, and my cinnamon roll, having a quiet moment in the corner.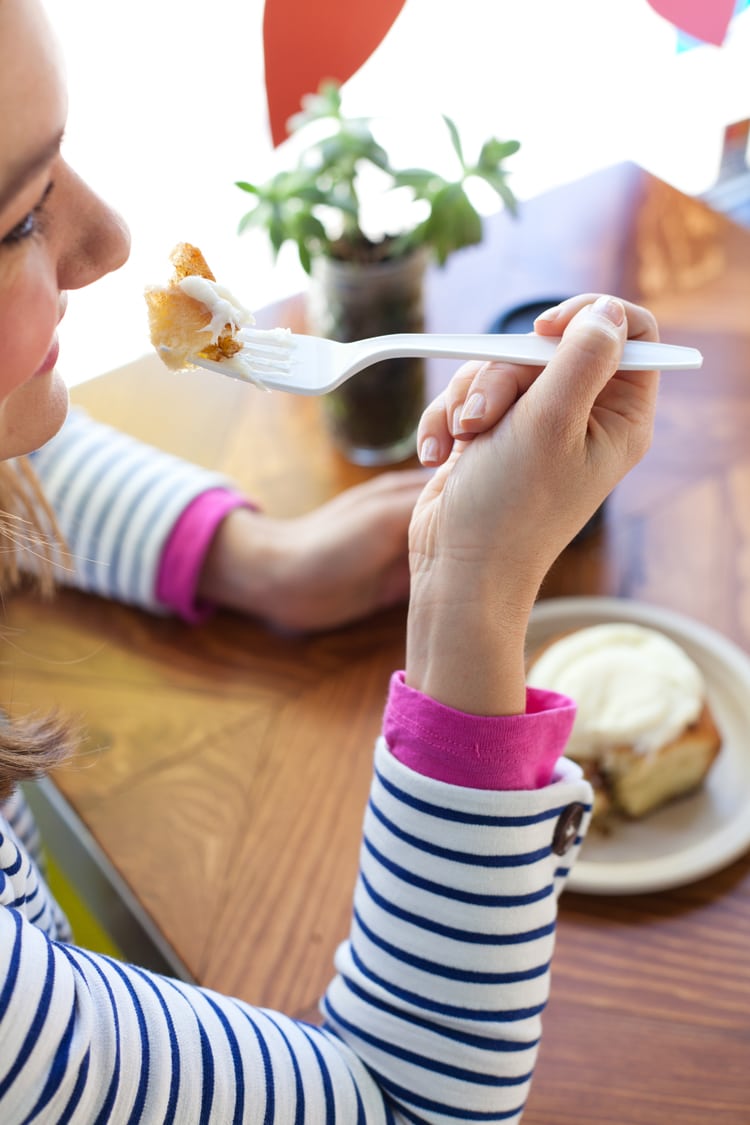 Bittersweet Treats Los Angeles
1731 E. Colorado Blvd.
Pasadena CA 91106
I'm wearing: Gap, Dot Always Skinny Skimmers, J.Crew, Painter Tee & Maritime Blazer
Photos by Joanne Pio for Freutcake