If I had to choose the highlight of my recent trip to Las Vegas it would hands down be the morning we ate brunch at Bouchon.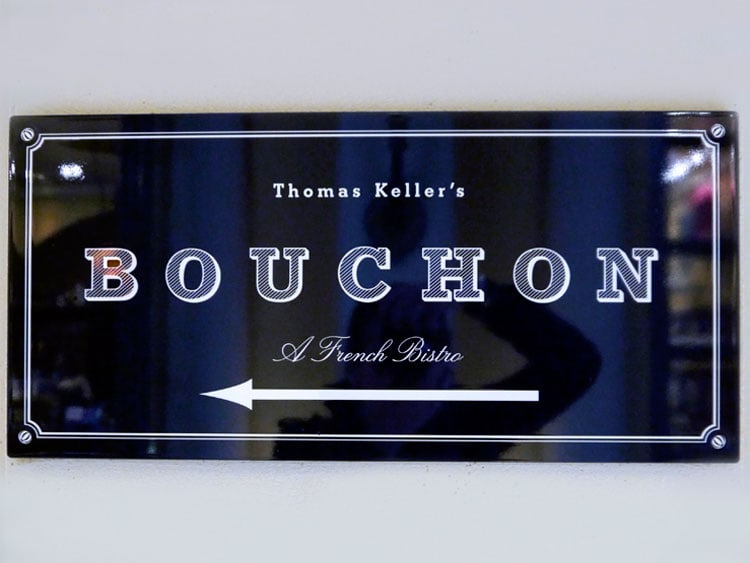 There is nothing quite as lovely as starting out the morning (or afternoon in our case) with a "basket" full of freshly baked French pastries, a strong cup of coffee, and a perfectly cooked egg.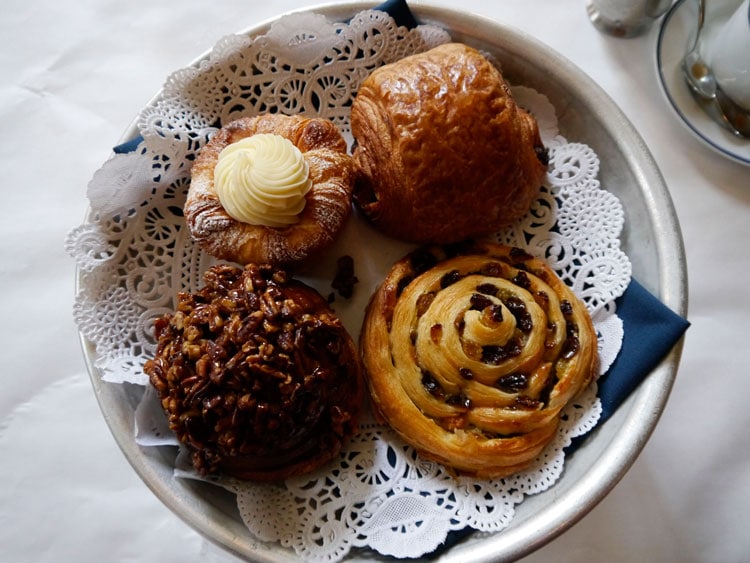 Bouchon serves the best version of a classic Pain aux Raisin I have ever tasted. Slightly chewy, crisp in all the right places, and gone way too quickly, this is a recipe I will definitely try my best to replicate. Yes, it's that inspiring.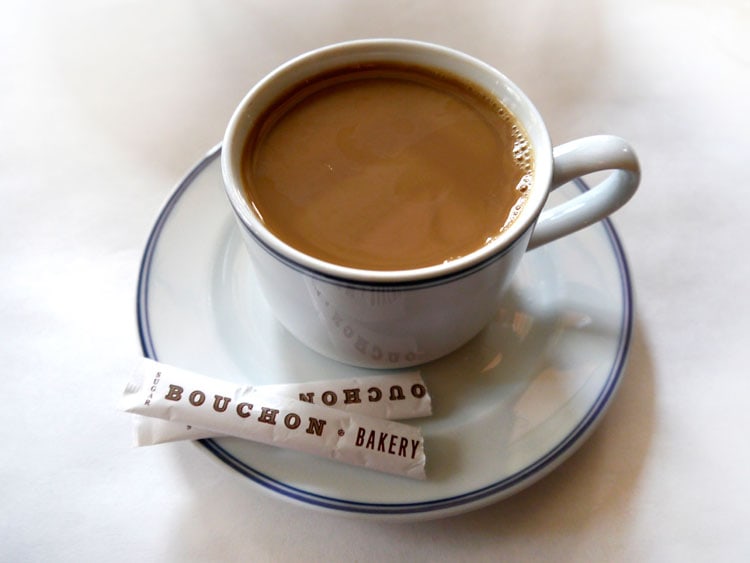 While others might rave about the buttery brioche toast, or potato fritters; I was in love with the eggs. There is something so right about a perfectly poached egg, generously seasoned with sea salt, topped with French butter and herbs. I will dream about those remarkable oeufs for months!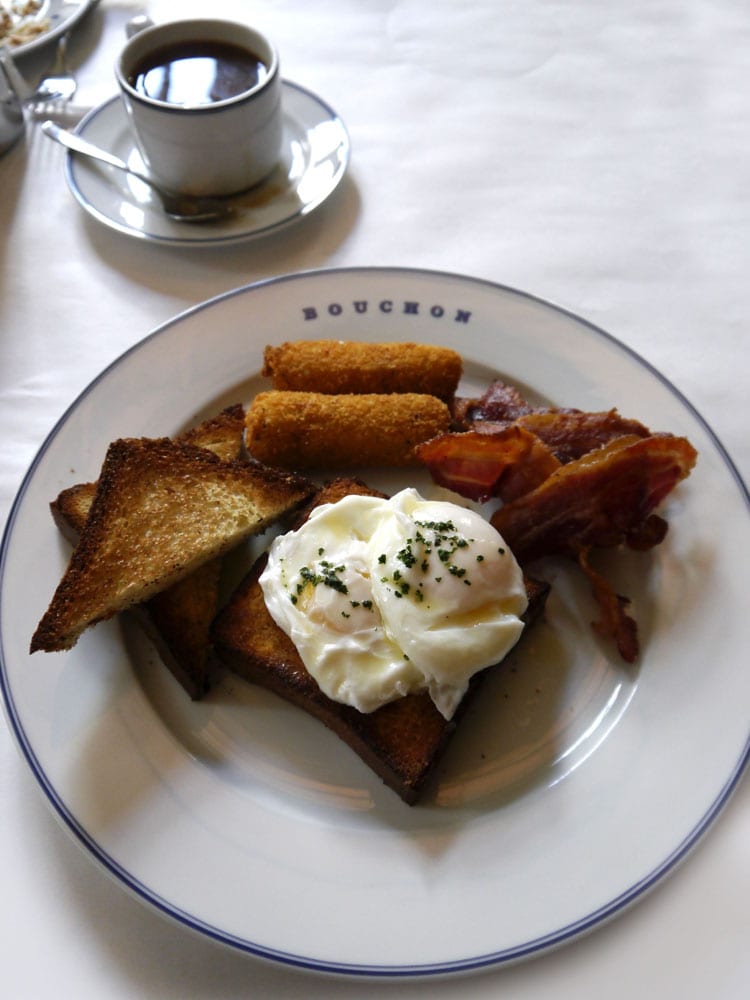 If ever there was a restaurant that transports you to another place and time, I think it might just be Bouchon. One day when I have the pleasure of visiting Paris, I hope it's just like this brunch at Bouchon, eggs and all!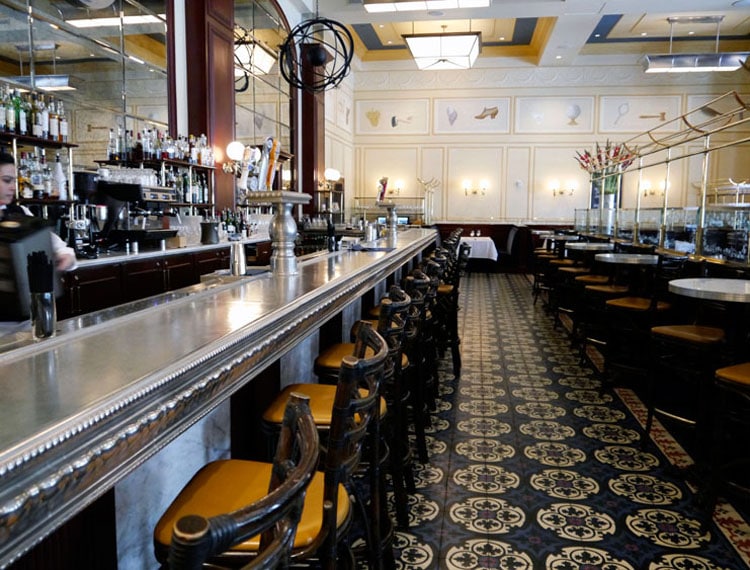 photos by Leah Bergman