There is no shortage of small artisanal ice cream shops popping up left and right in Los Angeles these days (not that I'm complaining) but here's something I've never seen before: bicycle churned ice cream. You heard me right! When the owner of Peddler's Creamery in downtown LA decided to combine two of his passions, bicycling and ice cream, Peddler's small batch ice cream was created.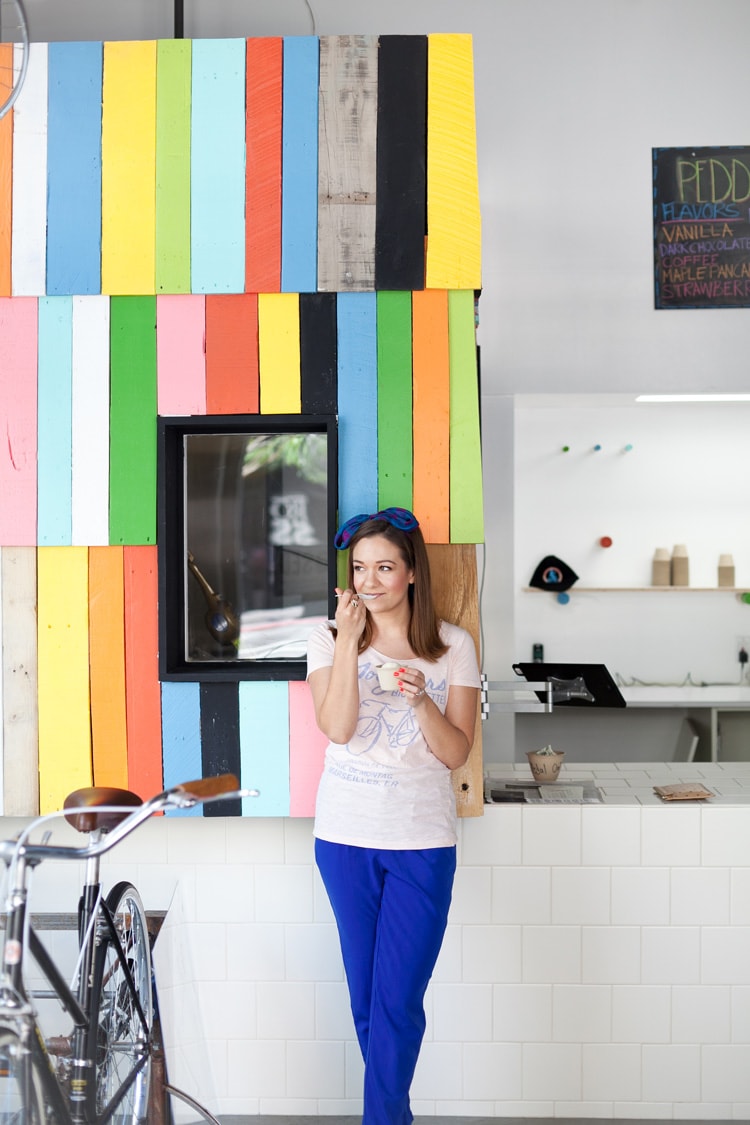 Just opened last week, Peddler's is definitely a must stop cool and refreshing shop to visit.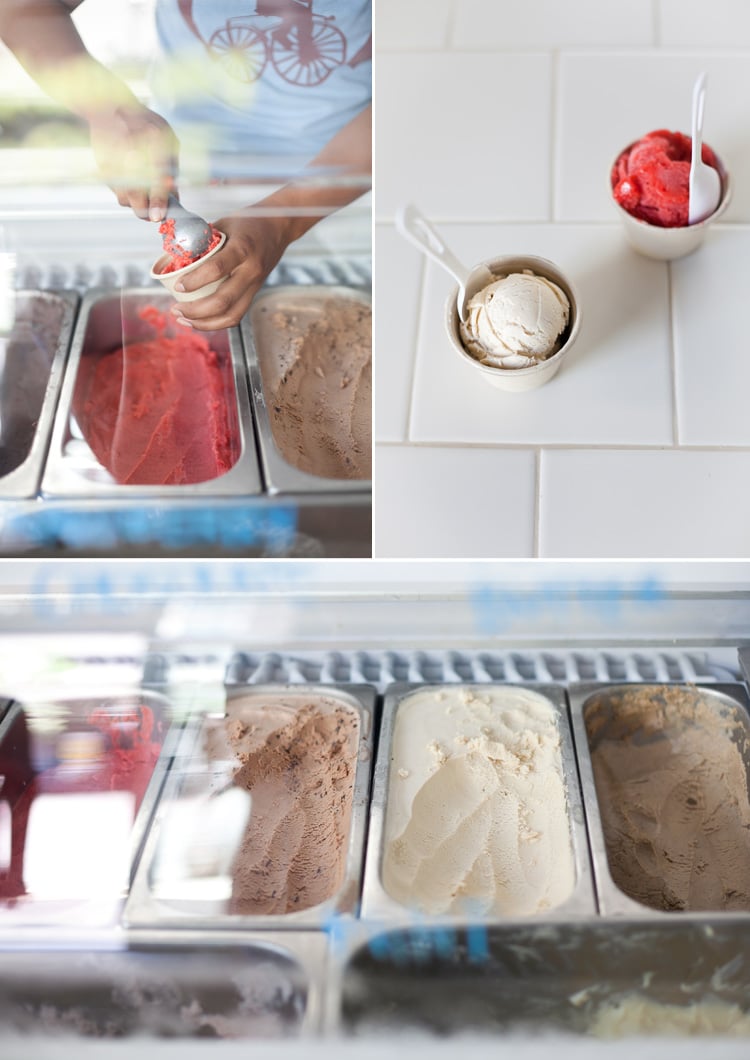 You can watch the ice cream churn, peddle-powered, right there in the store old school style in wooden ice cream buckets.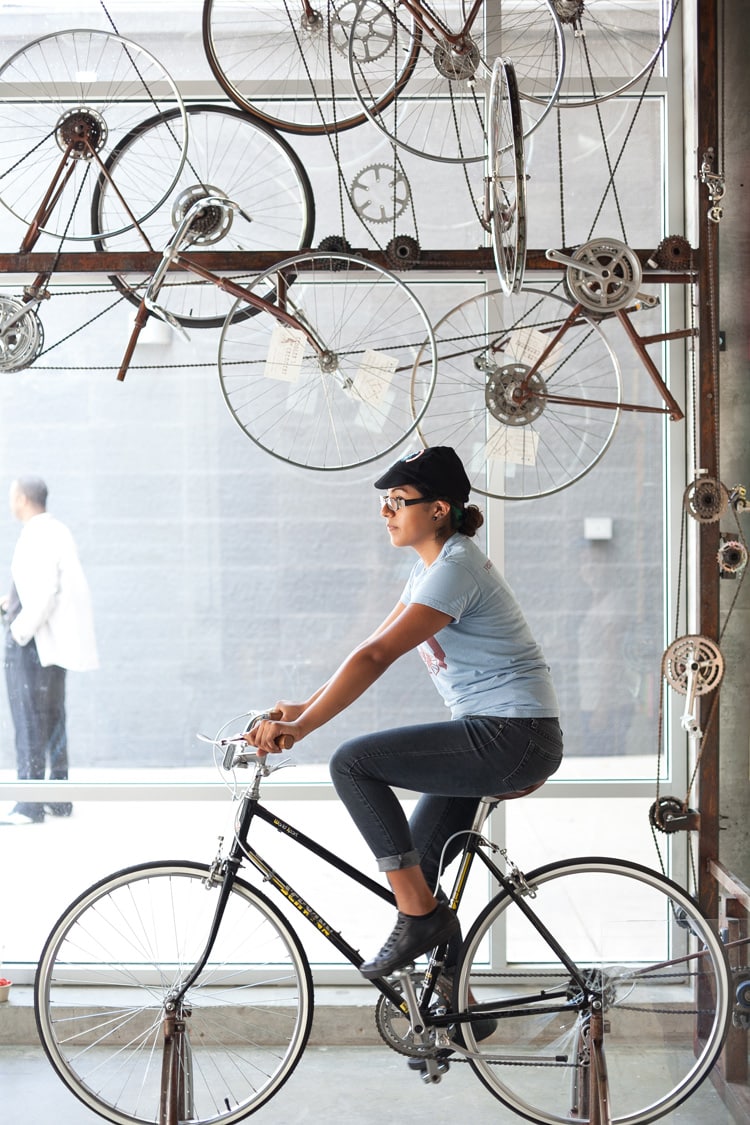 I probably should have hopped on one of the bikes myself to peddle off the creamy calories...but my scoop of peanut butter ice cream was too tasty and I just couldn't be bothered.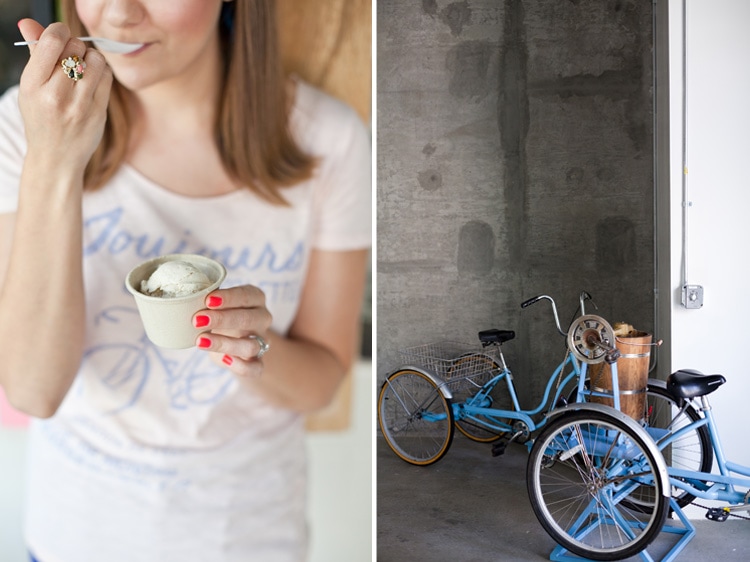 Maybe next time!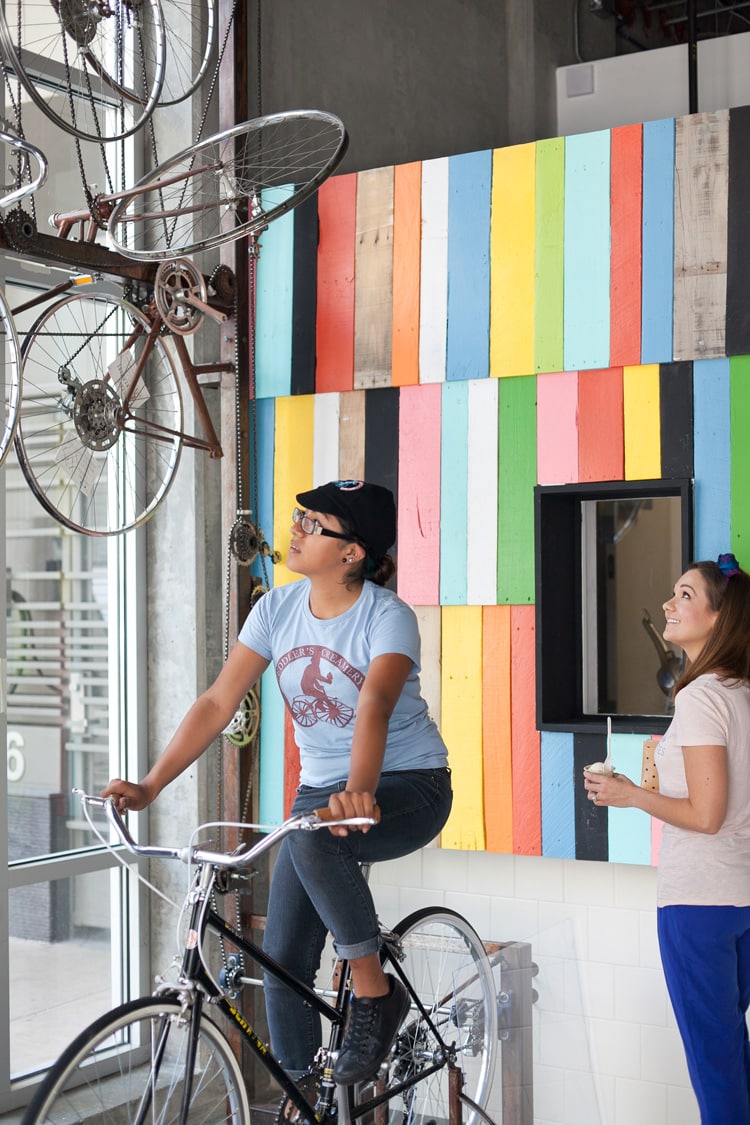 Peddler's Creamery
458 S. Main Street
Downtown, Los Angeles
Photos by Joanne Pio
What I wore:
Pants- Forever 21, similar
T-shirt- J.Crew, old
Hair bow- vintage scarf
Ring- Jewel Mint