I really can't complain about working from home. I stay in my pajamas long after I should and generally enjoy not having to be out the door at an early hour. Everyday I am thankful for a job that allows me this type of flexibility and creativity. Like any job however, working from home has it's downsides.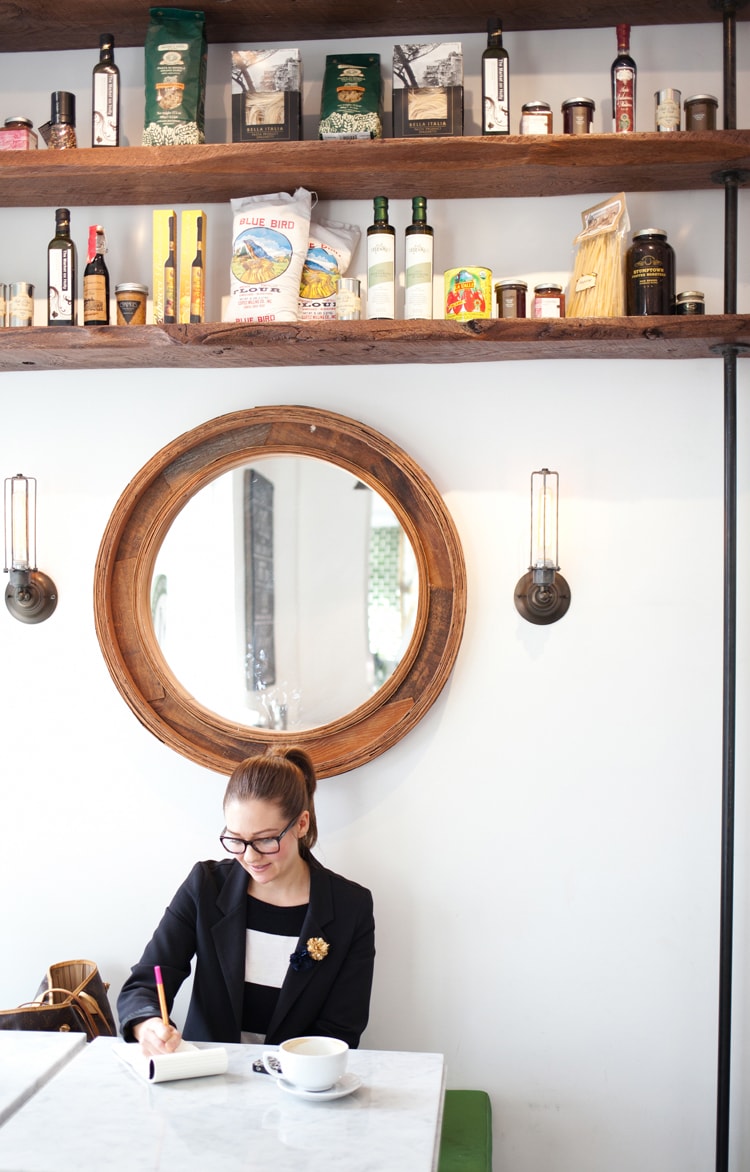 There are the days when working alone for hours on end with only the sound of my typing to keep me company drives me absolutely stir crazy. To combat the feeling that the walls are closing in, I try to spend at least one day a week out of the office. I treat myself to a cup of coffee or lunch at a spot like The Market on Holly. It's a nice change of pace to pack up and work in a different space.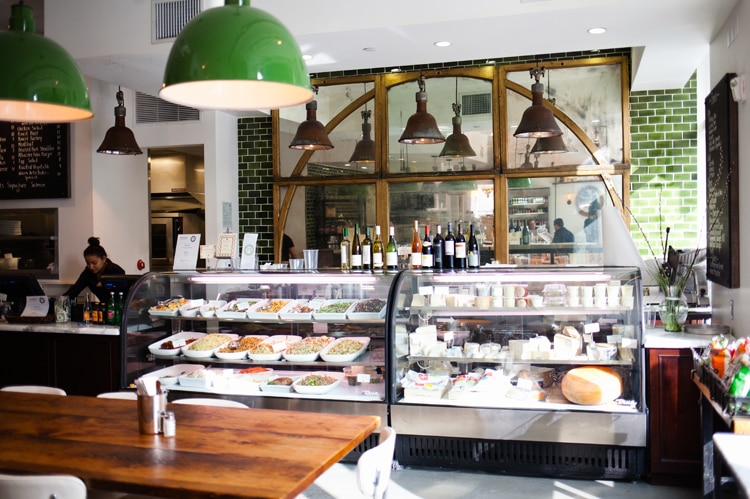 The Market on Holly is the cutest little gourmet food shop and cafe with delicious salads, sandwiches, and pastries to choose from. Plus, I love the emerald-green subway tiles and pendant lights that make this interior really pop. It never hurts to find an inspiring space to work either.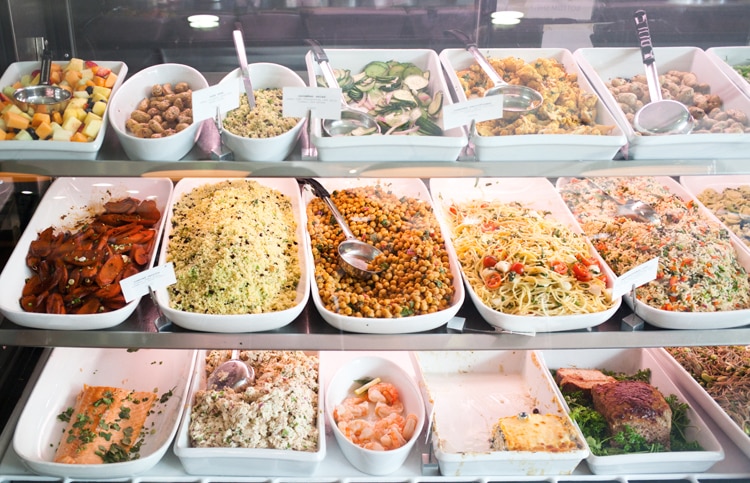 Since so many of my days are spent baking sweets and eating them too, I  love finding places that offers healthy lunch choices like salads, grains and veggies. This market is like a dream come true for me.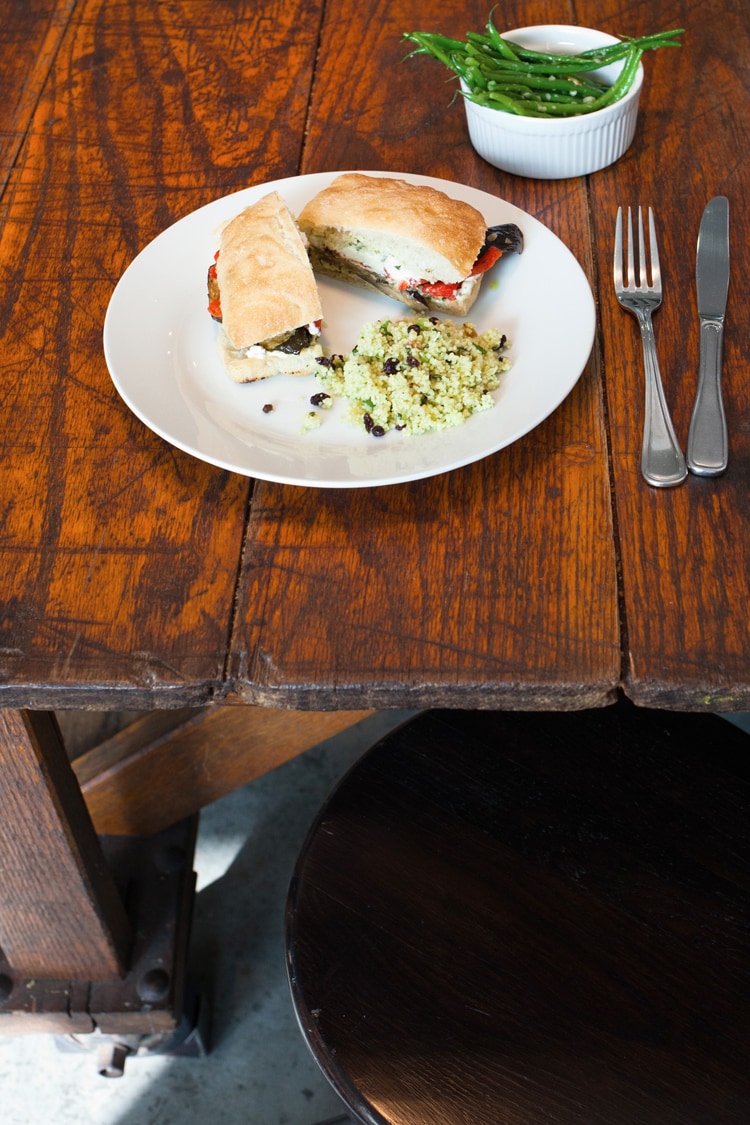 Of course I wouldn't pass up a grilled veggie with goat cheese on ciabatta sandwich either!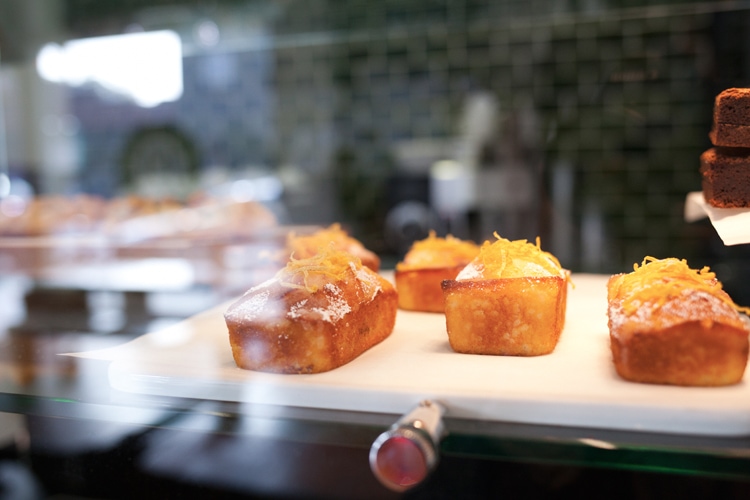 Yes, a change of scenery does a creative mind good and is a fabulous excuse to share some of my favorite places with you. So, do you work from home? How do you combat the stir crazy?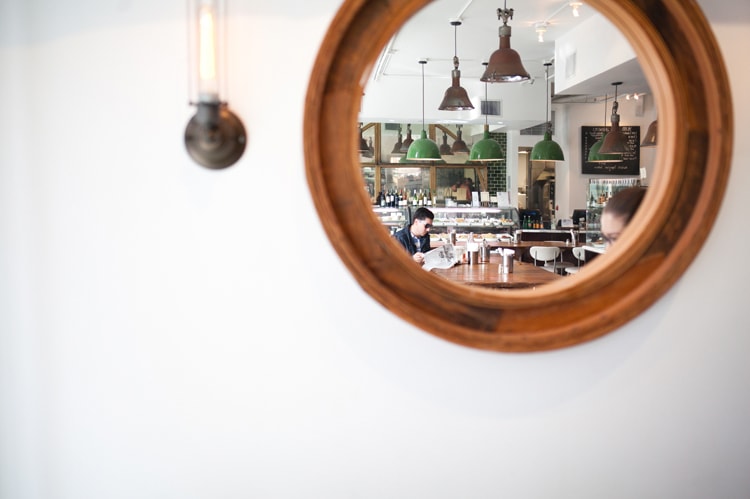 Photos by Joanne Pio for Freutcake
The Market on Holly
57 E. Holly Street
Pasadena, CA 91103
What I'm Wearing
top: J.Crew, similar here
blazer: Silence & Noise Boyfriend Blazer
Ban.do mini pom pom flowers
jeans: J.Crew, Toothpick in classic rinse