It's almost Valentine's Day which means this week, a few (or maybe all) of the twin's sandwiches were shaped like hearts. Because all toddler food is more fun when cookie cutters are involved, am I right? Here's what the twins ate this week...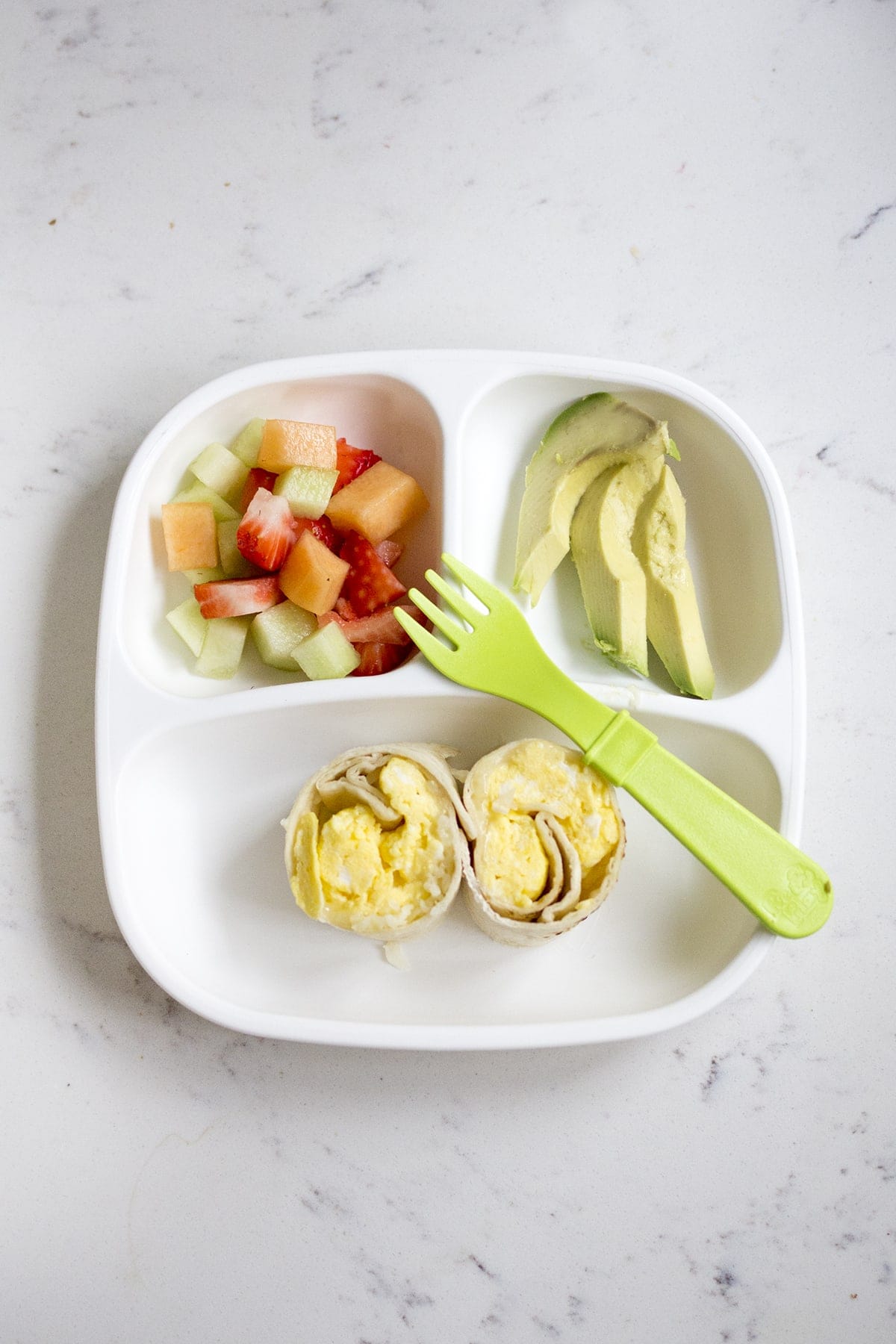 Breakfast: Cheesy scrambled egg breakfast burritos, mixed fruit salad and sliced avocado.
Notes: The babies love scrambled eggs but get a little tired of them from time to time. So, I rolled them up in a tortilla, cut little bite sized rounds and, bam! Baby-breakfast burritos. Way to mix things up Mama!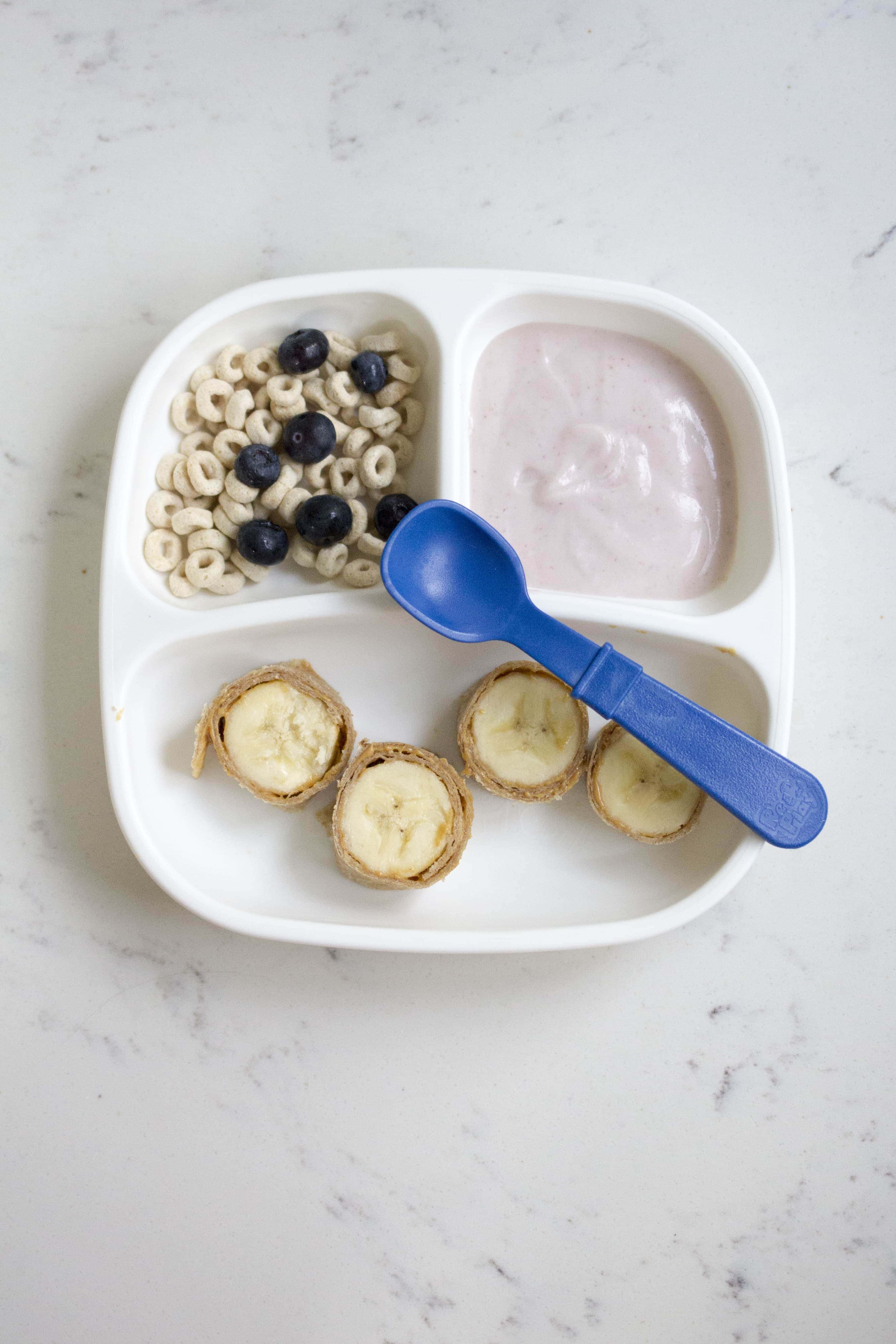 Breakfast: Banana and peanut butter roll-ups, organic mixed-berry yogurt and toasted O's with blueberries.
Notes: To make the roll-ups, spread peanut butter on a whole wheat tortilla, straighten out a banana and roll it up inside of the tortilla as tightly as possible. Slice into bite-sized pieces.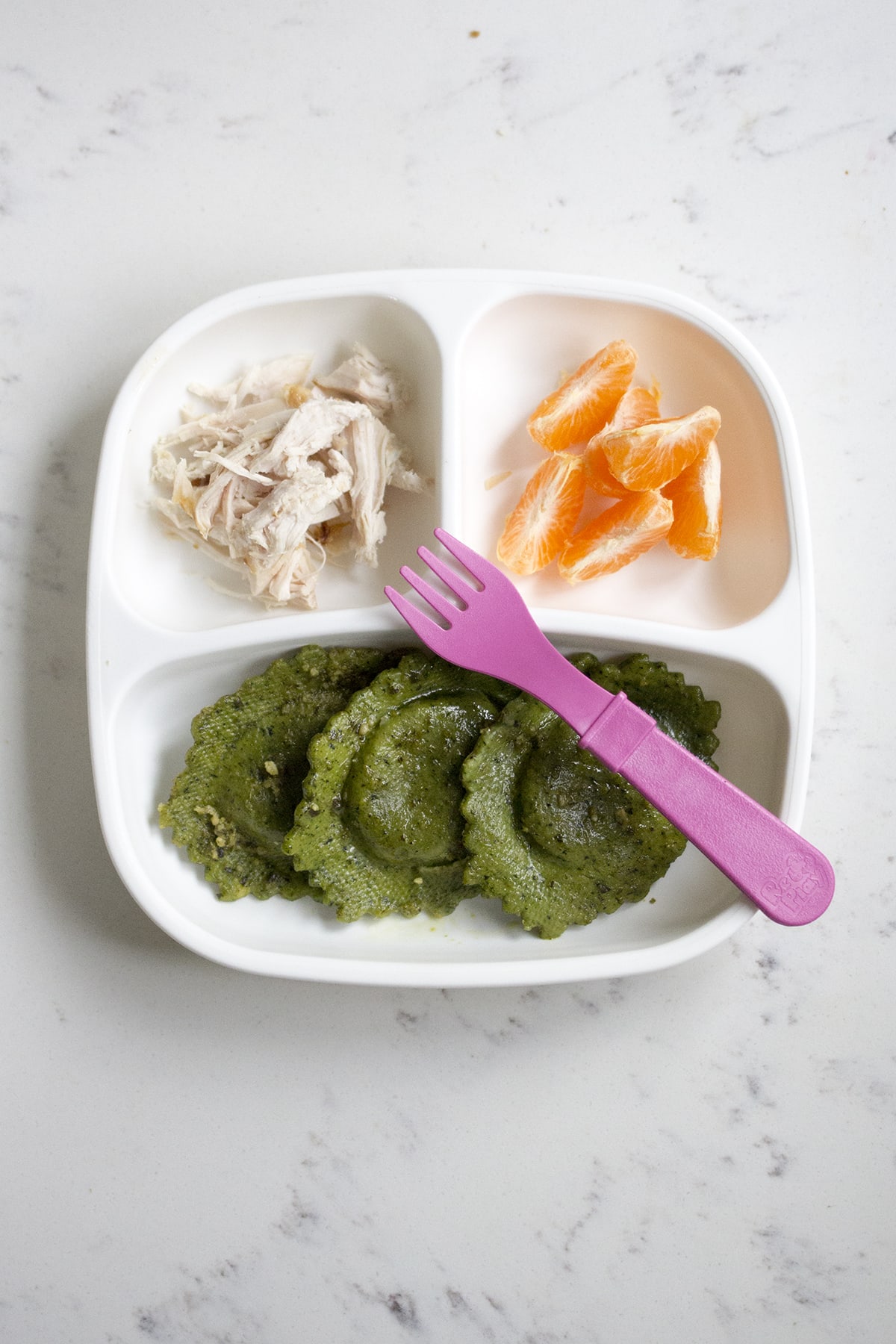 Lunch: Spinach ricotta ravioli with pesto, shredded chicken, and clementines.
Notes: Leftover ravioli from the previous night's dinner makes an easy lunch! I added shredded chicken (also leftover) on the side and fruit.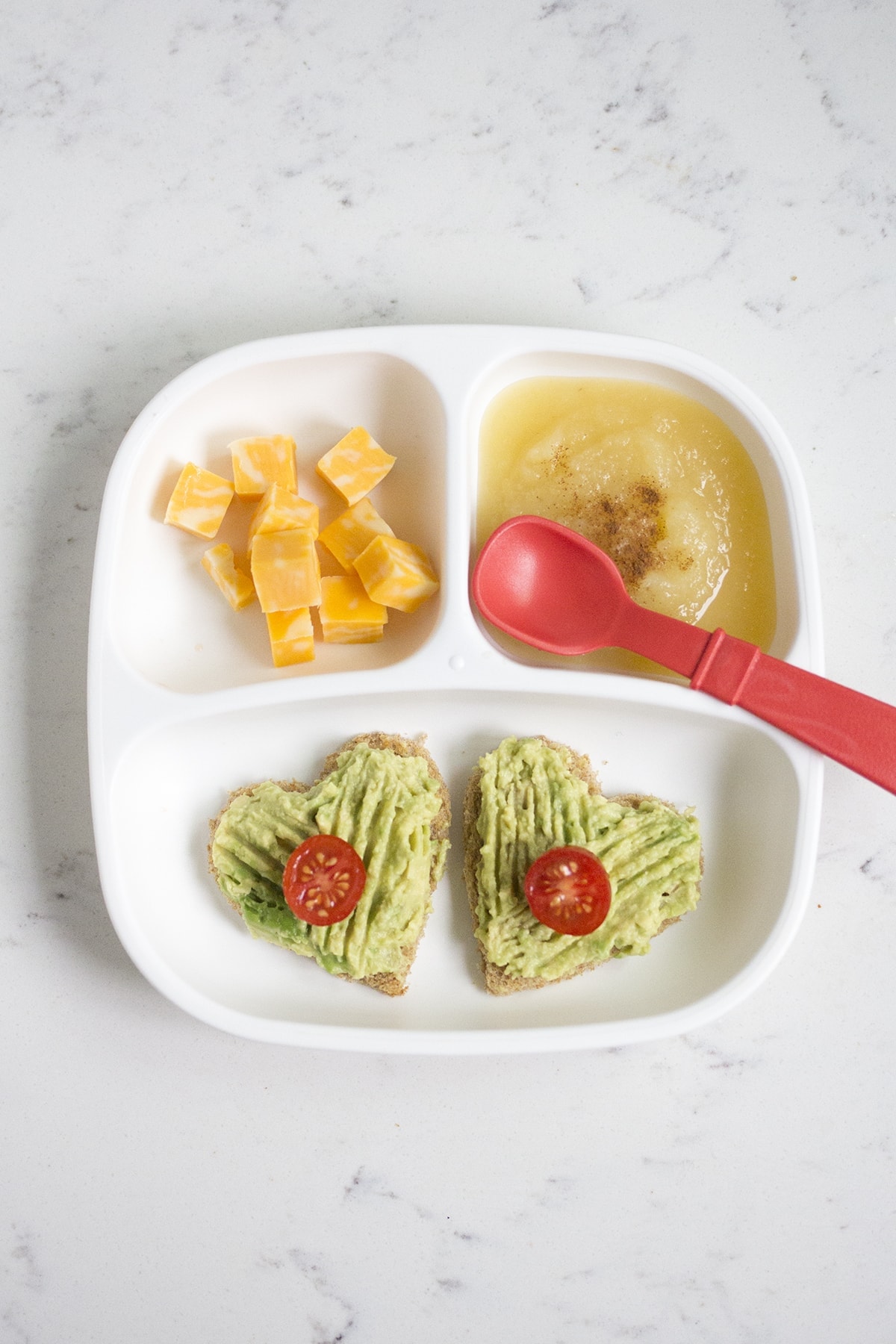 Lunch: Avocado toast hearts with cherry tomatoes, organic Colby Jack cheese cubes, and applesauce with cinnamon.
Notes: I added a squeeze of lemon to the avocado instead of salt to give the avocado some flavor. Yum!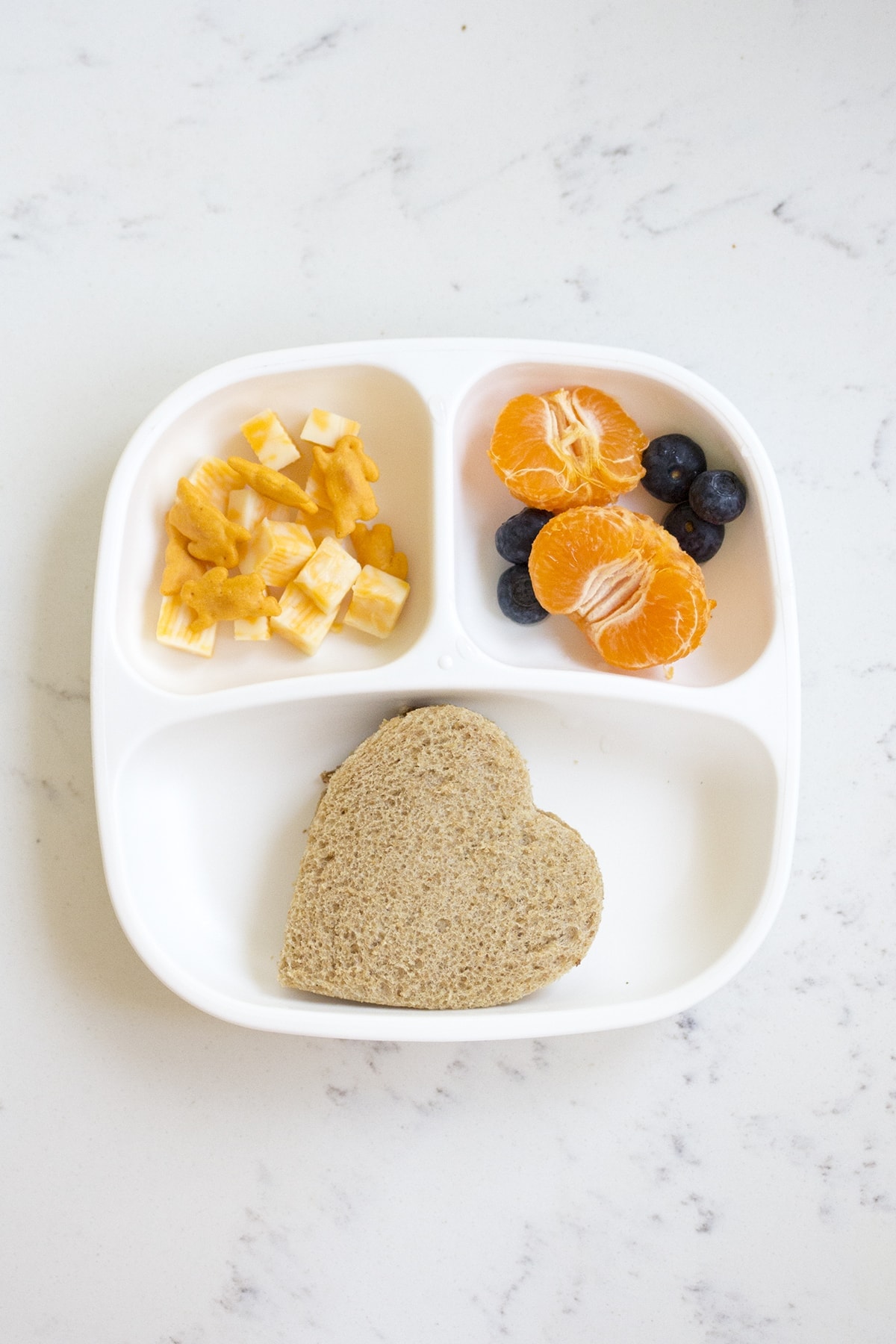 Lunch: Peanut butter and jelly heart sandwiches on whole wheat bread. Organic cheese and cheddar bunnies. Blueberries and clementines.
Notes: Who doesn't love peanut butter and jelly? When all else fails, pb&j is a home run served with milk.
So, what did your little ones eat this week? Leave me a comment in the section below with your favorite toddler meal ideas.
Save
Save
Save
Save
Save
Save
Save
Save