Happy, happy Friday my friends and readers! Thank you for once again being here on this toddler-feeding journey with me. This week was a challenging one food-wise. Jackson has been increasingly difficult (but still easy in comparison) to feed. He is mostly so eager to play and get out of his highchair that I end up chasing him around the house trying to shove bites of his meal into his mouth, ugh. One tip that's helped a little is allowing him to stand and eat with his plate on the food rest of his highchair. Of course now Millie wants in on the action and it turns into a big old mess all over the kitchen floor but hey, they are eating so in my book I'm still winning. Here's a look at What I Fed The Twins This Week...
Breakfast: Chia pudding, sliced banana and raspberries.
Notes: The twins love chia pudding and it's super healthy! I mix chia seeds with whole organic milk, smashed banana, almond butter, cinnamon and vanilla and let it sit overnight to thicken. Messy but delicious. I'm sharing the ACTUAL recipe next week so check back! As for the raspberries...not a hit.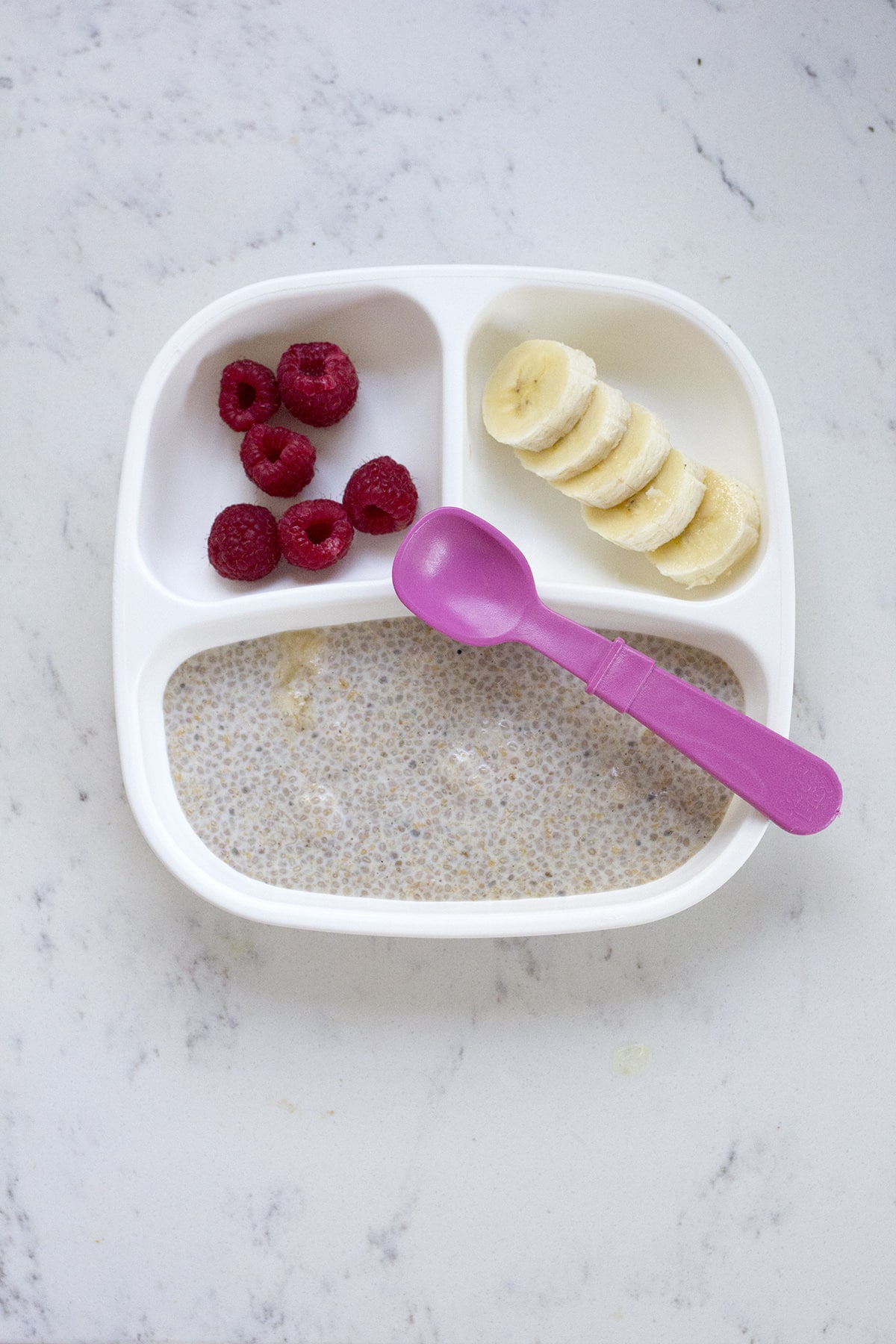 Snack: Apples with almond butter for dipping, Annie's Organic Cheddar Squares, organic colby jack cheese cubes.
Notes: I find that softer varieties of apples such as Red Delicious or McIntosh work best for my twins. Also, I still peel them due to lack of molars. As for almond butter, Justin's packets are also an amazing snack!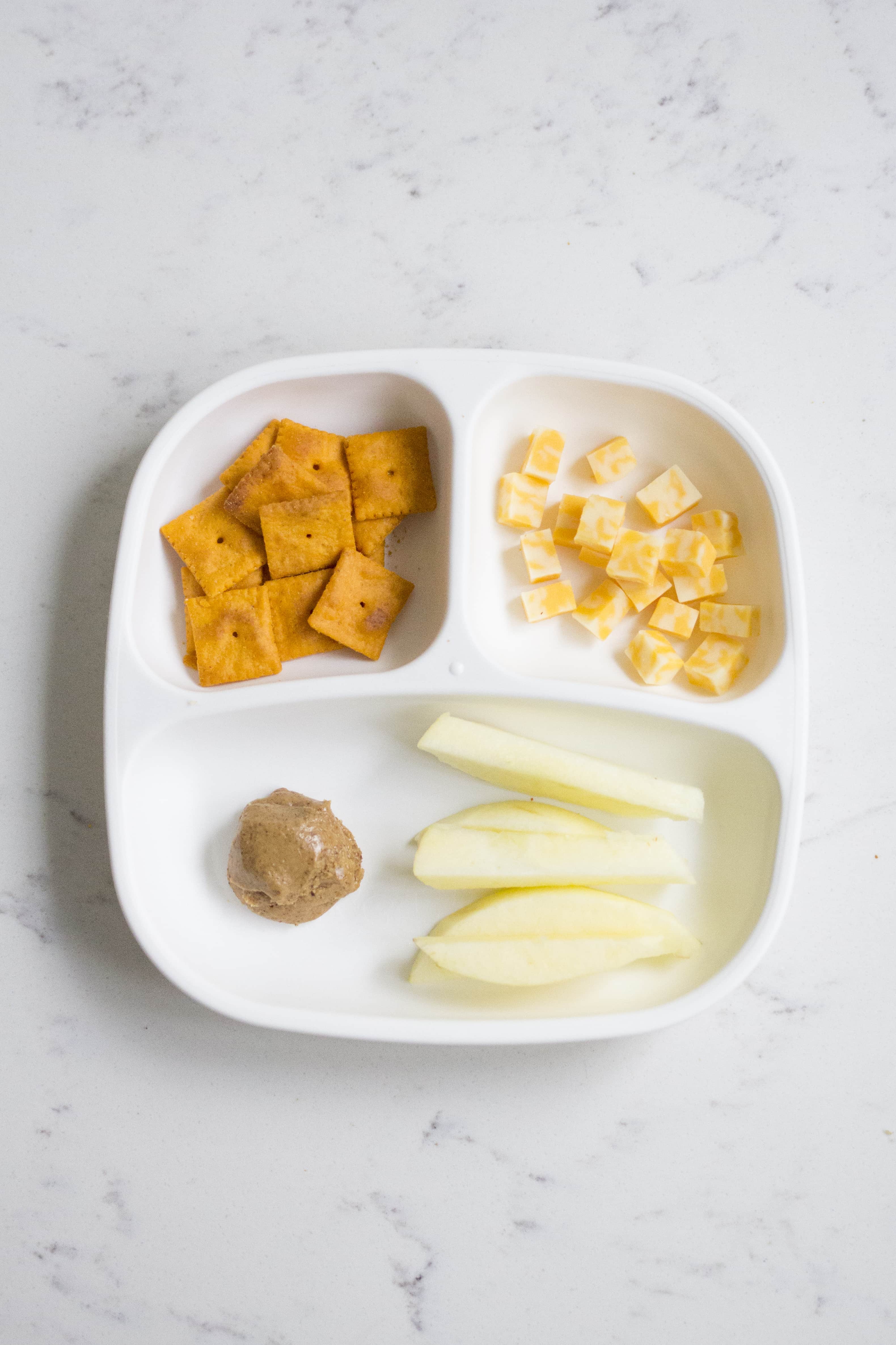 Dinner: Shredded beef quesadillas, black beans with avocado and strawberries.
Notes: I try very hard to feed the twins exactly what Jason and I are eating and usually it works. However, this night I made us shredded beef tacos. Millie is not a huge meat lover so I "hid" the shredded taco meat inside of quesadillas. They gobbled them up. I'll be sharing my Crockpot Shredded Beef Taco recipe on Monday!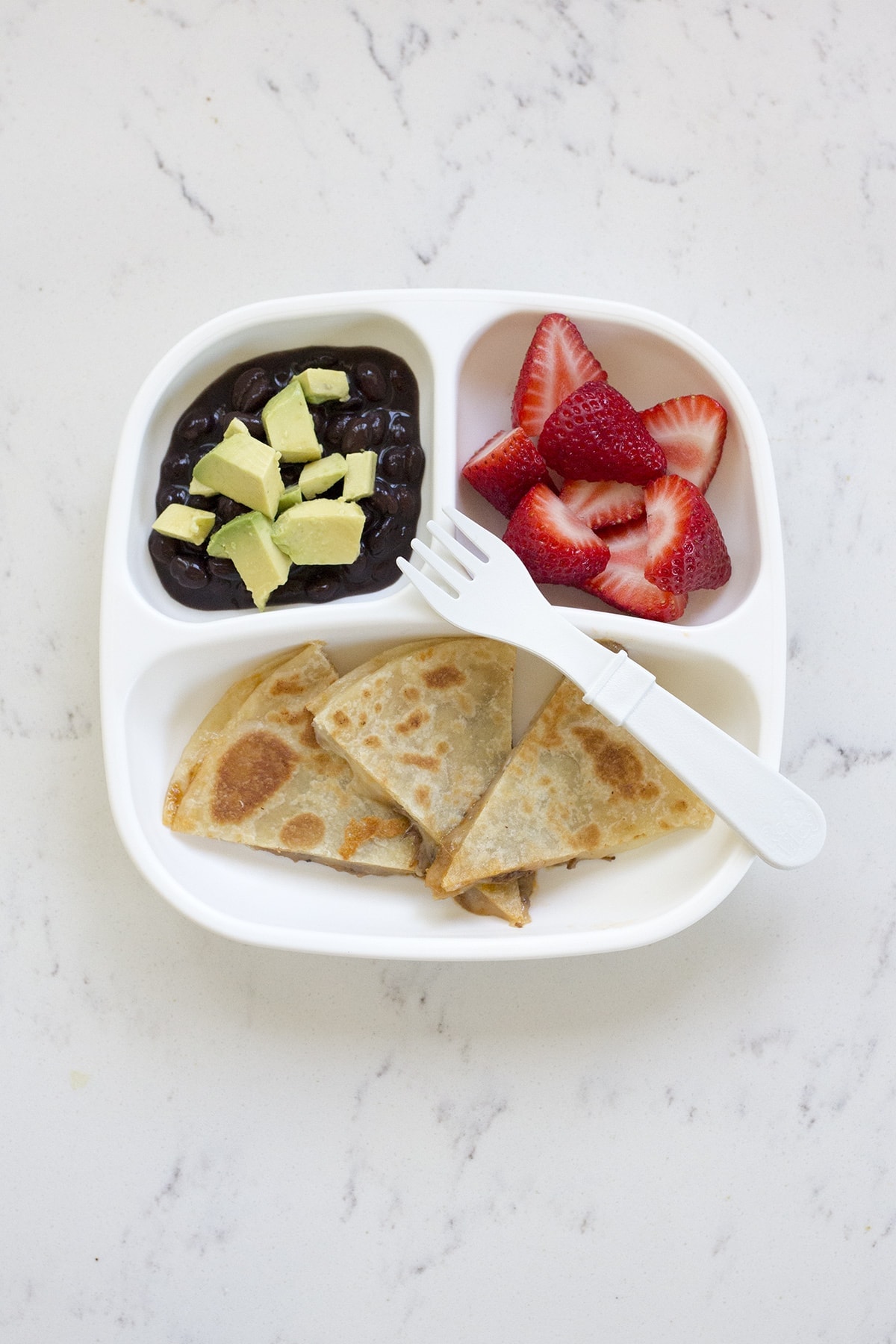 Lunch: Tomato Basil Soup, grilled cheese stars and Annie's Organic Cheddar Squares.
Notes: The perfect rainy day lunch! Bibs definitely required.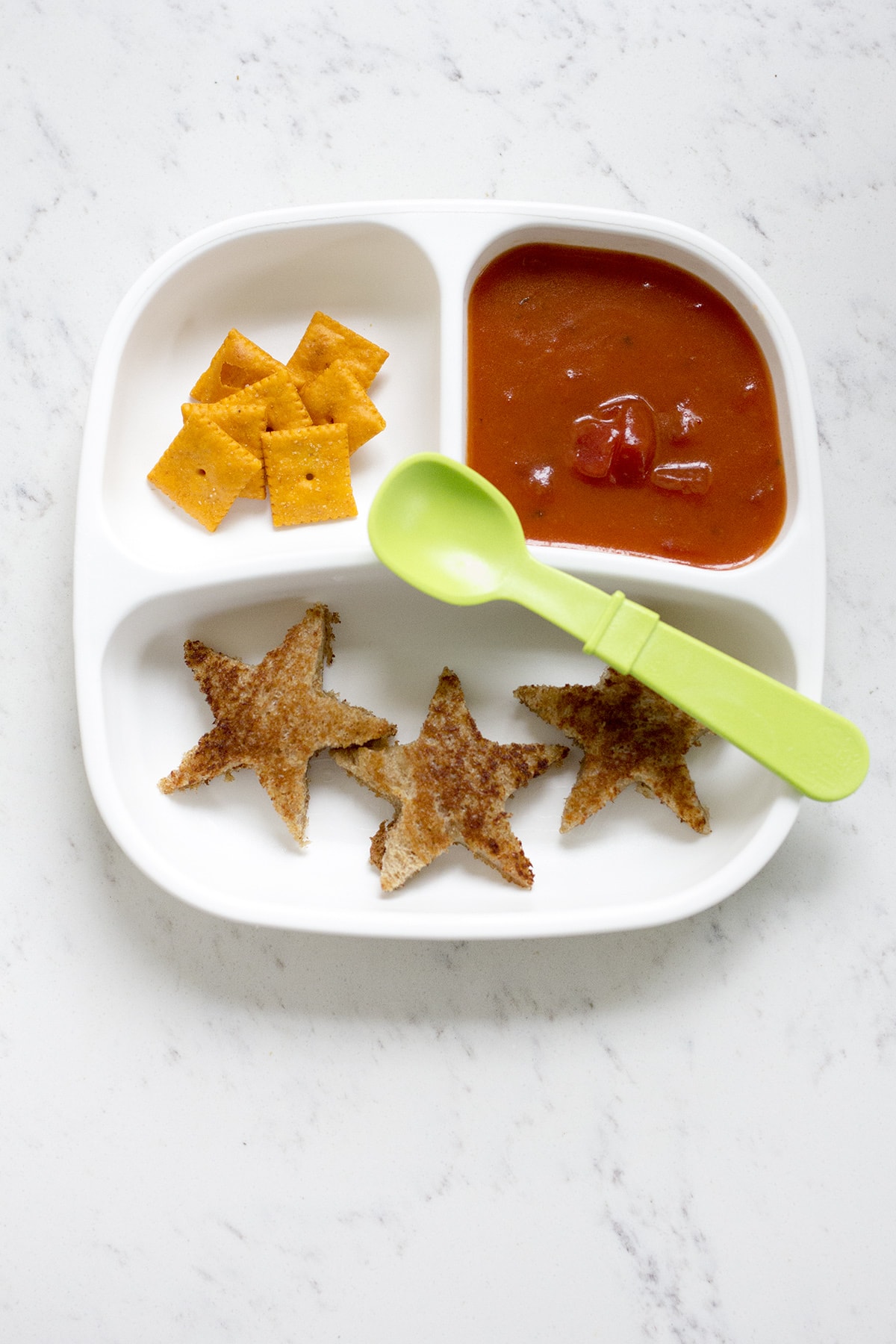 Dinner: Homemade Minestrone Soup, snap peas and hummus for dipping.
Notes: This meal was the hit of the week and we ate it twice! It's hilarious how much the twins love soup. Jackson is obsessed with slurping it up and I let him...because he's eating. We can work on table manners later. Recipe coming soon!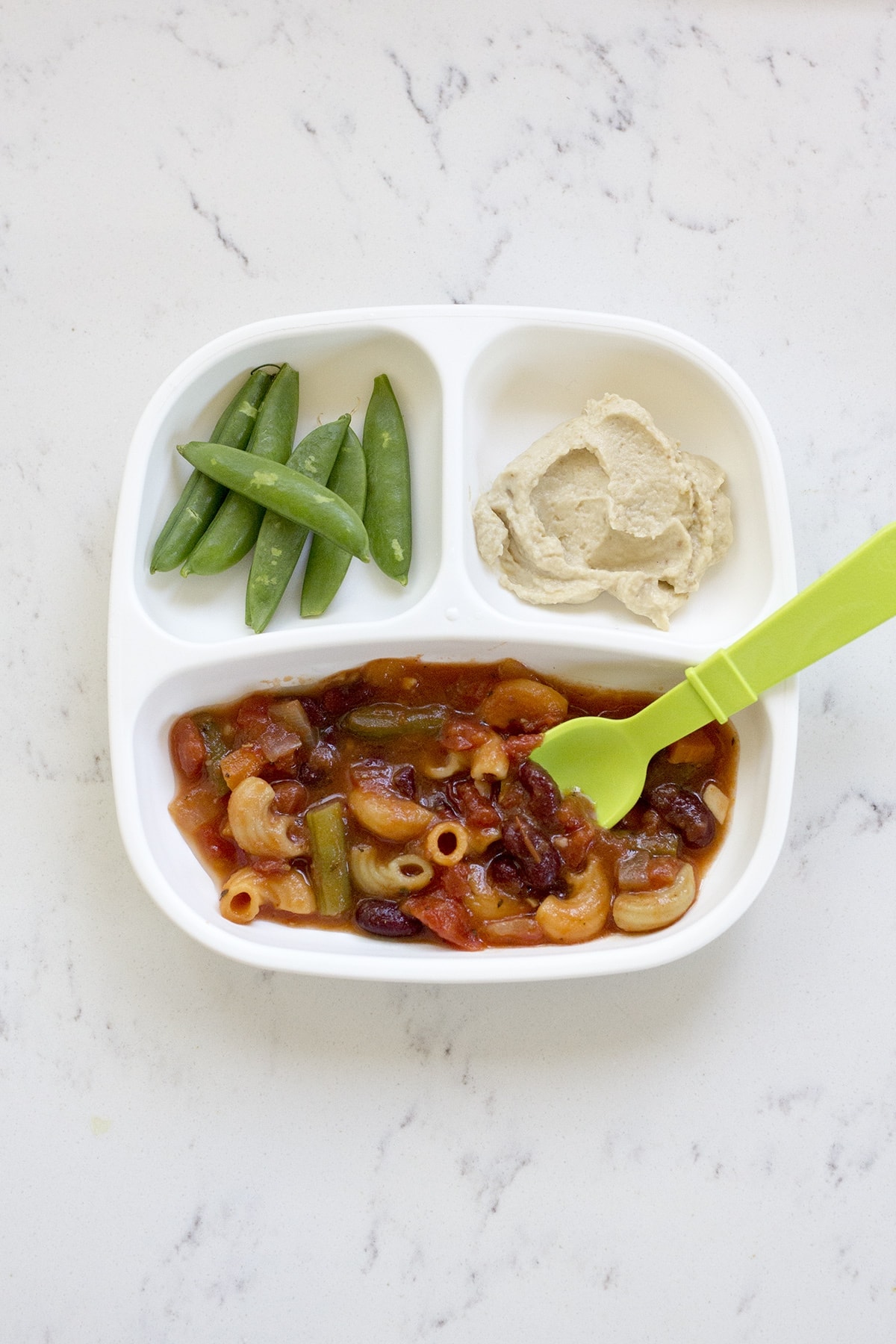 So, what did your little ones eat this week? Any suggestions for meals I should try? Leave me a comment in the section below!
Save