Happy Friday friends! It's another work week complete and I have a confession to make. I've been so busy with work that I have been far from present with my twins. When I'm not working, I'm thinking about the work I need to do and when I am working I'm feeling guilty for not being with them. Does this sound familiar? I've even found myself distracted at meal-time which is usually family time. But I've accomplished some big things (work-wise) this week and managed to keep my children well fed and generally entertained so I'm giving myself a little bit of credit. But enough about that, let's talk about what I fed the twins this week!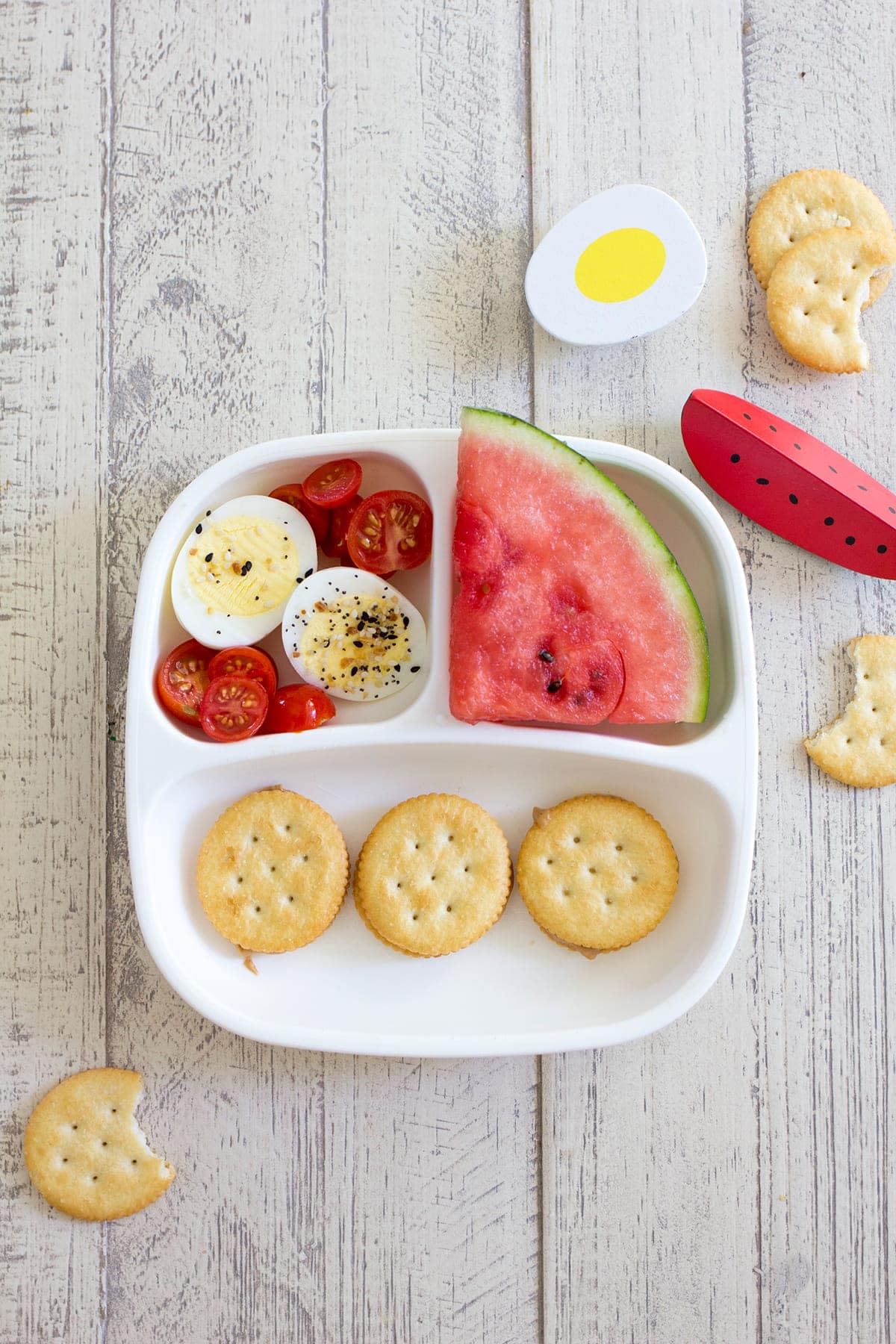 Lunch: Peanut butter cracker sandwiches, watermelon, cherry tomatoes, hard boiled eggs with Everything But the Bagel Seasoning.
Notes: Some days just call for an EASY lunch. It doesn't get much more simple and kid friendly than peanut butter sandwiched between two buttery crackers, am I right? For some good protein, hard boiled eggs are great and if you haven't tried them with your toddlers, you should. Take a short cut and buy the bag of pre-cooked hard boiled eggs from Trader Joe's! You can find them in the egg section.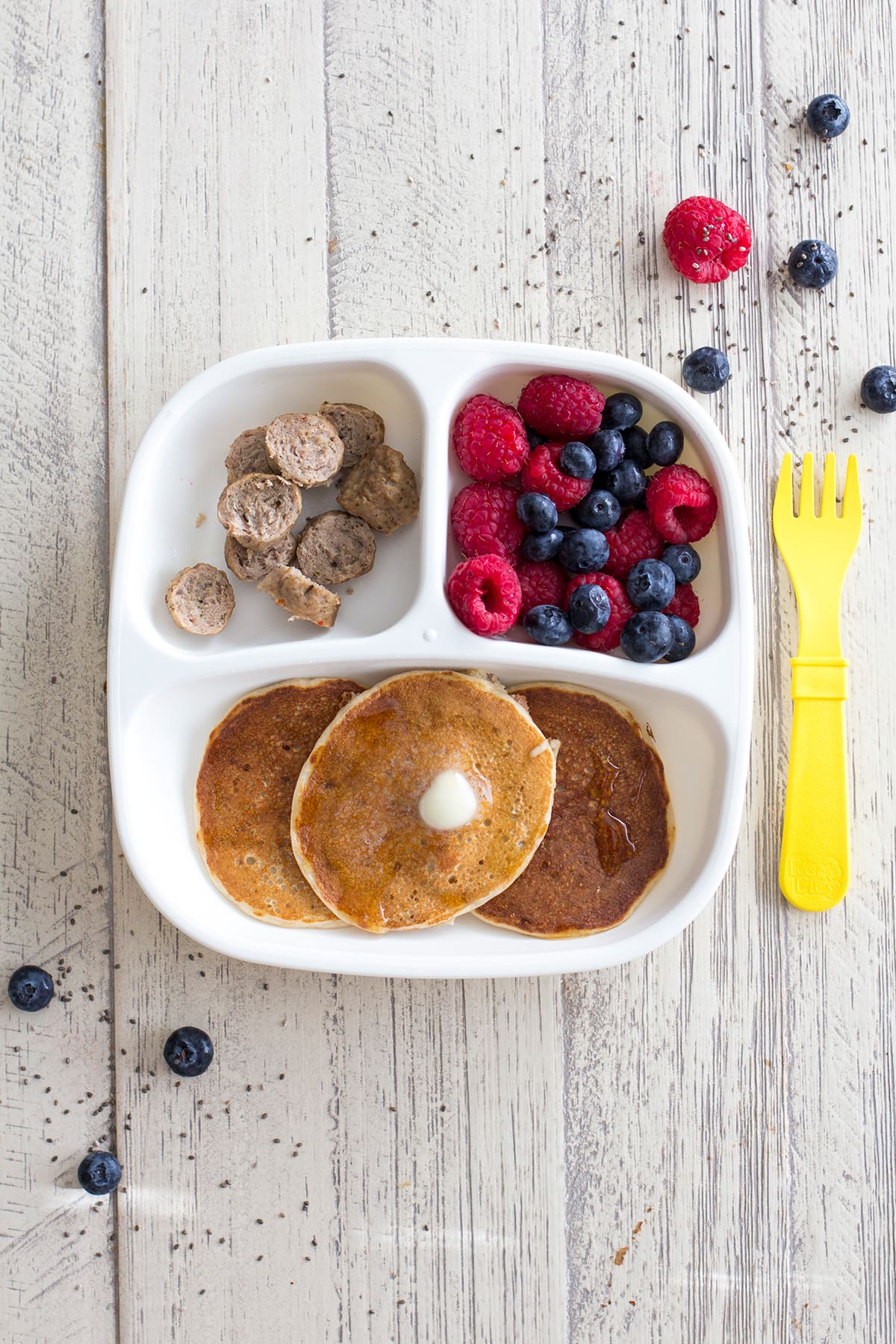 Breakfast: Chia yogurt pancakes with butter and real maple syrup, mixed berries and turkey breakfast sausage.
Notes: Chia Yogurt pancakes are easy to make and packed with good protein and omega-3s. If you are short on time, mix full fat vanilla yogurt and chia seeds into your favorite pancake mix. Or if you have a few more minutes, try my recipe for Homemade Lemon Chia Yogurt Pancakes. They are incredible!!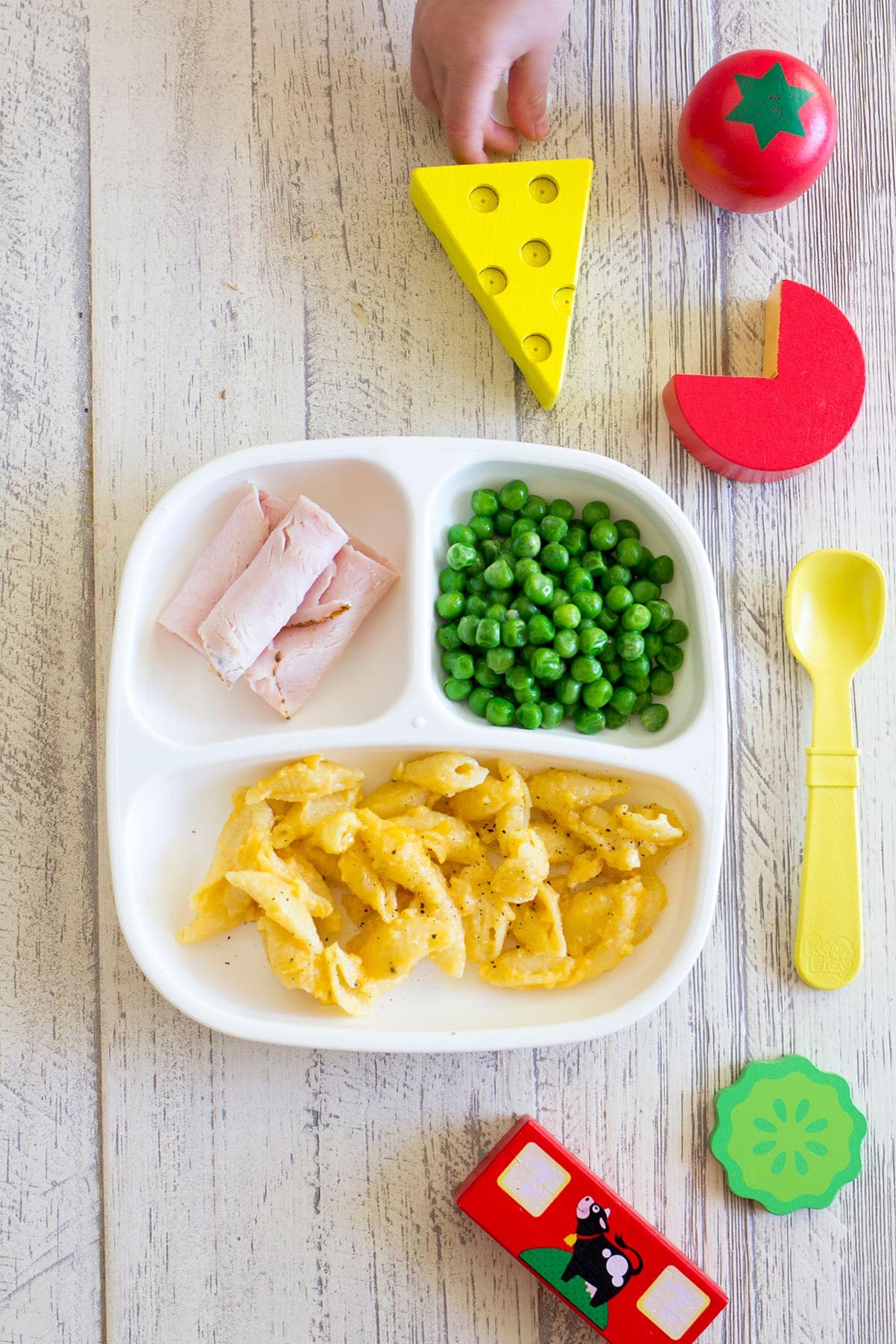 Lunch or Dinner: Creamy Stovetop Mac and Cheese, buttered peas and turkey roll-ups.
Notes: This meal is nothing fancy, but a home-run with my twins every time! You can find my quick stovetop macaroni and cheese recipe here.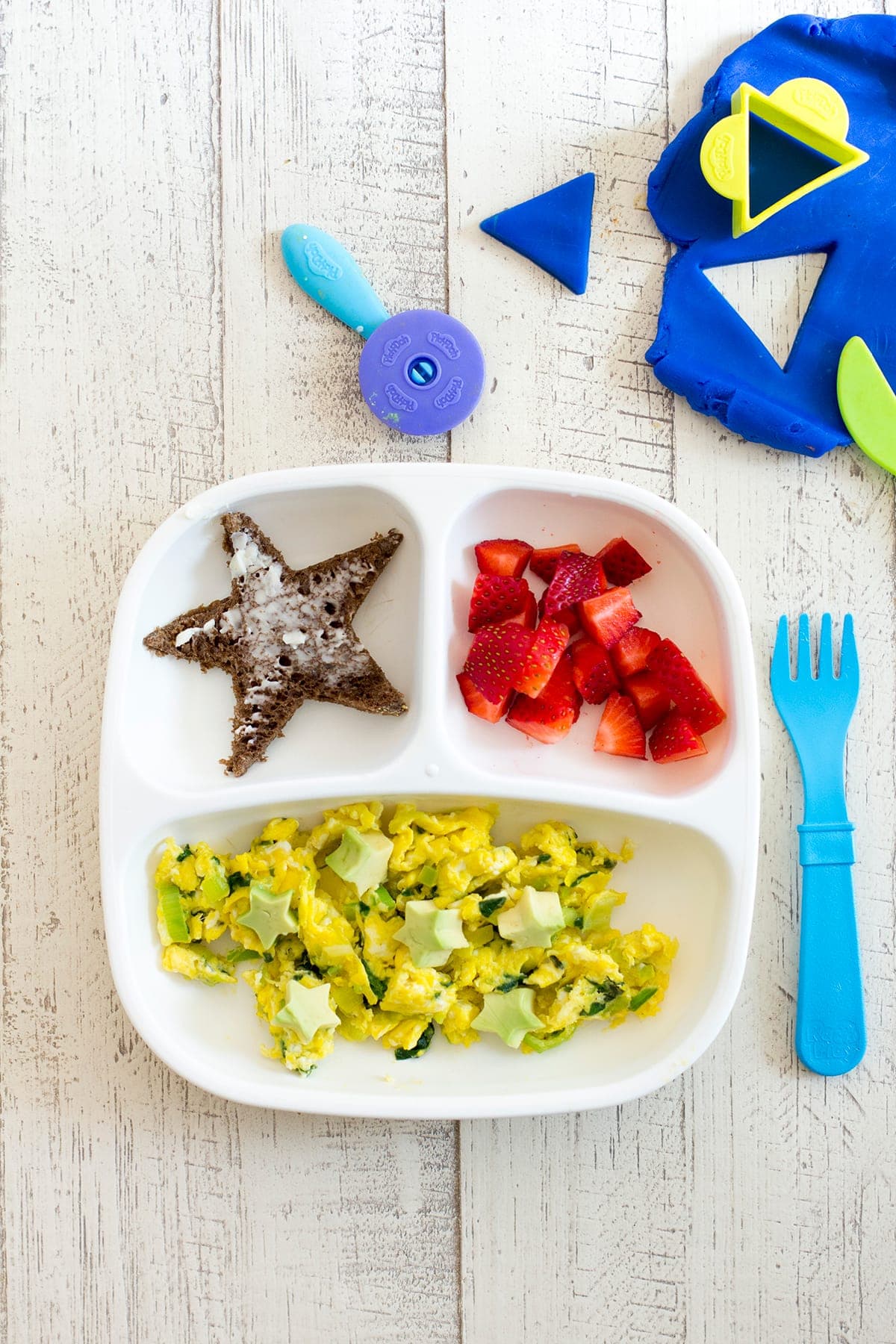 Breakfast: Green scrambled eggs with avocado stars, buttered pumpernickel toast and strawberries.
Notes: The twins go back and forth on how they feel about scrambled eggs. Currently they are loving them so I'm pushing the limits and adding in a few veggies while they are on the "popular list." To start, chop up your child's favorite veggies (nice and small) and sauté in a pan with a little butter. When the veggies are soft add in your beaten eggs and scramble. Top with cheese or avocado or both!
I hope you find these toddler meals inspiring! If you have made any of my toddler meals or something inspired by them, please share on social #freutcake so that I can see. And as always, leave a comment here letting me know what your children are currently loving, I always need inspiration.