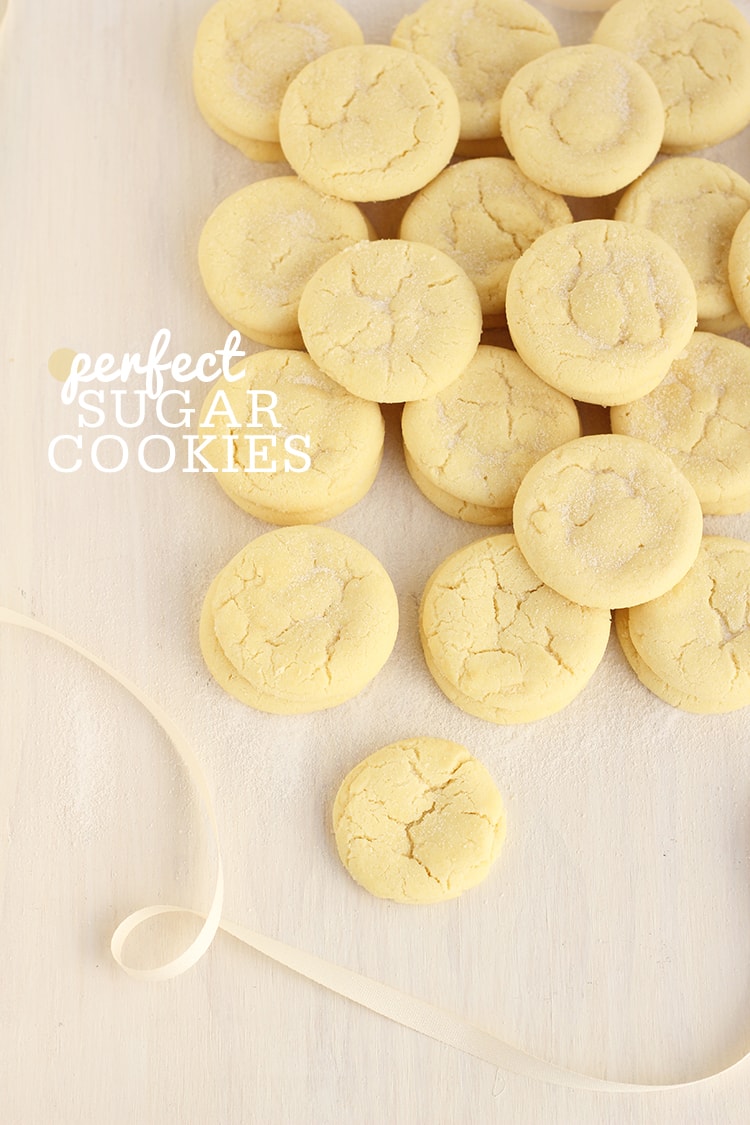 Is there anything more lovely than a plate piled high with sugar cookies? Cream-white pillows with a chewy center and slightly crisp outside...this is the stuff that dreams are made of. Sugar plum fairy, Christmas cookie dreams! AND because it simply wouldn't be the holidays without out a batch of perfect sugar cookies, I felt it was necessary to include them in this years cookie guide.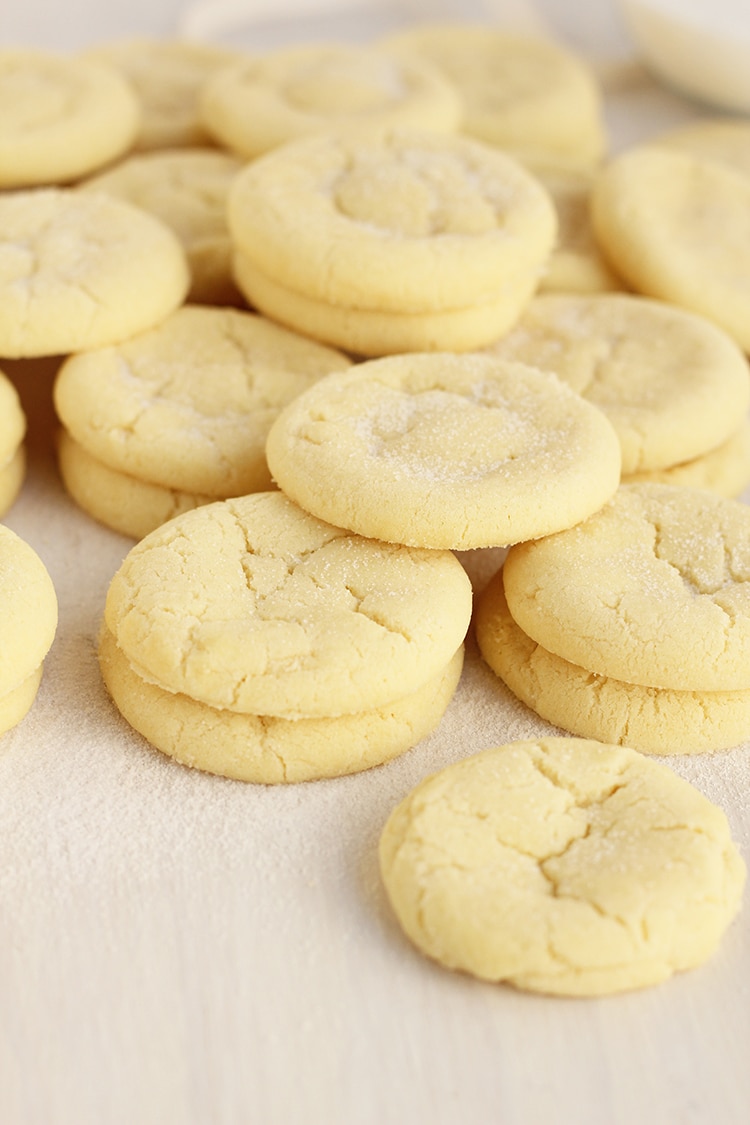 Last year I hosted a Christmas Caroling party for a group of our friends and family and enticed them to come caroling with the promise of lots of cookies, hot apple cider and boozy Peppermint Bark hot chocolate! My plan totally worked. You can always count on cookies and boozy hot cocoa to get your friends out of the house on a cold winter's night.
While the caroling itself was a hilariously terrible...most of our group (including me) couldn't hold a tune, the refreshments were definitely a success. I made a variety of Christmas cookies to snack on and these sugar cookies were gone in a flash!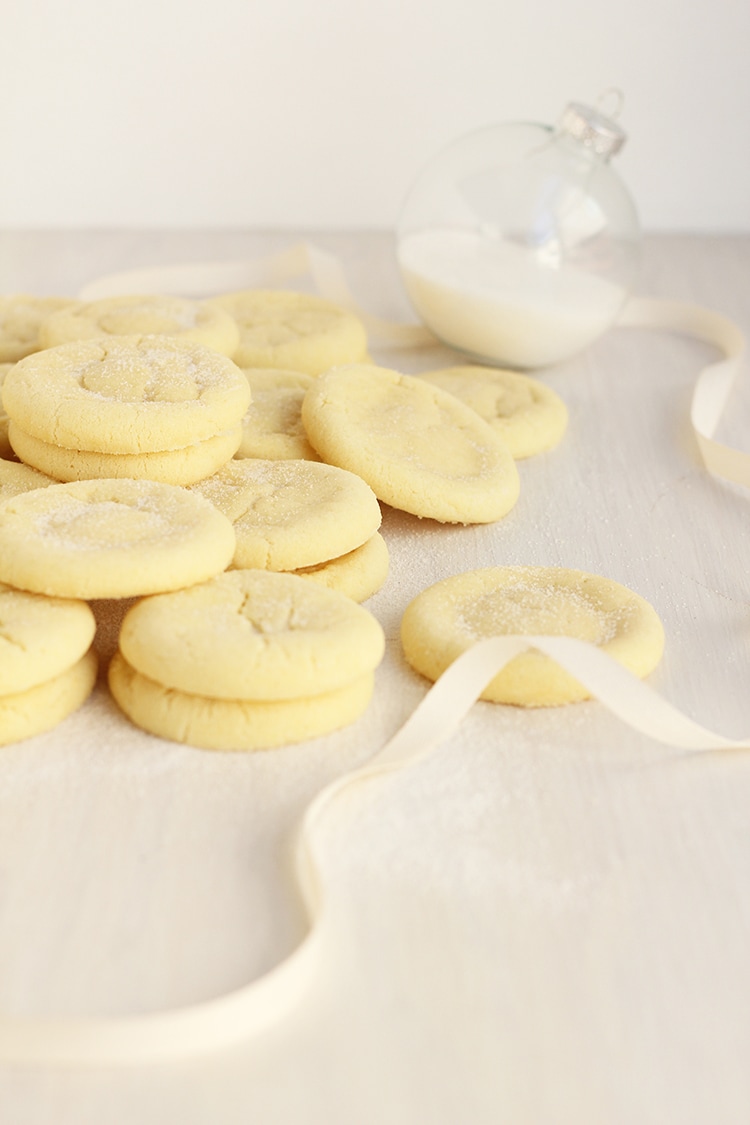 So, what's the trick to make these sugar cookies perfect? Room temperature butter and shortening! While most cookie recipes call for room temperature butter, I have to admit, sometimes I fudge it a bit. I am definitely guilty of using cold butter and whipping it up for a few extra minutes in order to speed along the cookie making process. (Am I the only one?) These sugar cookies however, NEED room temperature butter to achieve that perfect fluffy dough and chewy quality.
Now, go set out your butter and shortening, make a batch of boozy hot cocoa, and get ready to be filled with Christmas spirit! You might just have the urge to go caroling.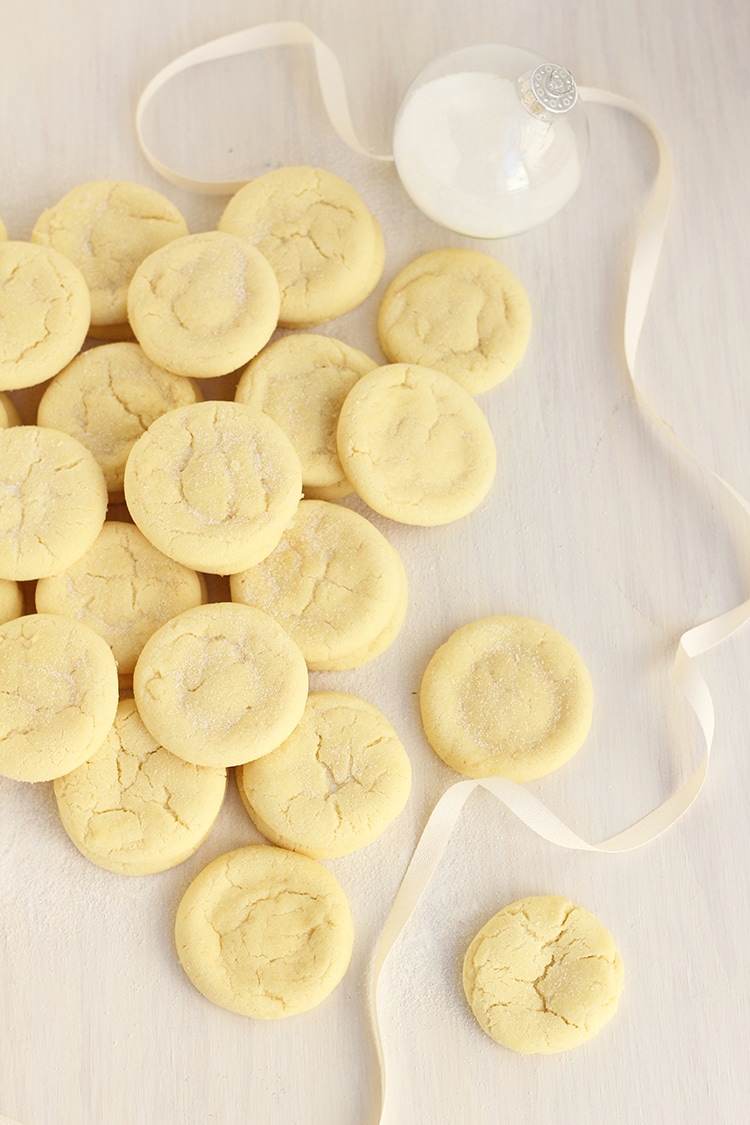 photos by Leah Bergman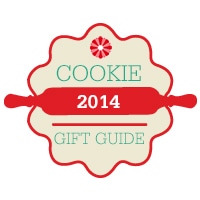 [yumprint-recipe id='49']