This time of year, when citrus is bursting with flavor, one of my favorite simple salads is made entirely of citrus. Simple Citrus Salad....say that five times fast! Sweet cara-cara oranges from the farmers market, tangy pink grapefruit and juicy blood oranges simply sliced and dressed with a drizzle of honey, a julienne of mint and a sprinkling of sea salt. It's as beautiful to look at as it is to taste!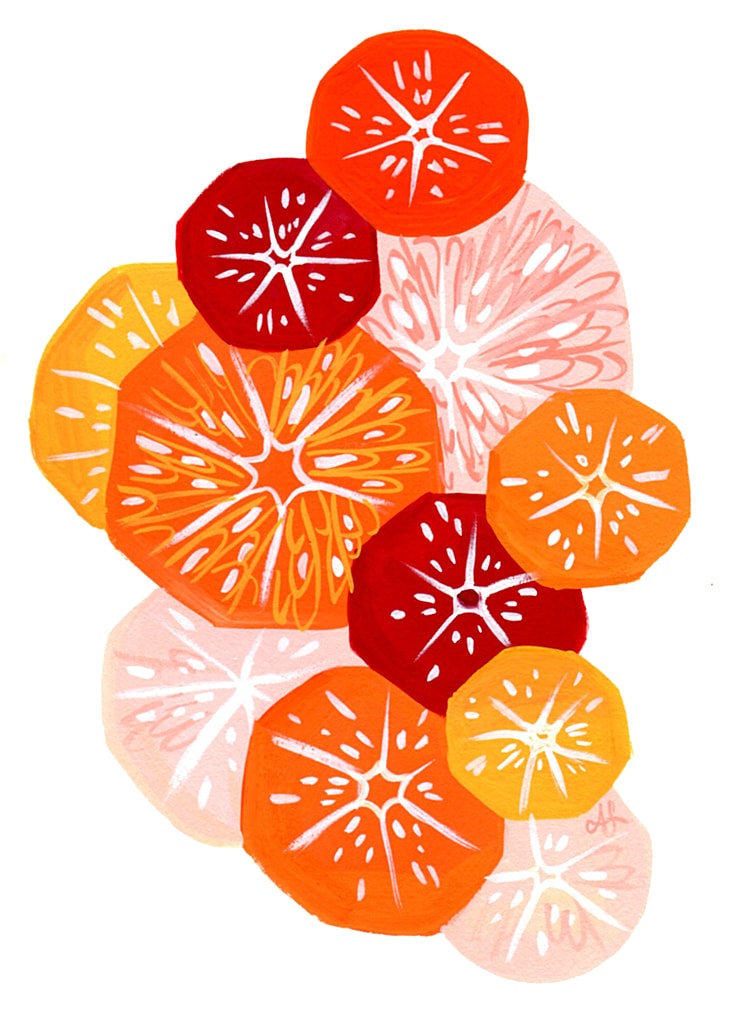 Illustration by Ann Shen for Freutcake // Print available for purchase on Etsy

Simple Citrus Salad
1 pink grapefruit - peeled and sliced
1 cara cara orange
1 blood orange
2  teaspoons  honey
4  small sprigs fresh mint julienned
2 Tablespoons olive oil
sprinkle of sea salt
Directions:
1. Peel and thinly slice all citrus arranging on a platter.
2. Drizzle honey and olive oil over citrus.
3. Top with julienned mint and sprinkle with sea salt to taste.