National food holidays make you do crazy things, like developing a sudden Sunday afternoon craving for s'mores so badly that you whip up a batch of S'mores Rice Krispies Treats. No camp fire needed, just a few ingredients, melted and mixed and you're biting into gooey marshmallow, chocolate and graham cracker in no time flat. Ya, food holidays are dangerous like that.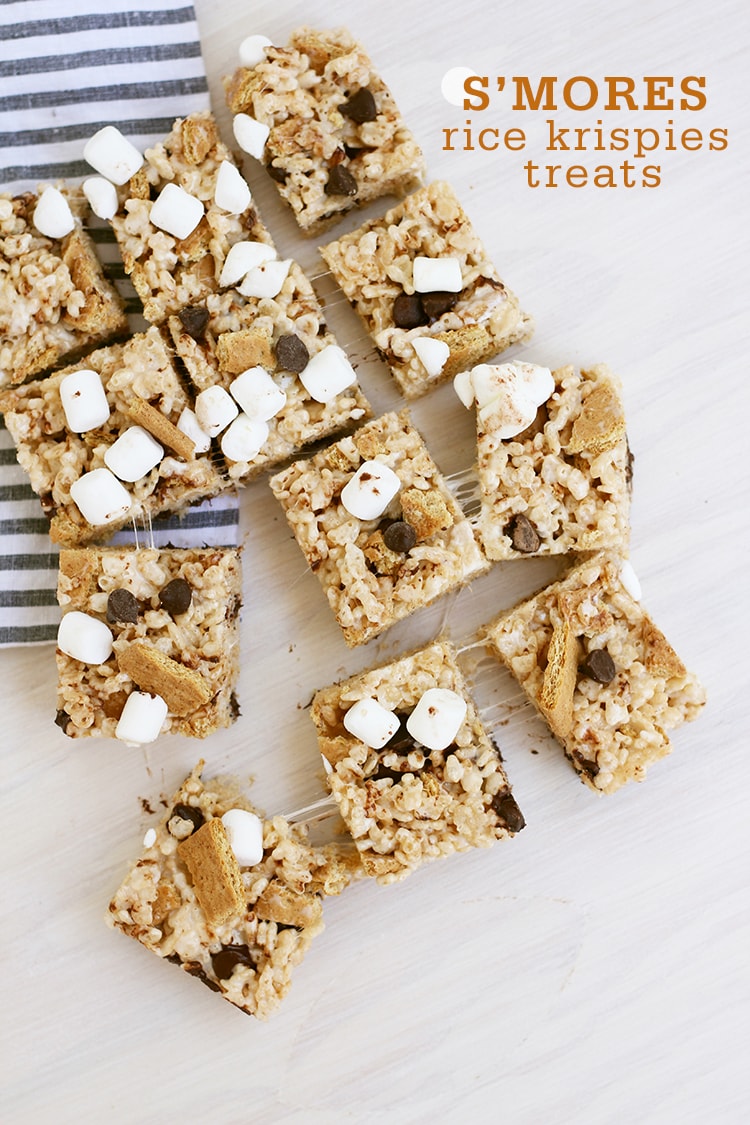 But let's face it, during the summer months, a national holiday is hardly necessary to celebrate with s'mores. They're just as much a part of our all-American summer food culture as cherry pie and the good old fashioned hamburger. Remind me to make hamburgers soon!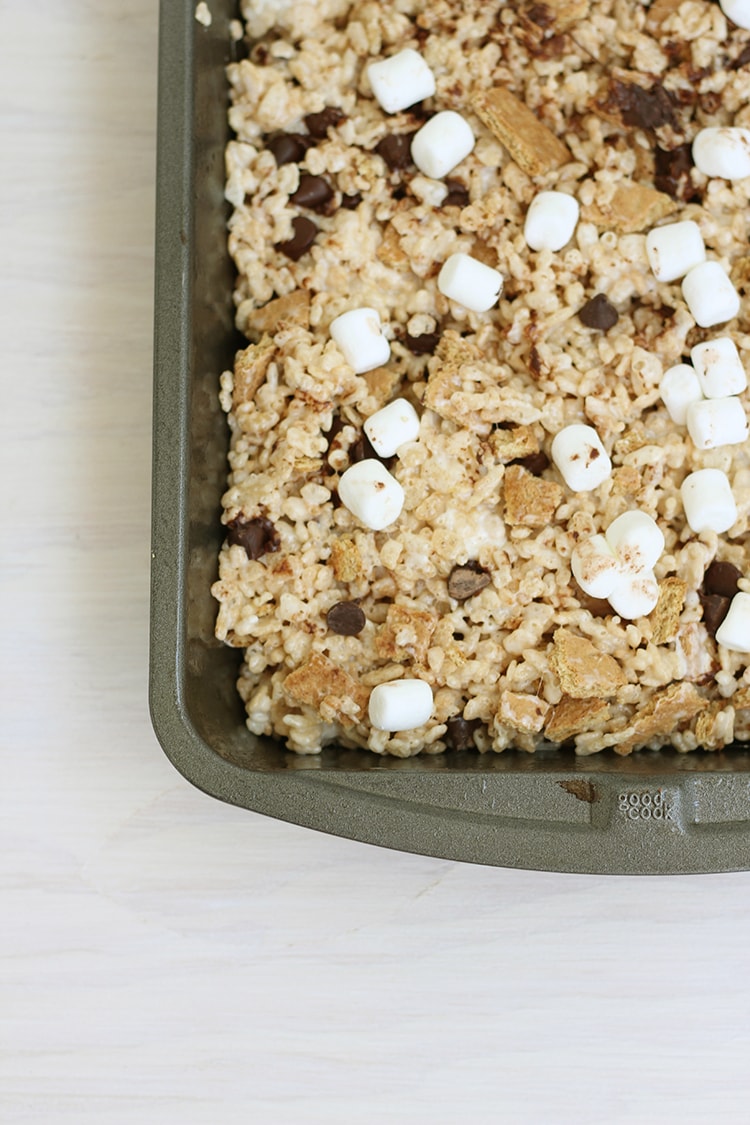 Of course, if you have a wee-bit more time, you can always take this recipe up a notch by covering the top with additional mini-marshmallows and toasting the bars under the broiler until the 'mallow begins to brown and puff. Although to be honest, these bars will do the trick all on their own with plenty o' melty marshmallow throughout.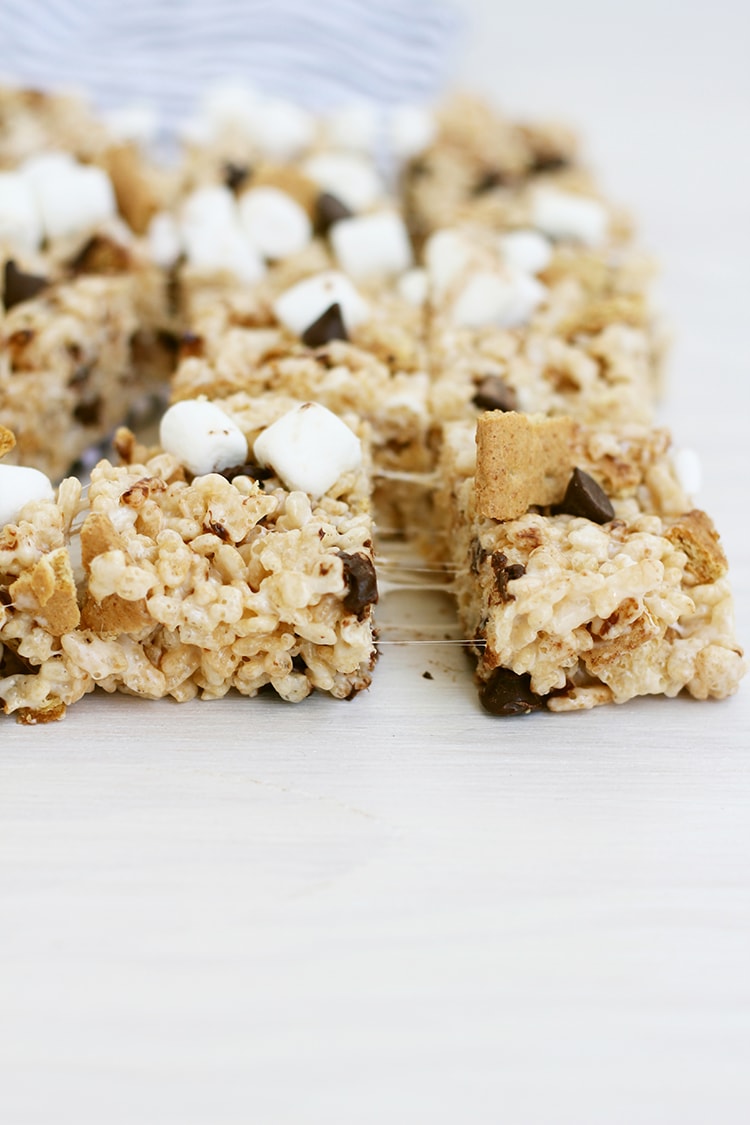 From Gooey S'mores Bars, to S'mores Rice Krispies Treats and S'mores Brownie Bites—one can hardly have too many variations on the classic recipe! So, let's enjoy what's left of our S'mores Summer, who's with me?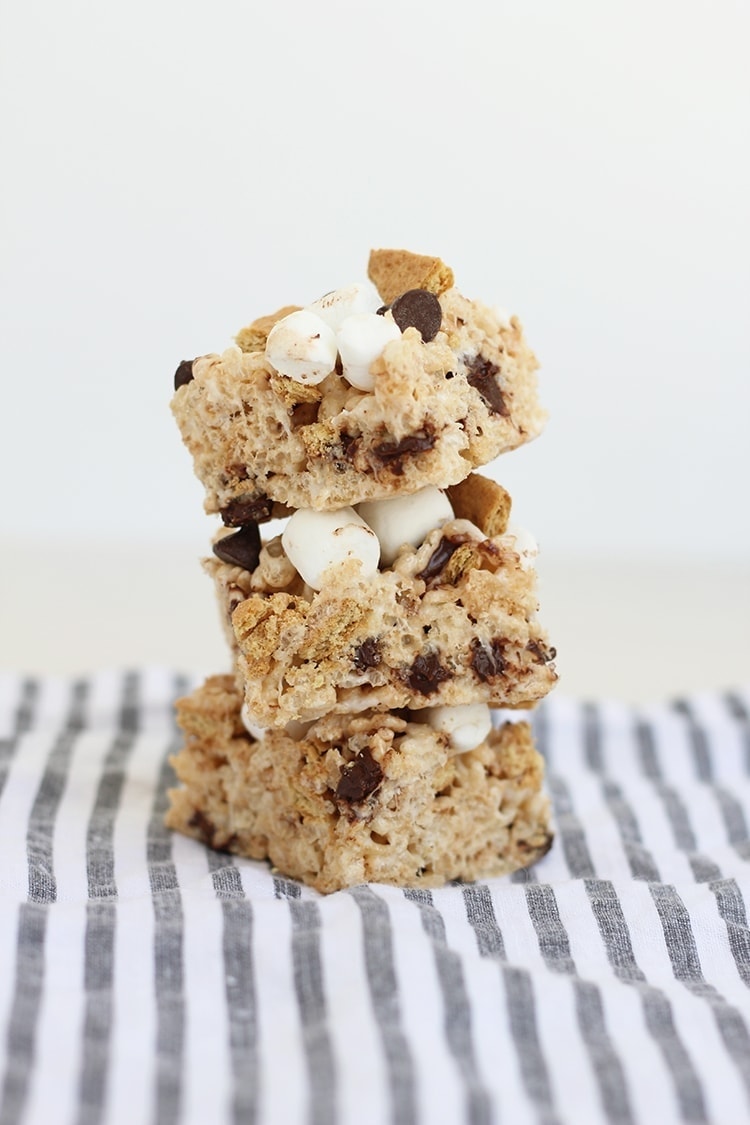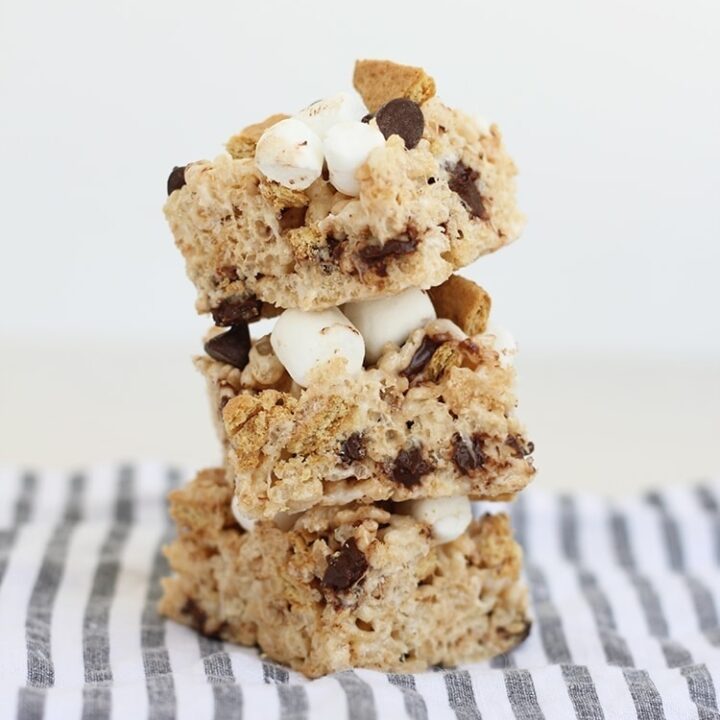 S'mores Rice Krispies Treats
Rice Krispies treats stuffed with chocolate, marshmallow and graham cracker bits.
Ingredients
3 tablespoon salted butter
1 (16oz) bag mini-marshmallows, plus ½ cup for garnish
5 cups Rice Krispies cereal
5 graham crackers
¾ cup chocolate chips
Instructions
Grease a 9x13" pan and set aside.
Break or chop graham crackers into small bite sized pieces. You should end up with about 1 ½ cups.
In a large saucepan melt butter over low heat. Add (16 oz) mini-marshmallows and stir until completely melted. Remove from heat.
Stir in Rice Krispies and toss until well coated.
Fold in graham crackers and chocolate chips.
Evenly spread mixture into prepared pan and top with additional ½ cup of marshmallows. With greased hands or a greased spatula, press evenly into pan.
Allow to cool before cutting into squares.