It's strawberry and rhubarb season and if you enjoyed last Friday's recipe for Strawberry Rhubarb Margaritas, then you are going to love these Strawberry Rhubarb Crisp Muffins.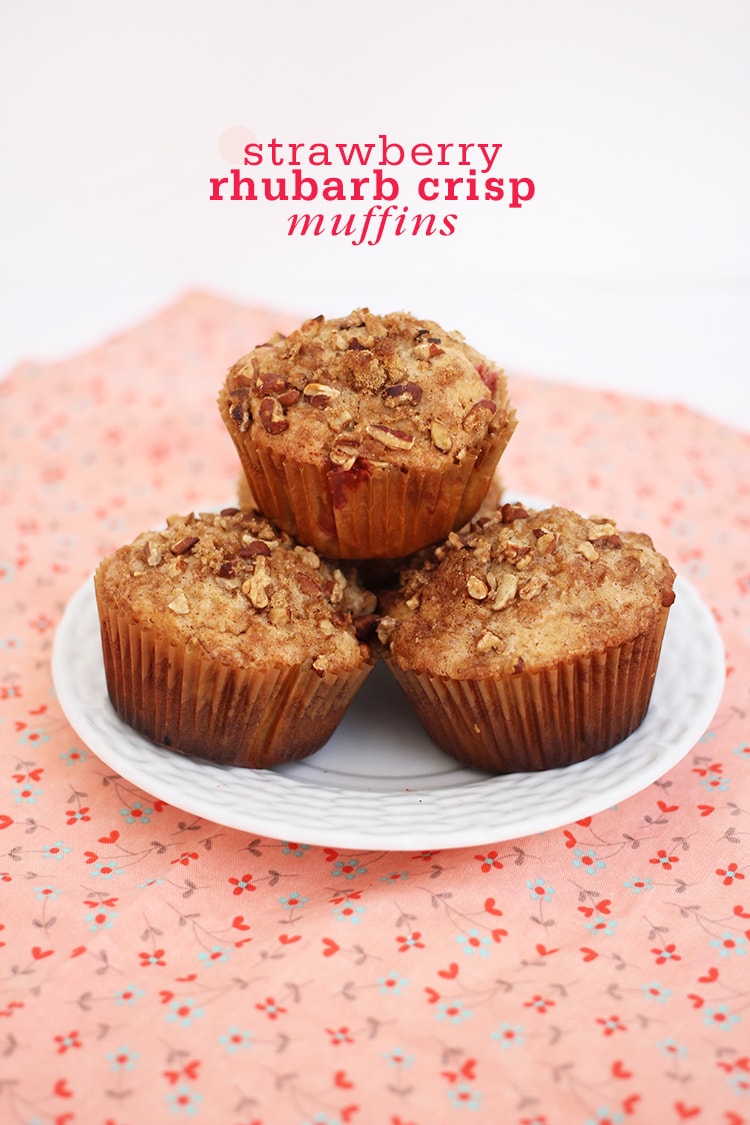 Best served warm, these sweet and tart muffins have warm bits of baked strawberry and rhubarb running through the sweet muffin. Topped with crunchy, toasted nuts, cinnamon and brown sugar, these muffins are mini desserts packed into one little muffin.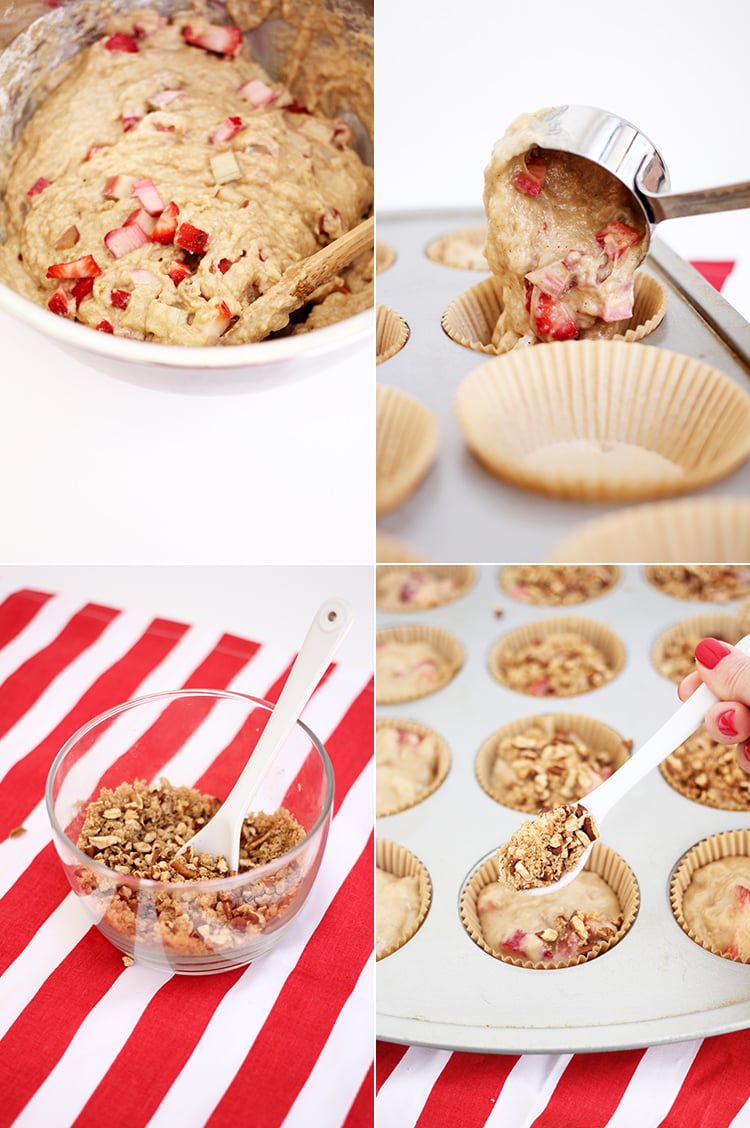 Serve for breakfast with a hearty smear of strawberry jam and a cup of coffee. Enjoy!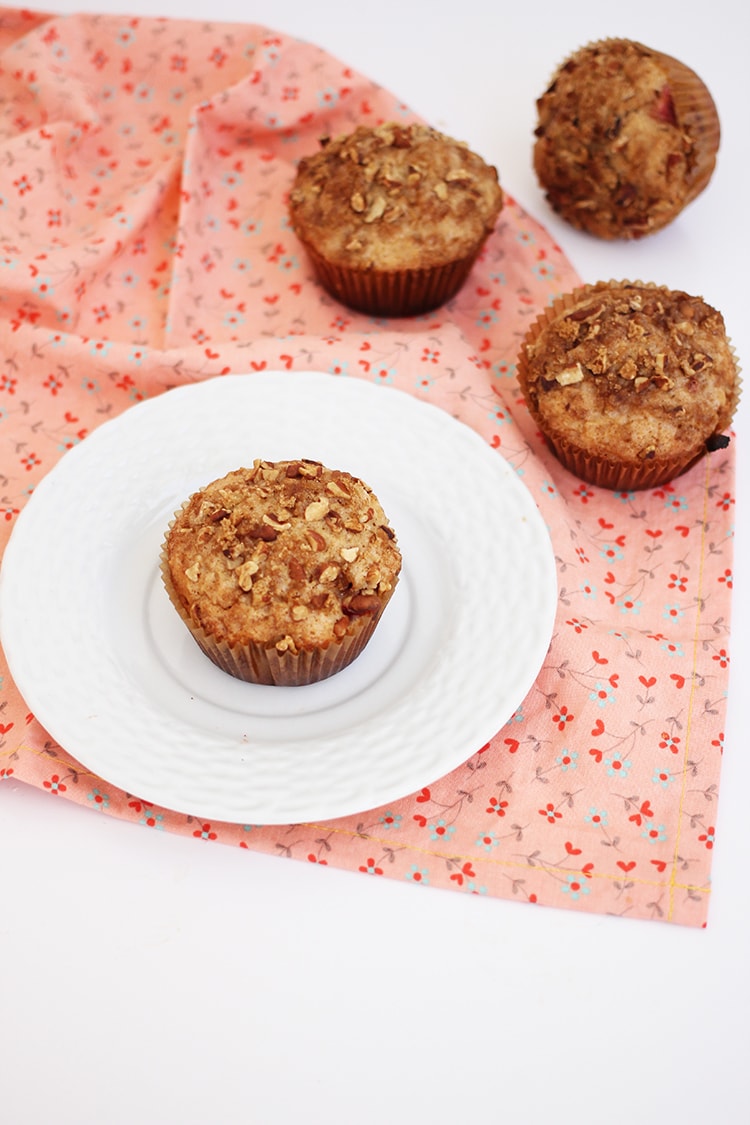 photos by Leah Bergman / floral napkin by Cute Bright Things

Strawberry Rhubarb Crisp Muffins - via Taste of Home
makes 1-½ dozen
2-¾ cups King Arthur Unbleached All-Purpose Flour
1-⅓ cups packed brown sugar
2-½ teaspoons baking powder
½ teaspoon baking soda
½ teaspoon ground cinnamon
¼ teaspoon salt
1 egg
1 cup buttermilk
½ cup canola oil
2 teaspoons vanilla extract
1 cup chopped fresh strawberries
¾ cup diced fresh or frozen rhubarb
crisp topping:
½ cup chopped pecans
⅓ cup packed brown sugar
½ teaspoon ground cinnamon
1 tablespoon cold butter
Directions:
1. In a large bowl, combine the first six ingredients. In another bowl, whisk the egg, buttermilk, oil and vanilla. Stir into dry ingredients just until moistened. Fold in strawberries and rhubarb.
2. Fill greased or paper-lined muffin cups two-thirds full.
3. In a small bowl, combine the pecans, brown sugar and cinnamon. Cut in
butter until mixture resembles coarse crumbs. Sprinkle over batter.
4. Bake at 400° for 20-25 minutes or until a toothpick inserted near the center comes out clean. Cool for 5 minutes before removing from pans to wire racks. Serve warm.