If you try one pumpkin bread recipe this season, I highly recommend it be this one. This is by far The Best Pumpkin Bread recipe in all the land. But then again I am a wee-bit bias as this recipe is my semi-creation born from a favorite sour cream banana bread recipe, my love for pumpkin, and my favorite spice of all time, nutmeg.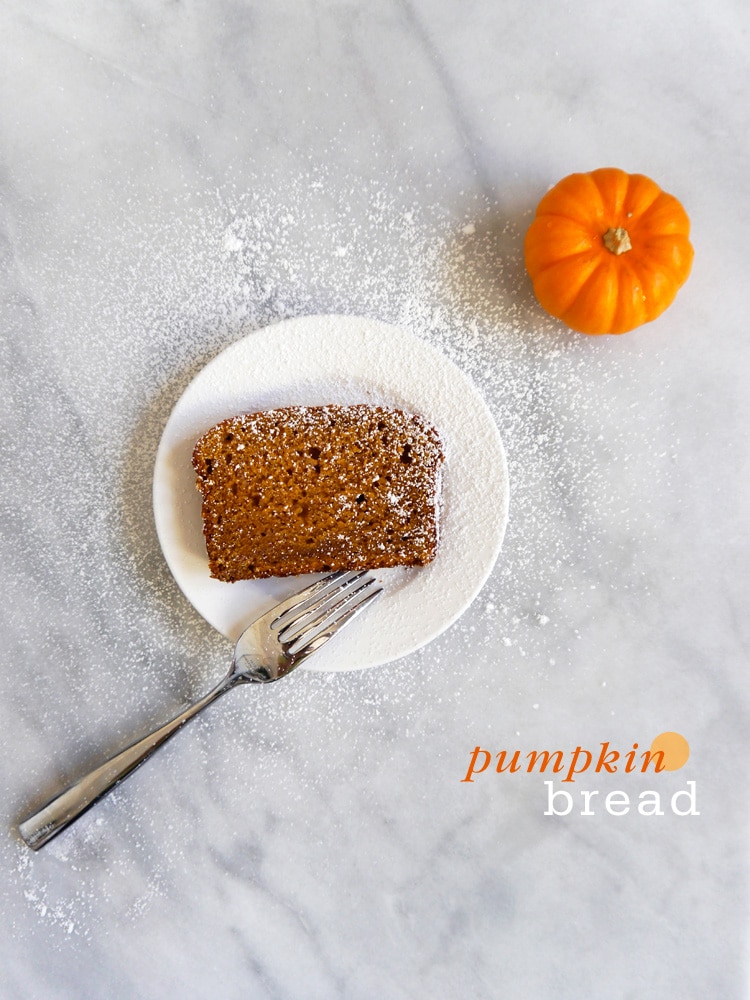 When it comes to pumpkin bread I am a firm believer that simple is best. Not crumble topping, salted caramel middle, drizzle of bourbon-browned sugar here...just an extra moist slice of perfectly spiced pumpkin loaf that celebrates the beautiful and delicate flavor of pumpkin and spice.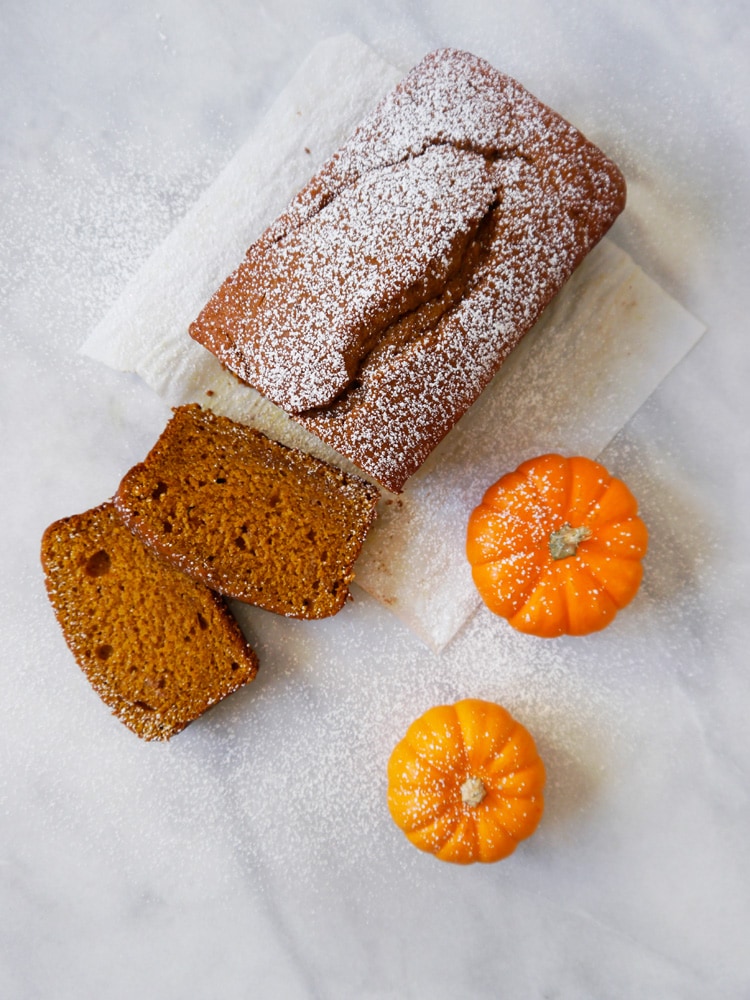 Sure, you could always add a heaping dollop of cinnamon whipped cream on top, or a hearty dusting of powdered sugar if you must. But however you decide to eat this pumpkin bread, do it fast—this loaf will certainly not last long.
photos by Leah Bergman
The Best Pumpkin Bread- original recipe by Freutcake
½ cup (1 stick) butter, at room temperature, plus more for pan
1 cup granulated sugar
2 large eggs
1 ½ cups all purpose flour
1 teaspoon baking soda
1 teaspoon salt
1 cup pumpkin puree
½ cup sour cream
1 teaspoon vanilla
1 teaspoon cinnamon
½ teaspoon nutmeg
Directions:
1. Preheat oven to 350 degrees. Butter and line a loaf pan with parchment; set aside.
2. In an electric mixer fitted with the paddle attachment, cream butter and sugar until light and fluffy.
3. Add eggs, and beat to incorporate.
4. In a medium bowl, whisk together flour, baking soda, cinnamon, nutmeg and salt. Add to the butter mixture, and mix until just combined.
5. Add pumpkin, sour cream, and vanilla; mix to combine.
6. Pour batter into prepared pan and bake 50 minutes or until a cake tester inserted into the center of the cake comes out clean. Let rest in pan for 10 minutes, then turn out onto a rack to cool.
Freutcake Notes: Bake until just set for moist bread. After cooled wrap loaf securely in plastic wrap to keep fresh and moist.