Celebrate Valentine's Day with your little ones by serving a fun and EASY Valentines Day Snack Board!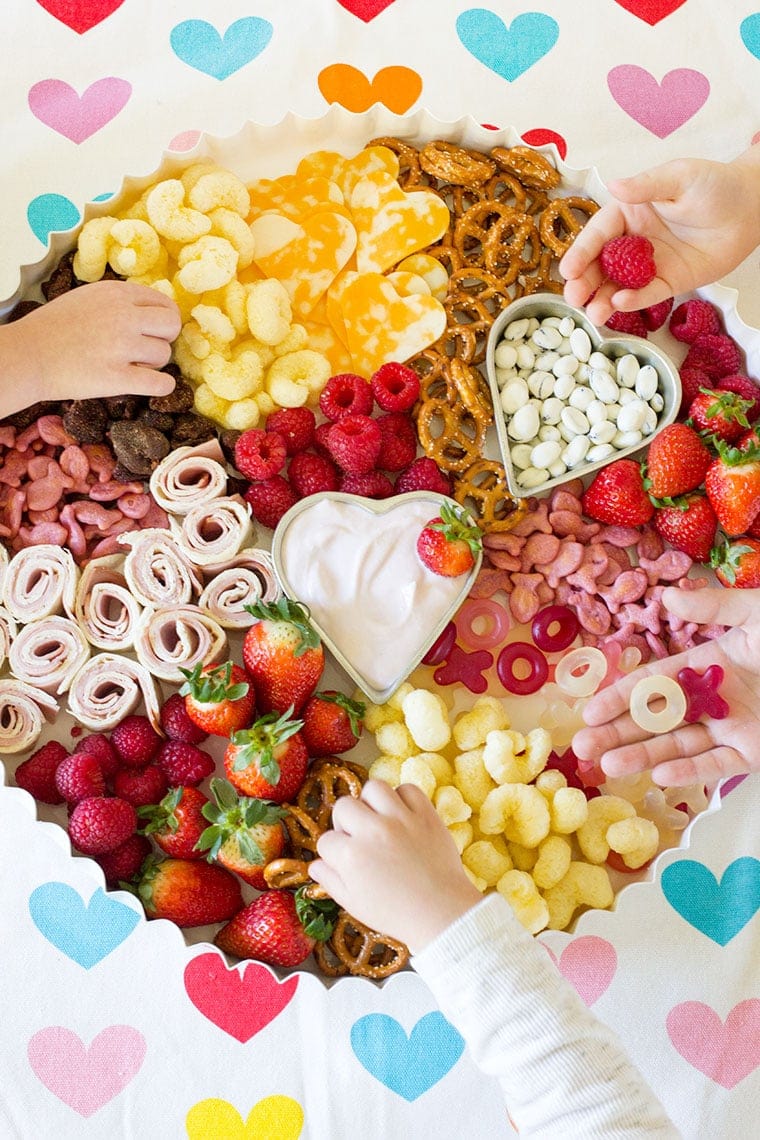 Valentine's Day Toddler Snack Board
This week we had the twin's best friends over for a playdate and I served a Valentines Day Toddler Snack Board for them to graze on in our playroom. You should have seen their eyes light up when I served it. Maybe it was the gummies, possibly the pink goldfish crackers, but either way it was a serious hit.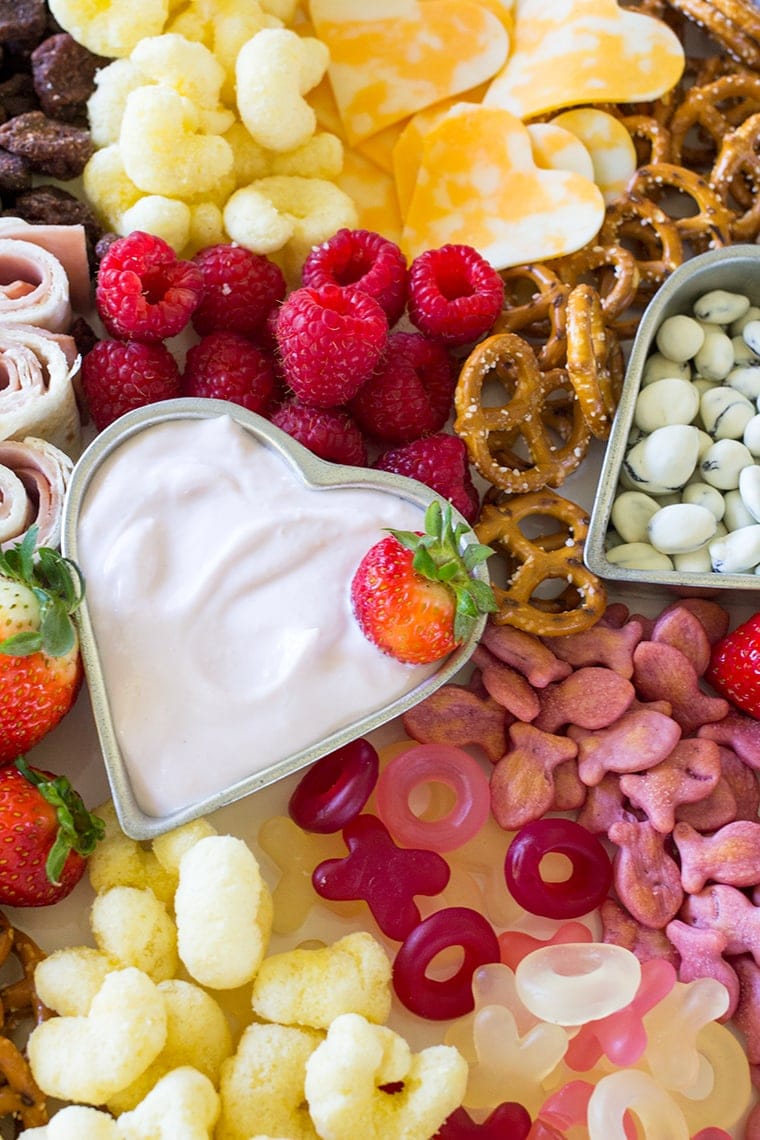 Healthy Valentine's Day Snacks
Healthy Valentine's Day Snacks can be hard to find. Most foods associated with Valentine's Day are full of sugar, chocolate and candy. This snack board has a few sweet treats (hello gummies and yogurt covered raisins) but most of the other snacks are healthy choices for little hands to grab. Snack boards have quickly become my favorite way to serve the twins lunch. Most days they are a much smaller version of this. If you need more snack ideas, I wrote an entire post on The Ultimate List of Toddler Snacks from Trader Joe's here.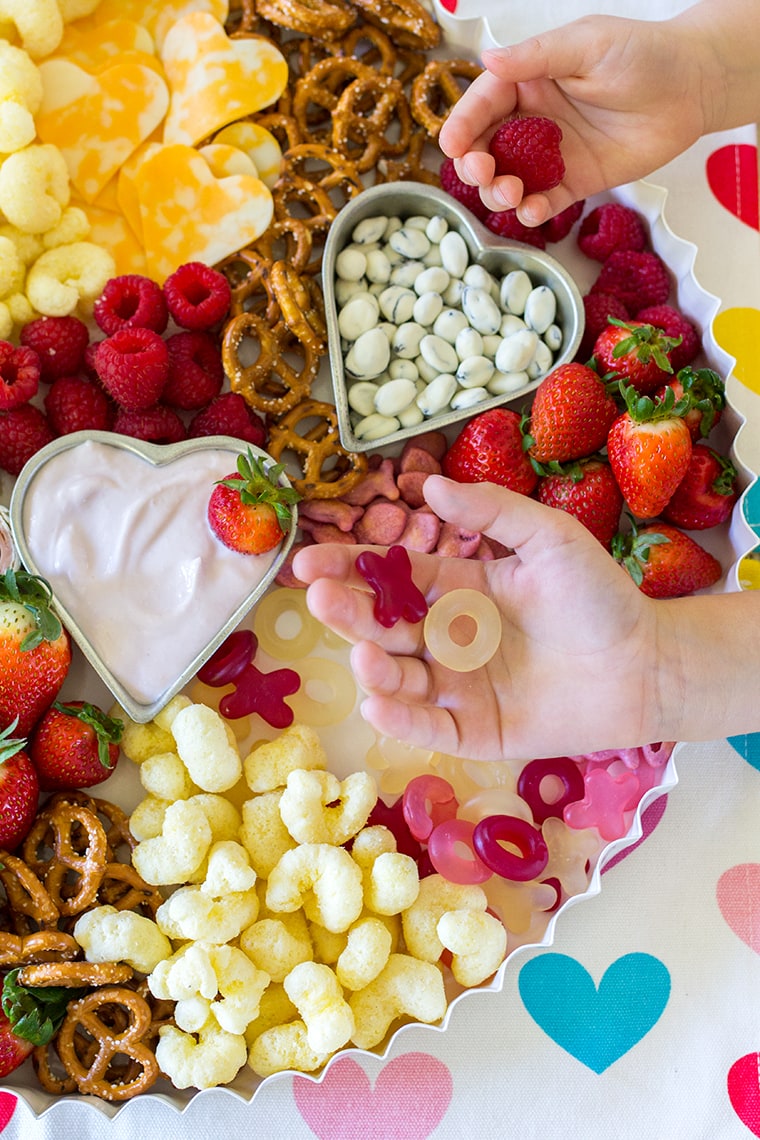 Valentine's Day Snack Board Shopping List
pretzels
Pirate's Booty
Goldfish crackers (the "princess pink" variety)
tortillas (for ham roll ups)
ham lunch meat
sliced cheese
dried strawberries
yogurt covered raisins
strawberries
raspberries
strawberry yogurt for dipping fruit
Valentine's Day gummies - XO gummies from Trader Joe's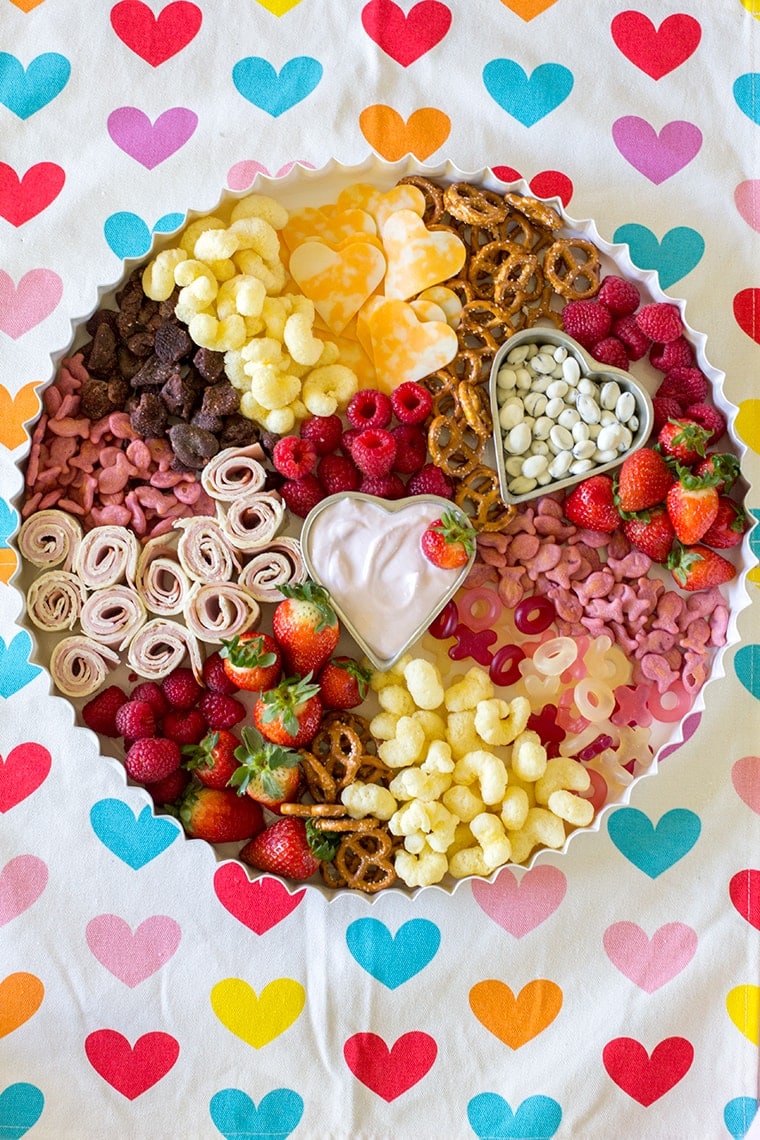 Valentine's Day Snack Board Assembly
Start with a large serving tray of some kind!
Make ham & cheese roll ups by spreading tortillas with a small amount of mayonnaise and topping with a slice of ham. Roll up tightly and cut into 1" sections. Place on board.
Fill a small bowl in the center of your board with yogurt for dipping fruit into.
Start filling in the board with other ingredients.
Serve and enjoy! Happy Valentine's Day!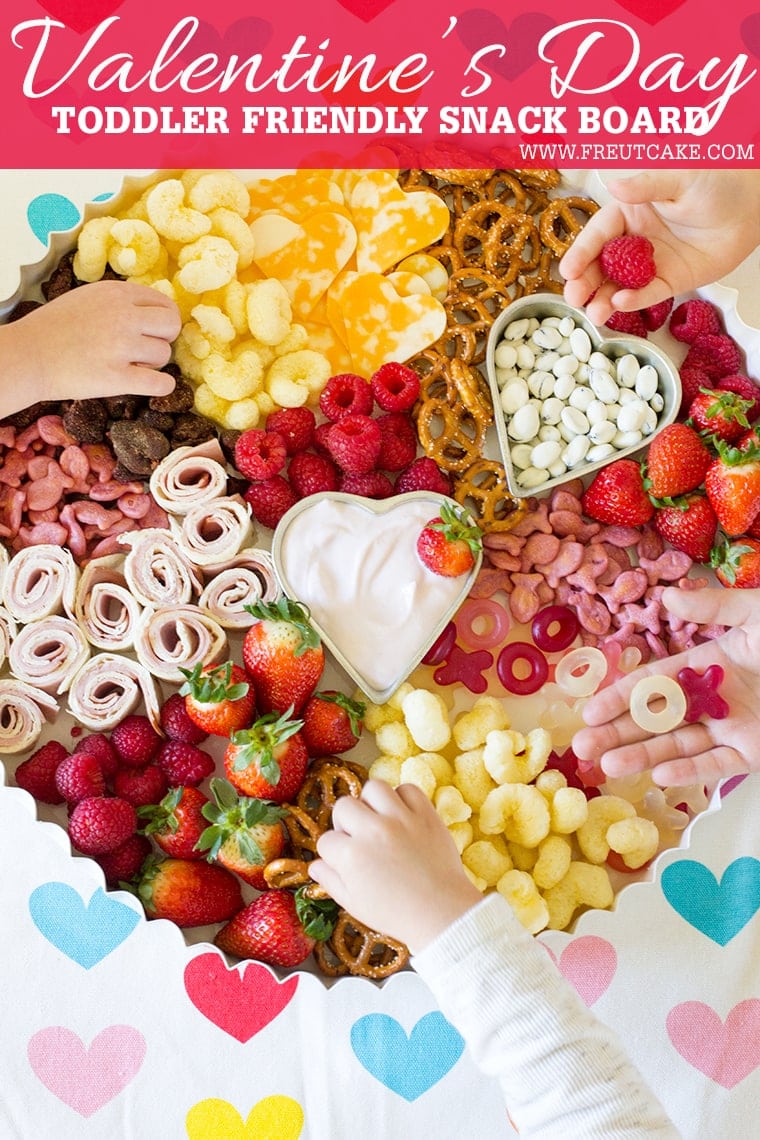 For more Valentine's Day themed recipes, visit my Valentine's Day Archives here.