O Christmas Tree, O Christmas tree,
How lovely are your branches!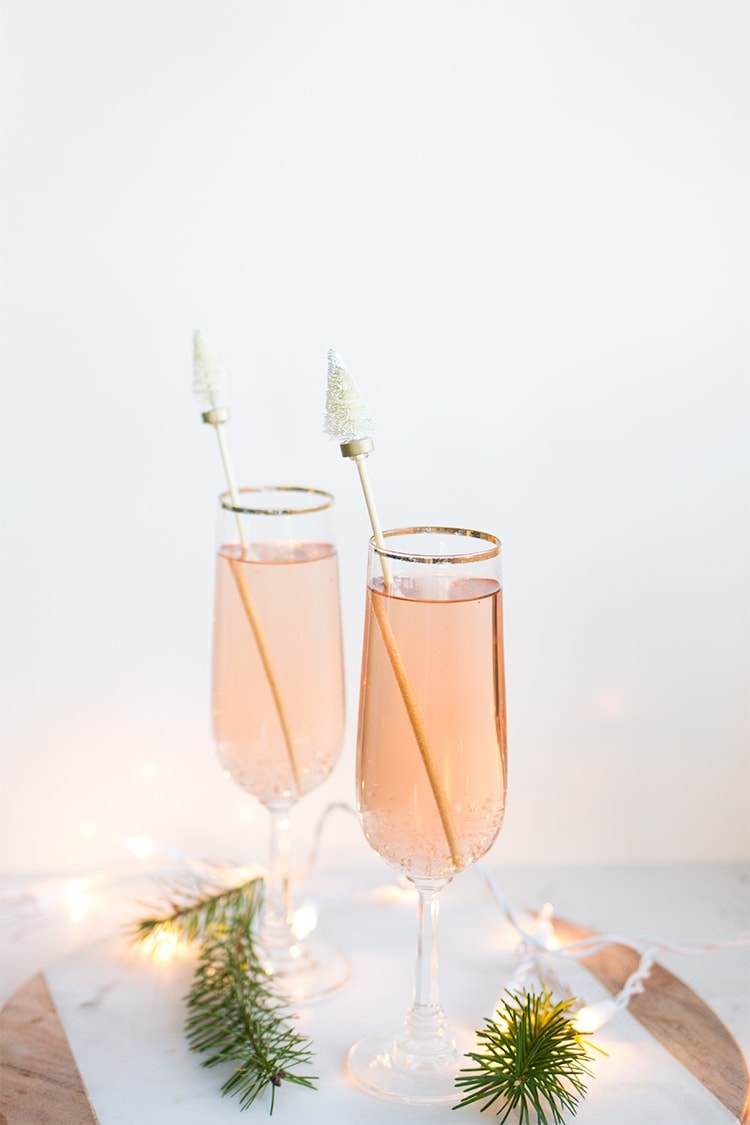 This year I'm serving our Christmas dinner cocktails with these snowy miniature Christmas Tree Stir Sticks. And I loved the way they turned out so I'm sharing how I made them. It couldn't be more simple...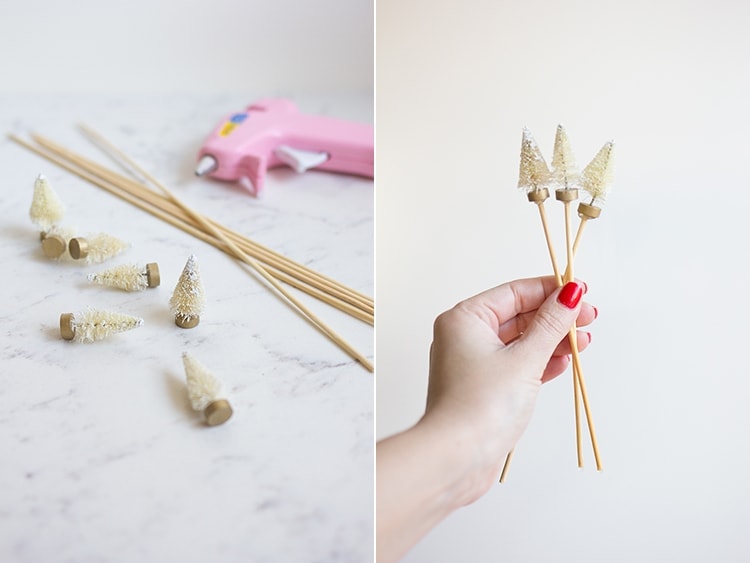 You will need:
wooden skewers
miniature bottle brush trees, available at craft stores or Amazon
hot glue
Directions:
1. Break wooden skewers into desired length based on your cocktail glasses.
2. Dab a generous amount of hot glue onto one end of your stick and attach it to the base of a tree.
3. Hold in place for 30 seconds or so to allow glue to cool slightly.
4. Garnish cocktails once completely cooled. Cheers!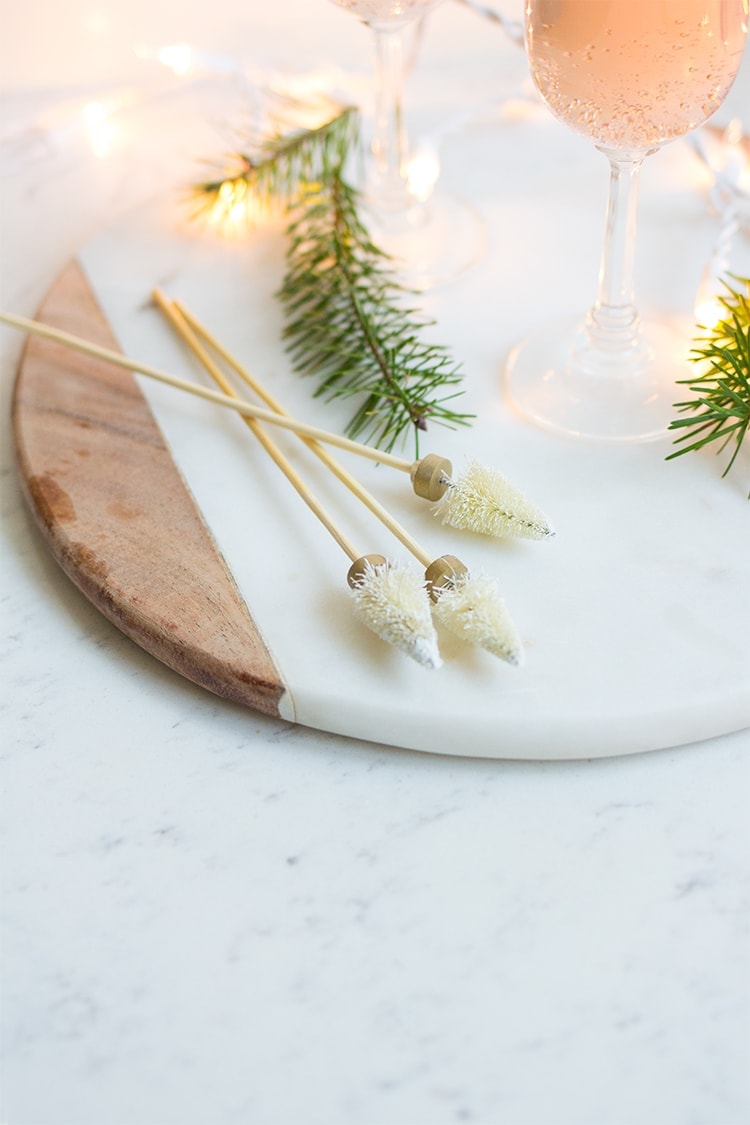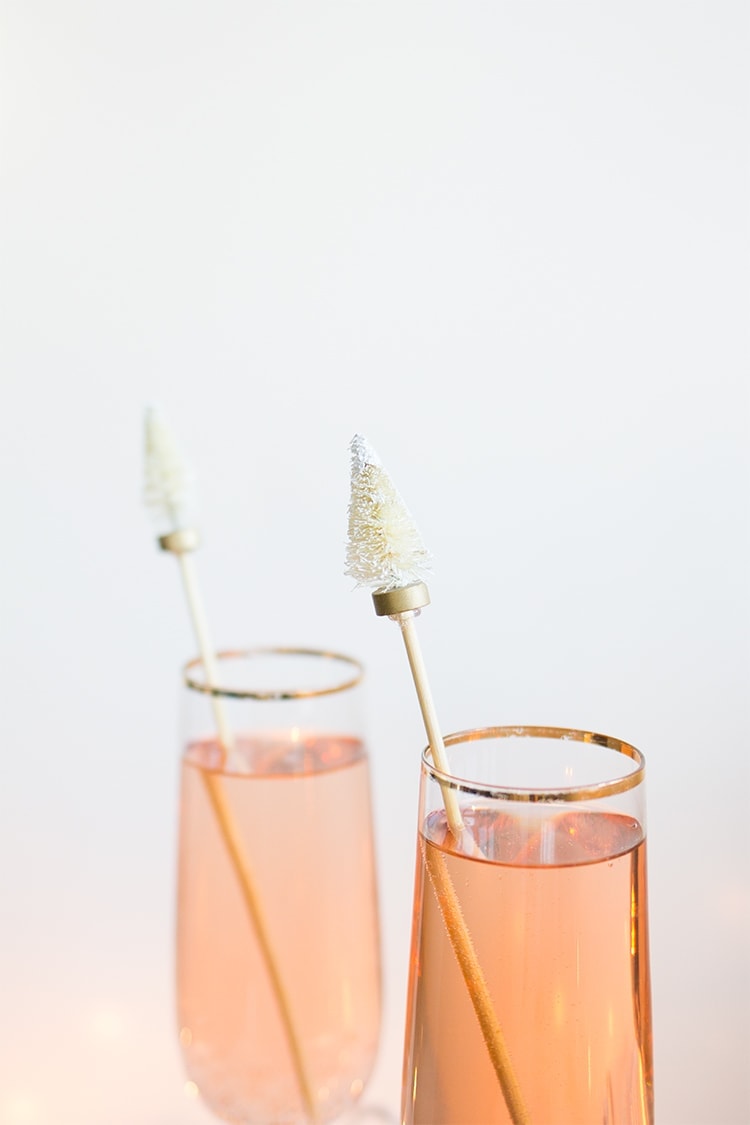 photos by Leah Bergman