Valentine's Day is quickly becoming my very favorite holiday to craft. It's not hard to like this heart filled, red and pink celebration of love! When Marisa mentioned making "dressed up" boxes of chocolates I knew they had to be sequined. So, we grabbed our glue guns, a couple spools of sequined ribbon, and crafted our little hearts out. Not only is this one of our favorite Valentine's Day craft of the season, it's simple to make and stunning to present to someone you love. Sequins and chocolate all in one little box? The only thing that could make these DIY Sequined Chocolate Boxes better is if they were stuffed with diamonds (as Erin so hilariously pointed out), or homemade Manhattan Cocktail Truffles.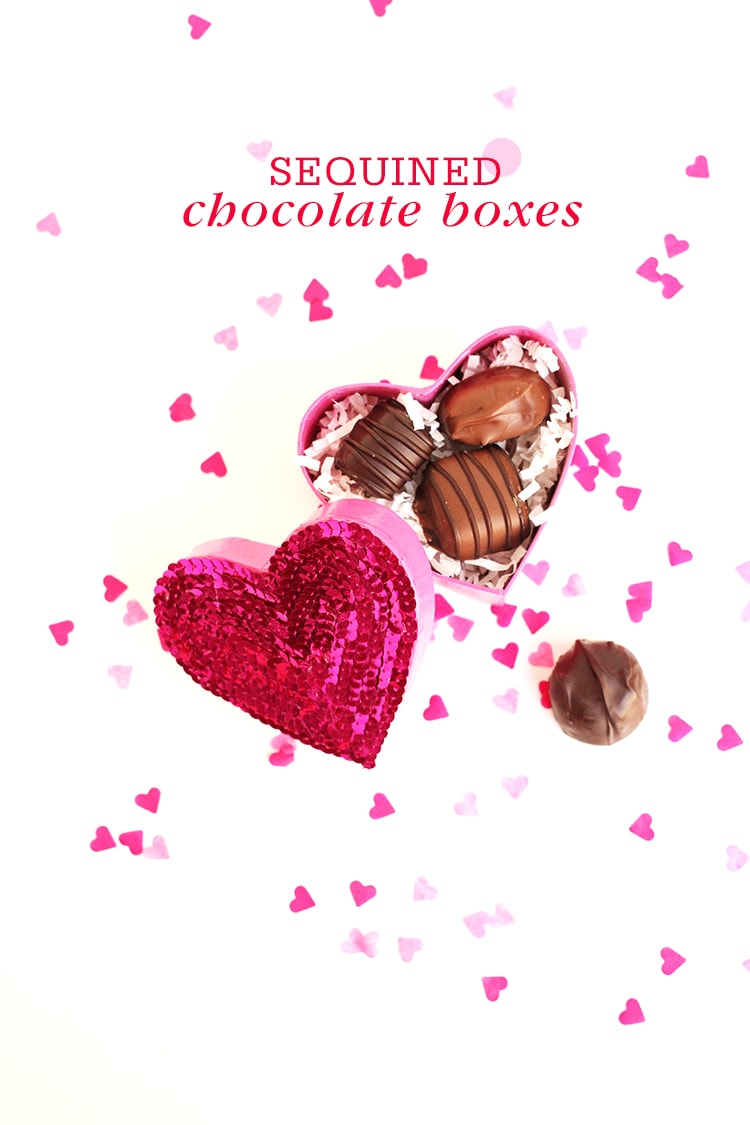 To make these Sequined Chocolate Boxes, you will need:
small heart boxes - we found ours at Michaels Craft Store
white paper filling
chocolates
hot glue gun
red & hot pink sequin ribbon
spray paint- optional for the outside of boxes if you can't find colored heart boxes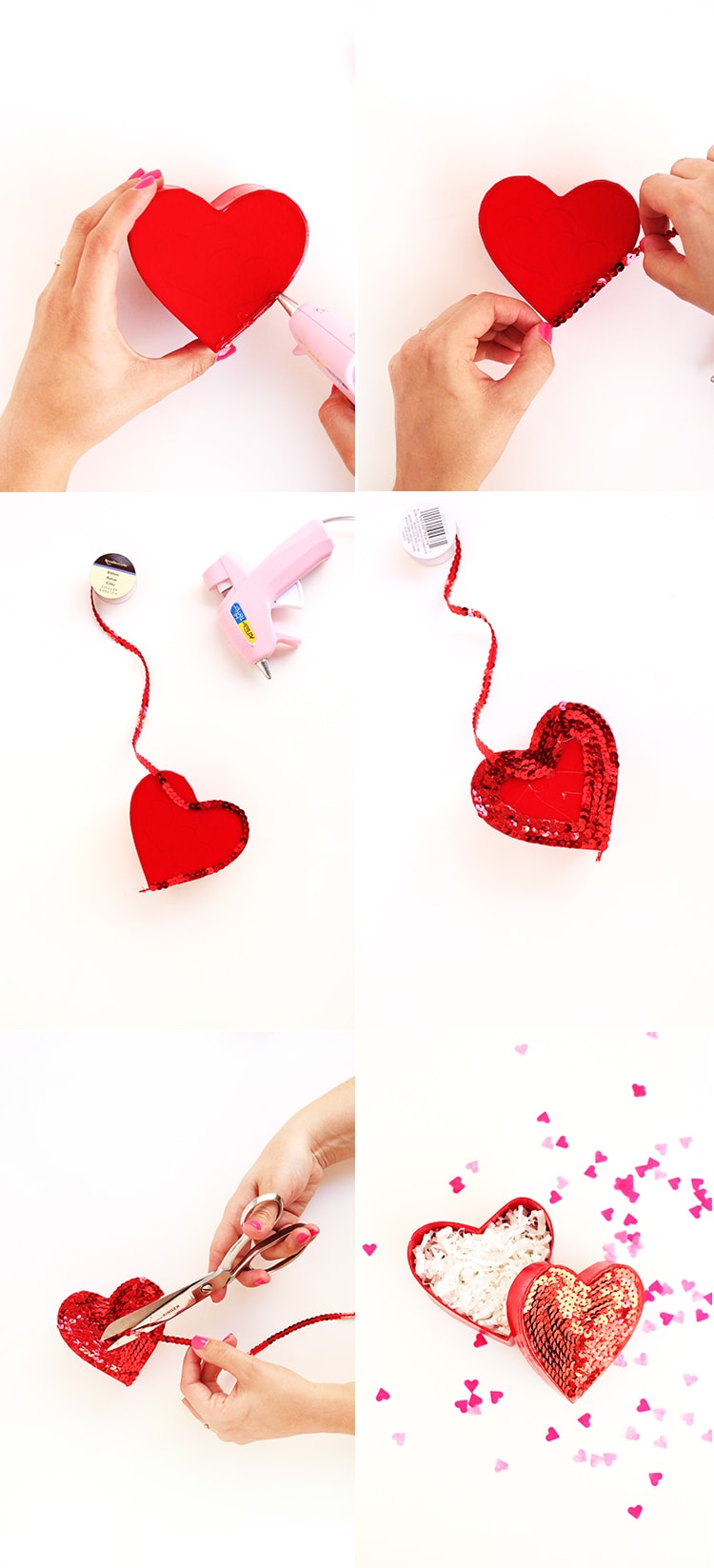 Let's Get Started:
1. Starting along the outside of the heart box lid, apply a thin line of hot glue and follow with sequin ribbon.
2. Continue working your way in a spiral towards the center of the heart adding hot glue, then sequin ribbon. Tip: Allow sequin rows to slightly overlap so that the box doesn't show through.
3. When you reach the middle of the heart, cut off the extra ribbon.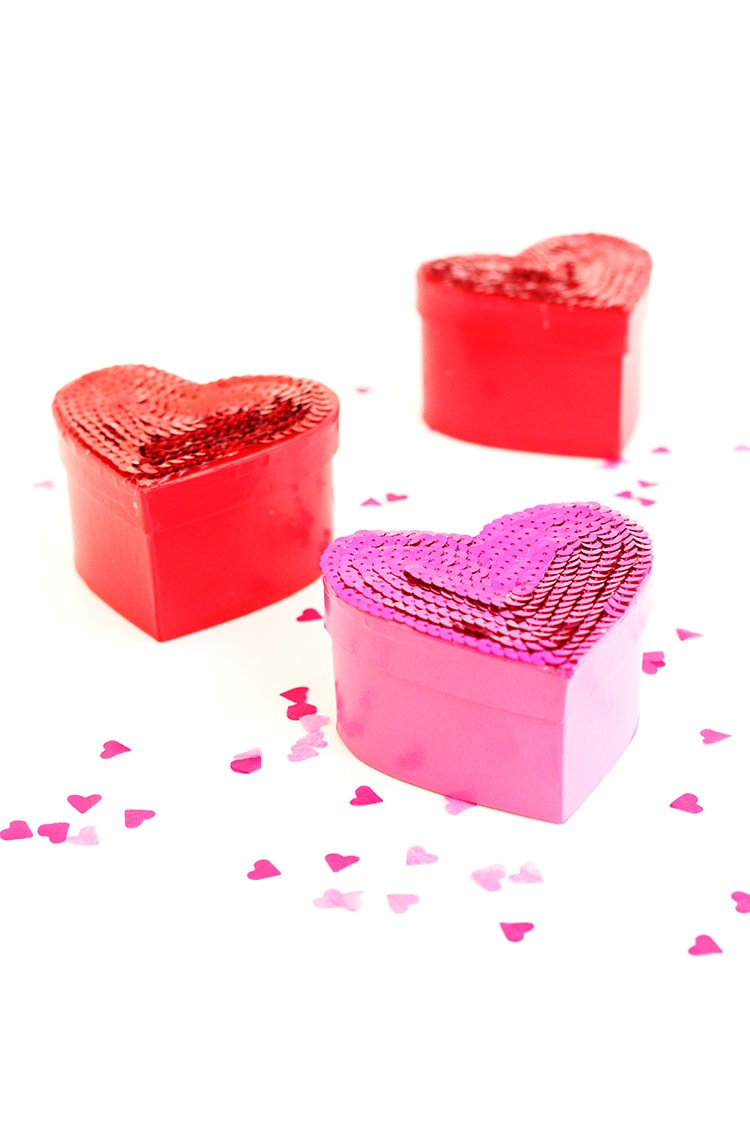 continued...
4. Stuff box with shredded paper and fill with chocolates (or diamonds).
5. Gift to your Valentine!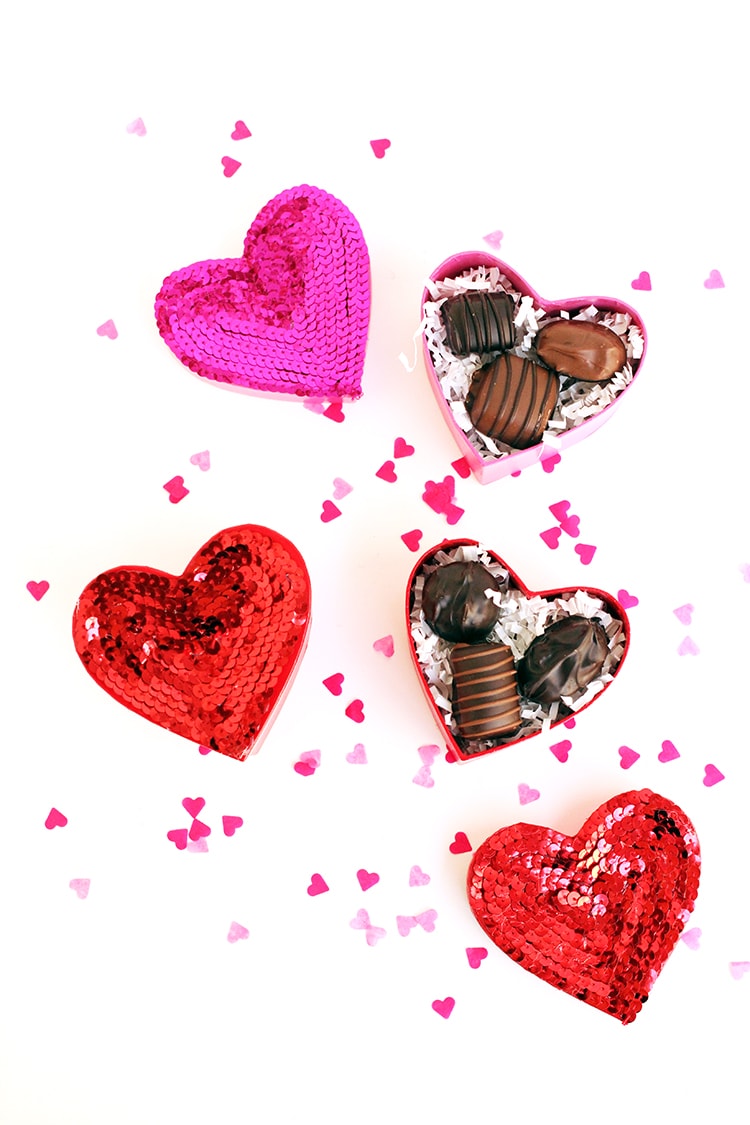 photos by Leah Bergman / diy by Marisa Mangum