I've always loved the idea of making my own soap. Much like making homemade body scrubs; a bit of craft and a little bit of cooking are both involved! When it comes to soap scents I generally prefer clean or floral combinations like oatmeal, lavender, lemon, or milk & honey because they are subtle and more gentle on the skin. A couple of weeks ago I made a batch of homemade Honeycomb Soap. A combination of goats milk soap and organic honey formed into a "honeycomb" shape using a surprisingly easy technique. The results were just too sweet! Here's how I did it...
Supplies:
1 lb. goats milk soap base
¼ cup organic honey
soap molds- like this one or this one
non-stick cooking spray
bubble wrap (to create the "honeycomb" pattern)
scissors
Note: I make soap the semi-homemade way using a pre-made soap base. Quite honestly I am terrified of the from scratch mad-scientist method of mixing lye and other ingredients that could potentially be very dangerous. Plus you can find all sorts of high quality soap bases online which are quick and easy! Simple. Also, this soap has a very light and natural honey-milk scent. If you want to bump up the honey, you may want to add a few drops of a honey fragrance oil.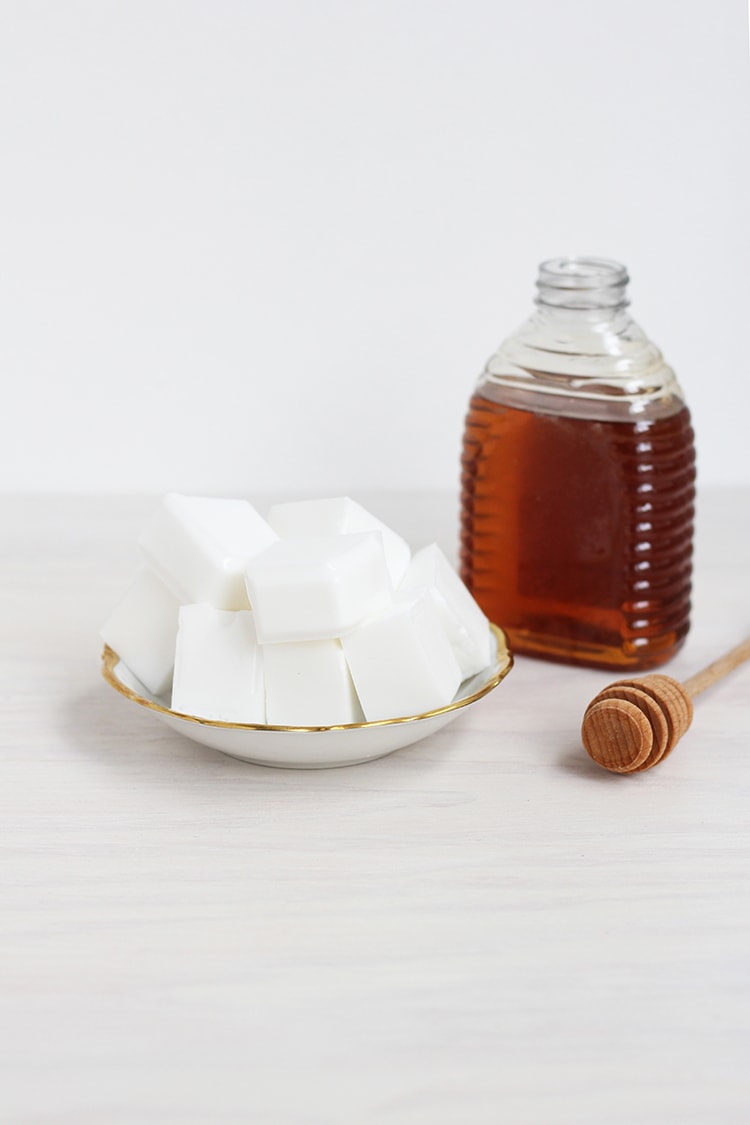 Step 1: Chop soap base into cubes and place pan over low heat.
Step 2: Stir soap with heat-proof rubber spatula or wooden spoon until completely melted and no lumps remain.
Step 3: Remove from heat and stir in ¼ cup honey. Set aside.
Step 4: Lightly spray soap molds with non-stick spray, wiping them down until lightly greased.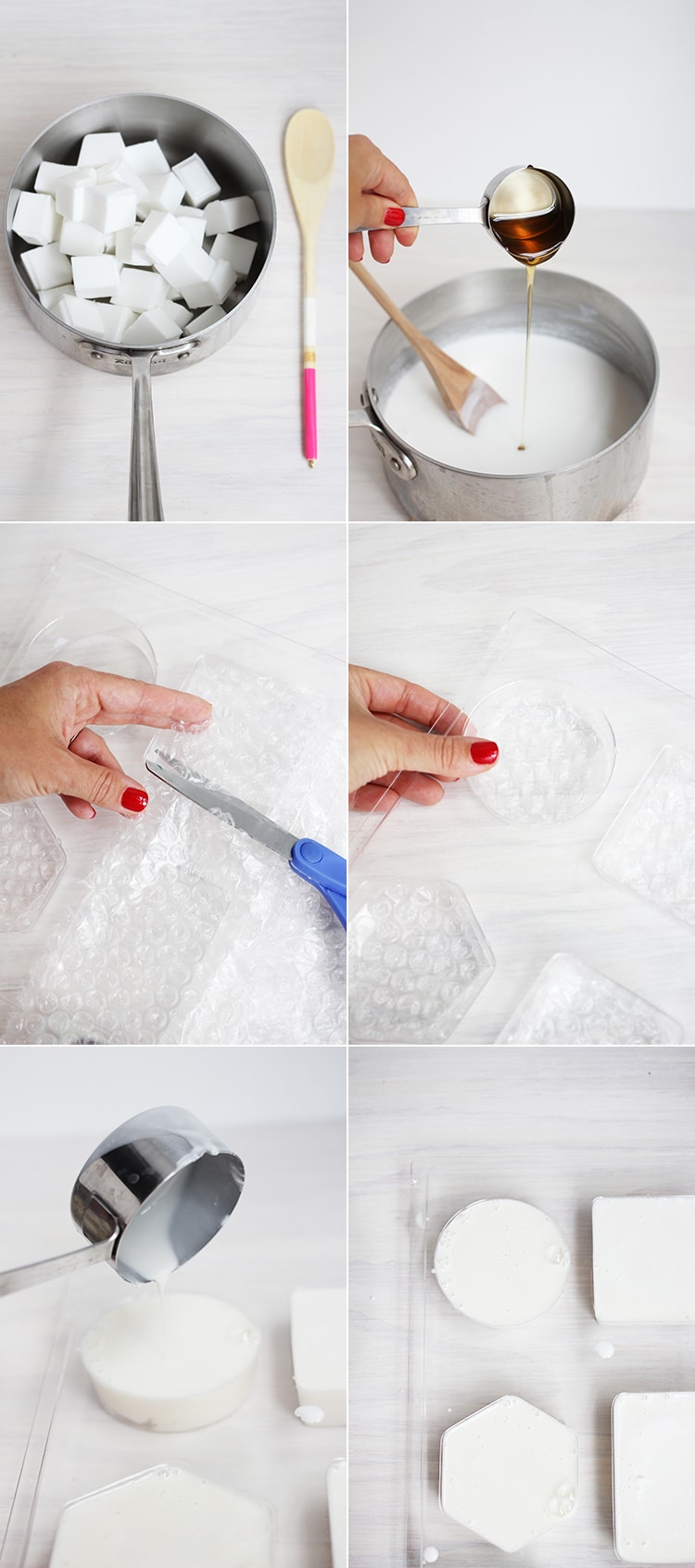 Step 5: Cut bubble wrap into shapes to fit the bottom of each mold and press into bottom.
Step 6: Pour hot soap into molds using a ¼ measuring cup. Cool completely before removing from molds. *They should pop right out but if not use a butter knife to loosen edges.
Step 7: Carefully peel bubble wrap away from soap revealing the "honeycomb" pattern. Package and gift away!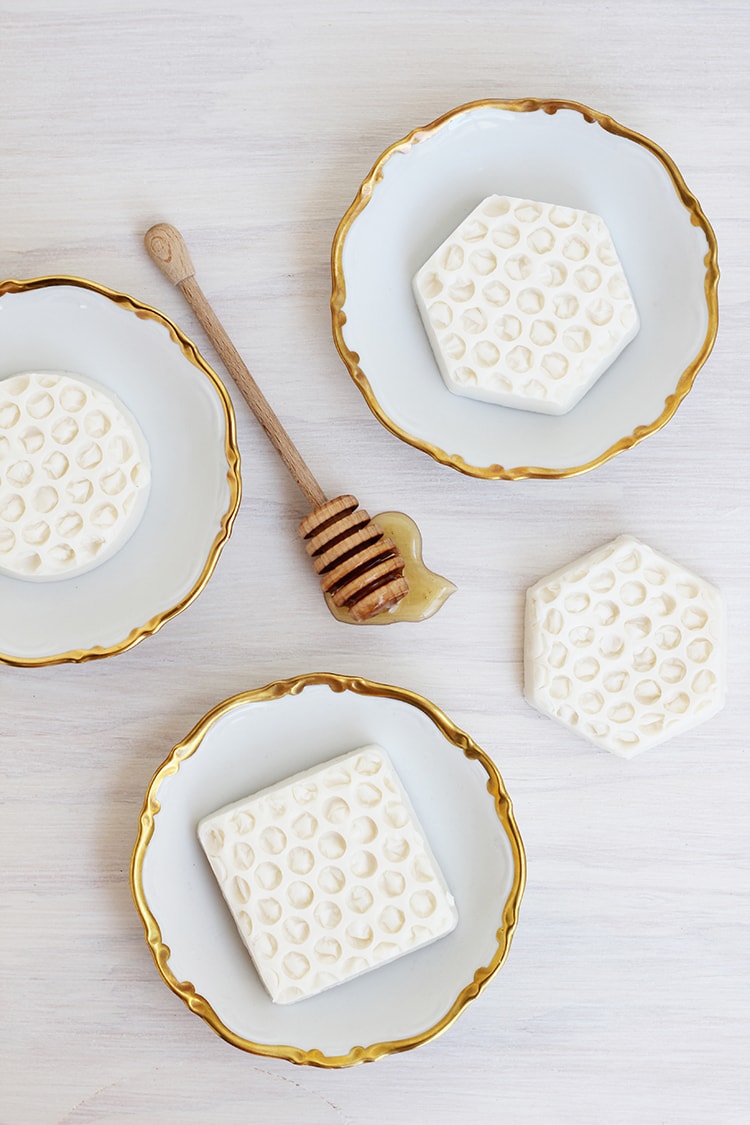 photos by Leah Bergman
Have you ever made soap? What is your favorite scent to make? I think I'll experiment with a floral blend next. Also, if you want more inspiration, check out my recipe for Black Tea and Lemon soap.