Now that Spring has arrived and Easter is on it's way in two short weeks, I thought it would be fun to share an extra easy way to decorate eggs for the Easter Bunny.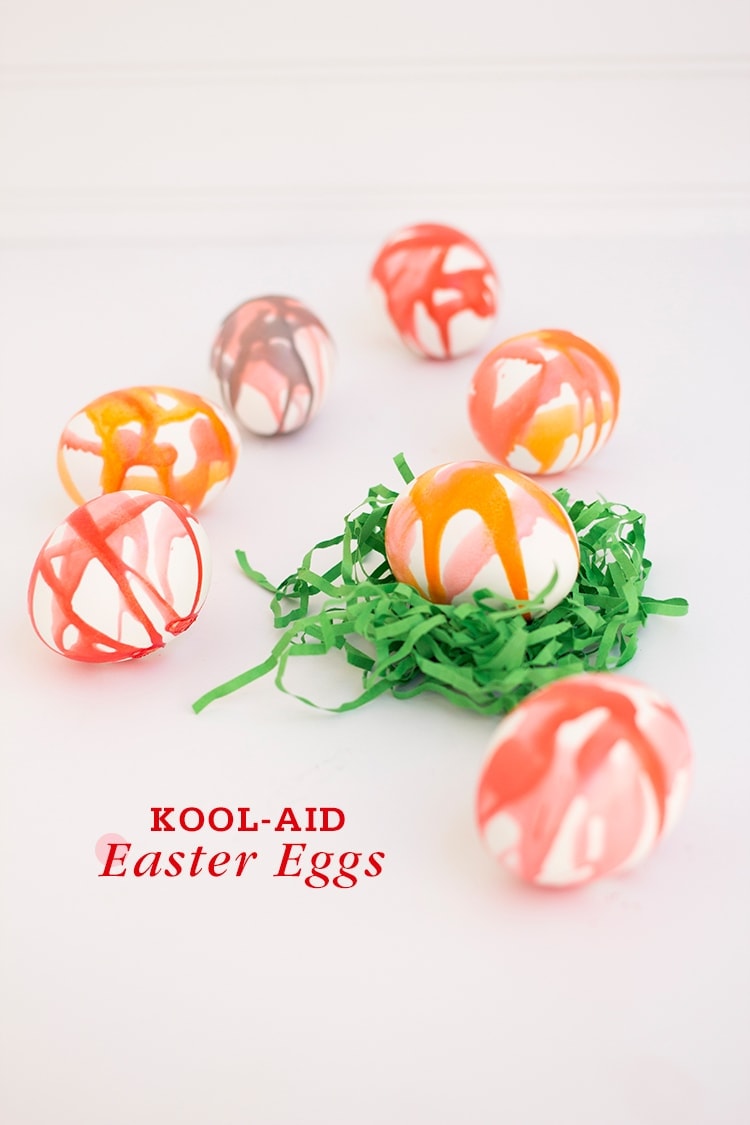 Inspired by my recent Kool-Aid Dipped Stationery but with a more Jackson Pollock like wildness, I give you Kool-Aid Easter Eggs! They are super colorful, fun and a piece of cake to make. Here's how I did it...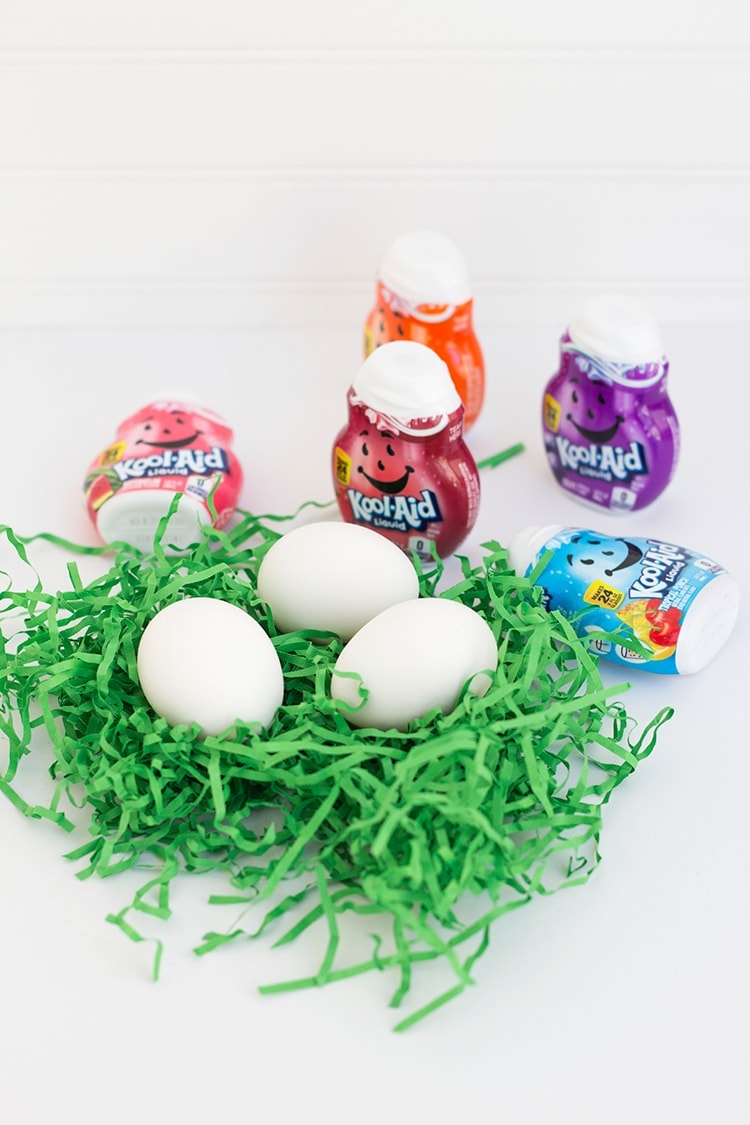 You will need:
Kool-Aid Liquid
hard boiled eggs at room temperature
paper towels
baking sheet
cooling rack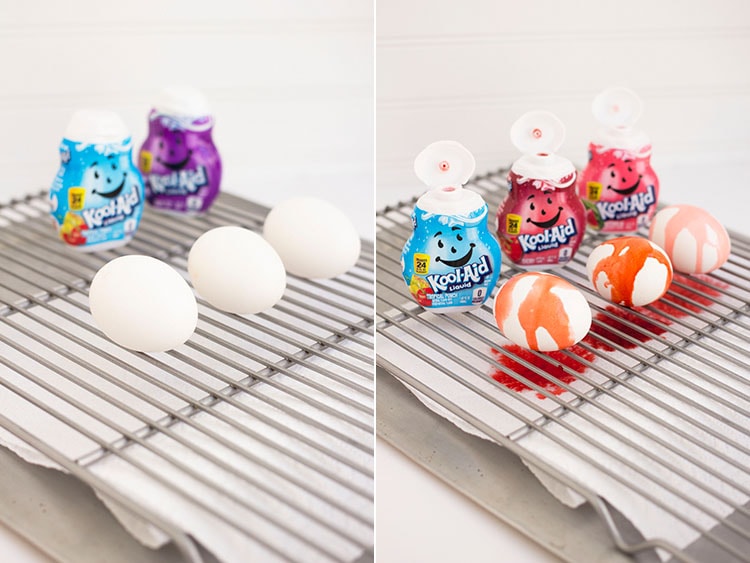 Let's get started:
1. Line a cookie sheet with a few layers of paper towels and a metal cooling rack. This will be your work area.
2. Arrange hard boiled eggs on cooling rack. Note: Make sure that eggs are dry and at room temperature or close to it so that Kool-Aid doesn't bleed.
3. Using one flavor of Kool-Aid at a time, gently squeeze Kool-Aid over eggs in a random pattern allowing it to drip down the sides of the egg.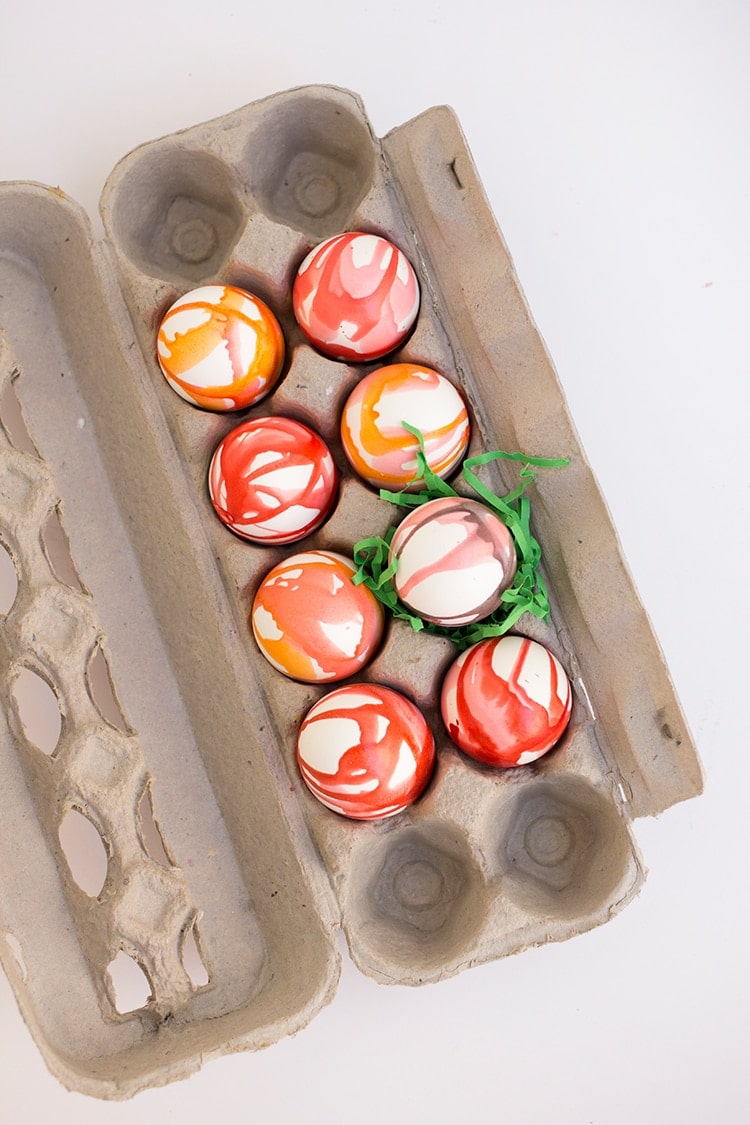 4. Allow one color to dry slightly before adding a second color to prevent the colors mixing.
5. Allow eggs to dry completely, store in the refrigerator until you are ready to eat or hide!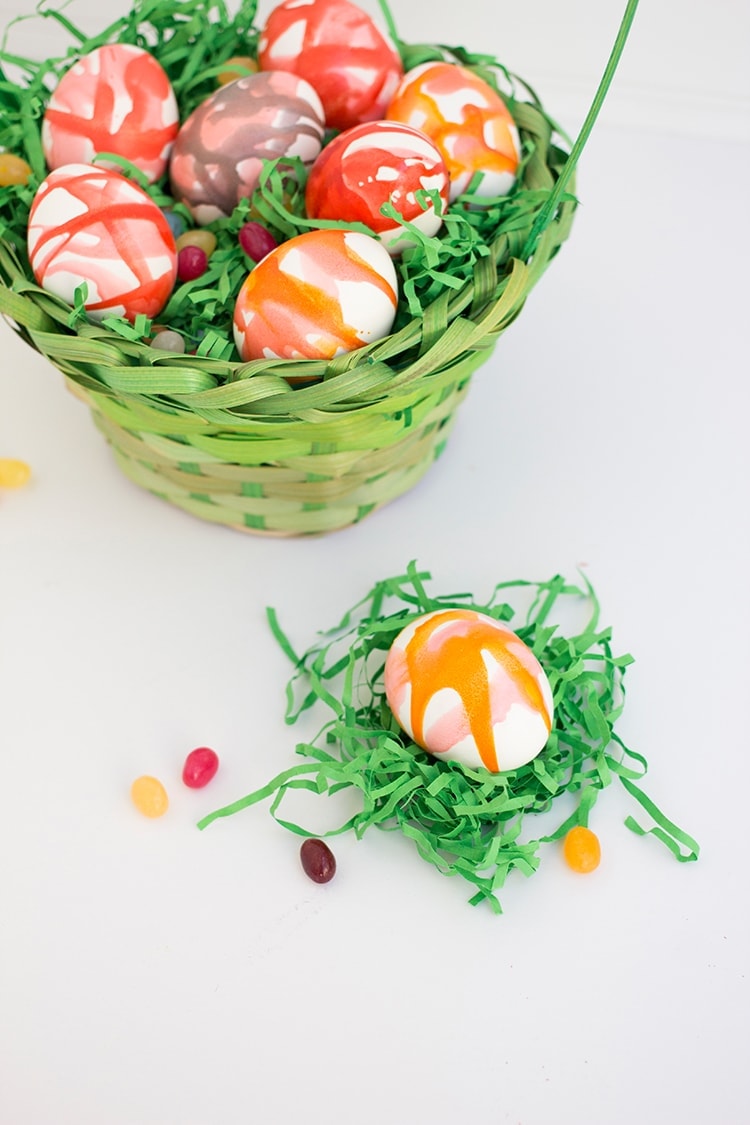 I used the Liquid Kool-Aid for this project because it comes in handy squeeze bottles and is super concentrated in color. If you are trying this project with powdered Kool-Aid, mix with less water than the package calls for in order to create a more concentrated dye. Then, drizzle Kool-Aid mixture over your eggs with a spoon! You'll have wildly colorful eggs in no time. Happy decorating!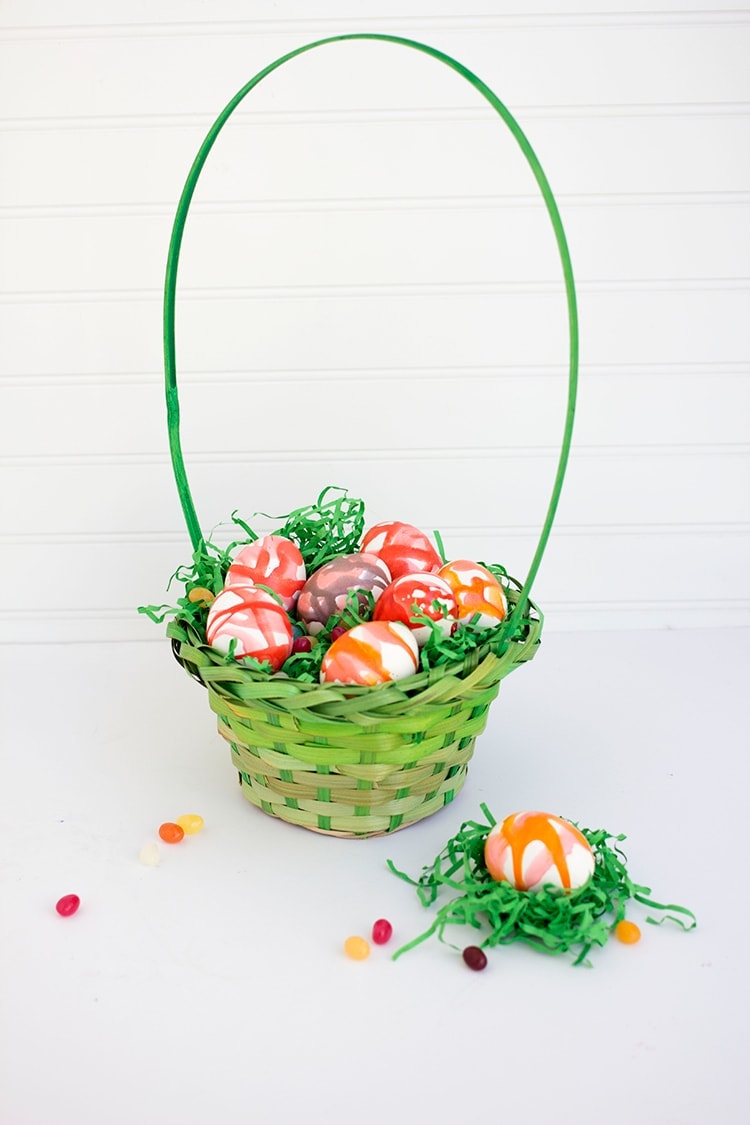 photos by Leah Bergman