This past weekend was a dream. It consisted of nothing more than catching up on life and as boring as that might seem, it was the most satisfying thing in the world. Saturday, I finally had a chance to work on making a set of Painted Rope Votives, a project that I have been planning to make for our apartment for quite a few months now. Last fall Marisa and I made these twig votives, one of my favorite projects of all time, and this is a more summery version! Plus they bring such a warm summery ambiance to the room.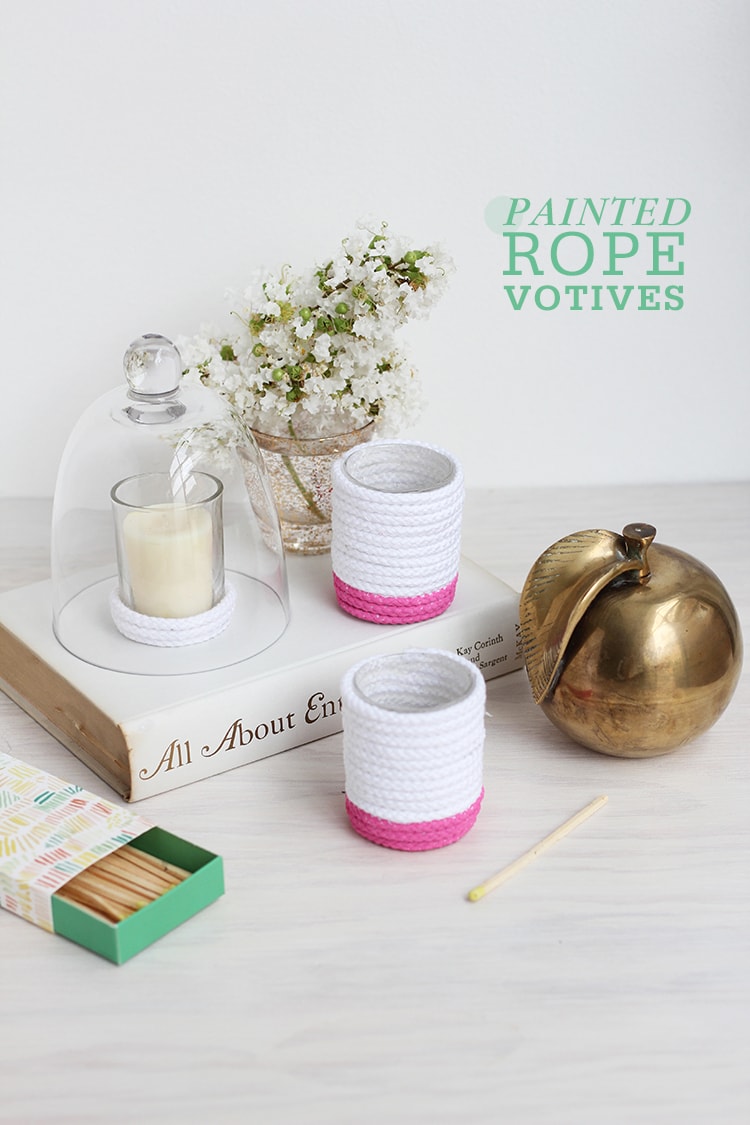 To make these Rope Votives you will need:
4-Clear Glass Votive Holders
3 9' spools white cotton trim
hot glue gun
votives and tea lights
paint brush
DecoArt Americana Multi-Surface Satin Acrylic Paint, 2-Ounce, Flamingo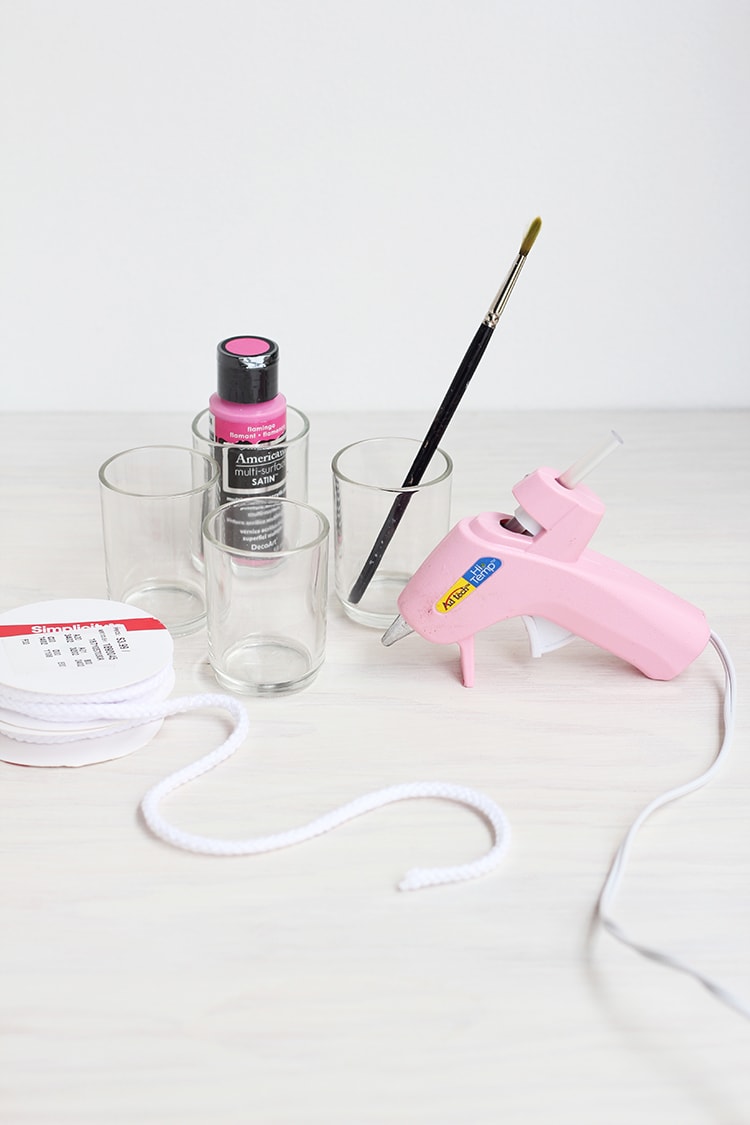 Step 1: Starting a the top of the votive, apply a thin line of hot glue around the edge and quickly follow with rope. Pressing onto the glass to secure.
Step 2: Continue working your way down the votive in a spiral pattern.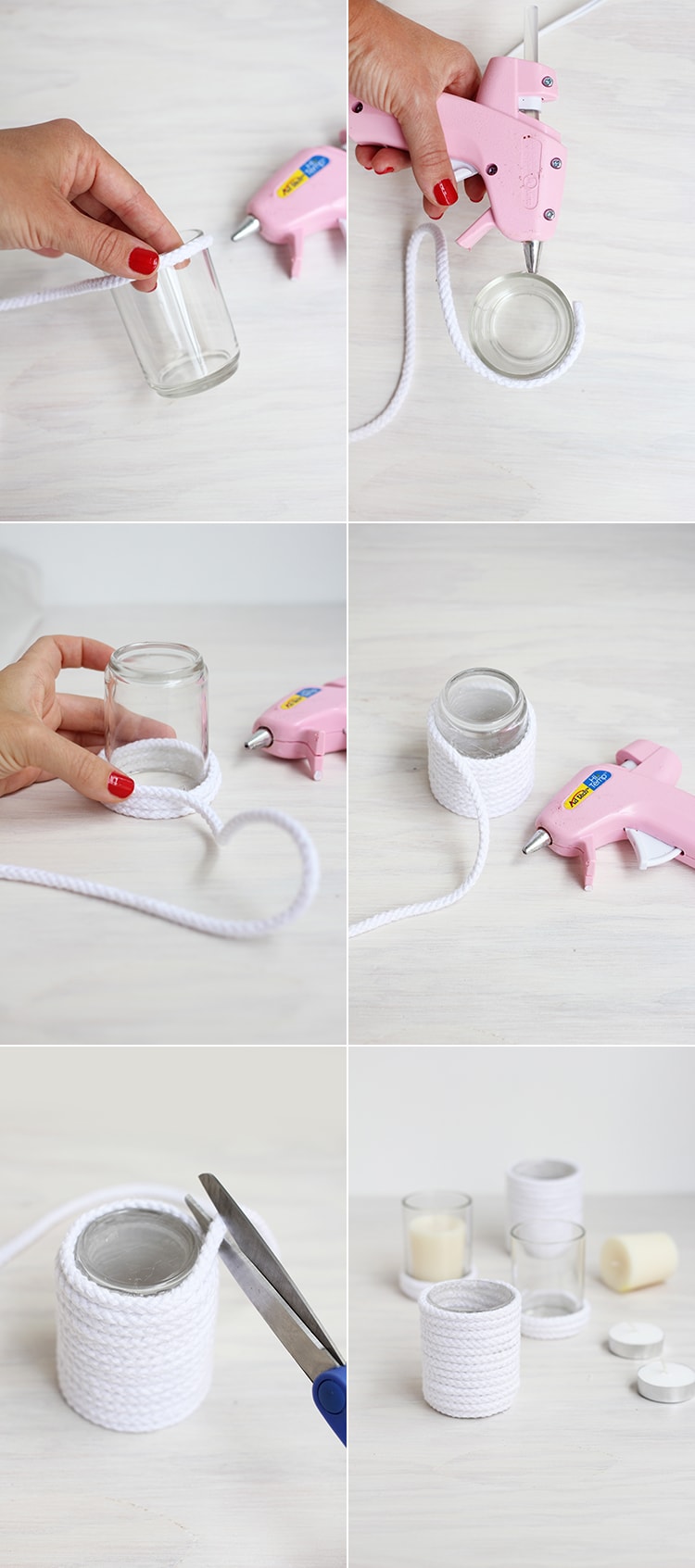 Step 2: When you come to the base of the votive, cut the rope at a diagonal and glue the end down.
Note: I made two votives completely covered and two with just three rows of rope at the bottom. For this option, start gluing rope at the bottom versus the top.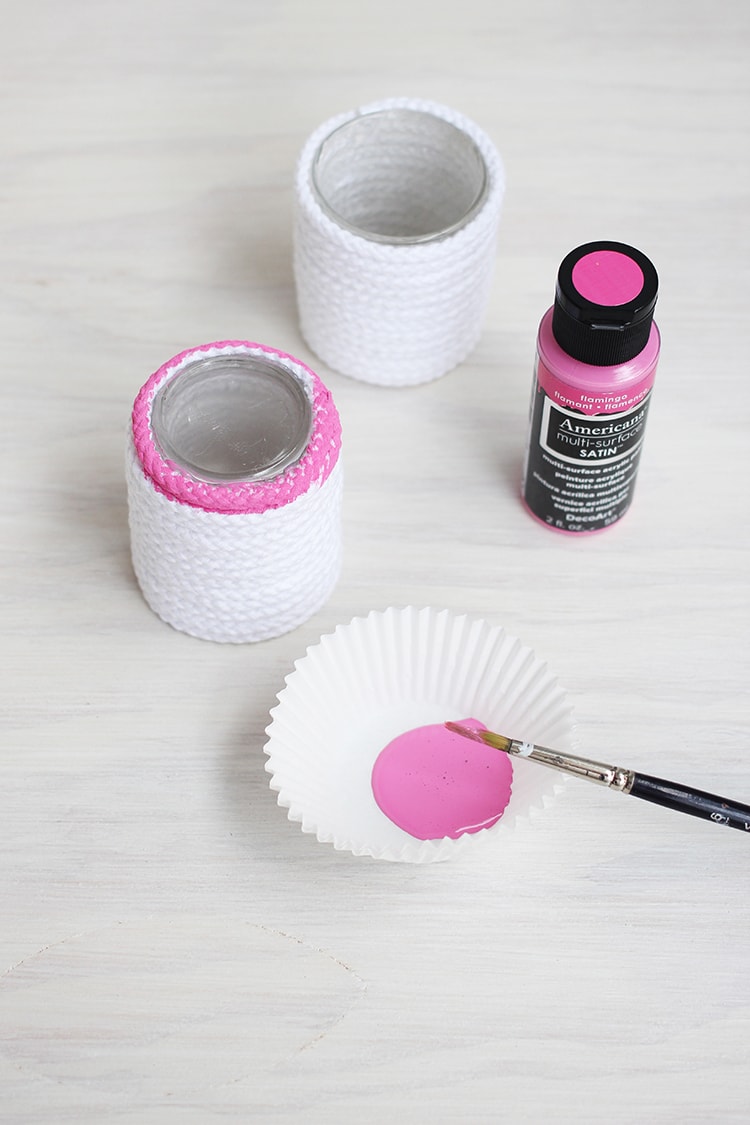 Step 3: To add a painted band to the bottom of each votive, invert votives and paint the bottom three rows. Or get creative! Try painting a spiral, different colored rows or the entire votive. I would love to try painting these solid gold.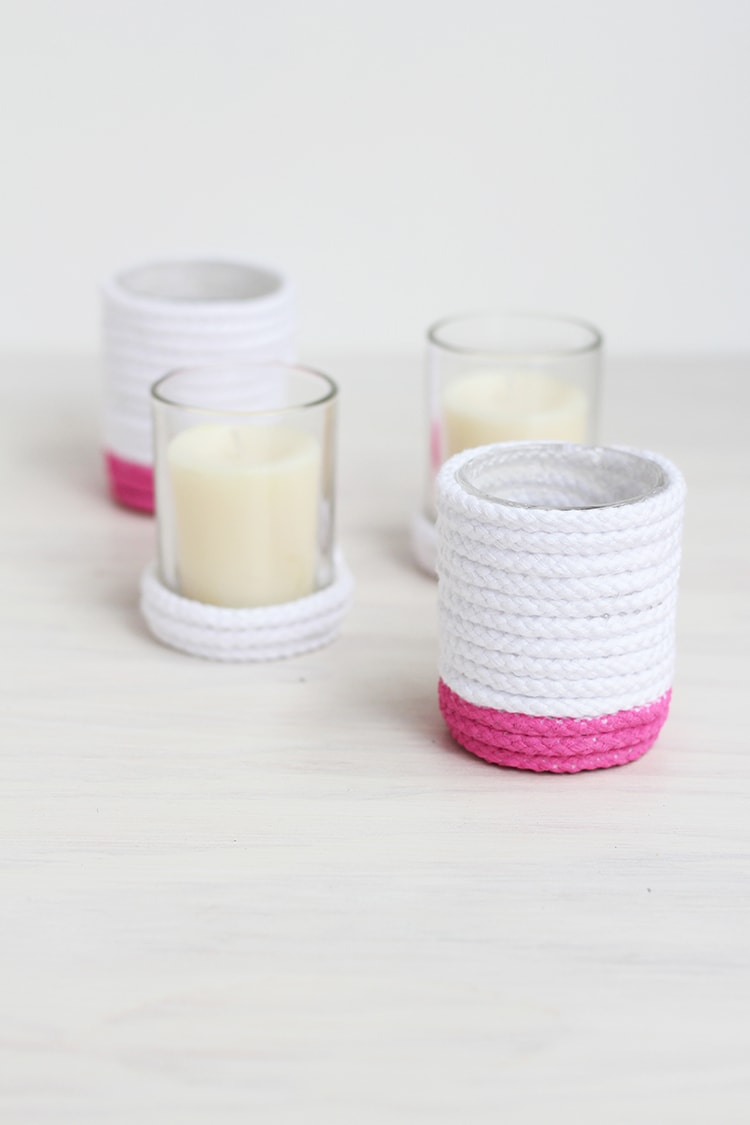 Step 4: Insert candles! For the votives that are completely covered in rope, I used small tea light candles to keep the flame away from the rope. For votives with just a small band of rope at the bottom, I used larger votive candles.
I absolutely love the way these turned out! I might even have to make some larger versions using hurricanes and actual rope. What else can I use to cover votive holders?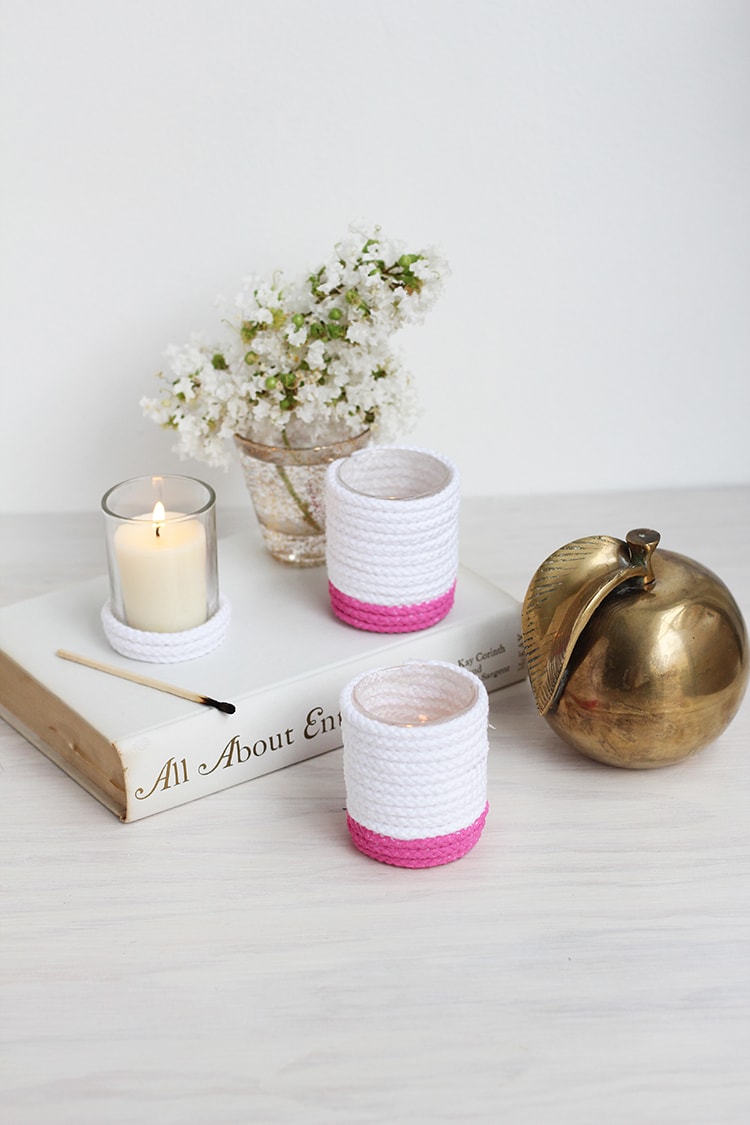 photos by Leah Bergman