Apparently, eight hundred is the secret number of grapes it takes to make one bottle of wine. So when you come home after a long, stressful day, pop open a bottle and decide to indulge, you're really just nourishing your body with an extra healthy dose of fruit! Well, okay… that's not exactly how the story goes, but pour yourself a glass of your favorite red, anyway, in honor of the newest Freutcake Book Club selection, Eight Hundred Grapes, by Laura Dave.
I breezed through this book in just a couple of days and have officially deemed it my favorite novel of the summer. And I'm not the only one who feels this way; numerous magazines, including Good Housekeeping, Glamour, and Marie Claire have named it "Best Book of the Summer." I have extremely high hopes that you'll feel the same!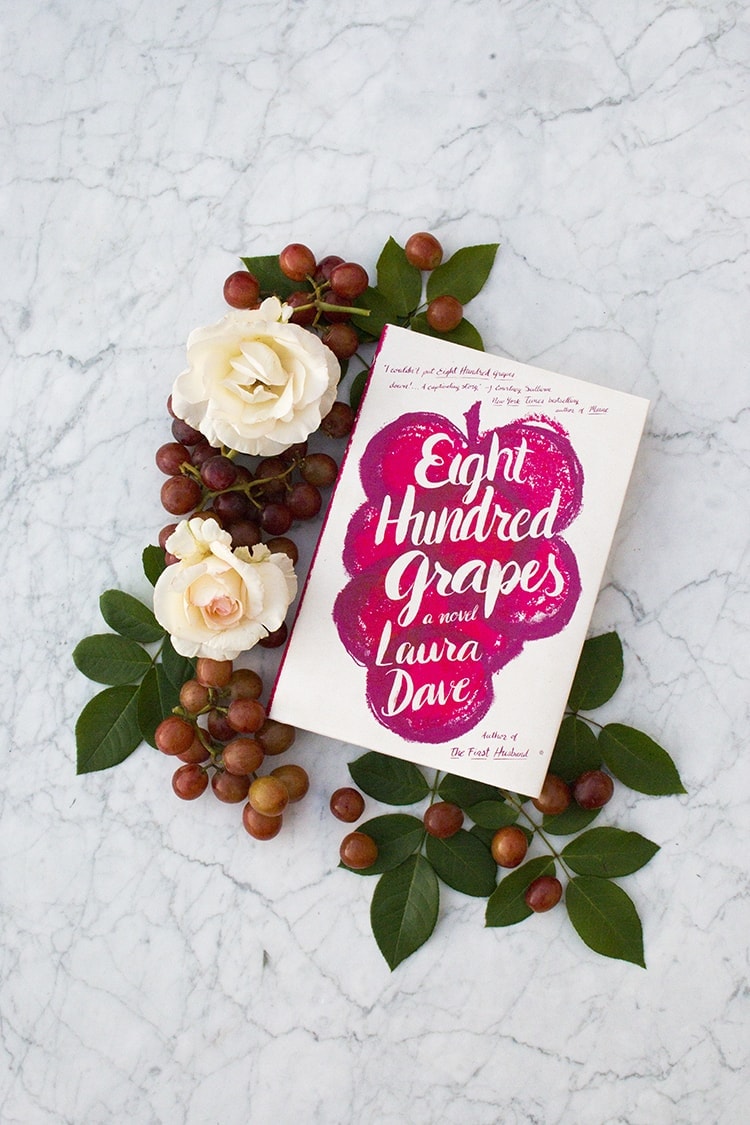 Eight Hundred Grapes introduces us to its main character, thirty-year-old Georgia Ford, on a rainy evening as she makes her way into a tavern in her hometown in Sonoma County. She's alone, sporting a disheveled bun, "deeply unsettled" eyes, and a wedding dress. Her wedding dress. I won't give away any more details at this point, but the secrets surrounding Georgia and her family will keep you on the edge of your seat as they begin to unravel. The various characters deal with the all too real struggles of dissolving marriages, sibling rivalry, family loyalty, and deciding when it's time to abandon everything for the sake of following one's heart. This is all done amidst a backdrop of luscious vineyards, charming cottages, pink sunsets, and warm lasagna dinners. Details of the precious process of winemaking are woven into the story and will provide you with a deep appreciation of the art, if you didn't already have one. You will truly feel like you've been whisked away on a wine country weekend getaway as you drown yourself in this novel. Just writing about it is making me want to read it all over again! So join me and Freutcake Book Club as we read (or reread!) Eight Hundred Grapes. Make sure to leave a comment below letting us know if you do, what you think, and if you have any other suggestions for future book club picks!
Get the Book: Eight Hundred Grapes: A Novel
photo by Christina Streit