This Easter Cheese and Crudites Board is the perfect appetizer to set out for family before Easter dinner.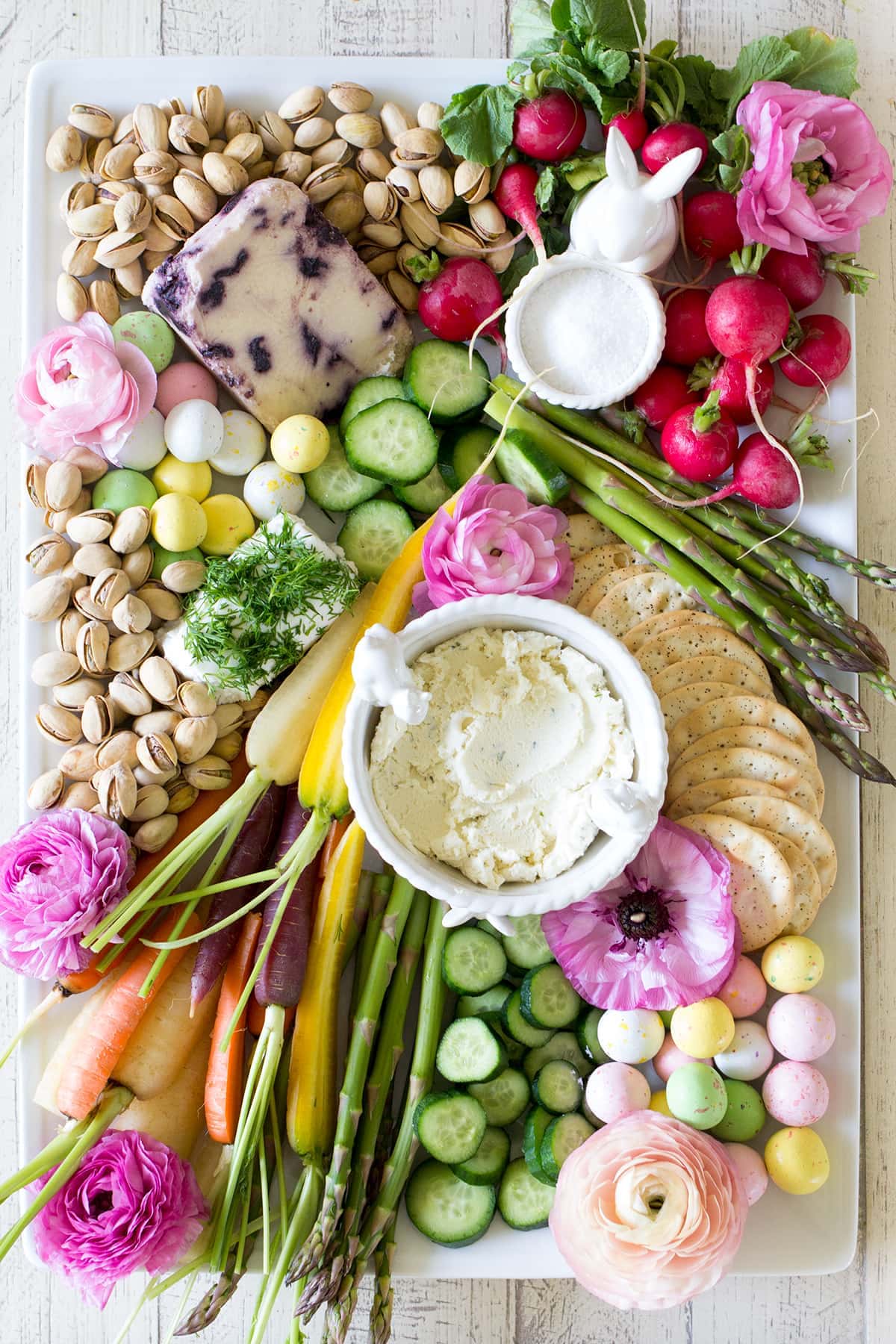 It's bright, fresh, and full of fresh spring flavors which is a nice change from the typical cheese boards that can at times be very rich and heavy.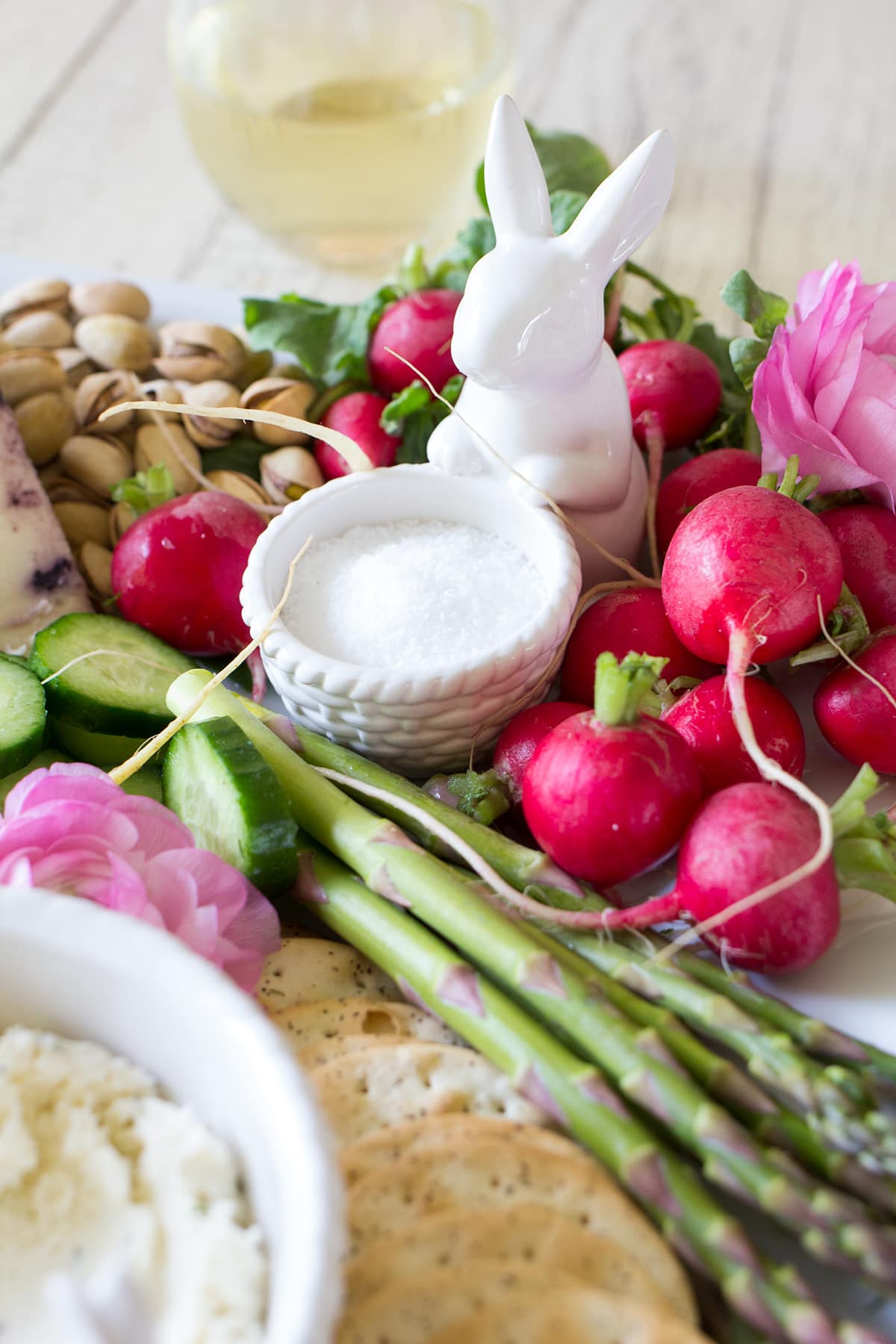 William Sonoma currently has the most gorgeous spring and Easter tableware. These plates for example are one of my favorite sets...and this table runner, stunning!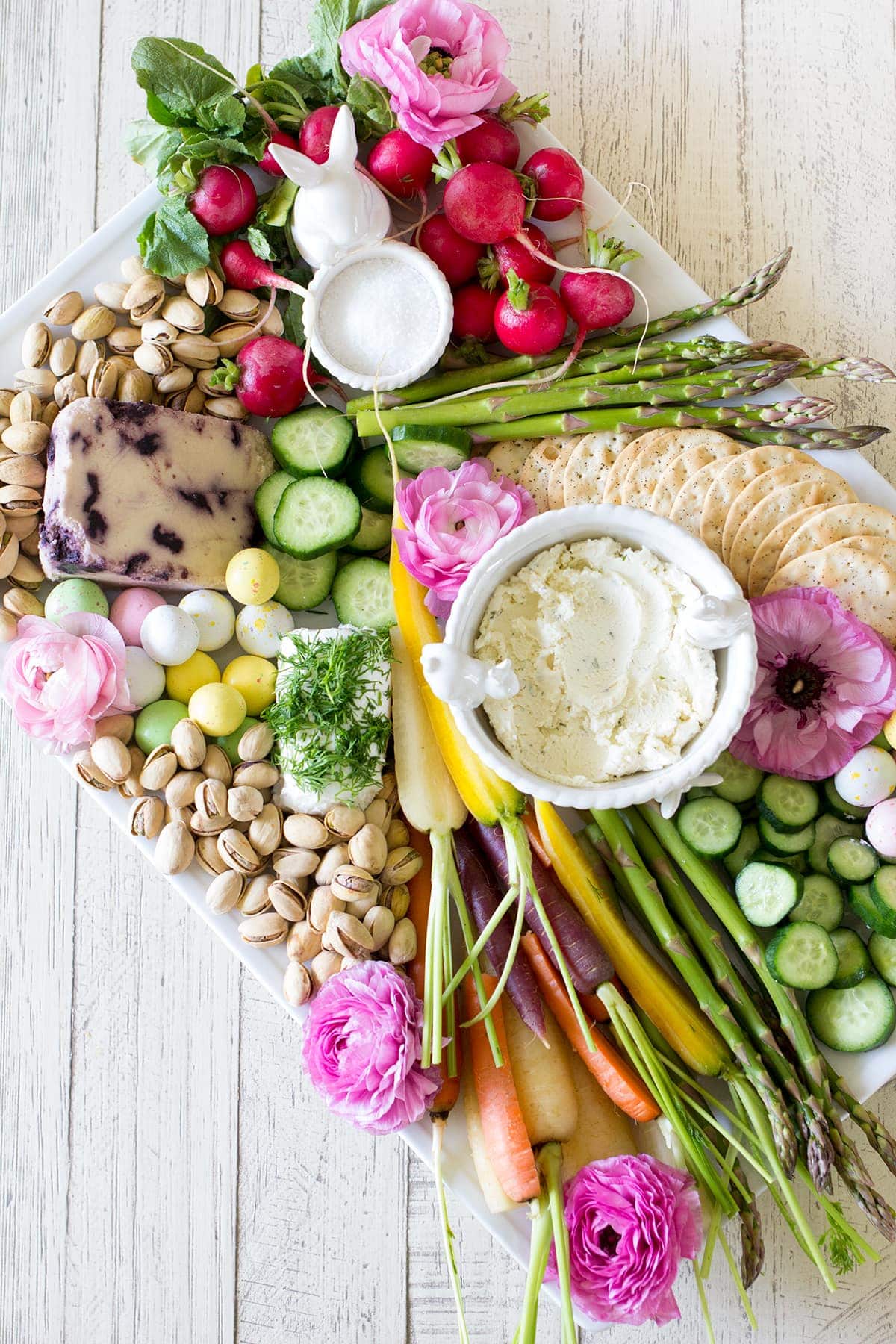 Crudites is such a fresh and delicious way to serve veggies. You can blanch them quickly (here is the method) or serve then raw like I did. I used this bunny bowl to hold creamy garlic herb Boursin cheese for dipping and this tiny bunny candy dish for holding kosher salt. Radishes dipped in just a touch of salt are perfection!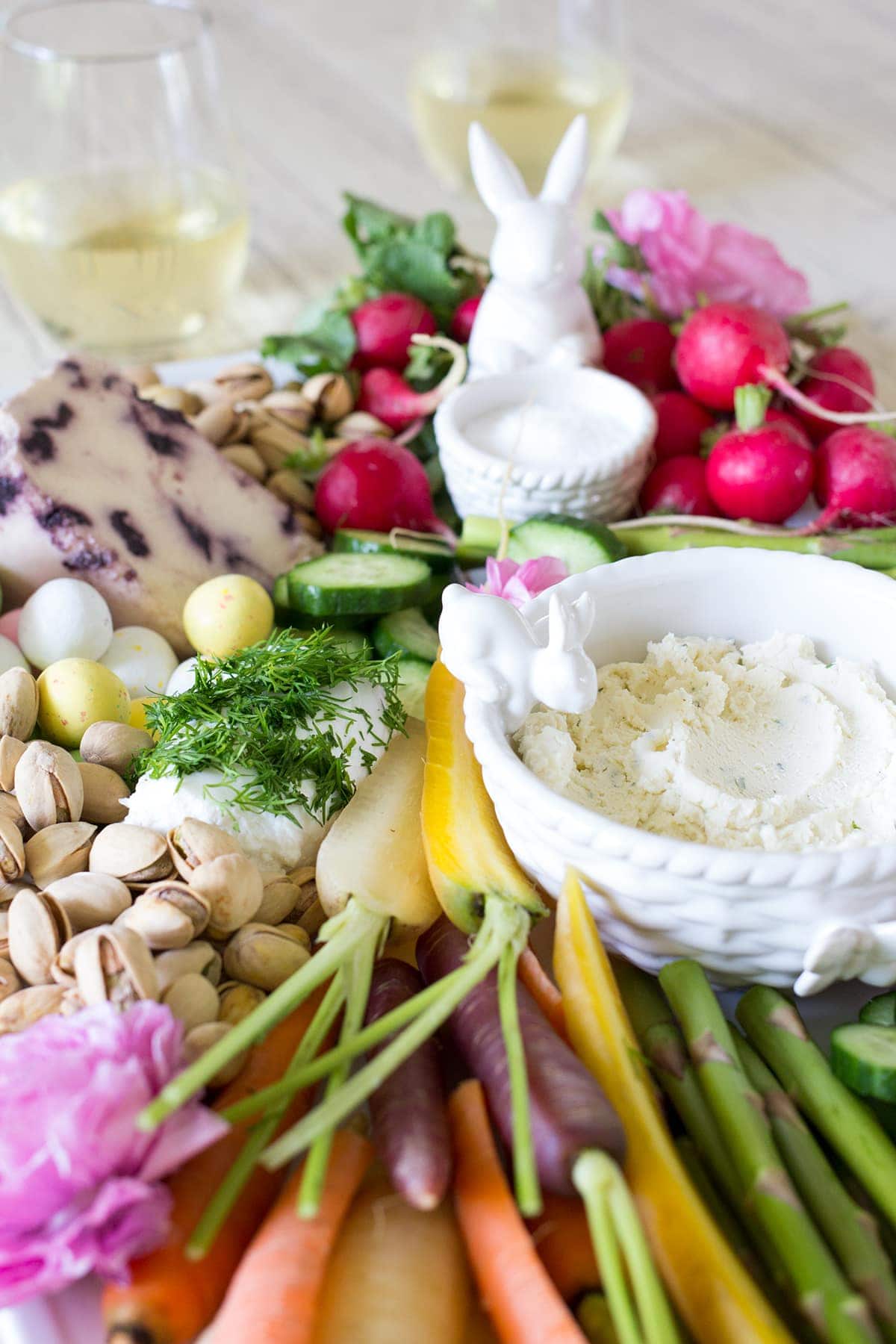 For the cheeses I chose a creamy goat cheese that I topped with freshly chopped dill, Boursin spread and last but definitely my favorite on the board, a blueberry stilton. That blueberry stilton is hands down one of the most delicious cheeses for a spring inspired board and pairs so nicely with the chocolate eggs I hid beside the veggies as well as a glass of crisp Sauvignon Blanc. DELICIOUS!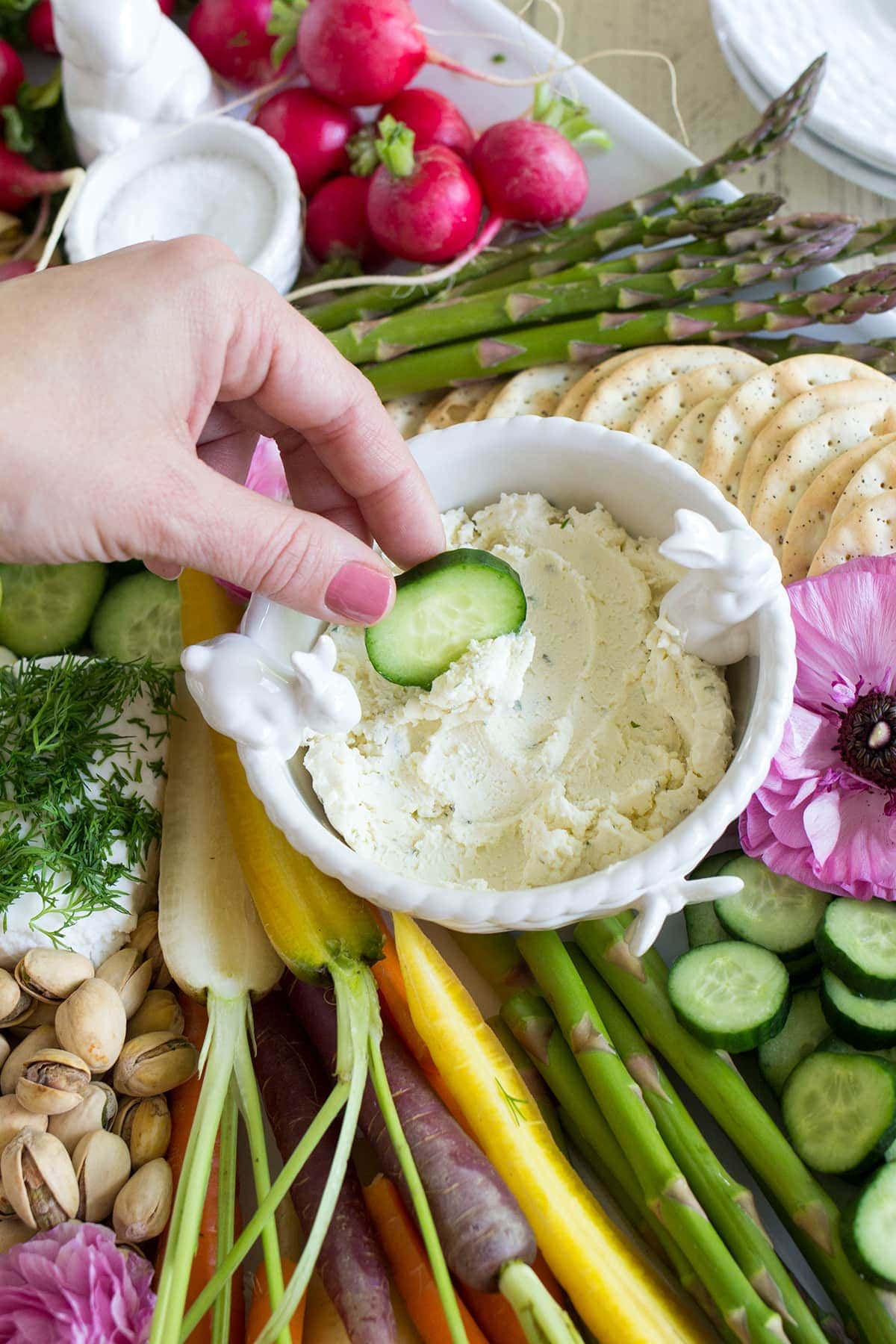 The veggies include fresh asparagus spears with their ends trimmed, rainbow carrots, mini Persian cucumber slices, and radishes; think springtime in the garden!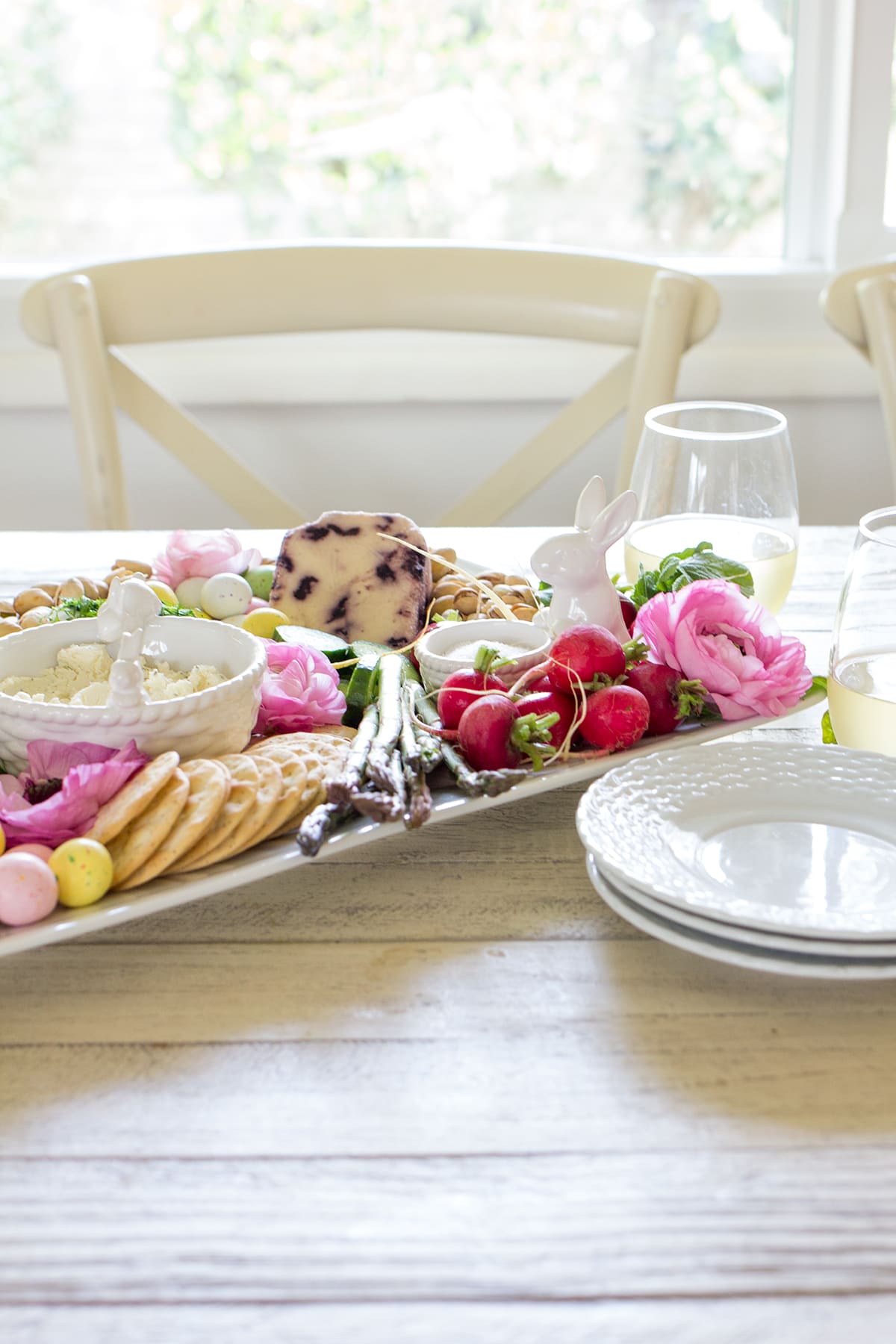 To finish off the board I added pistachios, malted chocolate eggs, water crackers, and a few fresh ranunculas to fill in the spaces and make the board feel like a mini garden.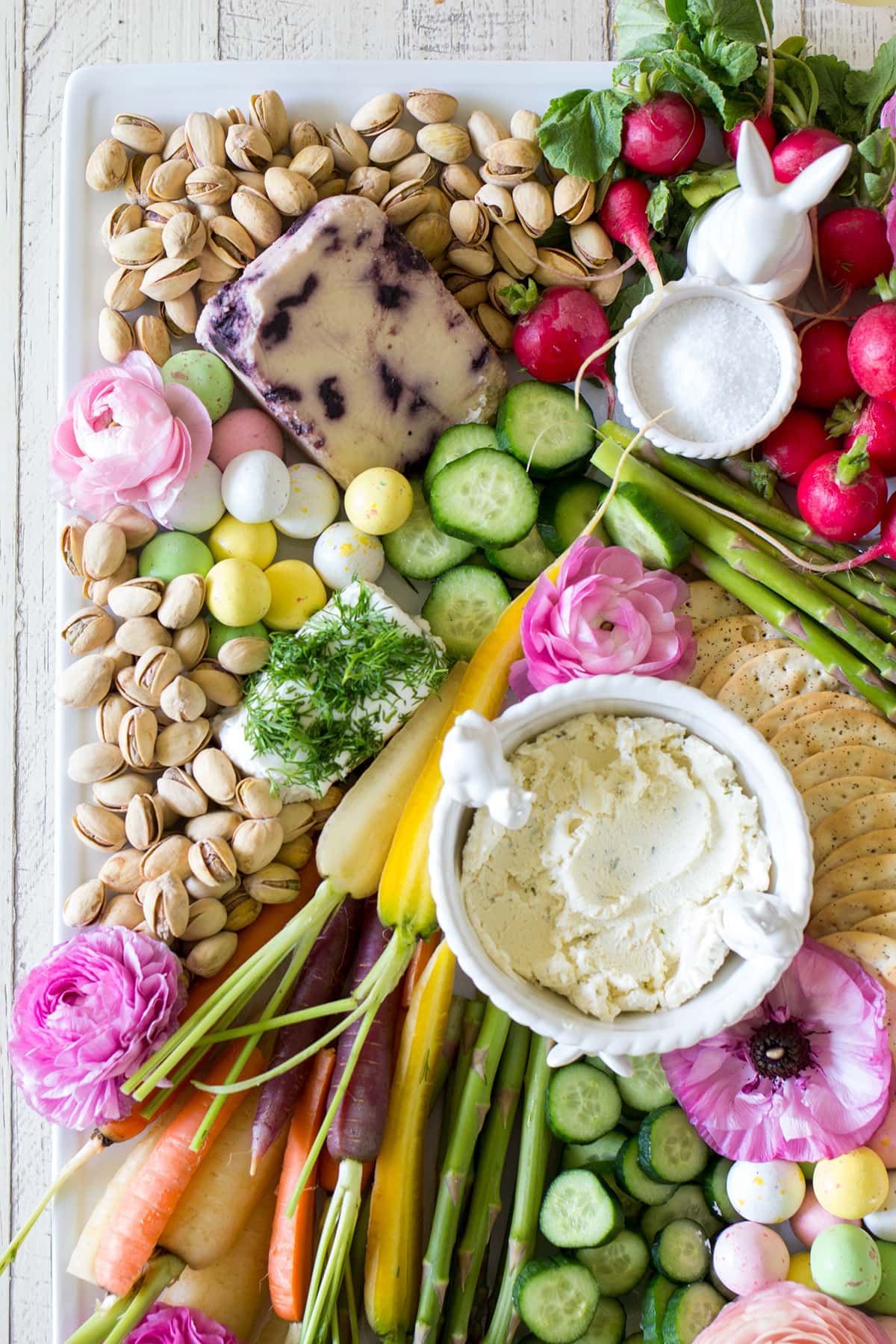 Tell me you don't want to dig into this edible garden of cheese, Easter chocolate, and crisp veggies! I'll say it once again, DELICIOUS!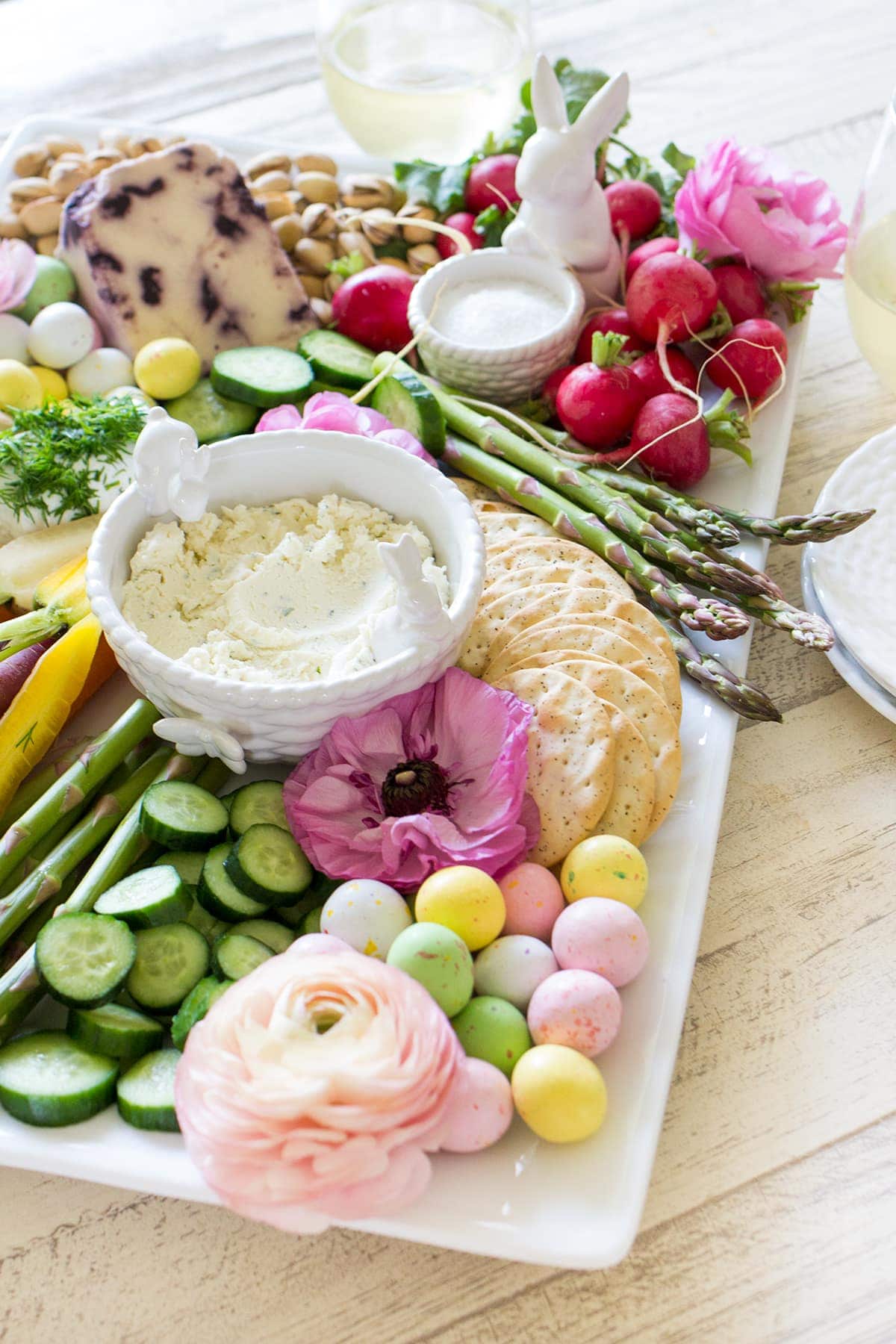 Happy Easter and spring season! You'll find more cheese board inspiration here and here!