This past weekend I had the honor of representing Darling Magazine's "Hostess" persona at their Create + Cultivate conference. I lead a room full of 90 talented, beautiful, and inspiring women in a round of crafting Painted Rope Votive Holders to inspire a simple hostess gift idea, or dinner party accent. As I prepared for speaking to this group and sharing my craft with them, I thought about what it means to be a "Hostess." Immediately my thoughts went to figures like Martha Stewart and June Cleaver. Historically a hostess is synonymous with a perfectly tidy kitchen, ruffled apron, steaming pot roast, and wobbly jello mold, not to mention a spacious dining room to entertain in! Quite the opposite of my small one bedroom apartment, dishwasher-less kitchen, and round 4-seater dining table, I should add.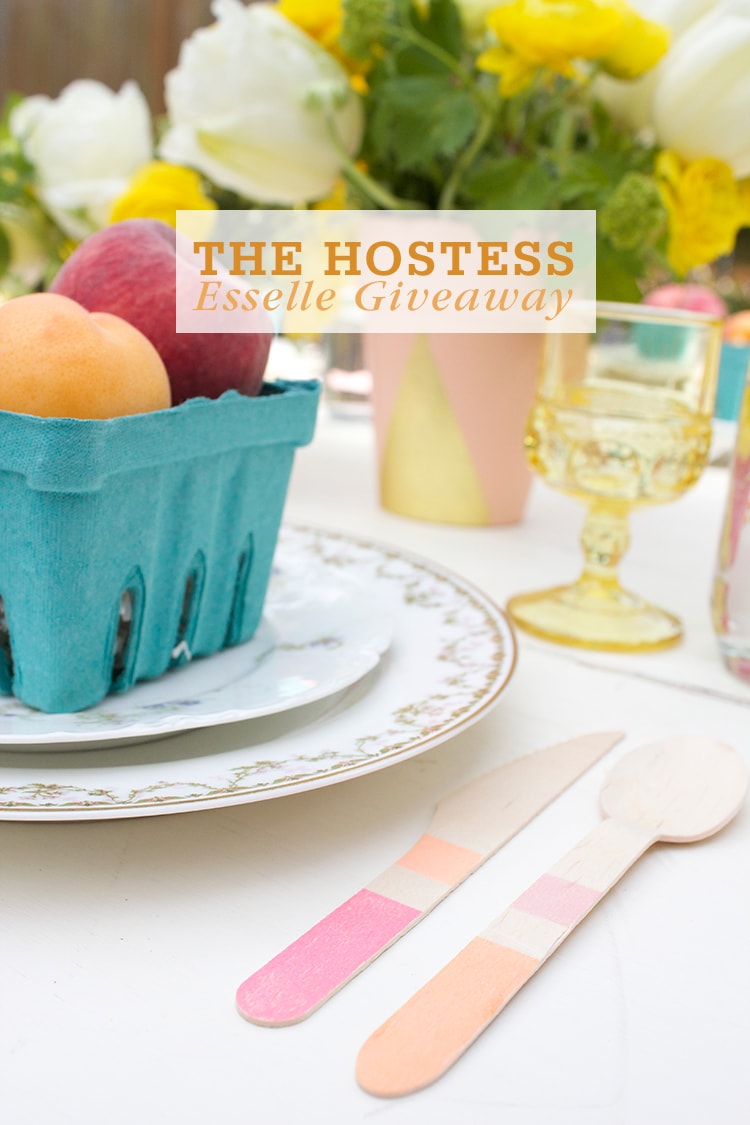 For starters I had mixed feelings about considering myself a hostess. What I've found is that while I love the art of entertaining, cooking a meal, mixing drinks, and generally socializing with friends and family; often times I feel the pressure to achieve perfection only to fall short on many occasions! You have no idea the frenzy of dish washing, toilet bowl scrubbing, and hurried candle lighting that ensues before my guests knock on the door. (Tell me I'm not alone in this!) I'm usually frustrated and sometimes a bit embarrassed at how little space I have to entertain guests, not to mention my general lack of seating. There is no, "Let's retire to the library for cocktails" in this house.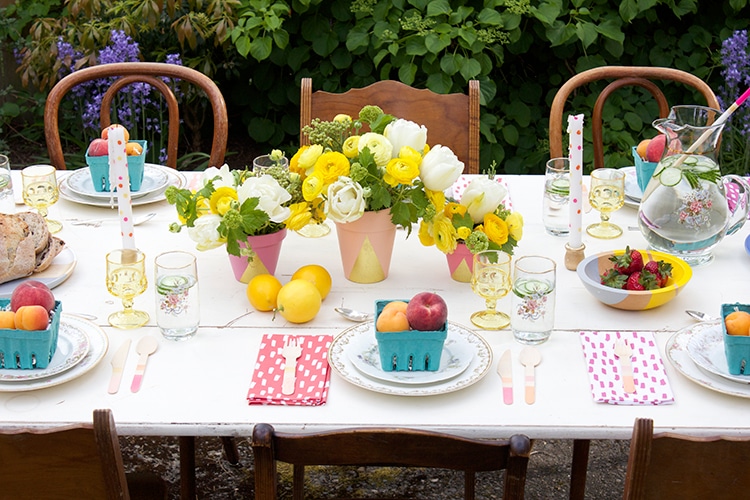 So, as I considered all of these facts, and tried my best to work them into a meaningful presentation to accompany my candle project, I realized one very important thing. Despite all of my preconceived notions and feelings of inadequacy when it comes to the proper entertaining home, I still considered myself a hostess. The good intention behind the act of opening up one's home, big or small, creating a welcoming atmosphere, and a sense of comfort is all that is really required. I think too often we get caught up in the idea of perfection, of keeping up with the Jones', and forget about what qualities and talents we can personally share with others. So on that note I led the conference in a round of candle holder making.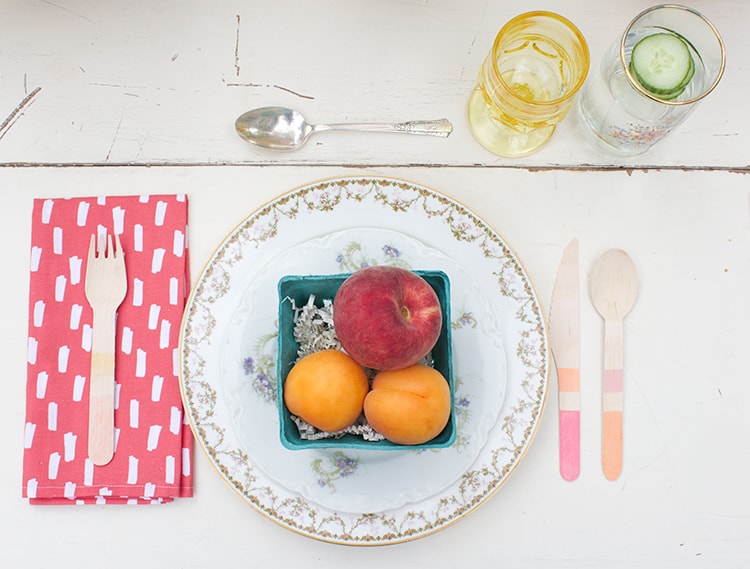 photos via Esselle
It's always been my intention with this blog to share inspiration, delicious recipes, easy entertaining ideas, and DIY projects made for the modern-day hostess. I hope that I can inspire you to consider yourself a hostess in your own right, to open your home to the ones you love, and to never be intimidated or held to a level of perfection that is simply not realistic. Mostly, I hope you take away a desire to entertain, to host, and to share your talents and hospitality with others.
On that note, Esselle is giving away a $50 gift card to use towards one of their Hostess boxes to a Freutcake reader. Esselle creates dinner party decor and tablescape essentials for the modern hostess...how perfect! So, please leave a comment here about your thoughts on what makes a "Hostess." I would love to hear from you, and you might just win a gift card too.
Here's How to Enter:
Note: Comments must be entered by 12:00 am PST, August 29th in order to qualify.