In a small kitchen like mine, a few minor edits can make a big difference! I partnered with Bed Bath & Beyond to refresh my kitchen for spring & summer and I'm so glad that I did. Since renovating this kitchen almost two years ago, I've done little to style it. Most of my accessories were white and metal which gave my kitchen a very clean but cold feeling. Because I use my kitchen to photograph all of my recipes here on the blog, it's important that it stays de-cluttered and functional. However, I really wanted to bring it a bit of wood, and warmth to the space that my family and I spend most of our time in.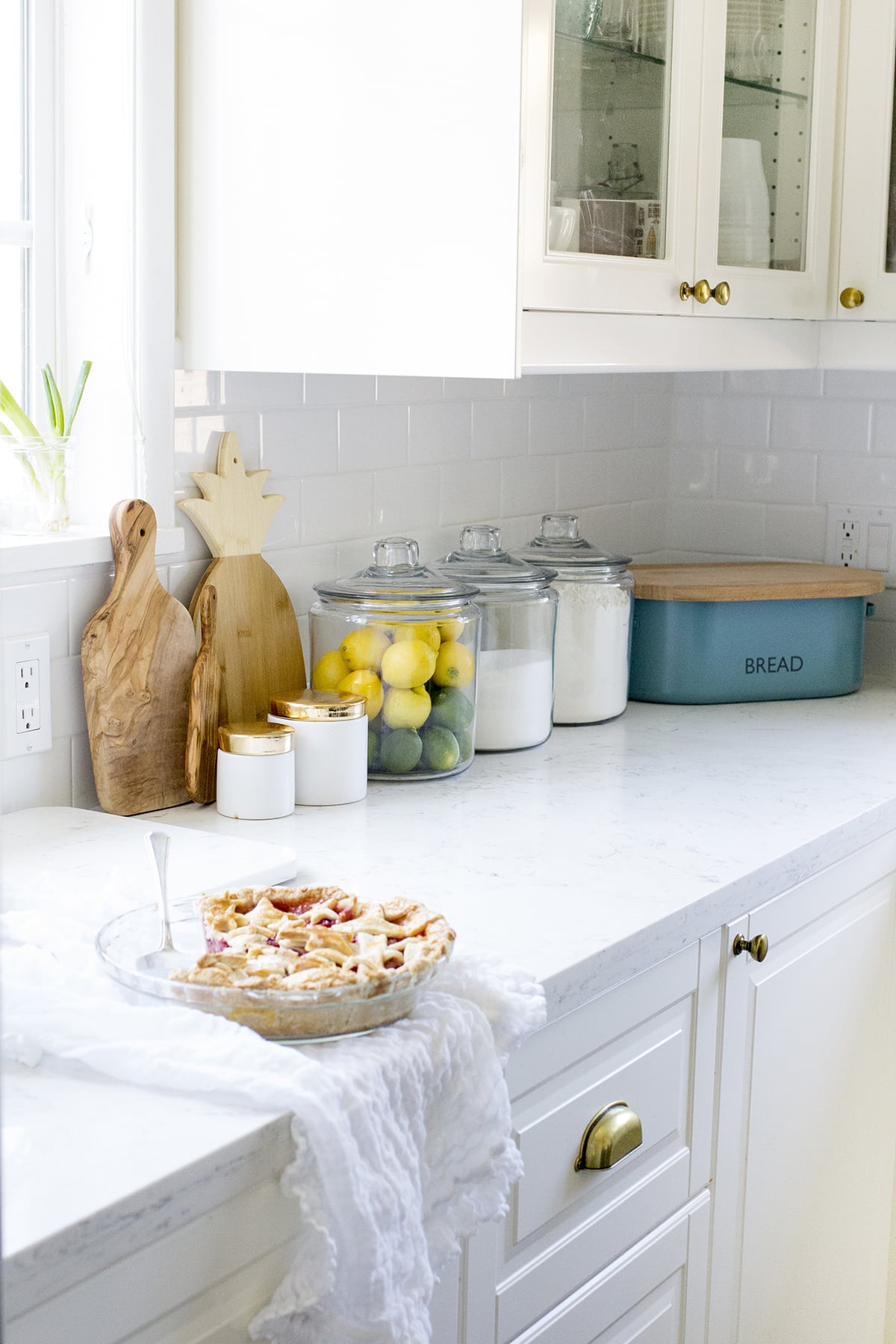 With the twins, it's easiest for me to shop online which is one of the reasons I love Bed Bath and Beyond! If you remember, I created my Christmas gift guides from their site as well. It's such an easy one stop shop for me. I found all of the new pieces for my kitchen refresh online, ordered them and never had to drag my crazy twins into a retail store, score! Although, I do really enjoy browsing the aisles of the actual store when I get a chance.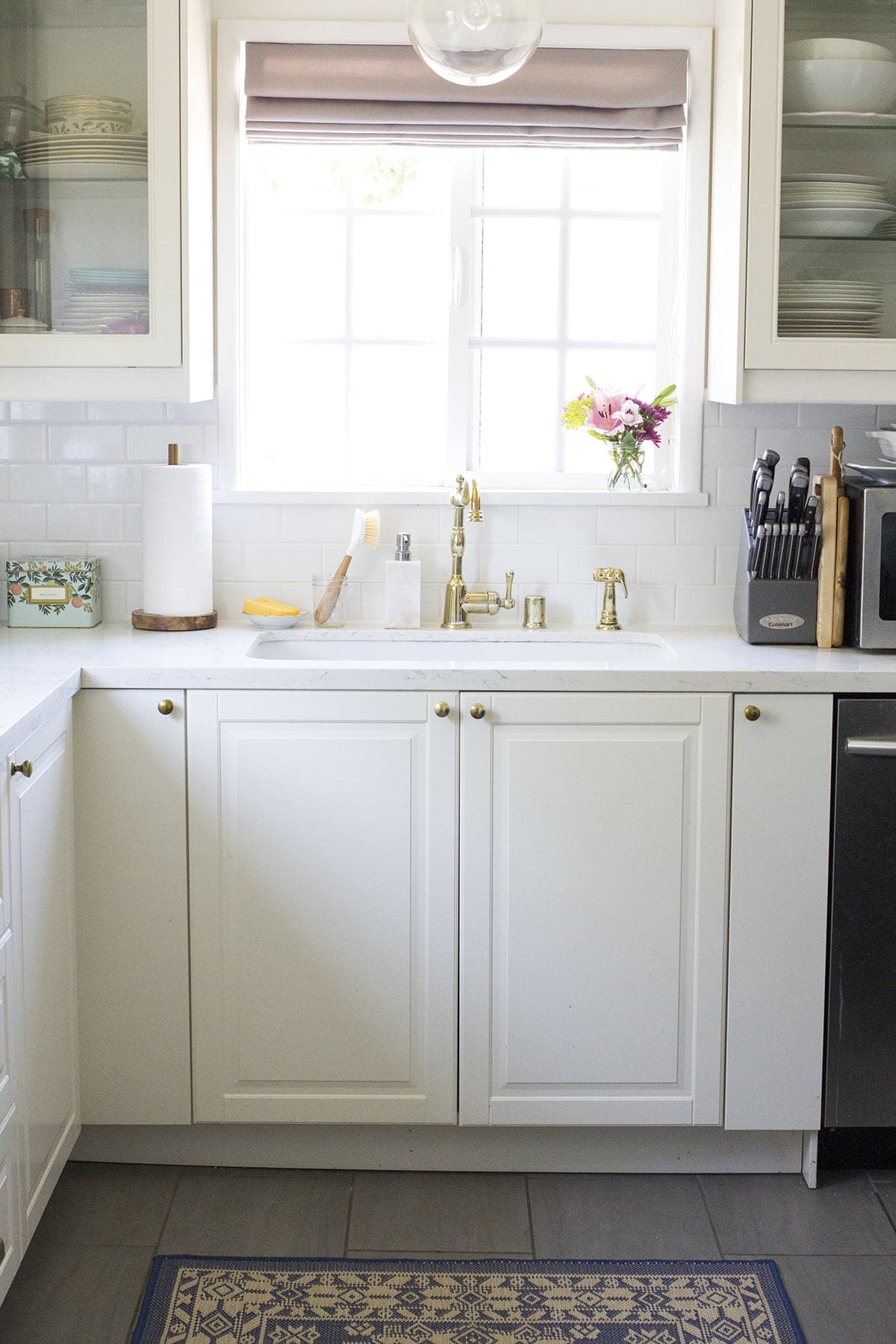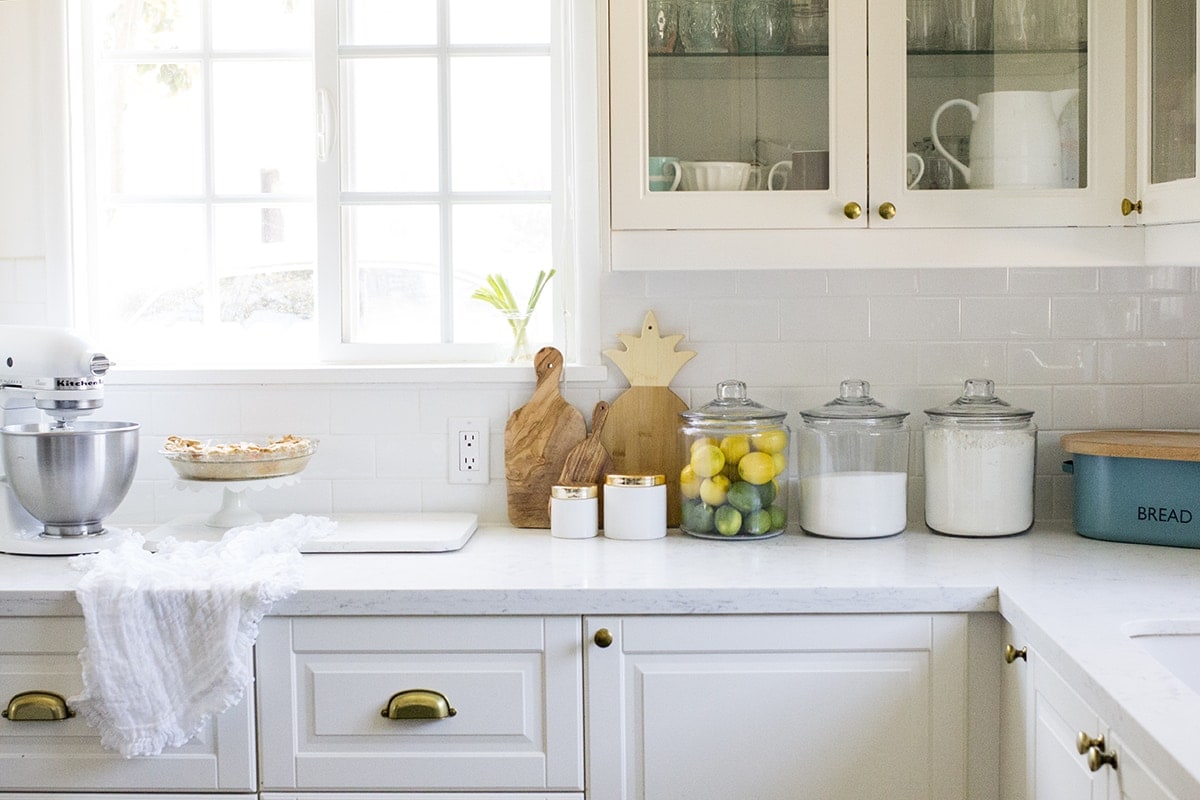 So here's what I found to warm up my favorite room for spring and summer…
Area Rug. I really wanted a rug in this space but it was necessary to find one that would withstand all of the food, twins, spills etc. I chose this indoor-outdoor rug and I love the comfort it brings the room.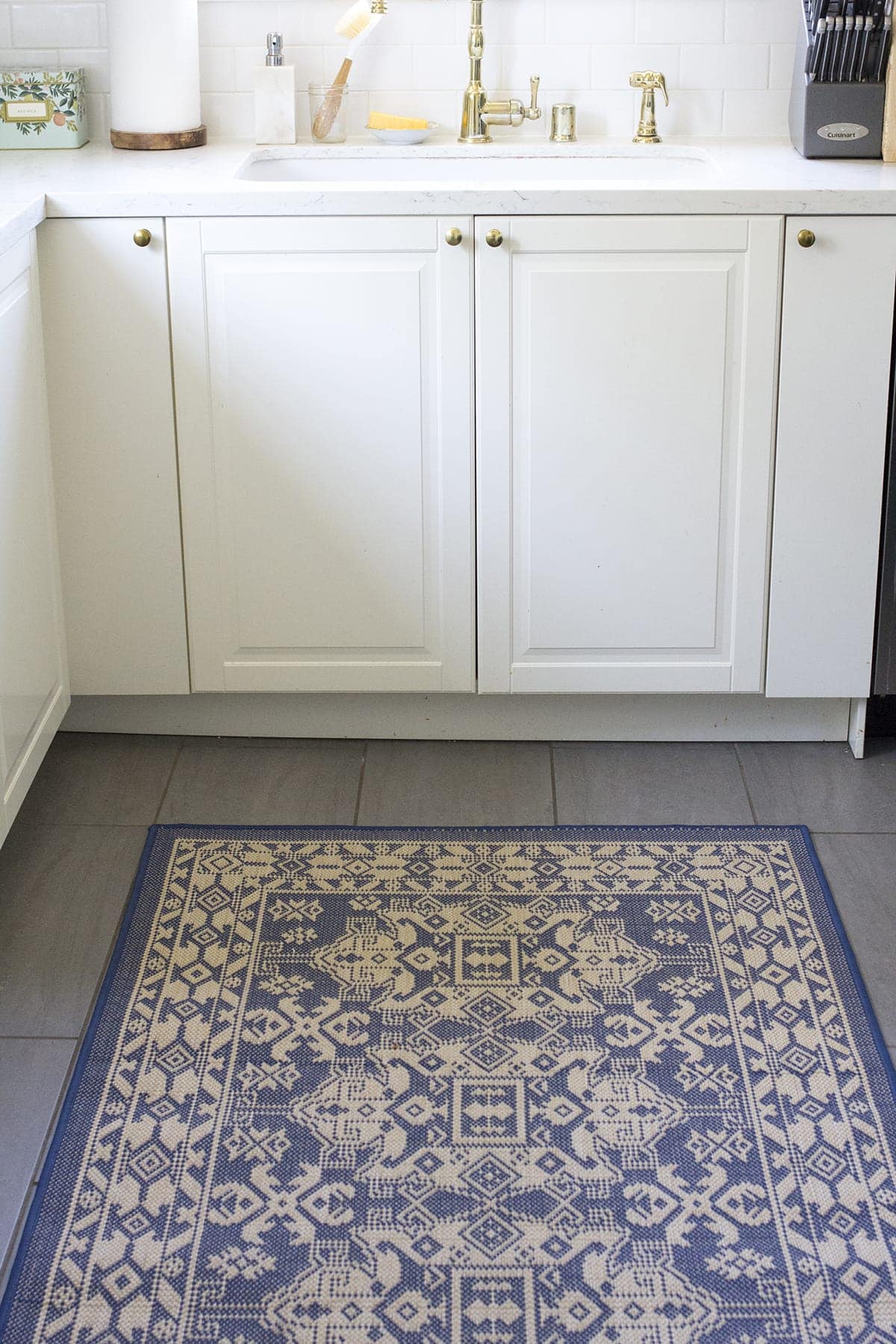 Bread Box. This might sound like a small change but FINALLY all of the bread and tortillas are out of site. What a huge difference this vintage inspired bread box makes. Before, all of our loaves of bread and bags of tortillas were thrown into large open copper jam pan in the corner which became a constant eyesore in the kitchen. I love that this bread box has a wooden top which doubles as a cutting board for slicing bagels or bread.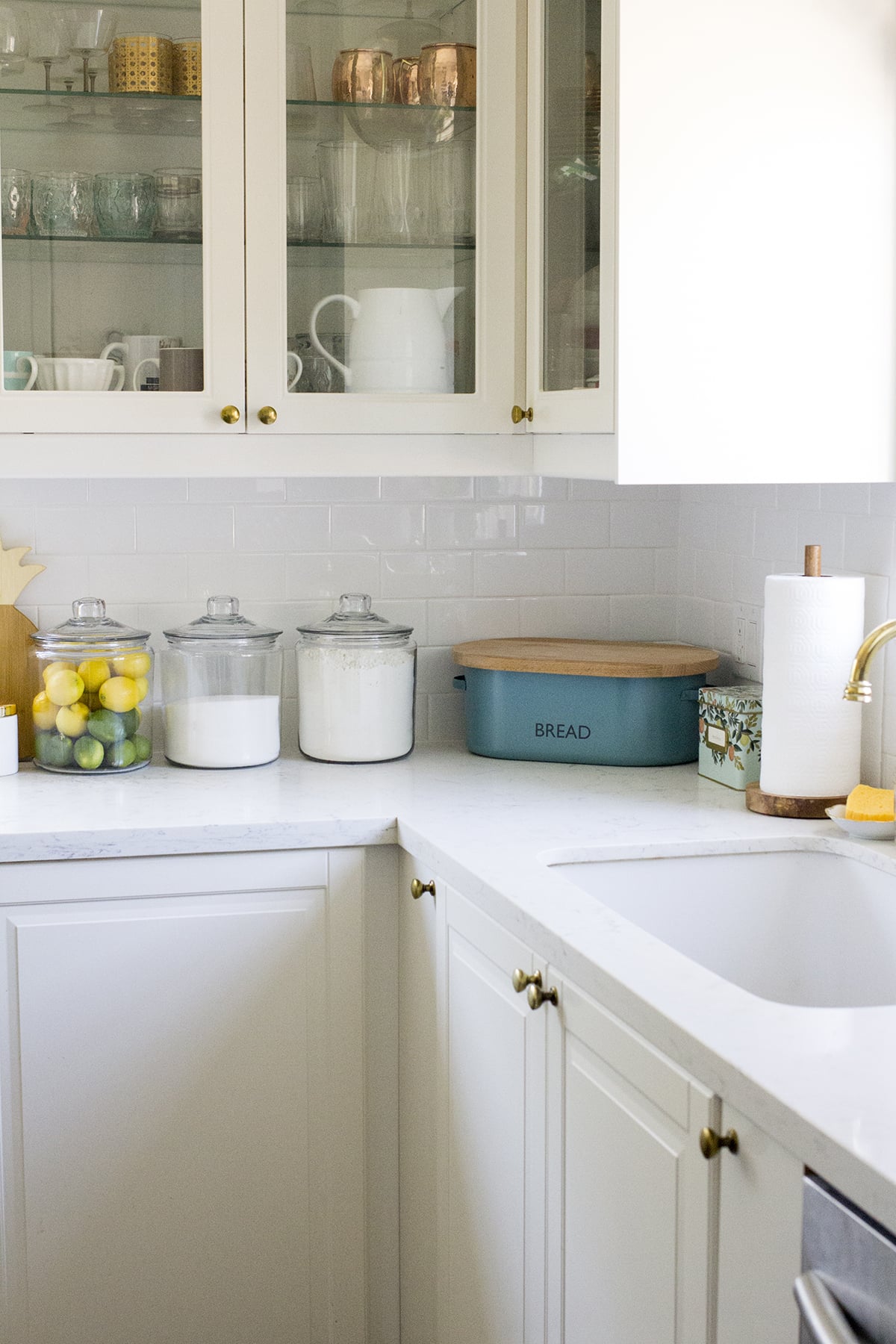 Glass Jars. I do a lot of baking (as you might have guessed) so my flour and sugar are kept out in large canisters on my counter top. I really liked the look of these Anchor Hocking glass jars because they have a classic feel and are very simple. I ordered a third jar originally to keep oats in but ended up filling it with all of the citrus we had. I use up a ton of lemons and limes throughout the week so this might be my new way to store citrus. I also ordered this pineapple cutting board to add to my collection, because it was just too fun to pass up.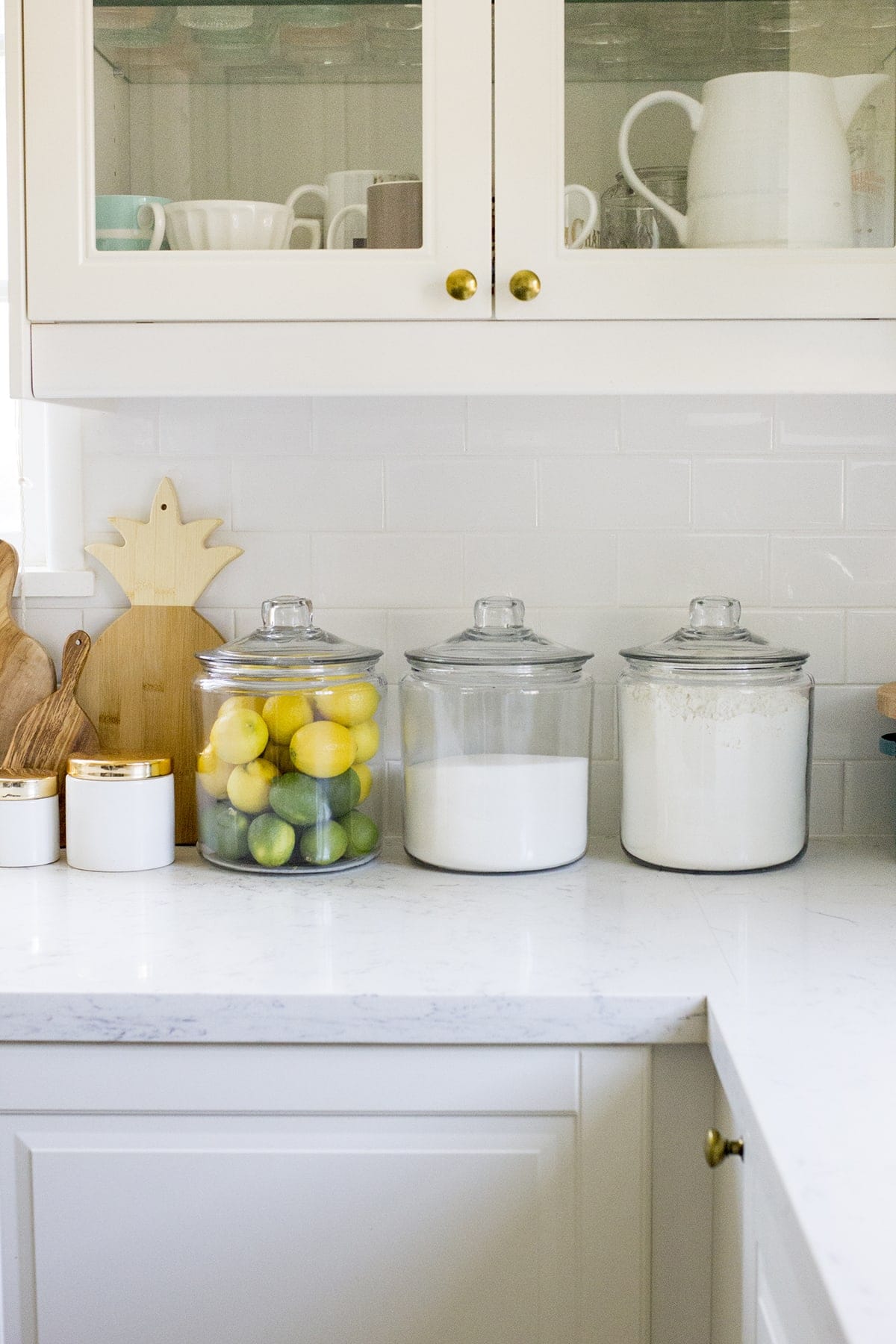 Sink Area. My sink has always been a jumble of plastic soap dispensers and sponges. It drives me crazy! I found a marble soap dispenser at Bed Bath and Beyond for our dish soap and this pretty bamboo brush for pots and pans. Even these simple changes make a big difference. No more hot-pink plastic scrub brush! I had a completely miss-matched clear acrylic paper towel holder which is now updated to acacia wood to match other pieces in my kitchen and I love it!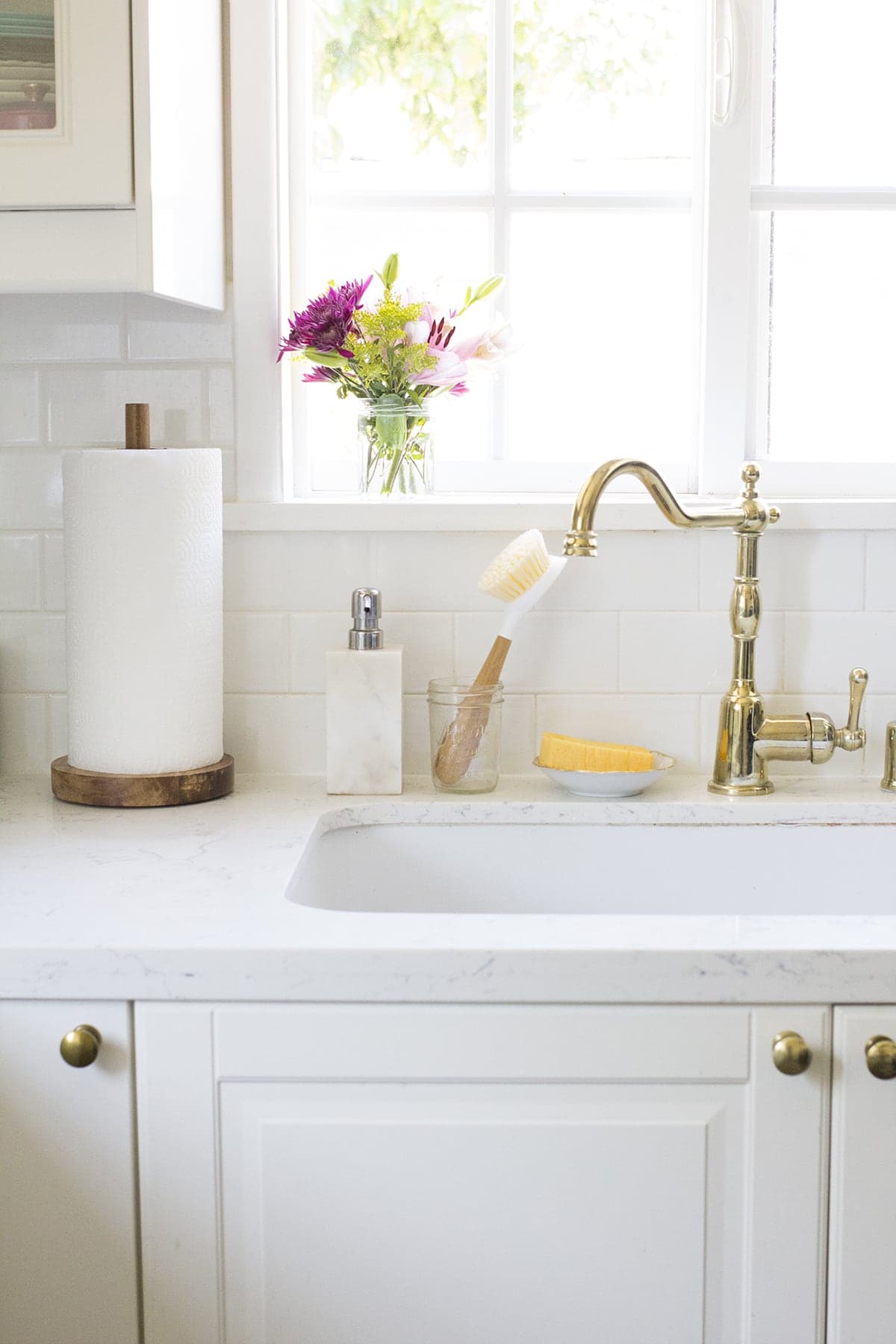 Stove Area. Possibly the most used space in my tiny kitchen is the small counter-top to the right of my stove. It's where I keep our Keurig as well as all of my wooden spoons for cooking. I used to have a large white jug holding my wooden spoons so I replaced it with a streamline wood canister, ordered some new bamboo spoons (since a bunch of mine needed to be replaced) and added this beautiful marble and acacia wood spoon rest.
I'm so happy with the updates I made! Just a few small changes are all it takes to refresh a space and bring it into the new season. Plus, it was a great reason for me to do some much needed deep cleaning. Thank goodness for spring! So, what do you think of my kitchen updates? Let me know in the comment section below. And let this stand as proof that my kitchen was once miraculously clean.
Looking for more home ideas? Checkout my Sumer Patio Refresh!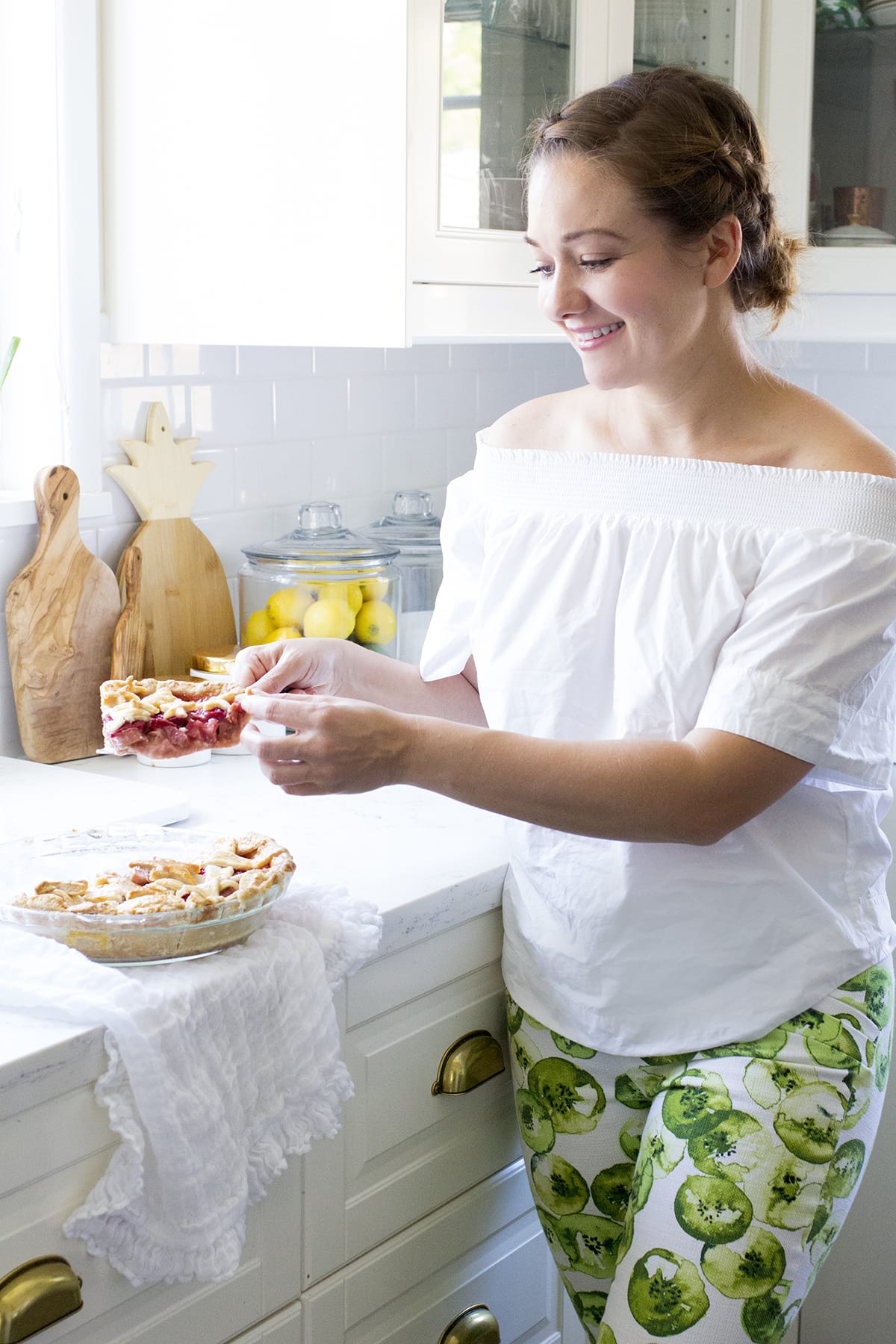 Disclosure: This post is in partnership with Bed Bath & Beyond, a brand I love. All opinions here are my own.
SHOP THE POST HERE: