We spend a lot of time eating and relaxing outside during the spring and summer months and our little back patio was long overdue for a refresh! Here's how we transformed our tiny patio into a cozy lounging area perfect for long days of barbecuing and outdoor entertaining.
- thank you to Bed Bath & Beyond for gifting us these pieces.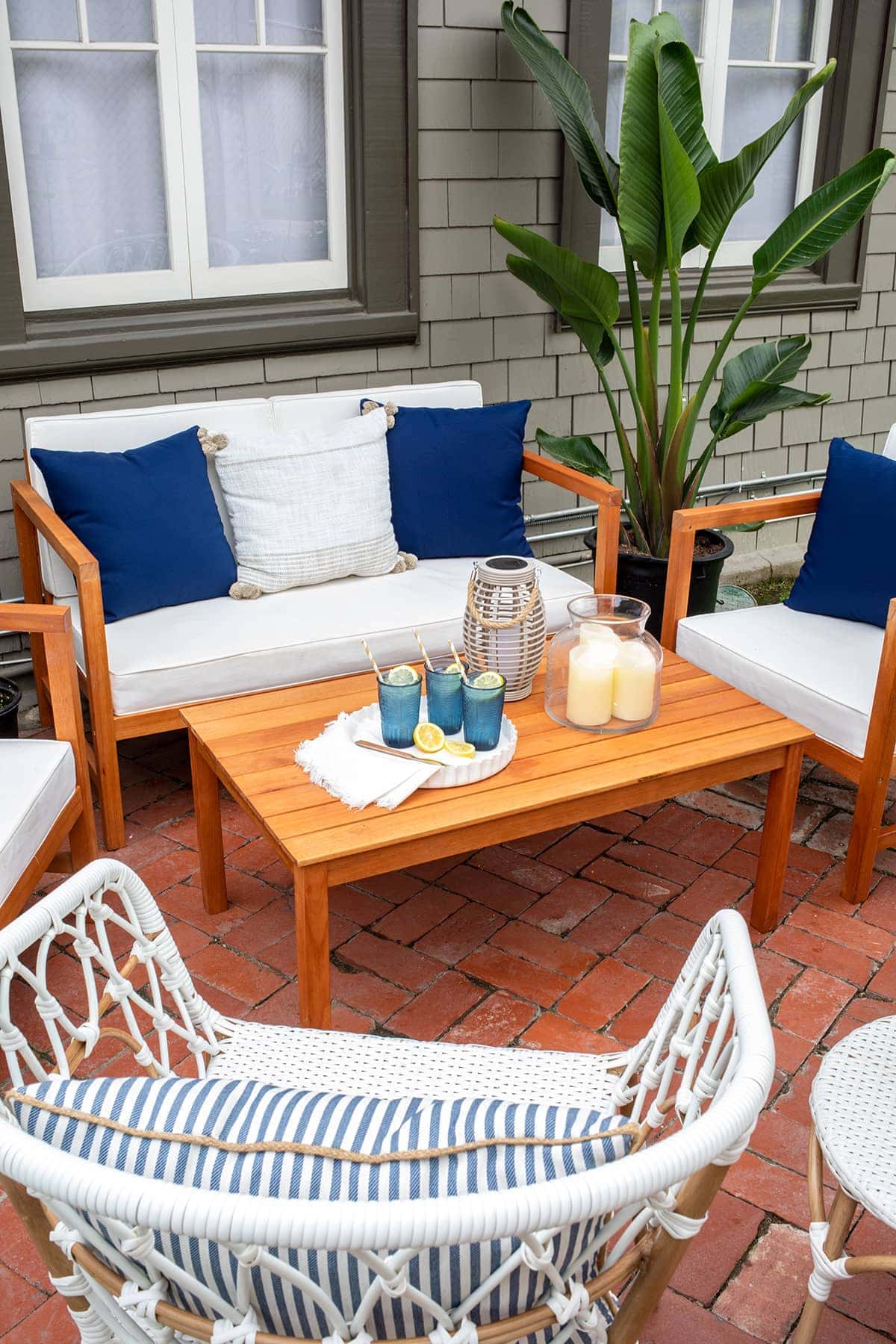 Summer Patio Refresh
With a broken table and faded benches, our outdoor space was in a sad state of disrepair. Our space is rather limited so I decided to switch our old patio table for a more comfortable conversation set.
I've already spent many afternoons sitting on this couch working on my laptop while the kids play. I was hesitant to choose white cushions but the covers are removable and washable. So far, so good!
Note: You might also enjoy a past Spring Kitchen Refresh I did of our kitchen.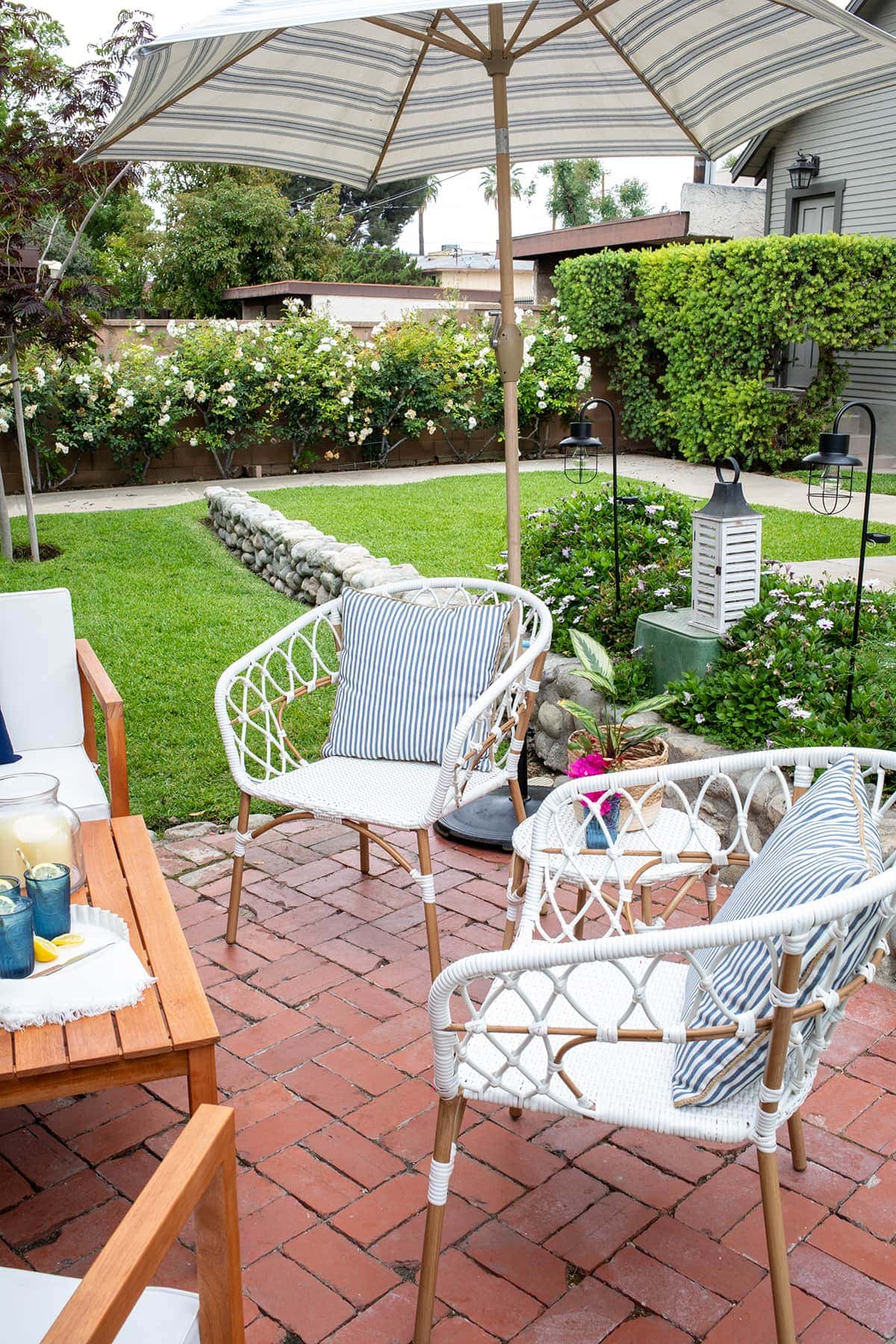 I love this three piece wicker bistro set and it's a fun way to add additional seating to the space. The twins have claimed these two chairs as their own and I love that I can hose them down if there happen to be any spills. Who says stylish furniture can't be functional?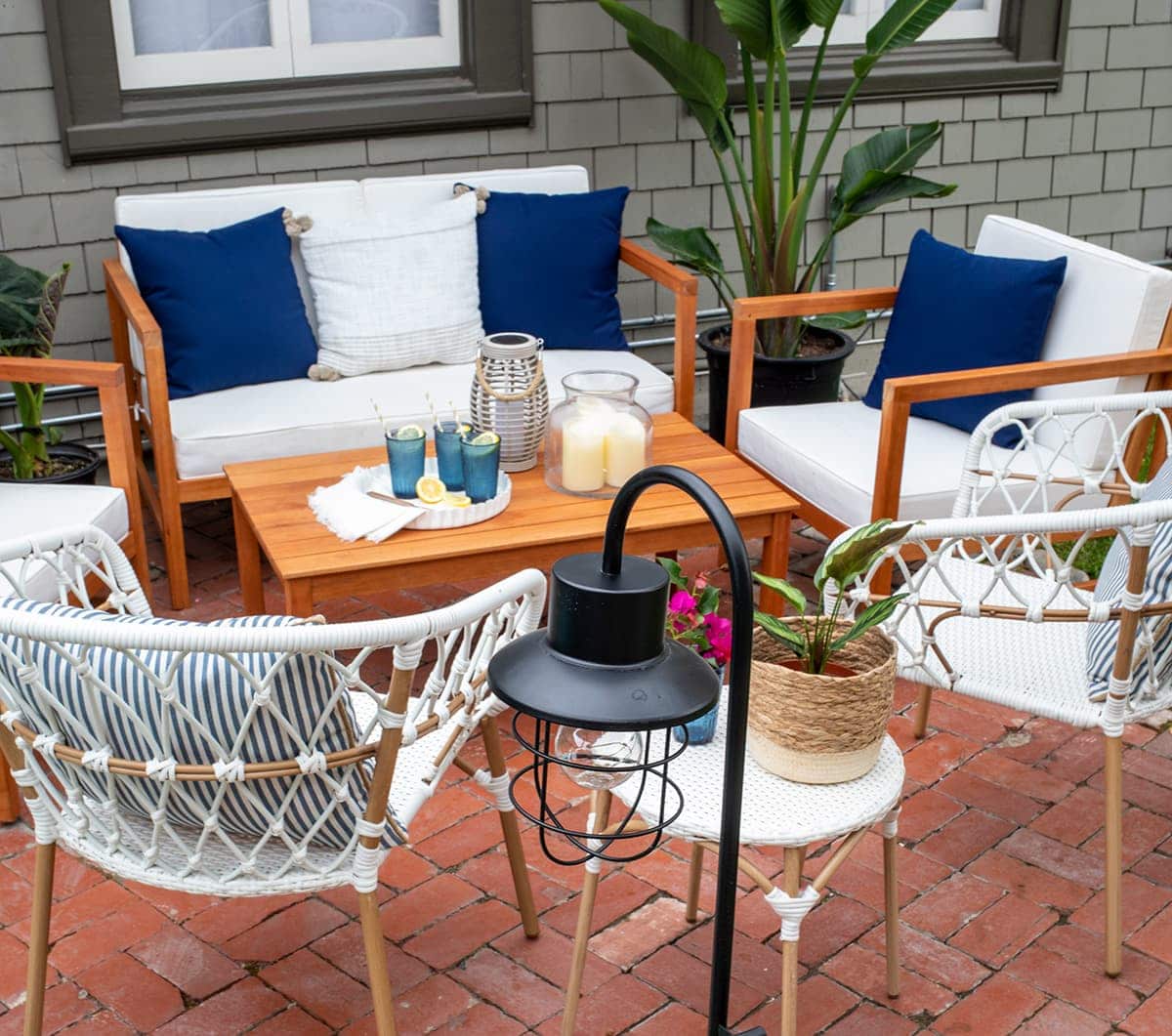 Outdoor Lighting
Adding additional lighting to the patio was a goal of mine for those late summer nights. Solar Lanterns, Shepards Hook Garden Lights, and battery operated candles all add such a nice glow to the patio. All three add such nice ambiance to the space.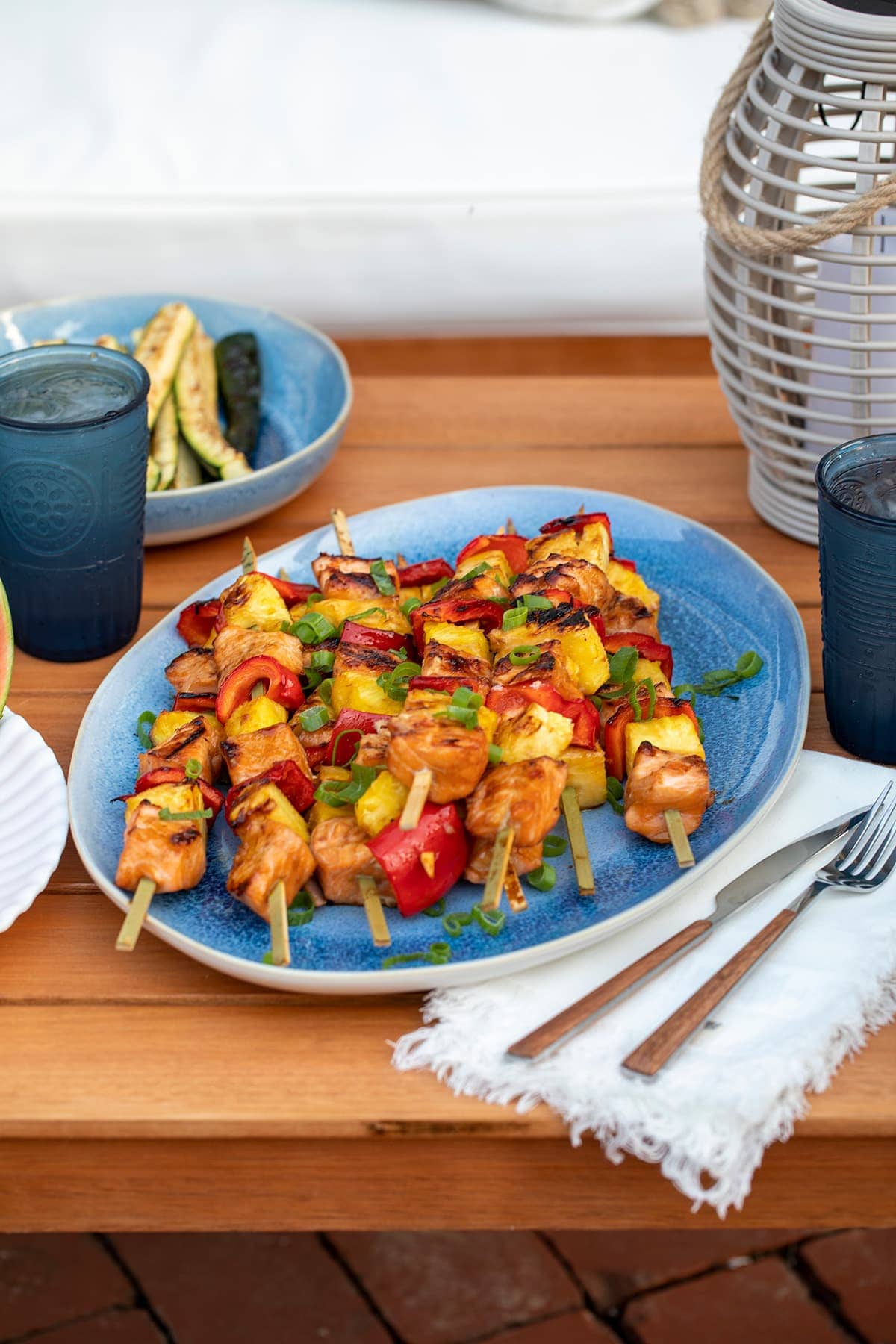 This seating area is perfect for grabbing a plate of food, sitting and relaxing. It's definitely not your traditional table and chairs arrangement but for our family it works really well. I like the intimate feel of these pieces together and the easy, casual style. I can't wait to enjoy more time outside this summer.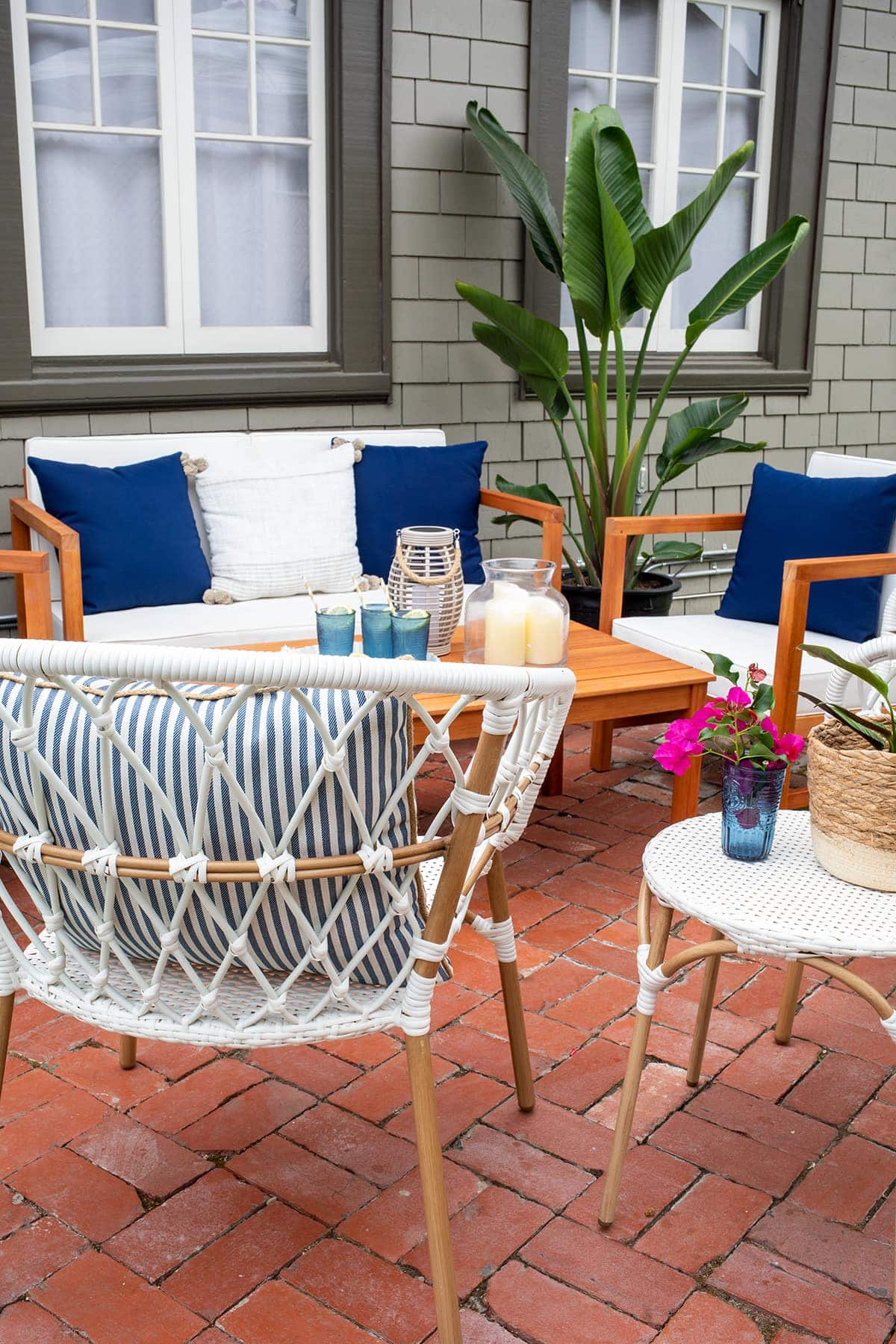 Favorite Recipes for Outdoor Entertaining:

Bee & Willow™ Home Solar Lantern with Rope in Tan
Fringed Napkins