Jason and the babies are at the park, probably doing that adorable double swing twin thing, and I'm standing over a bowl of thinly sliced apples and pears sprinkled in brown sugar and pumpkin pie spice.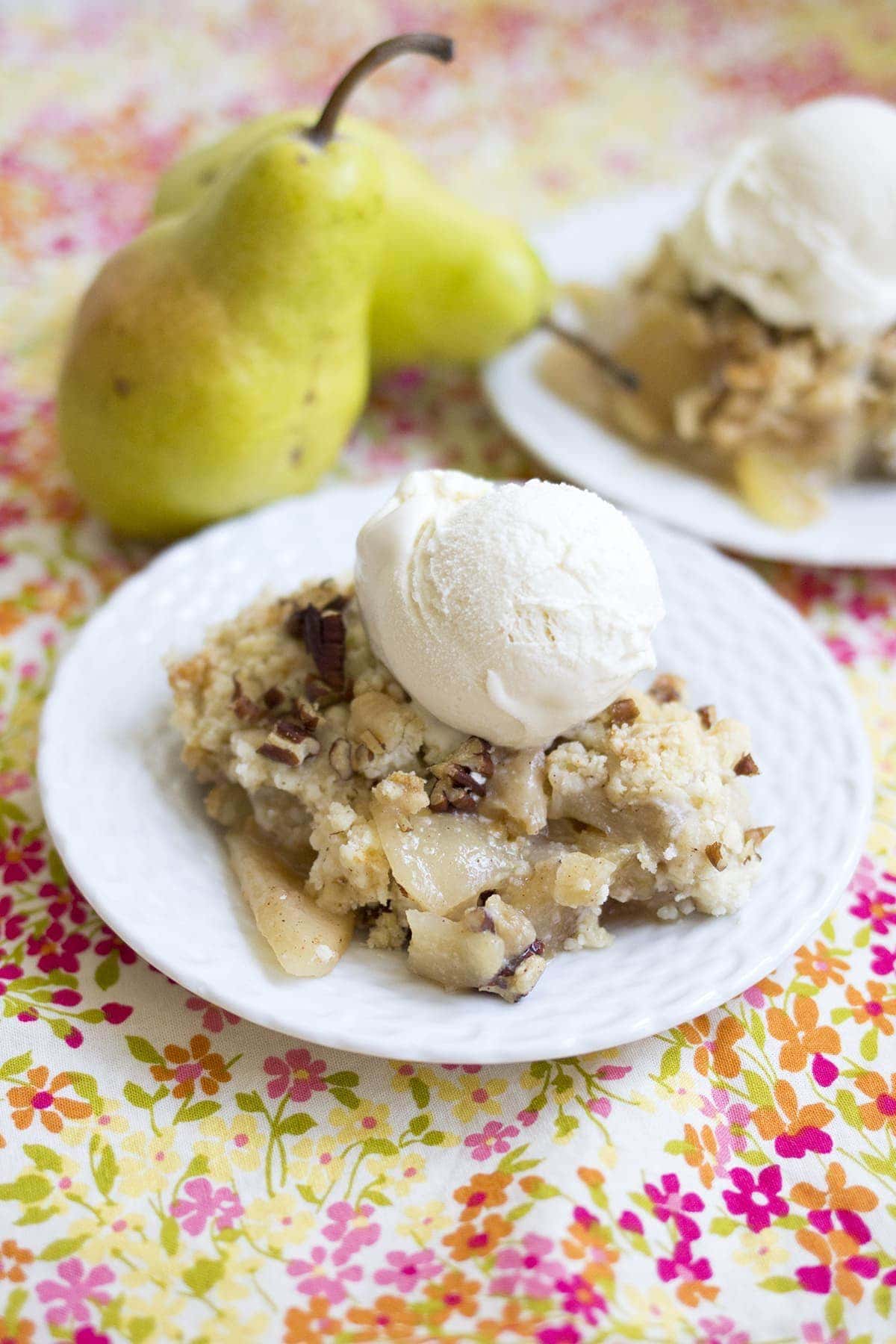 I'm slowly tossing it all together, sampling one slice at a time, making sure that all of the pieces gets their fair share of the good stuff. And I'm pretty sure that my grin looks ridiculous. Hopefully none of the neighbors are peeking through my kitchen window right now. I'm thrilled, ecstatic, snacking on a bowl filled with fall and I'd better stop with all of the snacking if I want any of these apples and pears to make it into the pan.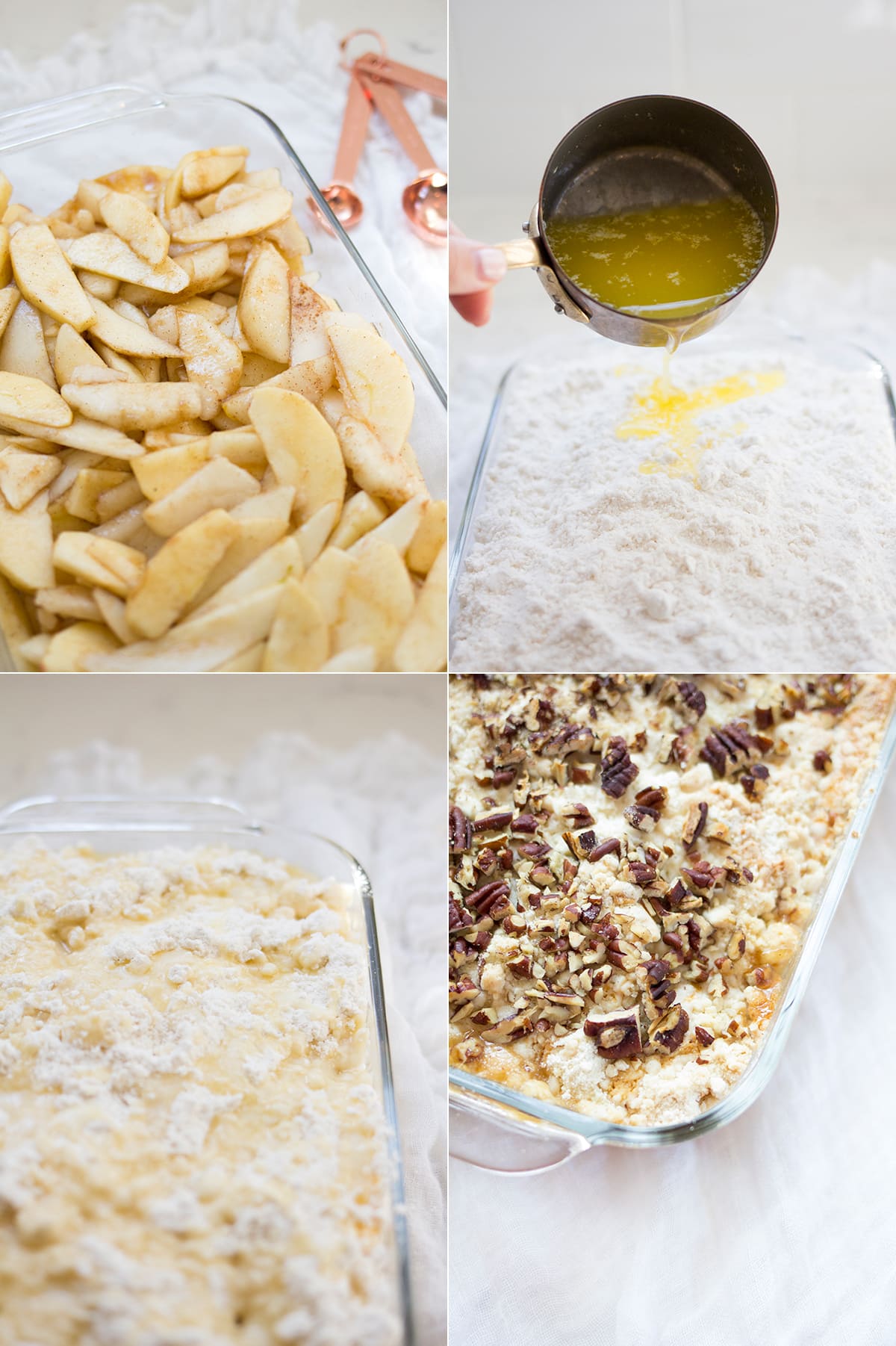 I'm about to top this mixture with white cake mix (yes, from a box) and melted butter. I'll bake it until it's hot and bubbly and then unapologetically eat it straight out of the baking dish, probably before it cools, because I can't resist this Apple Pear Dump Cake.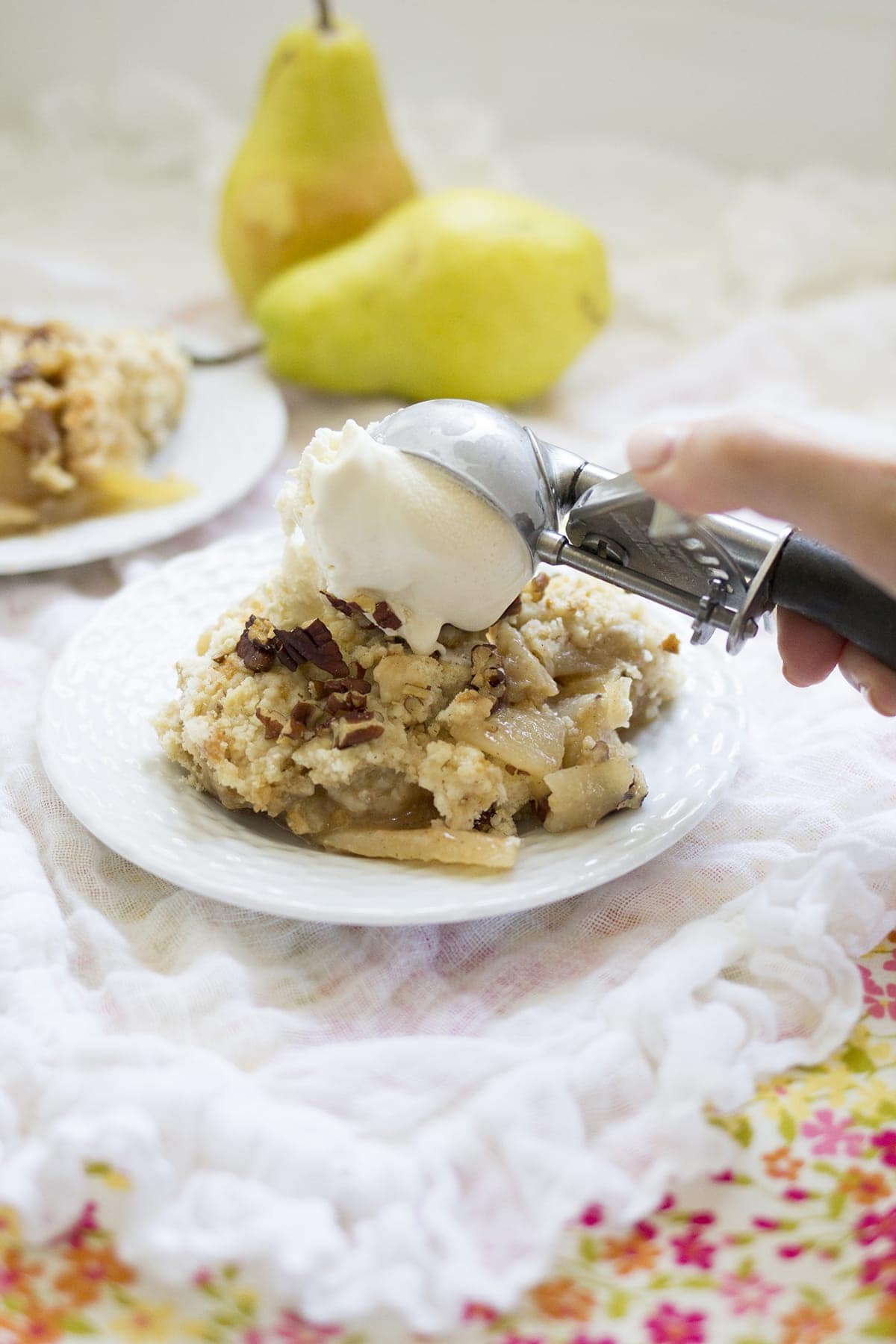 Oh, and then I'll top it with a big ol' scoop of vanilla ice cream because that's just how you EAT this sort of dessert. It's the right amount of sweet, salty, soft and crunchy all in one. The perfect way to slowly slip into fall…and into a blissful food coma brought on by eating a giant serving of dump cake a la mode. Gosh I love this stuff.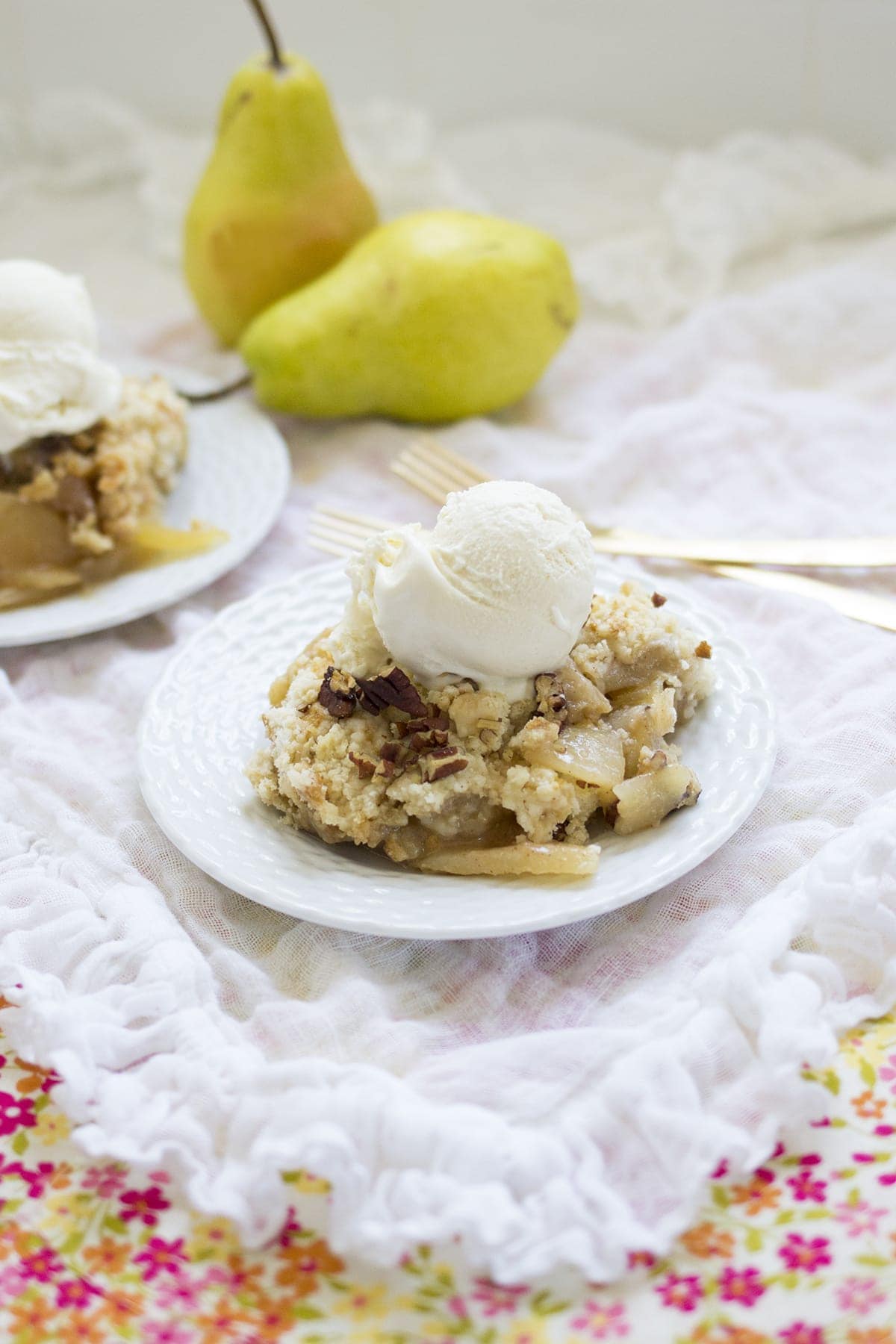 Jason and the twins are home and he inhales deeply as he walks in the house, "Did you bake a cake?" "It smells so good in here!" Why yes I did and he never needs to know just how easy it was, or how many apples and pears I ate out of that heavenly bowl, or that I broke into the vanilla ice cream without him. Fall is on it's way…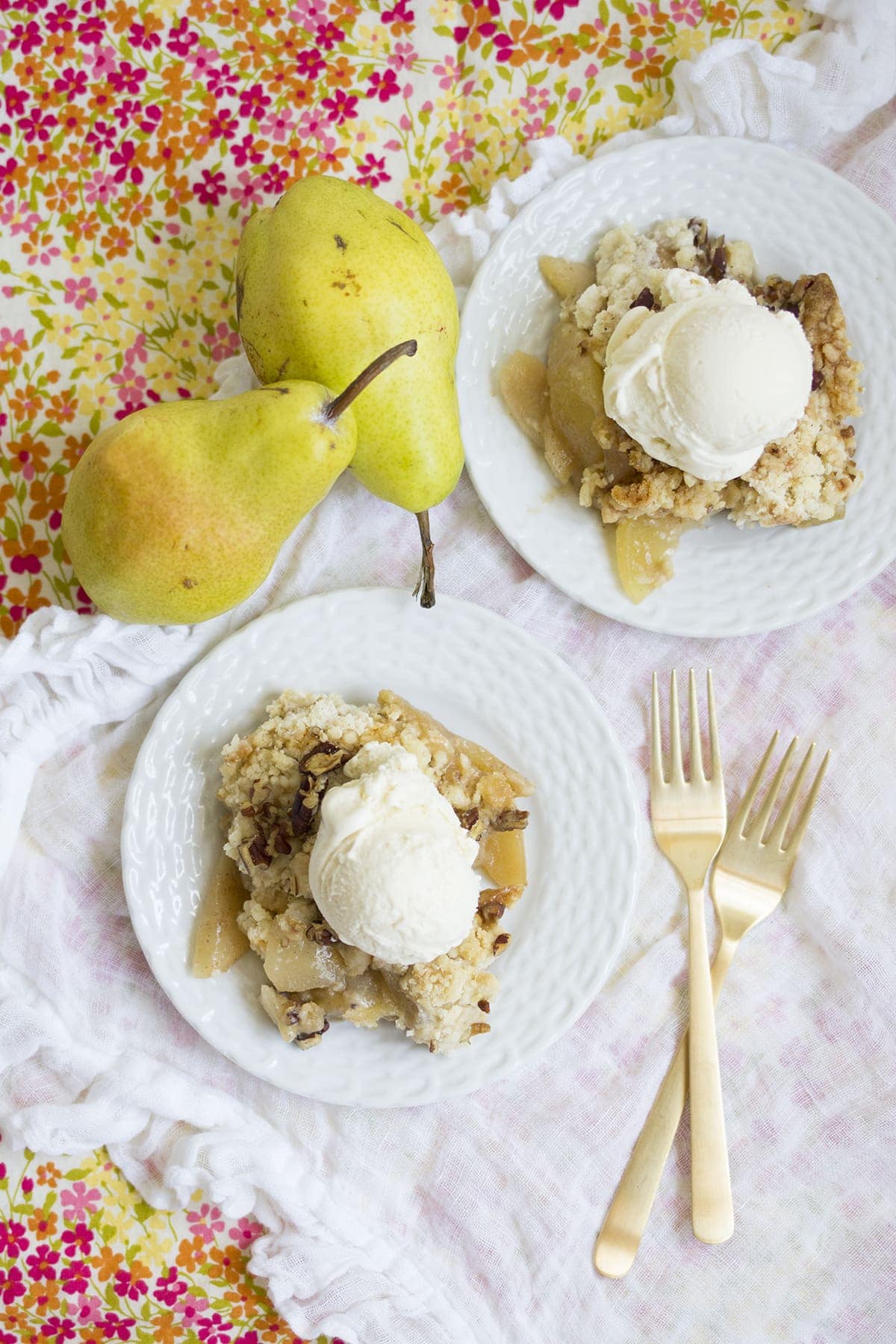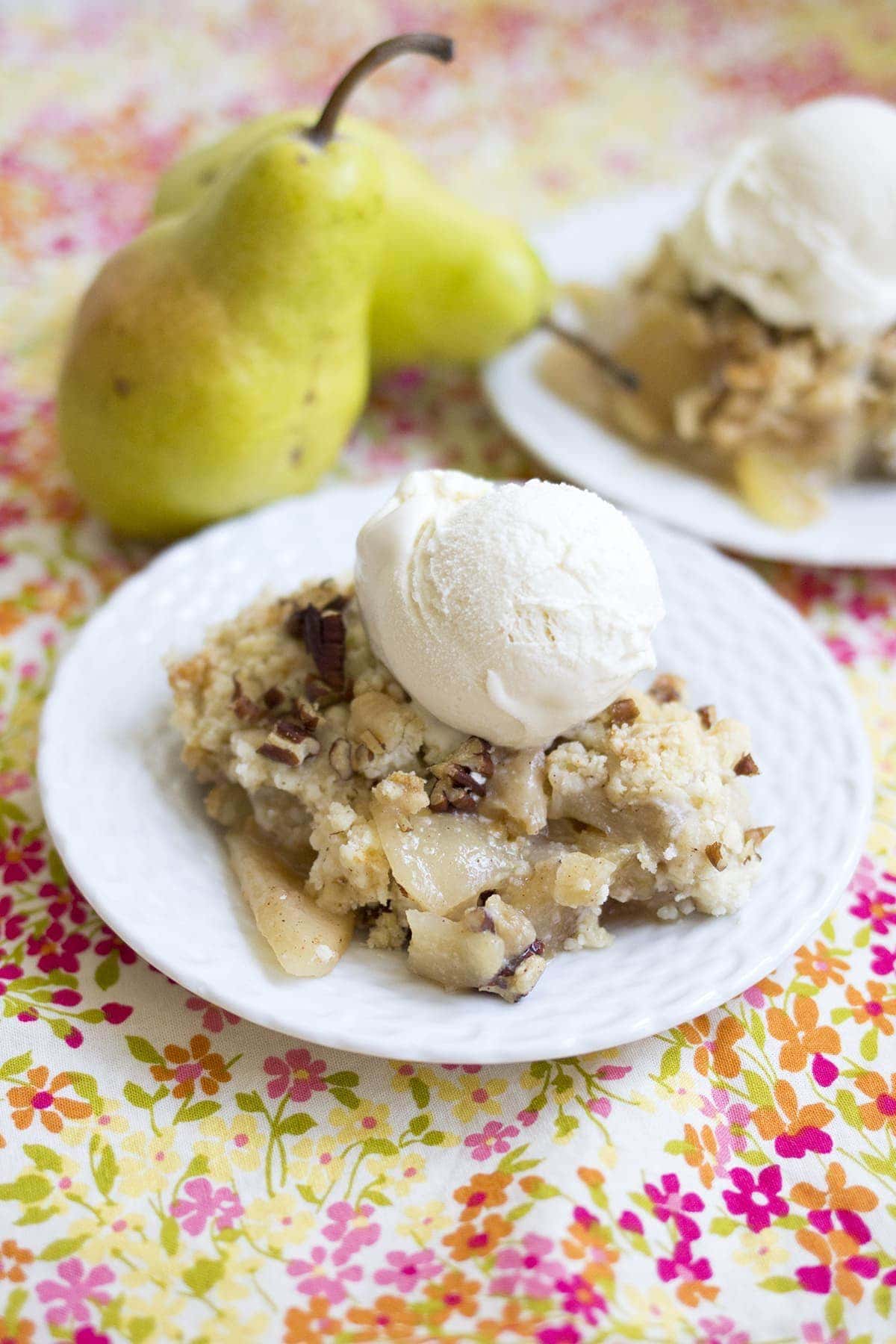 Apple Pear Dump Cake
2016-08-28 23:24:43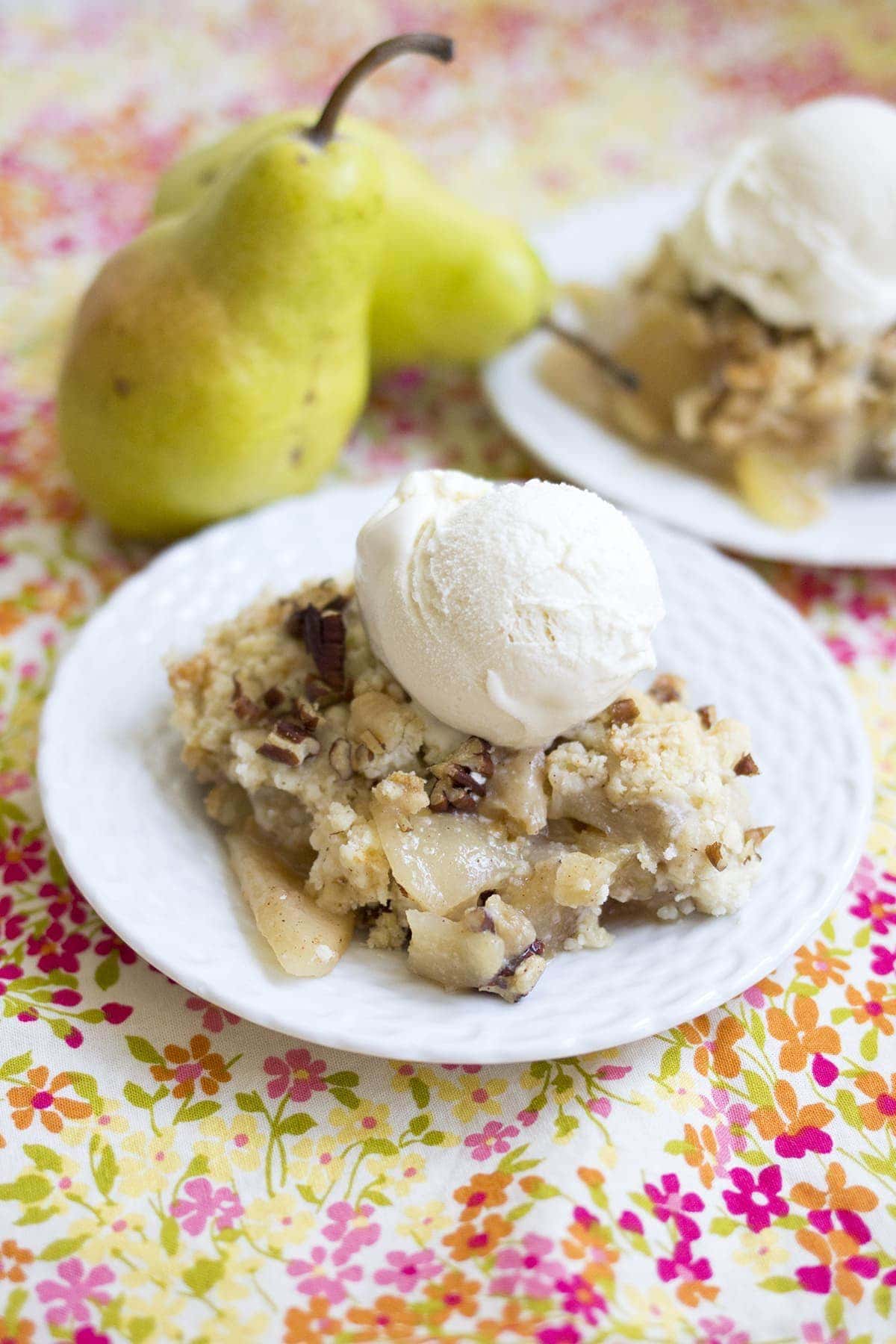 Ingredients
4 apples, peeled, cored and sliced
4 pears, peeled, cored and sliced
3 Tablespoons brown sugar, packed
1/2 tsp. pumpkin pie spice
1 boxed white cake mix
1/2 cup (1 stick) salted butter, melted
1 cup chopped pecans
Instructions
Preheat oven to 350 degrees.
In a bowl toss together the pear slices, brown sugar and pumpkin pie spice.
Place the apple & pear slices into a 7x11 baking dish.
Pour the cake mix on top of the filling spreading out evenly.
Pour the melted butter over the top of the cake mix making sure to cover the entire top. You may want to spoon it over the mix to evenly drizzle it.
Place in the oven and bake for 20 minutes.
Carefully remove from oven and sprinkle with the pecans. Return to oven and continue to bake an additional 30 minutes or until the top is golden brown.
Serve warm with whipped cream or vanilla ice cream.
Notes
*Adding the nuts in after the first 20 minutes of baking with prevent the pecans from burning.
Freutcake https://www.freutcake.com/
Save