Hip, hip hooray! It's national cheese day! I'm not sure who comes up with these delicious food holidays but this is one in particular I feel especially moved to celebrate.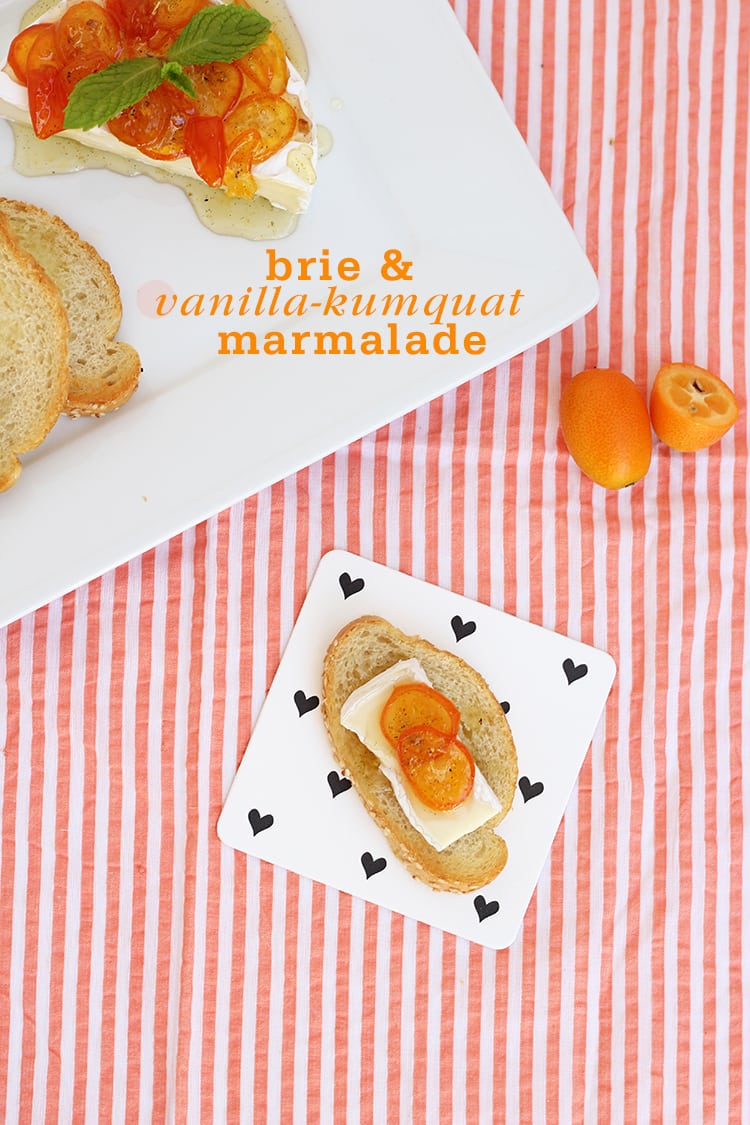 Given the choice of eating most any appetizer, I will always choose cheese. Brie with a quick vanilla bean and kumquat marmalade takes about 10 minutes to prepare and tastes like you spent all day preparing it.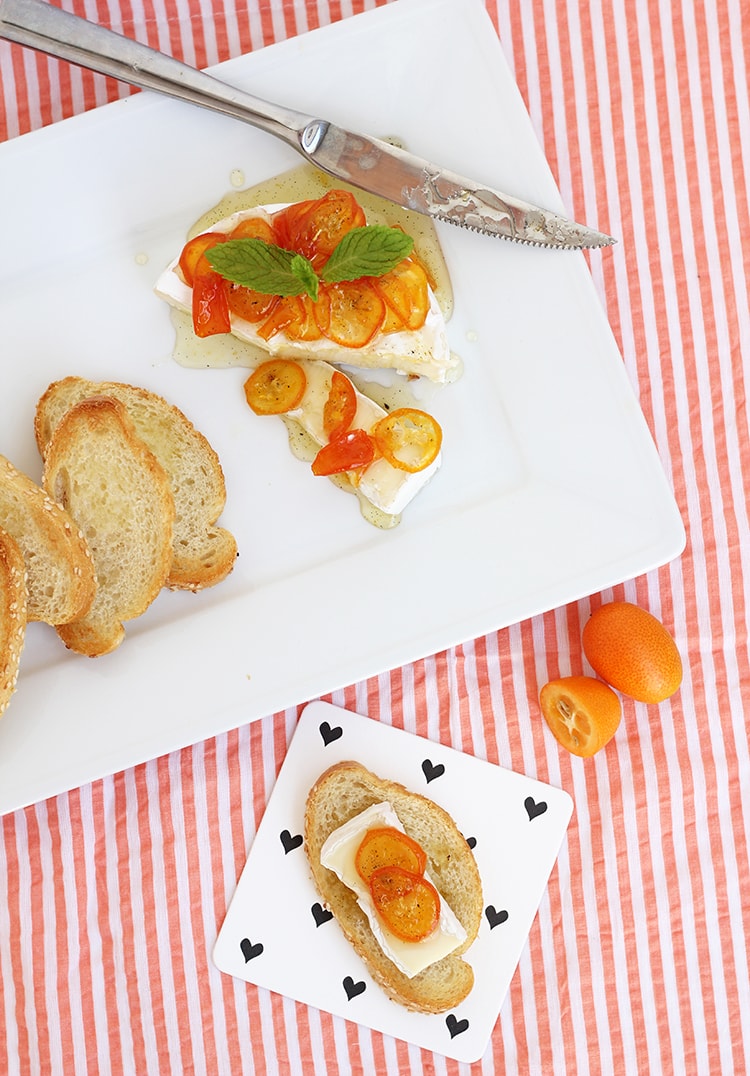 Toast up a few pieces of french bread and serve. This is a delicious, creamy and sweet summer appetizer perfect for celebrating this cheesy holiday.What is your favorite cheese?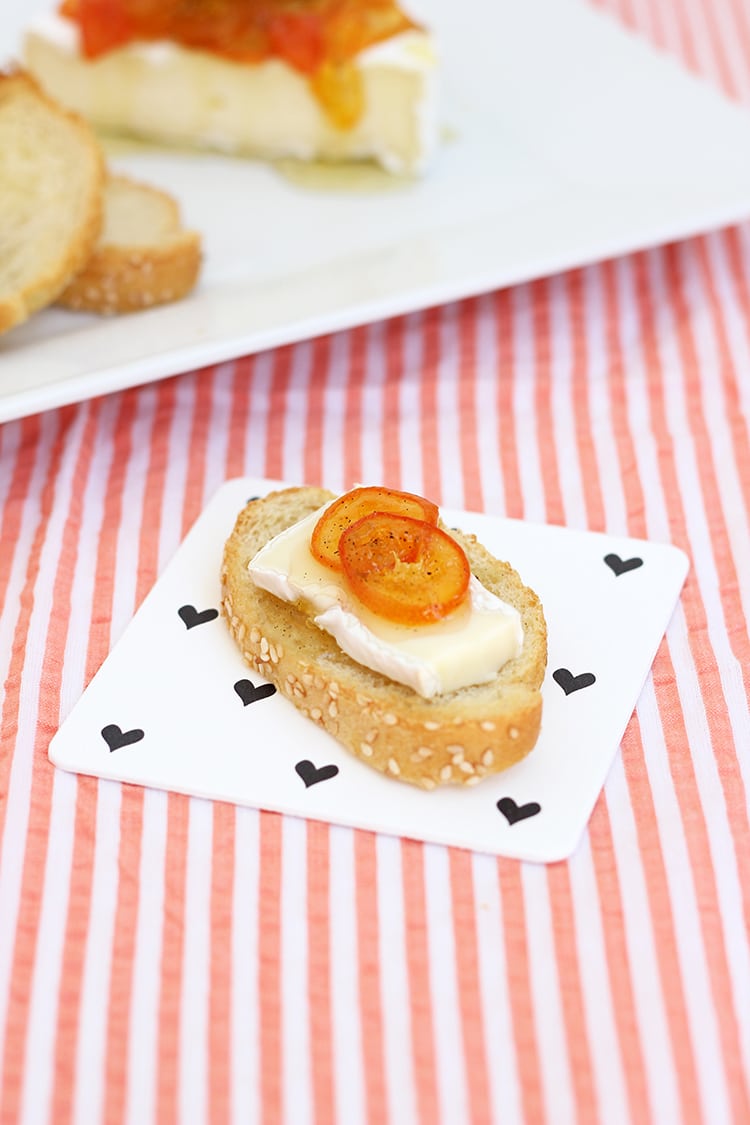 photos by Leah Bergman
Brie with Vanilla Kumquat Marmalade
Brie cheese wheel
French bread, toasted
Vanilla Kumquat Marmalade - recipe below
Directions:
1. Top brie with marmalade and serve with crostini.
Quick Vanilla Kumquat Marmalade
1 vanilla bean, scraped
4 kumquats, sliced thin
¼ cup sugar
¼ cup water
Directions:
1. In a small saucepan combine vanilla bean and seeds, kumquat slices, sugar and water.
2. Cook over medium-high stirring gently for 5-7 minutes or until kumquats are translucent and soft.
3. Remove from heat and allow to cool slightly.