Happy Friday friends! Are you a Bourbon drinker? I certainly wasn't a fan of either Bourbon or Whiskey or even know the difference for that matter until a couple of years ago when my eyes, and taste buds, were opened to just how delicious a good Bourbon-Whiskey cocktail could be. For those who are not familiar with the difference, don't feel bad. I was confused myself until after asking my Dad to clarify. Isn't that's what Dad's are for?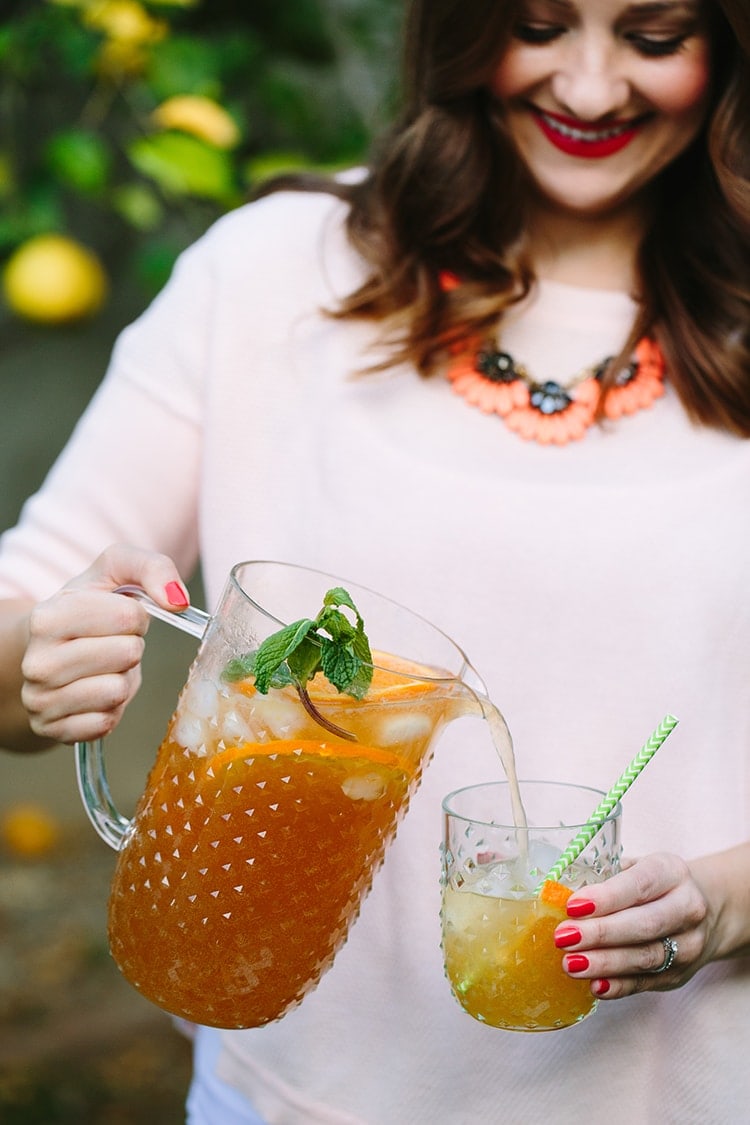 So here's the short answer: Bourbon is a type of whiskey that gets its name from Bourbon County, Kentucky, where it's made. Bourbon tends to be amber-colored, and a little sweeter and heavier in texture than other whiskeys but is at the end of the day it's a whiskey! (source)
Whether you already love Whiskey or are interested in trying it, here are 4 cocktails perfect for sipping on a hot summer day. Hey, why not give one a try this weekend?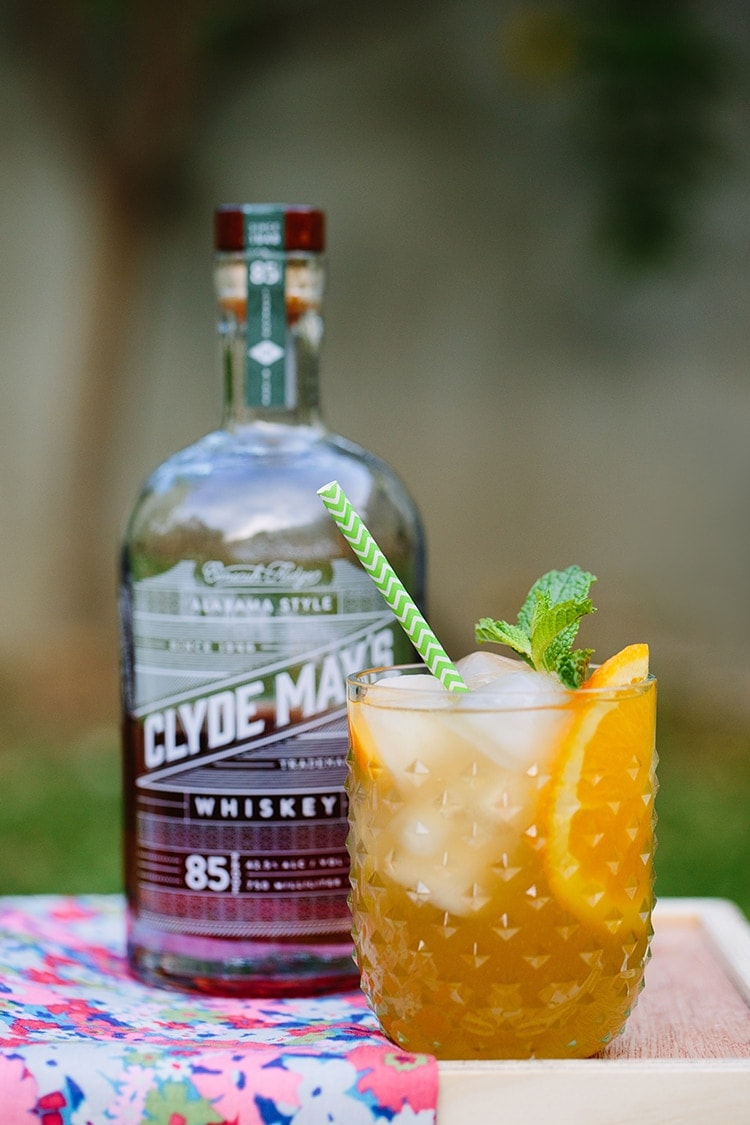 Sho Fly Punch
serves 4-6
2 cups Whiskey
1 cup freshly squeezed lemon juice
1 cup simple syrup
2-3 bottles of ginger beer to taste (about 24-36oz)
garnish: slices of orange & fresh mint
Directions:
1. Make the simple syrup: In a small sauce pan combine 1 cup water and 1 cup sugar. Bring to a simmer and stir until sugar is dissolved. Remove from heat and cool completely.
2. In a large pitcher combine Clyde May Whiskey, lemon juice, simple syrup, and orange slices. Chill until ready to serve.
3. Just before serving stir in ginger beer.
4. Serve in glasses filled with ice and garnished with fresh orange slices and mint sprigs.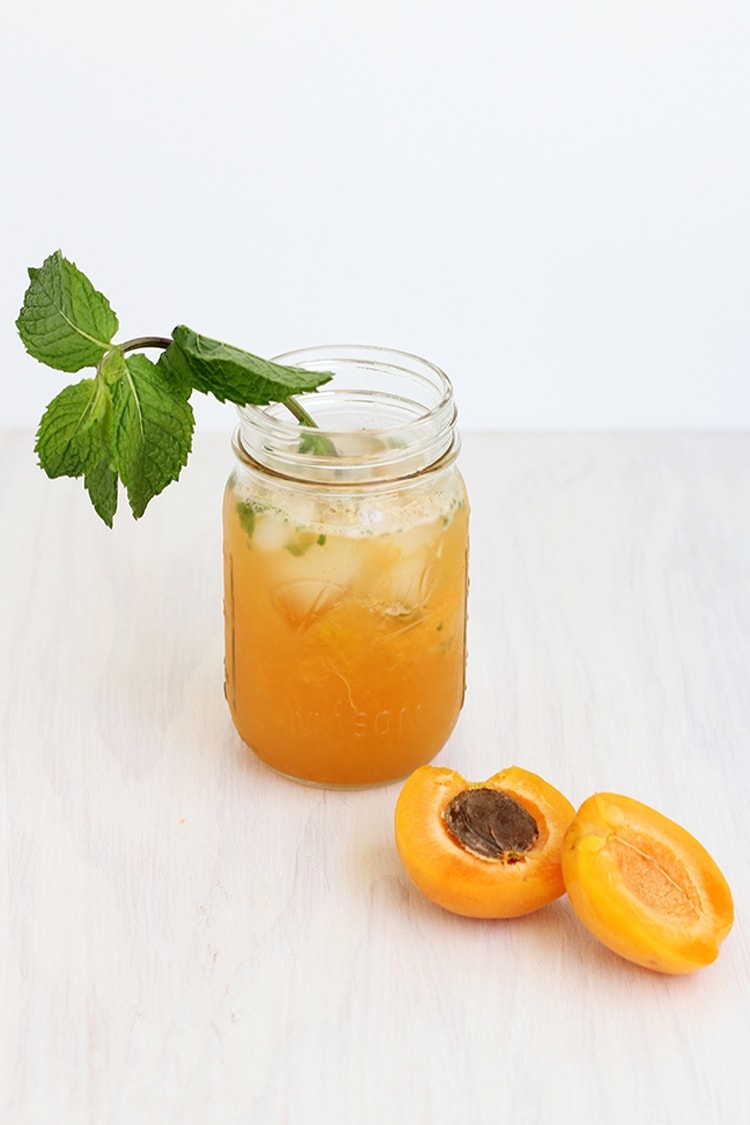 Apricot Bourbon Smash
makes 1
2 oz bourbon-whiskey
2 oz apricot puree (recipe follows)
¼ oz lemon juice
3 mint leaves, plus more for garnish
For the puree:
8 apricots, pitted
2 Tbs lemon juice
2 Tbs sugar
Directions:
1. In a food processor or blender, puree apricots, lemon juice and sugar. Strain through a fine mess sieve and discard skins. Store in the refrigerator until ready to use.
2. In a cocktail shaker filled with ice, combine bourbon, apricot puree and lemon juice. Tear mint into the shaker by hand.
3. Shake until well chilled and pour into a mason jar filled with ice. Garnish with a sprig of mint.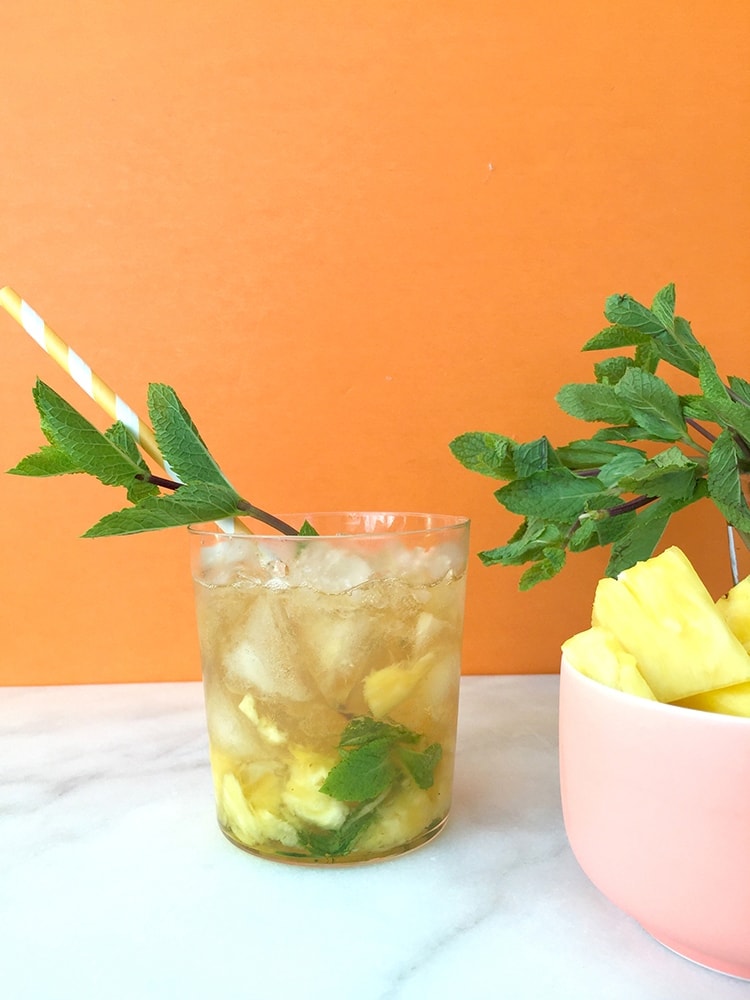 Pineapple Julep
makes 1
1 sprig fresh mint, plus more for garnish
4 to 5 chunks pineapple
Crushed ice
1 ounce simple syrup
2 ounces bourbon
Directions:
1. Put the mint and pineapple in the bottom of a glass; muddle and crush 'em up with the back of a spoon until pineapple is in small chunks.
2. Top with crushed ice to fill the glass. Add the simple syrup and bourbon. Garnish with more mint.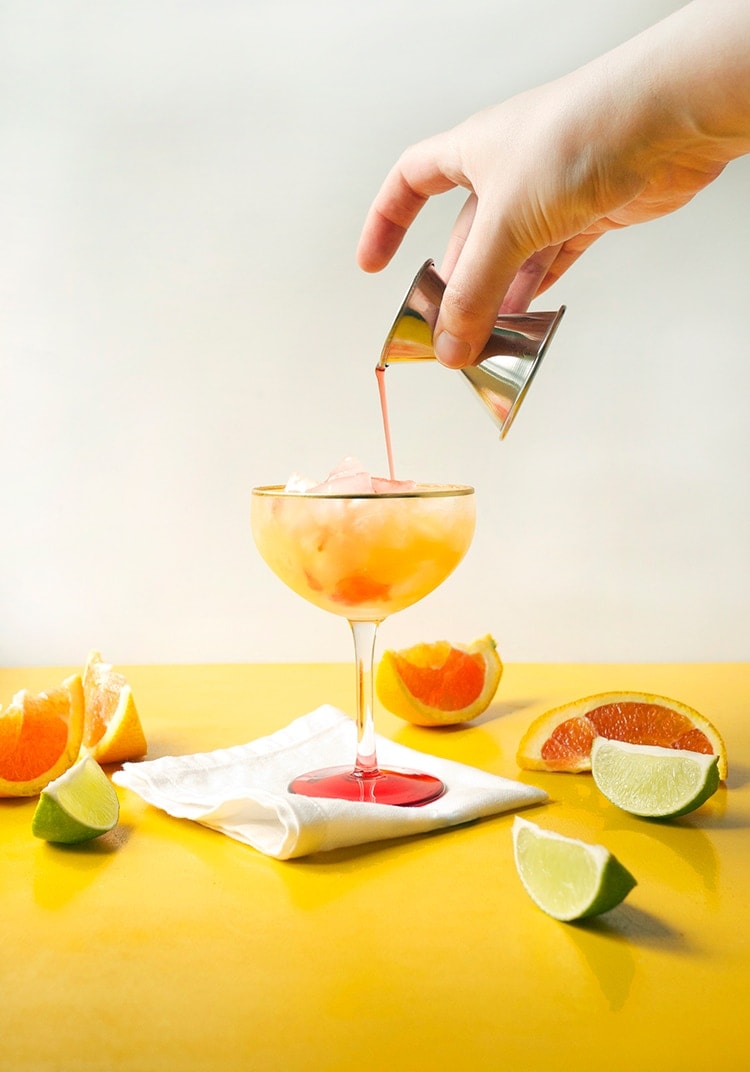 Bitter Eastern Sour
makes 1
2 ounces freshly squeezed orange juice
½ ounce freshly squeezed lime juice
½ ounce orgeat syrup
2 ounces Bourbon
¼ ounce Campari
lime wedge for garnish
Directions:
1. In a shaker ⅔ filled with ice, add orange juice, lime juice, orgeat and bourbon.
2. Shake well for 20 seconds and strain into a large saucer or rocks glass filled with crushed ice. Pour Campari over ice.
3. Garnish with a lime wedge.