Simple, delicious & strong; this cocktail doesn't need much more than a hot summer day and a reason to drink it! This weekend I'm making a round of Apricot Bourbon Smash Cocktails to beat the heat—care to join me?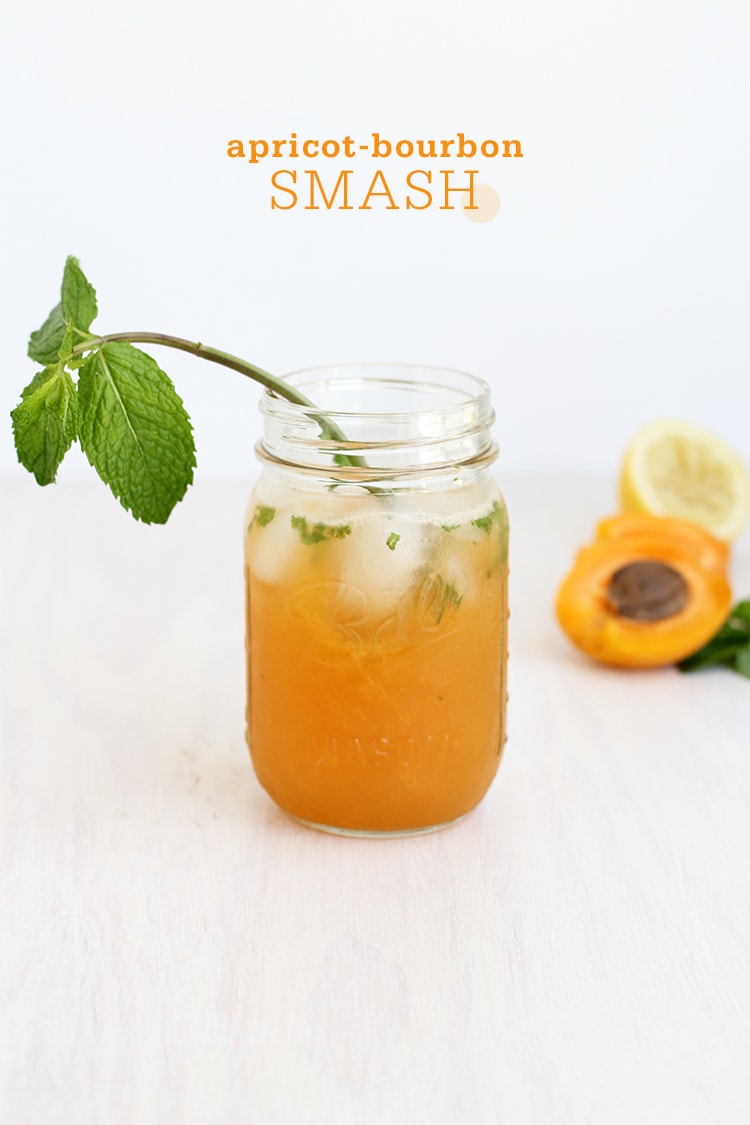 It has taken me years to acquire a taste for Bourbon & Whiskey and quite honestly, it is still one of those alcohols that I only drink on rare occasion and with just the right blend of ingredients. Generally I enjoy my Bourbon cocktails on the sweeter side, mixed with lots of fruit, and very well chilled. The secret to this Apricot Bourbon Smash comes from a sweet homemade puree of fresh summer apricots, sugar and lemon juice. The smooth quality of fresh summer apricots mellows out that oaky bite that comes from Bourbon-Whiskey and makes this an ever-so-pleasant cocktail to sip.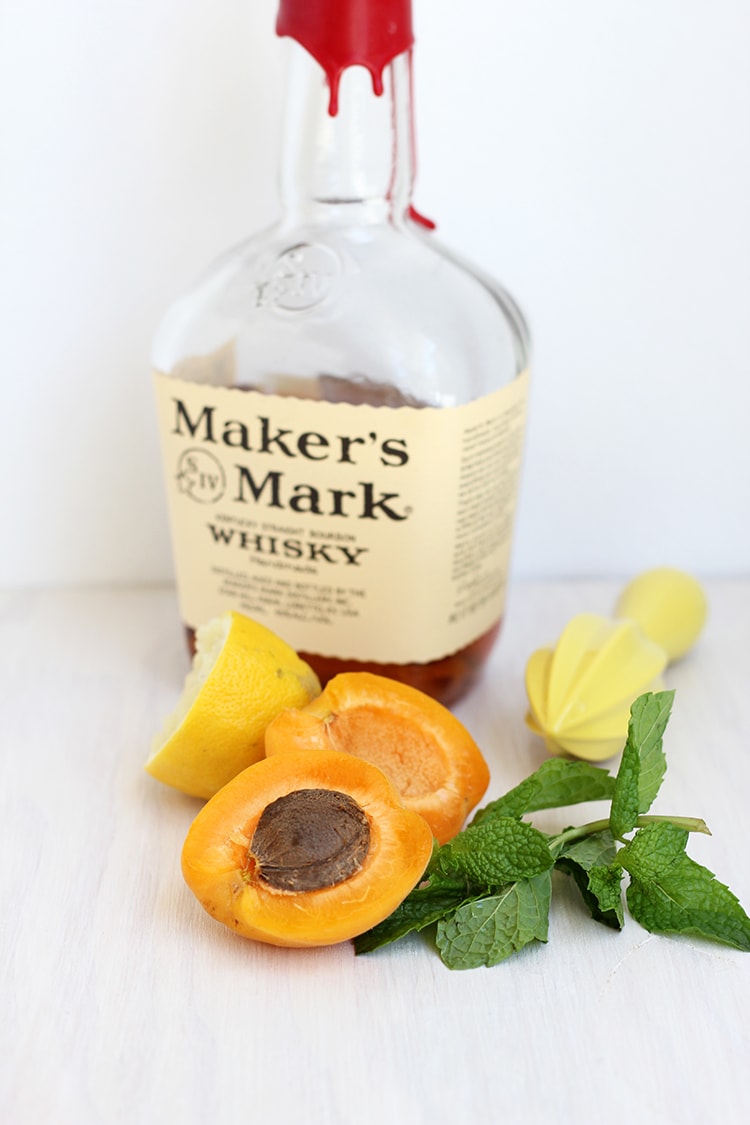 A generous amount of fresh mint, torn and shaken over ice, gives this cocktail all of the qualities of the most refreshing mint julep. And if you've ever sipped on that classic drink you will know there is nothing that pairs with summer heat quite like a Mint Julep.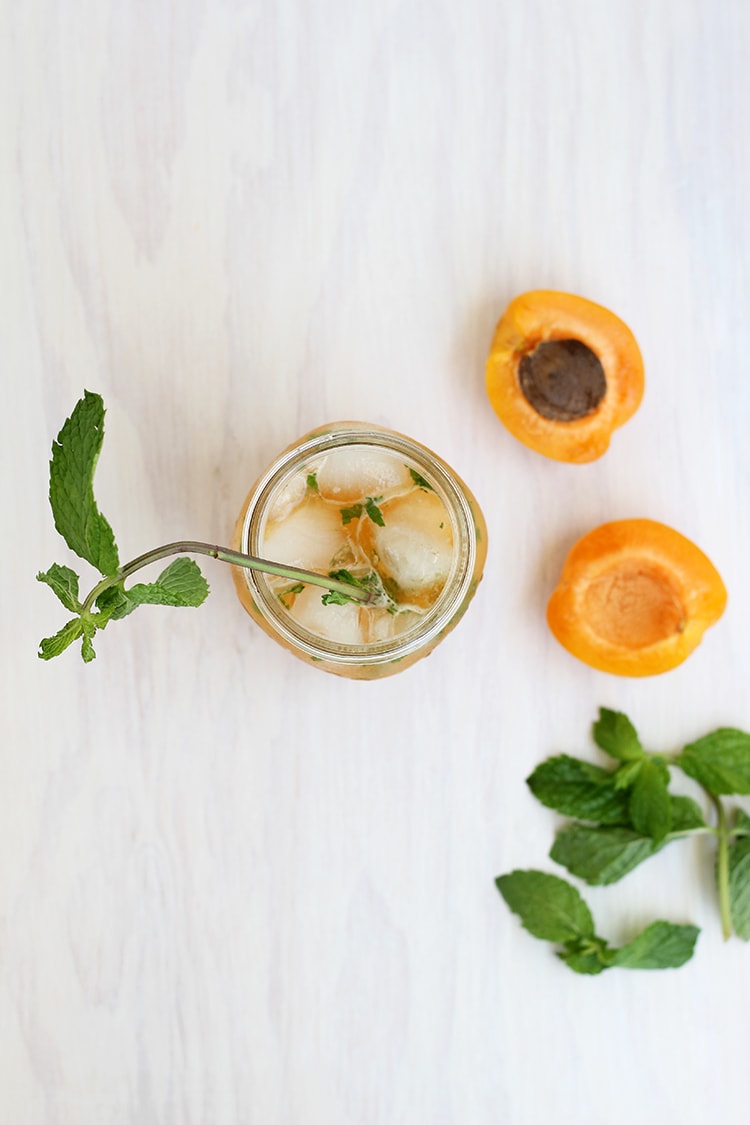 Serve over ice in a mason jar and garnished with an extra long sprig of mint to perfume the drink even more. You are bound to make these again and again. I promise.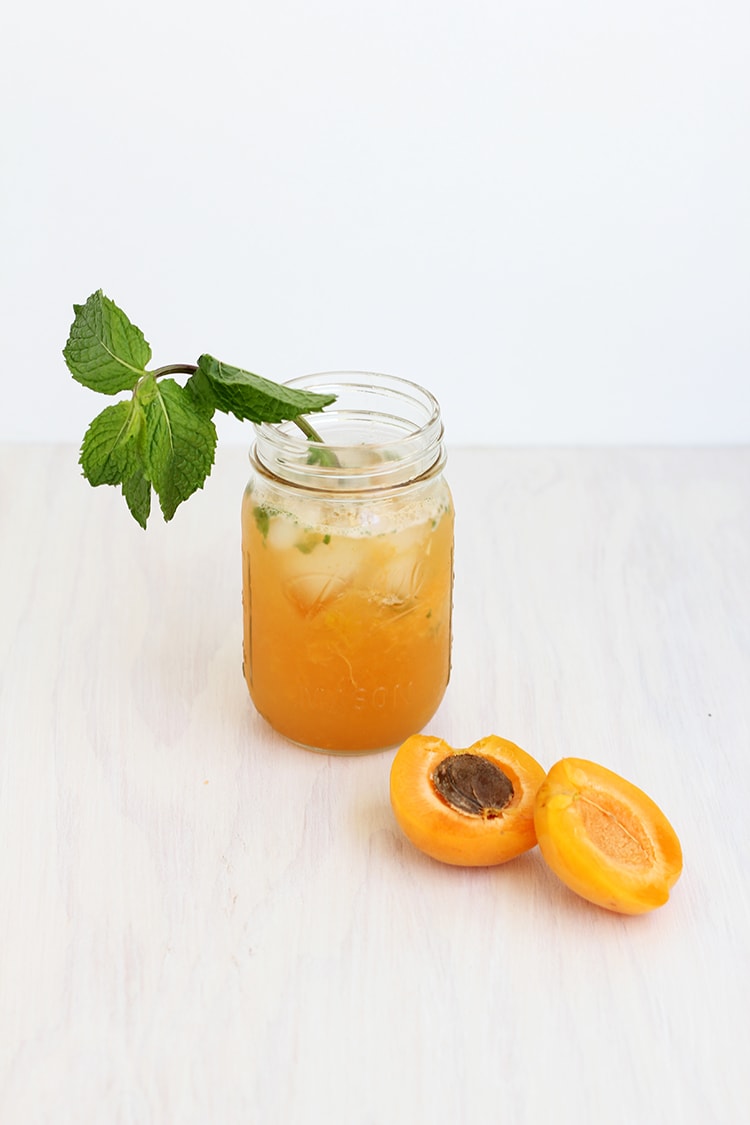 More Bourbon & Whiskey Cocktail Recipes: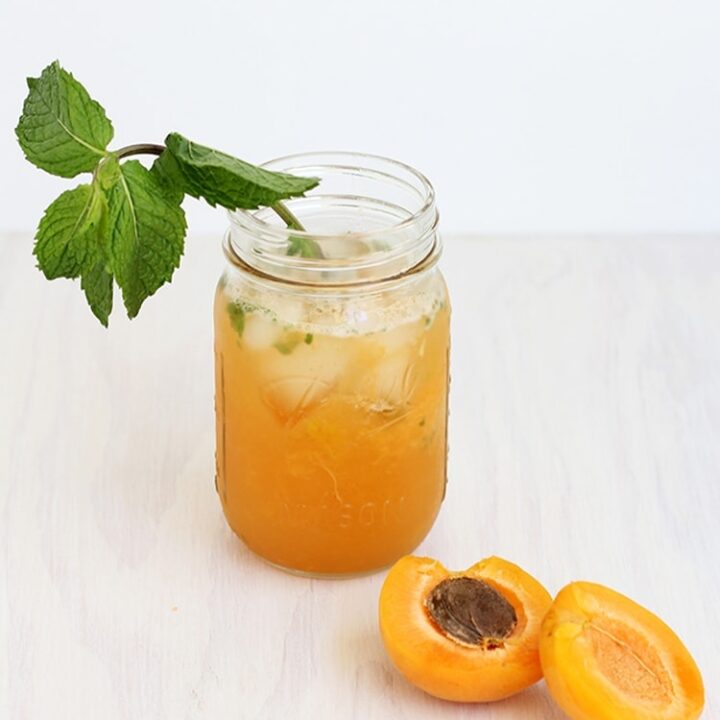 Apricot Bourbon Smash Cocktail
A bourbon and apricot cocktail.
Ingredients
2 oz bourbon-whiskey
2 oz apricot puree (recipe follows)
1/4 oz lemon juice
3 mint leaves, plus more for garnish
Puree:
8 apricots, pitted
2 Tbs lemon juice
2 Tbs sugar
Instructions
In a food processor or blender, puree apricots, lemon juice and sugar. Strain through a fine mess sieve and discard skins. Store in the refrigerator until ready to use.
In a cocktail shaker filled with ice, combine bourbon, apricot puree and lemon juice. Tear mint into the shaker by hand.
Shake until well chilled and pour into a mason jar
filled with ice. Garnish with a sprig of mint.