Happy Friday! Fall is only six days away and for once the weather is actually starting to cool off in time for it. The mornings have been chilly and by dinner time I'm opening all of the windows in the house to let the cool air in. Does this mean a cool fall for us in Southern California? I sure hope so. With weather like this, it's time for apple cider!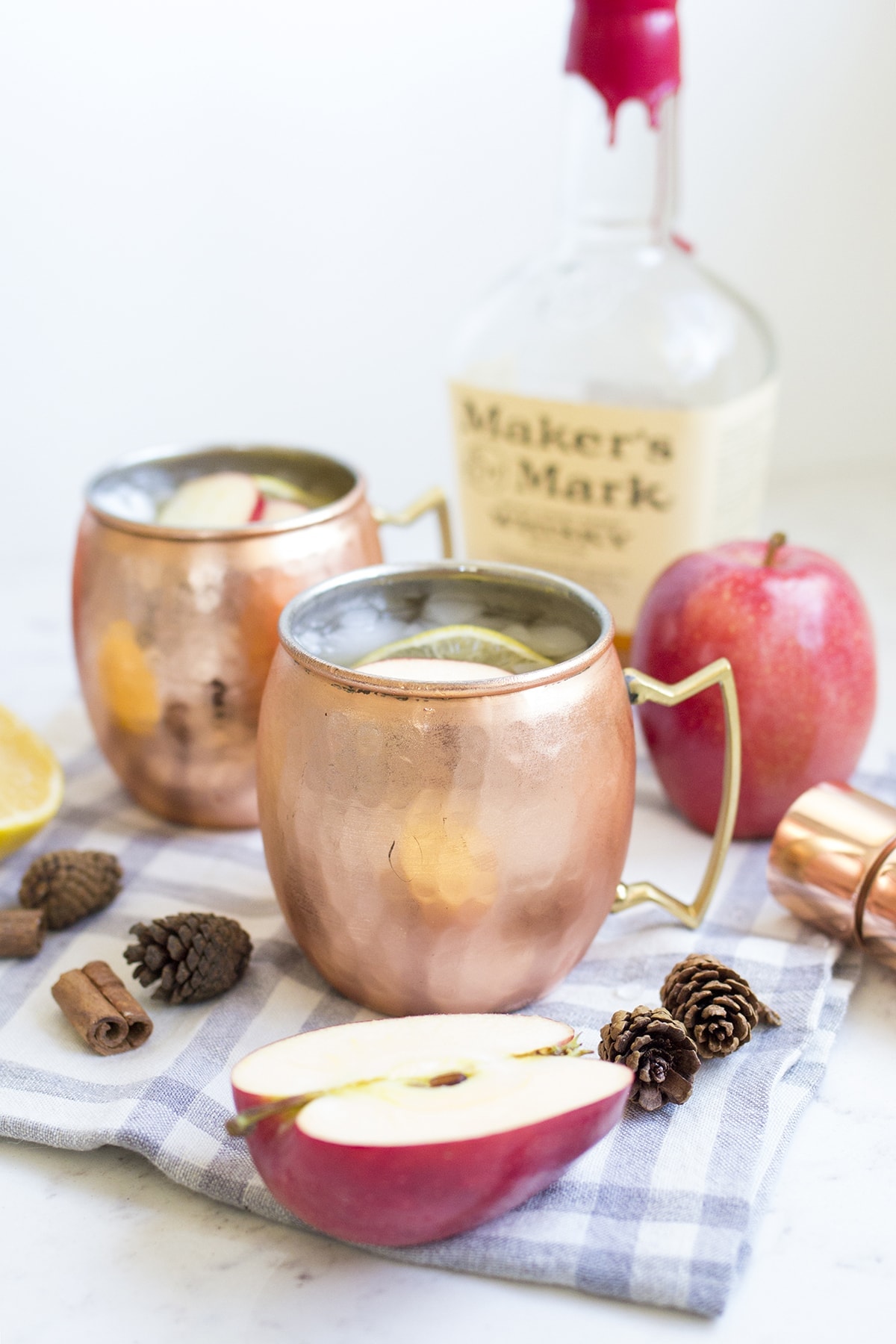 One of the most "pinned" cocktail recipes here on Freutcake is my Bourbon Maple Apple Cider. I first posted this recipe in November of 2013 and it has been a hit ever since. My photography skills have definitely improved over the last three years so I decided to re-shoot this favorite. The photographs may have changed but this cocktail remains as delicious as ever.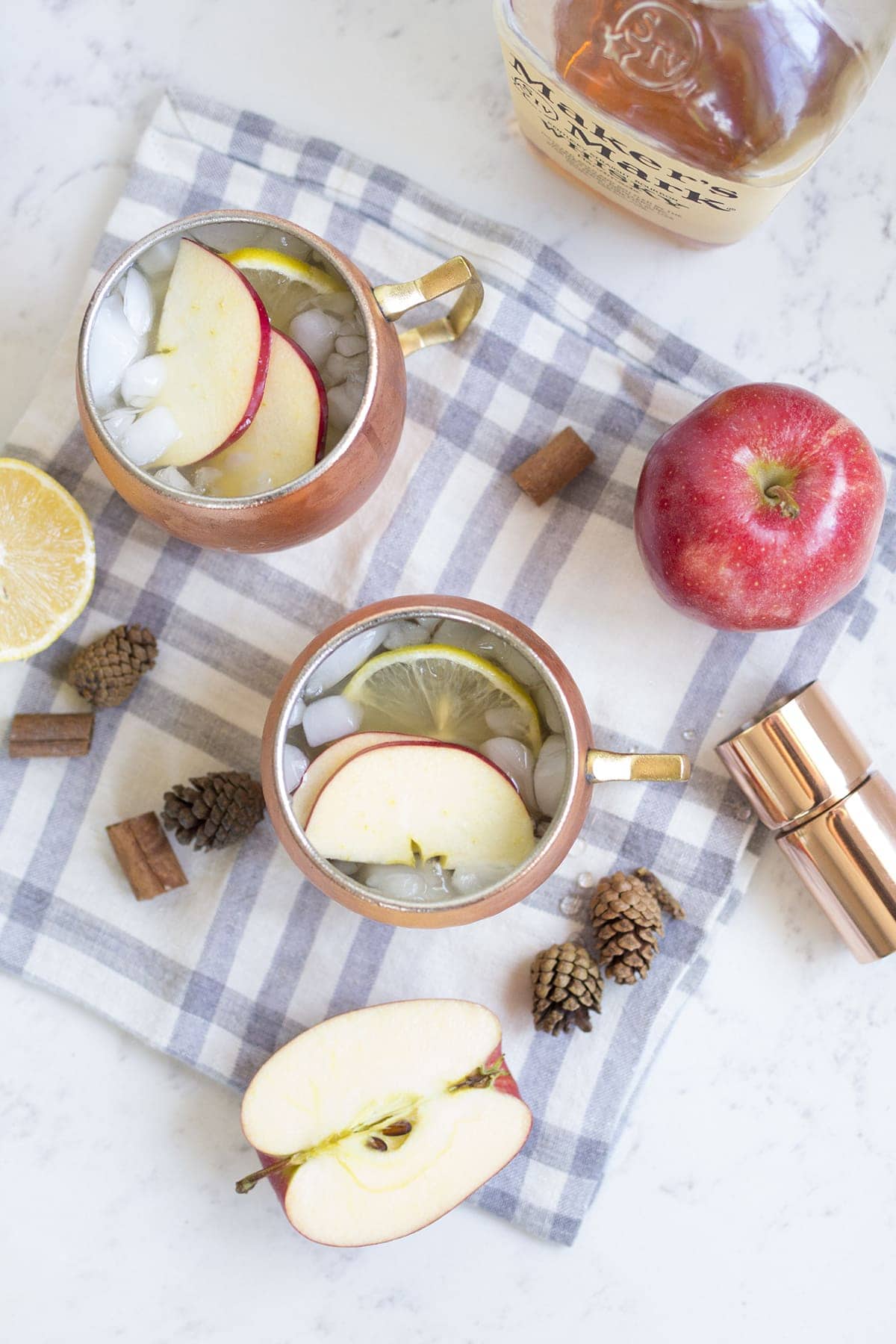 Served cold or hot, this Bourbon Maple Apple Cider is perfect for Halloween or even Thanksgiving celebrations. Too soon to mention turkey day? I apologize...moving right along! If you prefer your cocktail warm, simply heat up the cider and skip the whole shaken over ice bit. Stir in the bourbon, lemon, and maple syrup and serve in a heatproof mug. Ta, da! Hot boozy apple cider to keep you warm on a cool fall night.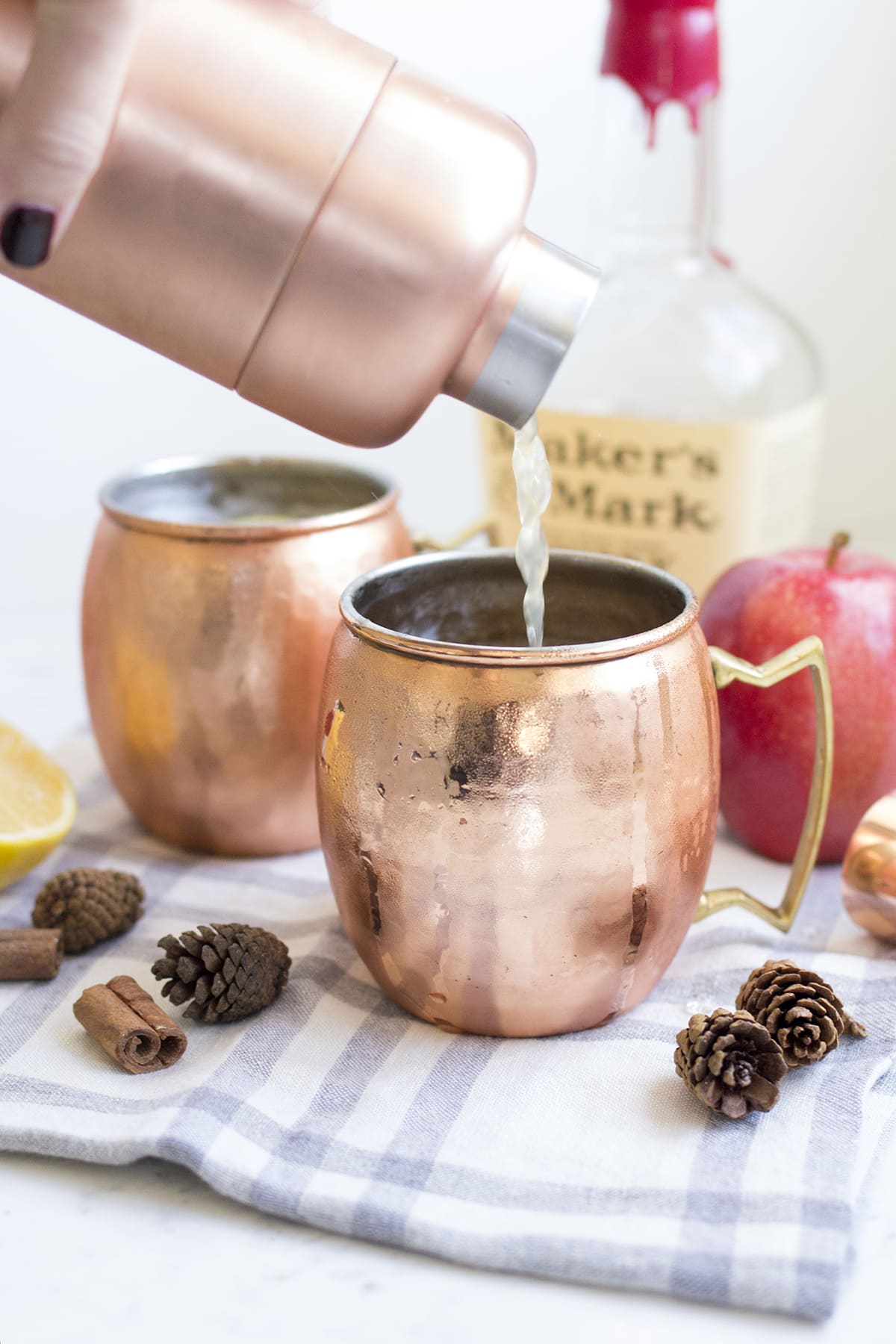 This cocktail is strong, slightly sweet, and has just the right amount of spice from the Spiced Cider. I love the flavor of the Spiced Cider they sell at Trader Joe;'s but you could always use a plain apple cider as well. So, who's going apple picking this weekend? Don't forget to pick up some cider and make a round of these cocktails why dontcha? Happy weekend!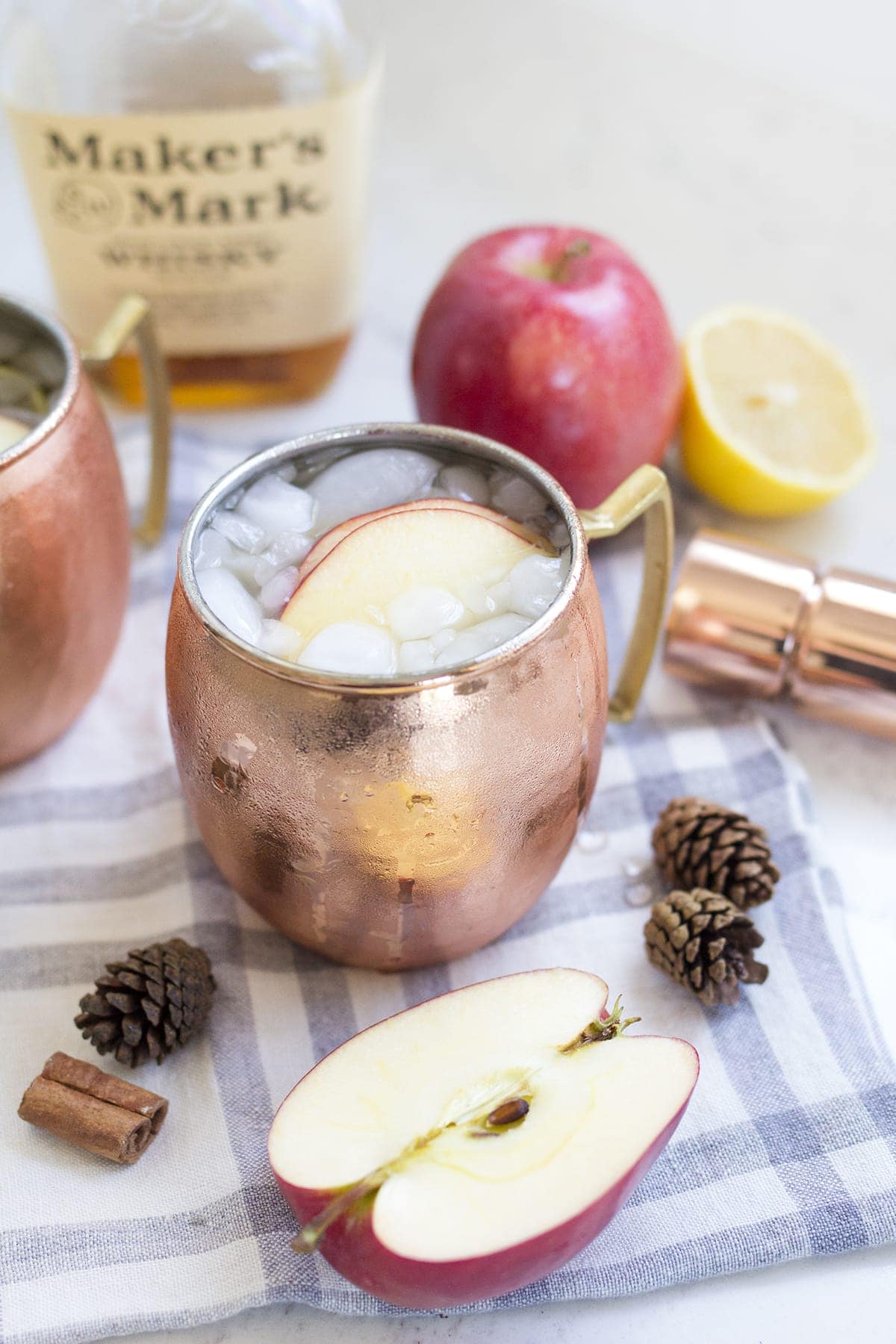 [yumprint-recipe id='154']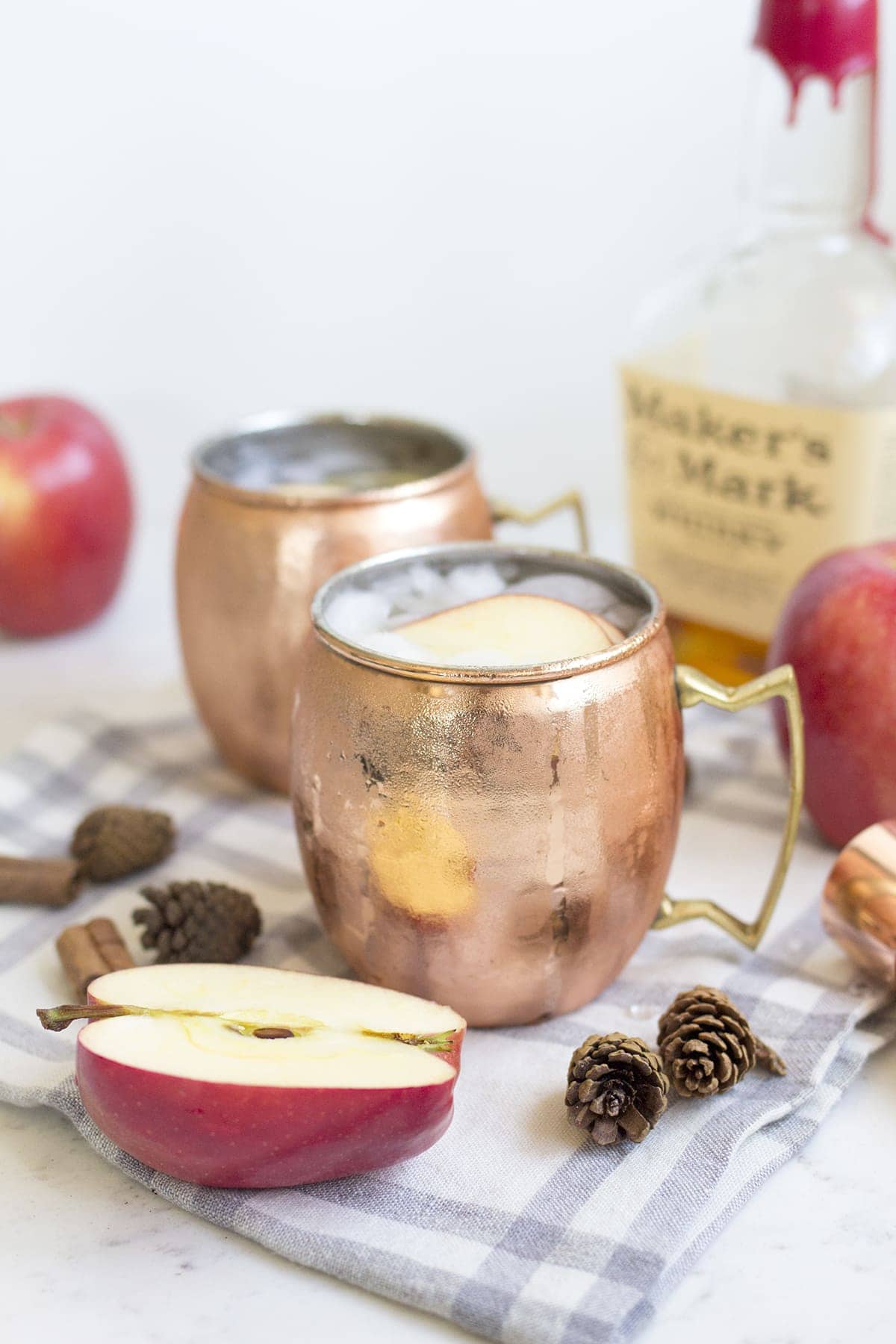 Save
Save
Save
Save