The Bitter Eastern Sour Cocktail is a fall twist on the classic Whiskey Sour featuring Campari, citrus, orgeat and bourbon to bring a tangy cocktail perfect for cooler weather.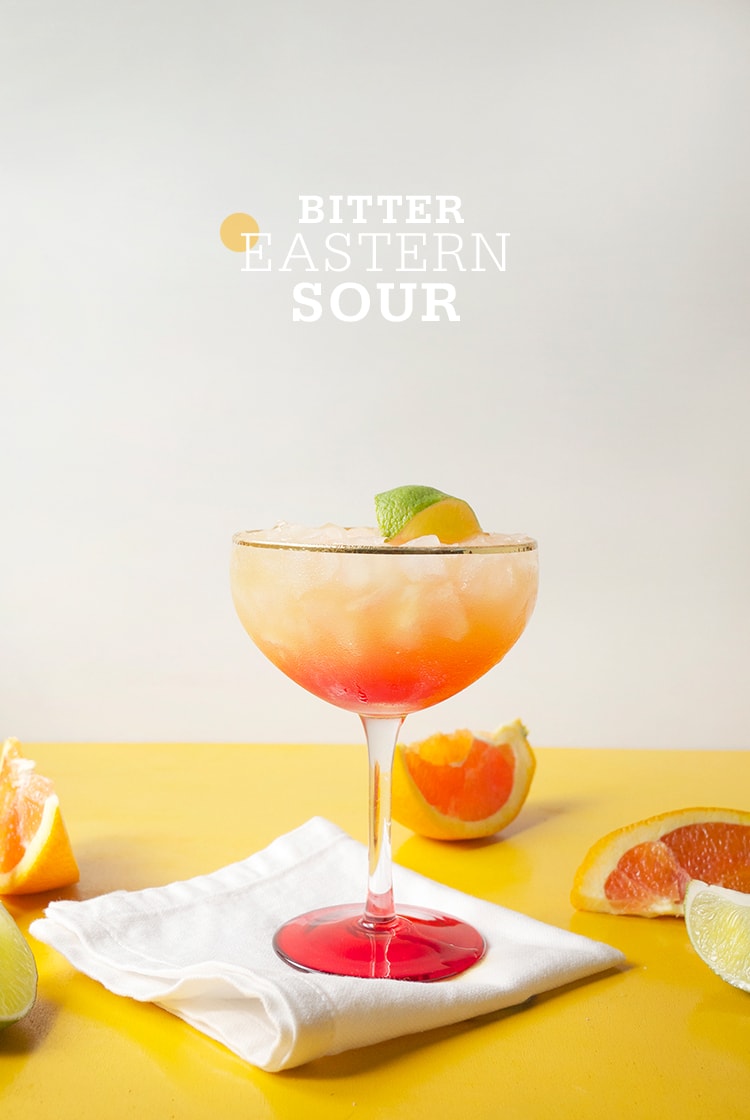 Bitter Eastern Sour Cocktail
Today's cocktail is about transition, because on the one hand, we've got the transition from Summer to Fall (or at least we're supposed to-here in Los Angeles temperatures reached highs in the 100's! In September!), and on the other hand, we've got Leah shifting from Western to Eastern style as she crosses the Pacific for her trip to China.
This cocktail tries to embody both of these ideas. So let's close our eyes and contemplate our seasonal transitions while we sip on a Bitter Eastern Sour.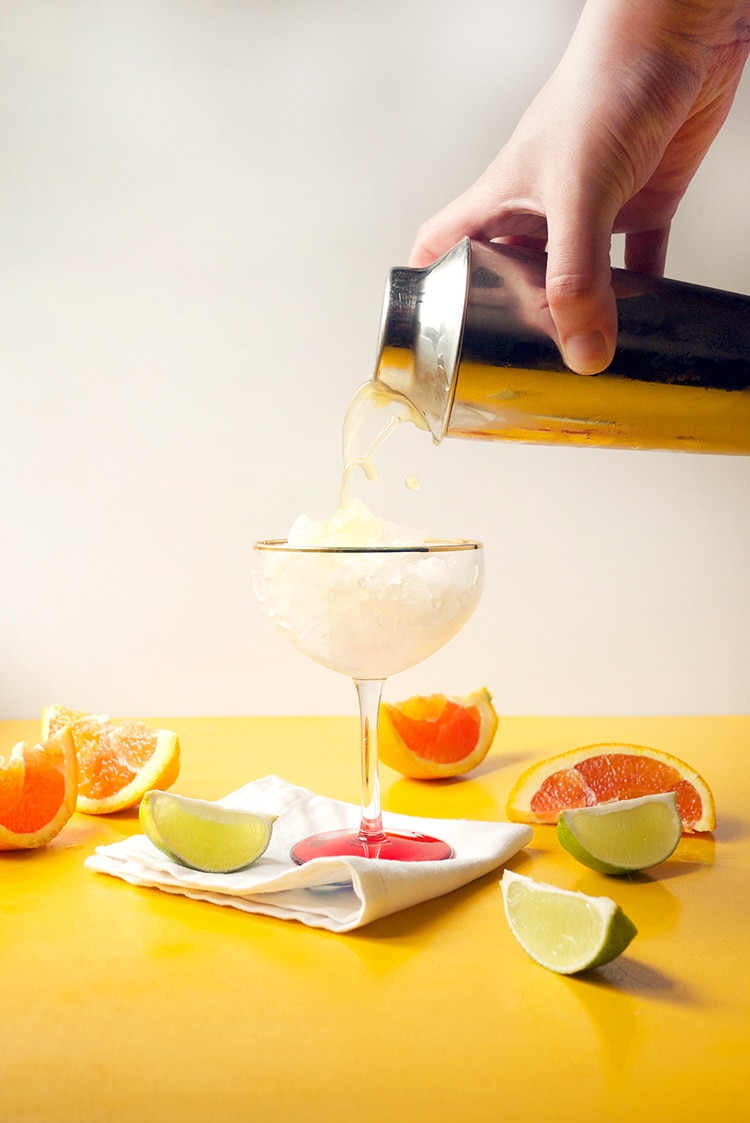 A pop of red immediately sets this cocktail apart visually from its more mature parent drink, the Eastern Sour. The classic is a fruit forward blend of citrus and sweet almond, but with whiskey as its robust base. To me, those flavors are less summery, and more sweater weather.
Using a touch of Campari gives this cocktail a slightly bitter edge that cuts through the sweet and makes it more of a Fall drink.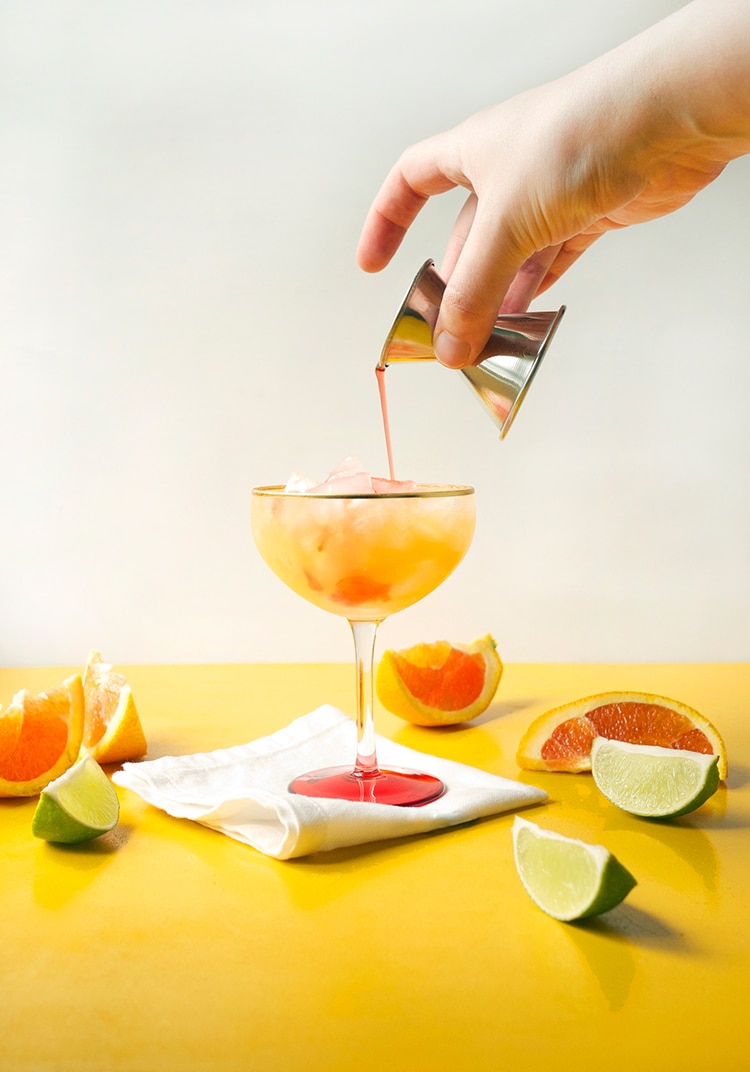 Plus, watching the red burst of color from the Campari float through the drink is a nice reminder of changing leaves, and, with that, the much cooler temps to come!
Are you guys ready for cooler temps and warming cocktails? Let us know what your go-to Fall drink is in the comments below!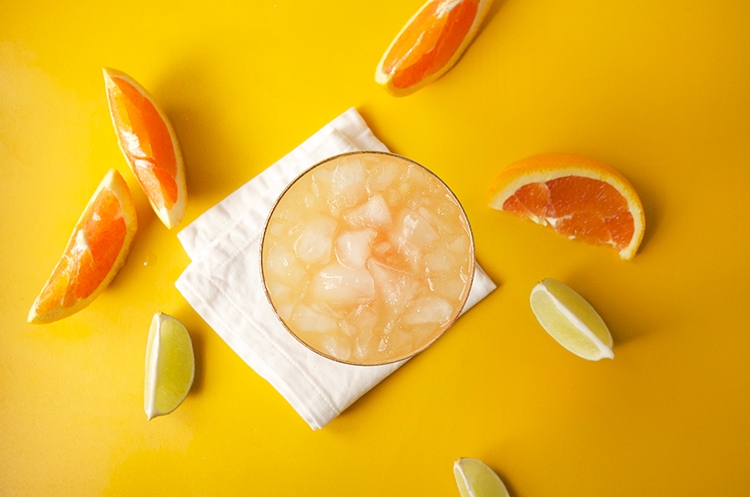 photos by Elana Lepkowski
More Cocktails to Enjoy: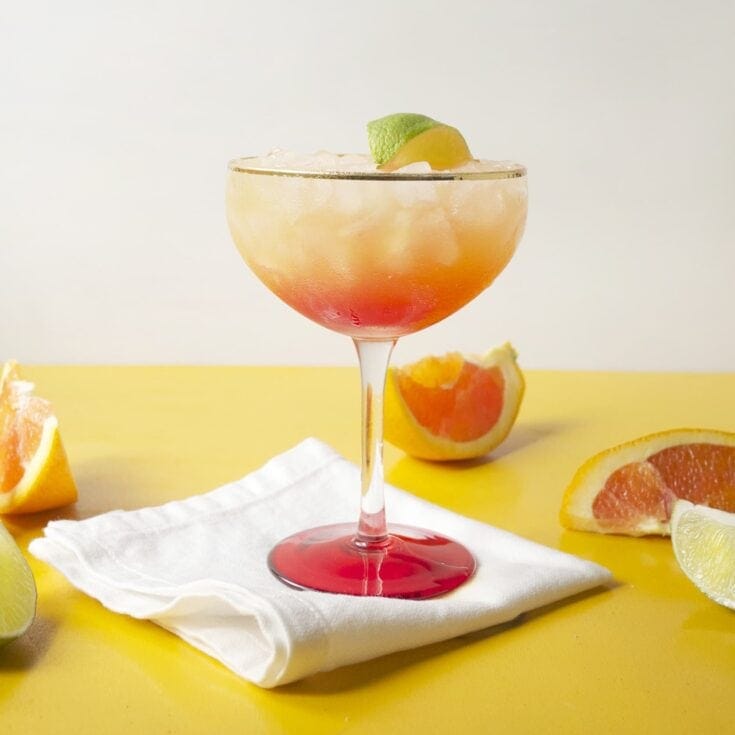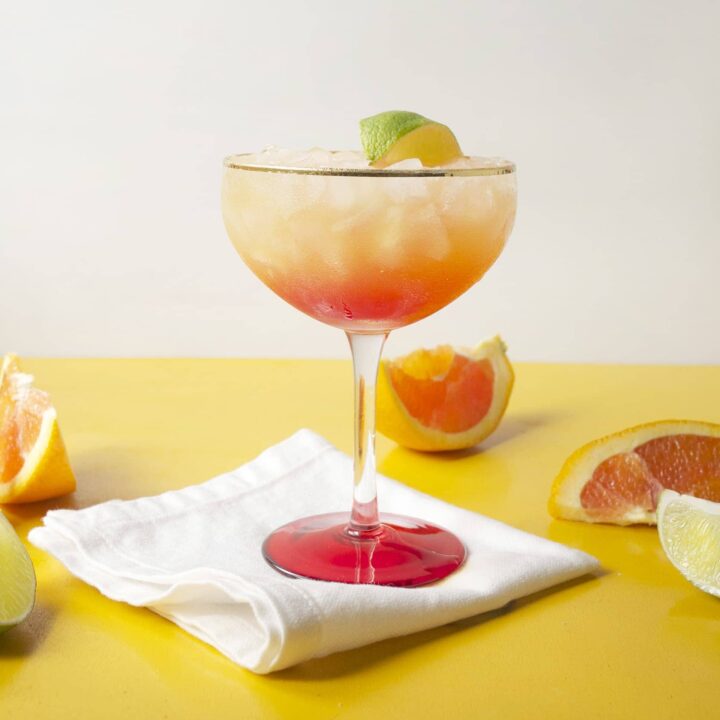 Bitter Eastern Sour Cocktail
A fall twist on the classic whiskey sour.
Ingredients
2 ounces freshly squeezed orange juice
½ ounce freshly squeezed lime juice
½ ounce orgeat syrup
2 ounces Bourbon
¼ ounce Campari
lime wedge for garnish
Instructions
In a shaker ⅔ filled with ice, add orange juice, lime juice,
orgeat and bourbon.
Shake well for 20 seconds and strain into a large saucer or
rocks glass filled with crushed ice. Pour Campari over ice.
Garnish with a lime wedge.

Nutrition Information:
Yield:

1
Serving Size:

1
Amount Per Serving:
Calories:

238
Total Fat:

0g
Saturated Fat:

0g
Trans Fat:

0g
Unsaturated Fat:

0g
Cholesterol:

0mg
Sodium:

12mg
Carbohydrates:

27g
Fiber:

2g
Sugar:

15g
Protein:

1g