Of the many martini variations to chose from, this Sake-tini is a real stunner. Elegant, sleek and just Hollywood enough to serve at any awards show or Oscar party, this blend of sake and chilled vodka shaken over ice is the perfect classy-sipper. Served with a simple garnish of peeled cucumber, I plan to have a shaker of Saki-tinis on hand this Sunday. What drink are you serving during the Oscars?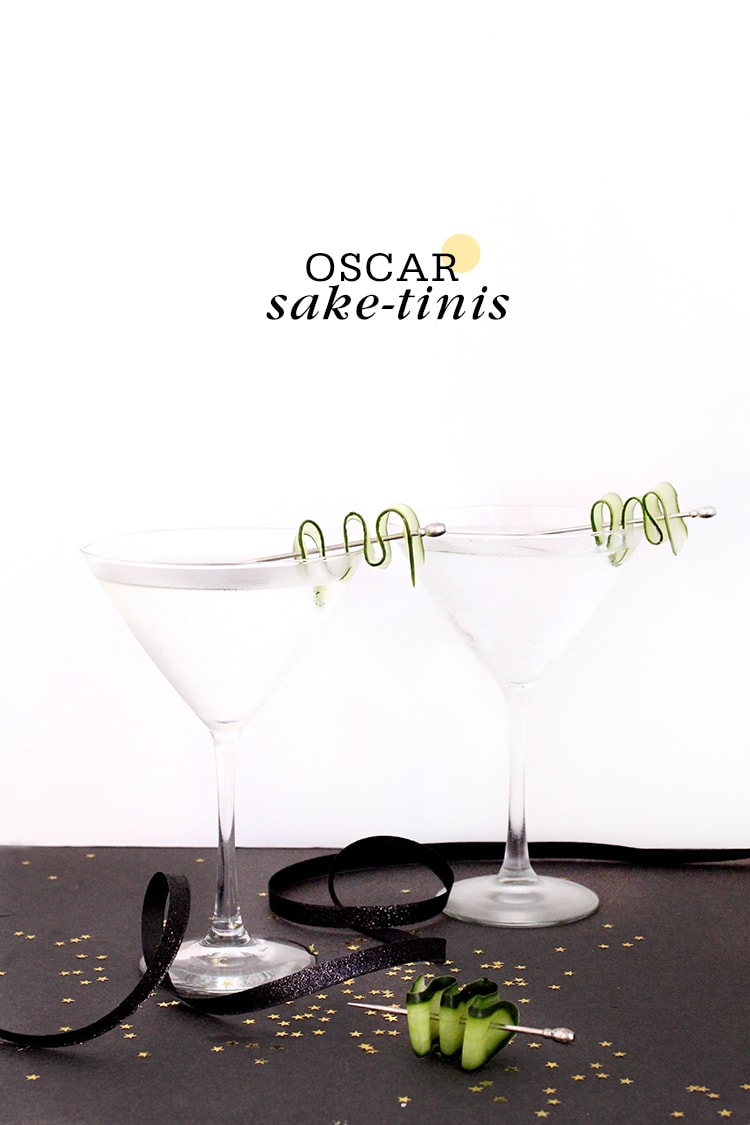 For more visit Style Me Pretty Living where I'm sharing the recipe and more red carpet ready shots of my Oscar Saki-tini. Cheers to the weekend, friends!
photo by Leah Bergman

Oscar Saki-tini
serves 1
2.5 oz chilled dry Sake
1 oz chilled Vodka
chipped ice
1 cucumber thinly peeled with a vegetable peeler for garnish
Directions:
1. Combine sake and vodka in a cocktail shaker filled with chipped ice and shake well.
2. Strain into a chilled martini glass and garnish with a ribbon of cucumber on a martini pick.