This week has been such a fun and crazy whirl-wind of activities and prep leading up to our big Pickling event with Anthropologie on Wednesday night. It was such a deliciously fun night and I am eager to share all of the photos and VIDEO with you. If you want a sneak peek head over to Instagram and check out the hashtag #anthroevents. As for today...thank goodness it's Friday! We are heading to a baby birthday party this weekend with lots of friends and a bit of time by the pool. I sure hope you have something fun and relaxing planned! Here is a delicious and beautiful cocktail recipe for a Raspberry Sparkler that might just go perfectly with your weekend. Cheers!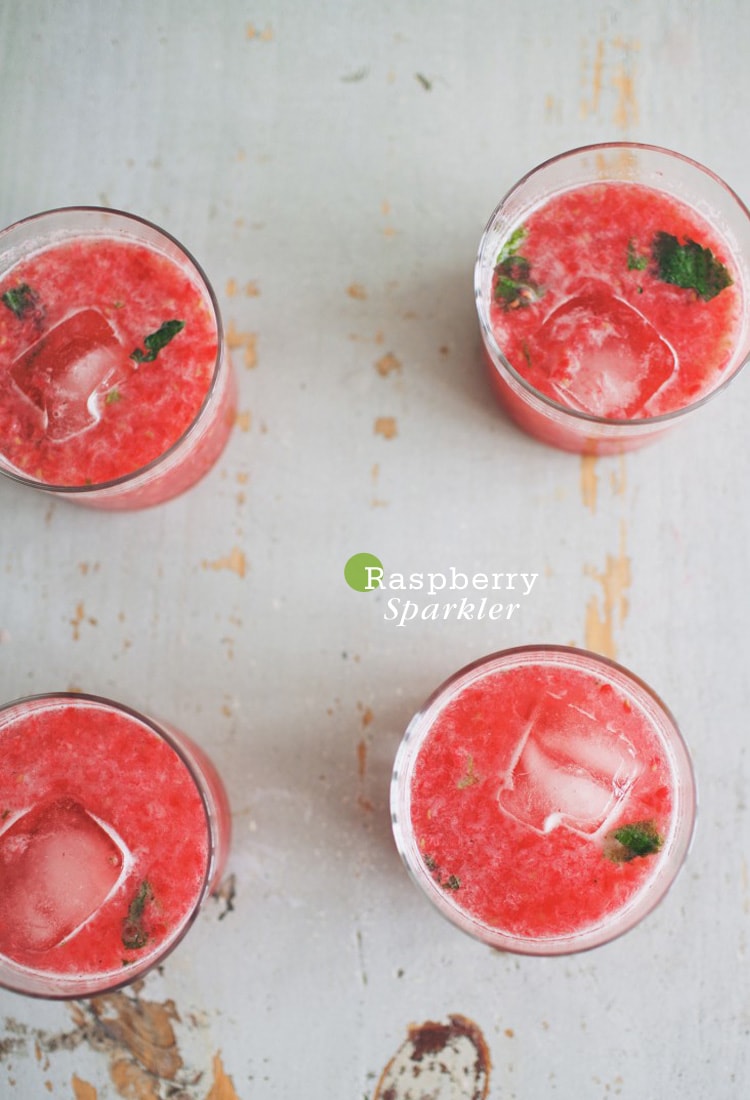 Raspberry Sparkler- recipe & photo via Gardenista
makes 4
1 pint fresh raspberries
1 lemon
1 lime
2 tablespoons honey
Handful of fresh mint leaves
4 ounces gin
4 cups vinho verde wine
Directions:
1. Muddle raspberries, lemon, lime, honey, and mint. Distribute mixture evenly among four glasses. Add an ounce of gin to each glass, and fill the glass the rest of the way with vinho verde and ice cubes.