It has been entirely too long since I've shared a Friday cocktail recipe with all of you. Without further adieu, please feast your eyes on the bright and beautiful Thyme Paloma cocktail by 10th Kitchen. She's a beauty I tell you, and with our weekend forecast claiming lovely 73 and sunny days, I plan to enjoy one or two of these cocktails myself! Have a very happy Friday and a fabulous weekend.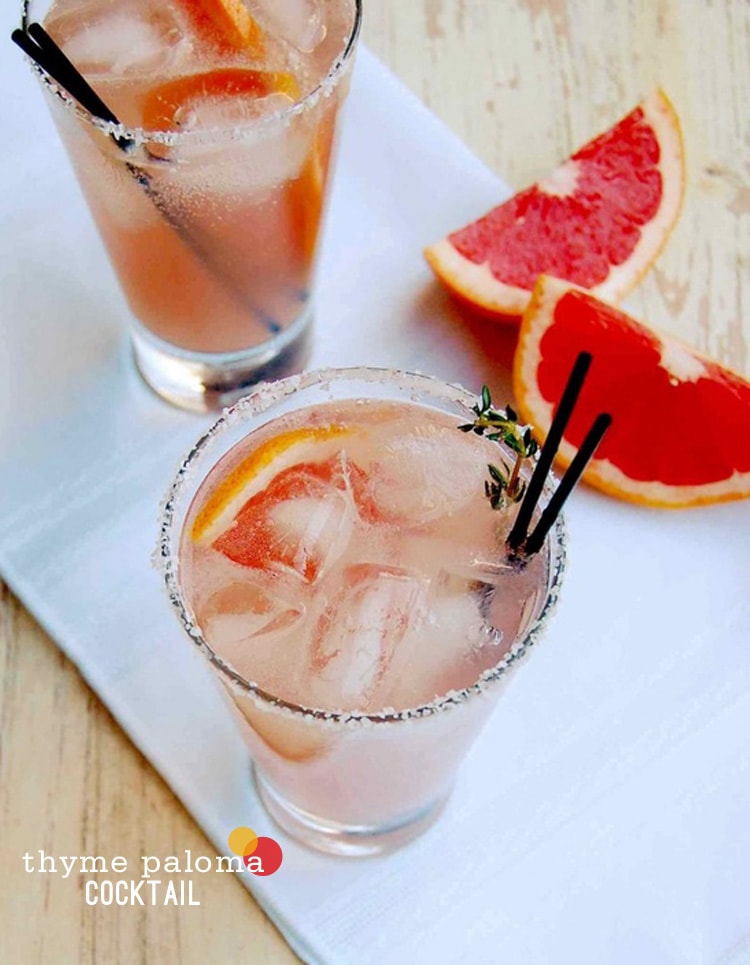 Thyme Paloma Cocktail- photo/recipe via 10th Kitchen
Makes 1

4-6 sprigs fresh thyme
1 teaspoon sugar, superfine if possible
1 shot anejo tequila or mezcal
1 shot fresh-squeezed grapefruit juice
Juice of ½ a lime
Club soda
1. Muddle thyme and sugar in a cocktail shaker.
2. Pour in tequila and juices and stir until sugar is dissolved.
3. Strain into one ice-filled 6-ounce glass, then top off with club soda.
If you have a cocktail you would like to see featured on Freutcake please email me! I would love to try it.- Leah