When we were in grade school, my younger sister had a pen pal. Looking back on it now I'm sure it was a class assignment of some sort but I envied her each time a letter would arrive in the mail. The thought of sharing secret letters with another girl my age, across the country or better yet across the world seemed fantastically adventurous. Now after all these years I have a pen pal of my very own! Well, more like a modern-day pen pal since our letters arrive in the form of email. Either way, my Blogger BFF (as I like to refer to her) Jacquelyn is the best pen pal a girl could have. She's a friend that I can bounce creative ideas off of, share recipes with, and absolutely adore…even though we've never physically met.  I'm certain that if we lived closer we would spend many a weekend sipping these Gin & Tarragon Cocktails together, geeking out over beautiful design, and thoroughly enjoying each others company.  I hope you have a very happy weekend spent with friends that inspire you!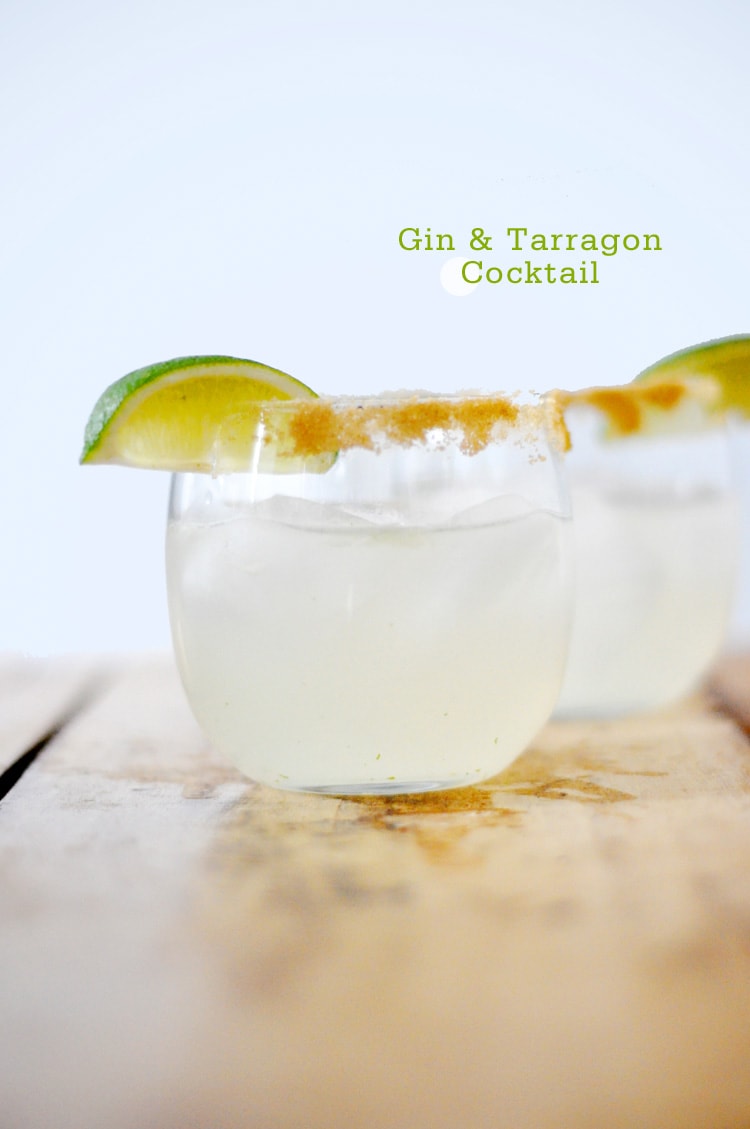 photo by Jacquelyn Clark of Lark & Linen
The Tarragon Cocktail- recipe by The Boys Club
1/2 oz. Tarragon Simple Syrup
2 oz. Gin
1 oz. Fresh Squeezed Lime Juice
Directions
1. Pour ingredients into cocktail shaker filled with ice.
2. Strain into martini glass.
3. Garnish with thin lime slice.
4. For an added touch, also garnish with candied tarragon leaves.
Tarragon Simple Syrup
1 cup water
1 cup granulated sugar
3 tablespoons tarragon leaves, chopped
Directions
1. Bring sugar and water to a boil in a small sauce pan. Add the tarragon leaves. Simmer until the sugar has dissolved. Take off heat and let the mixture sit for an additional 10 minutes before straining. Strain the tarragon leaves out of the simple syrup. Let the syrup cool completely before using.
* Can be stored in a jar in the refrigerator for up to a month.
Thank you Jacquelyn for the the delicious recipe! xo Leah