Happy Valentine's Day friends! Last night I hosted a Valentine's Day Piñata making party at the Anthropologie in Beverly Hills. We had such an amazing turnout of ladies and gents ready to craft their hearts out. It was the very best way to celebrate Valentine's Day with friends and I will certainly share photos from the night very soon.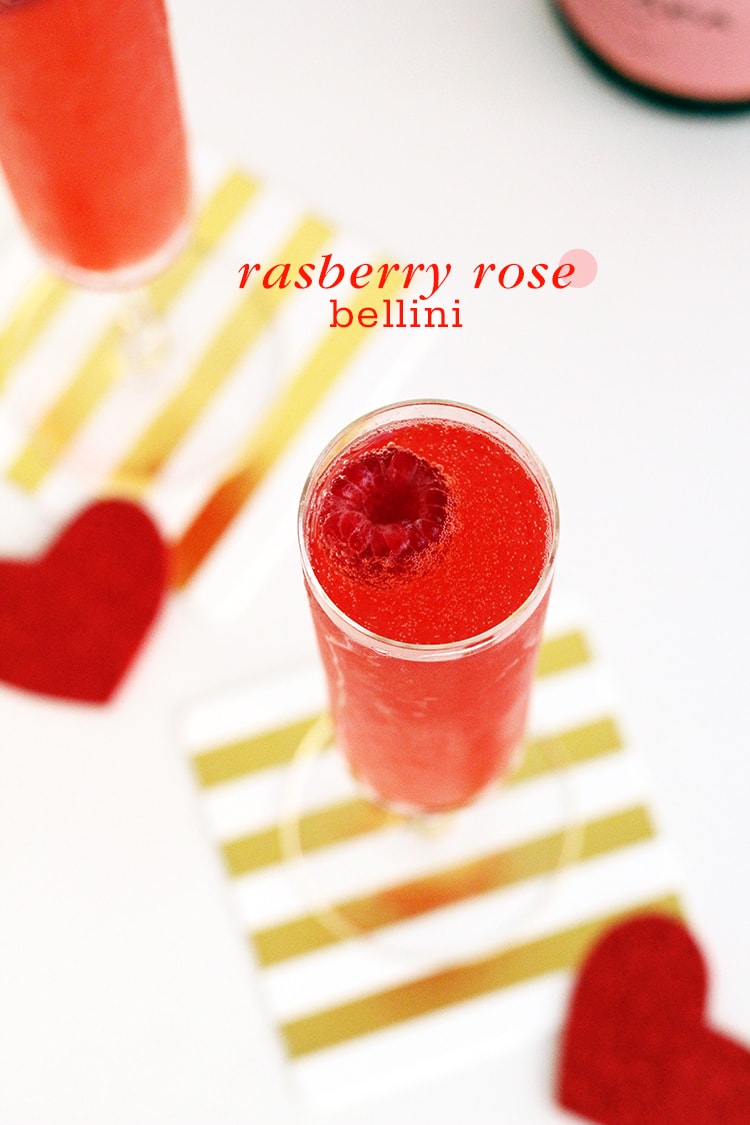 Today, whether you are celebrating with friends, family or your sweet heart; take some time to toast to love with this Raspberry Rose Bellini! It's floral and fruity and or course full of sparkling Rosé Champagne. The perfect Valentine's Day sip! Cheers.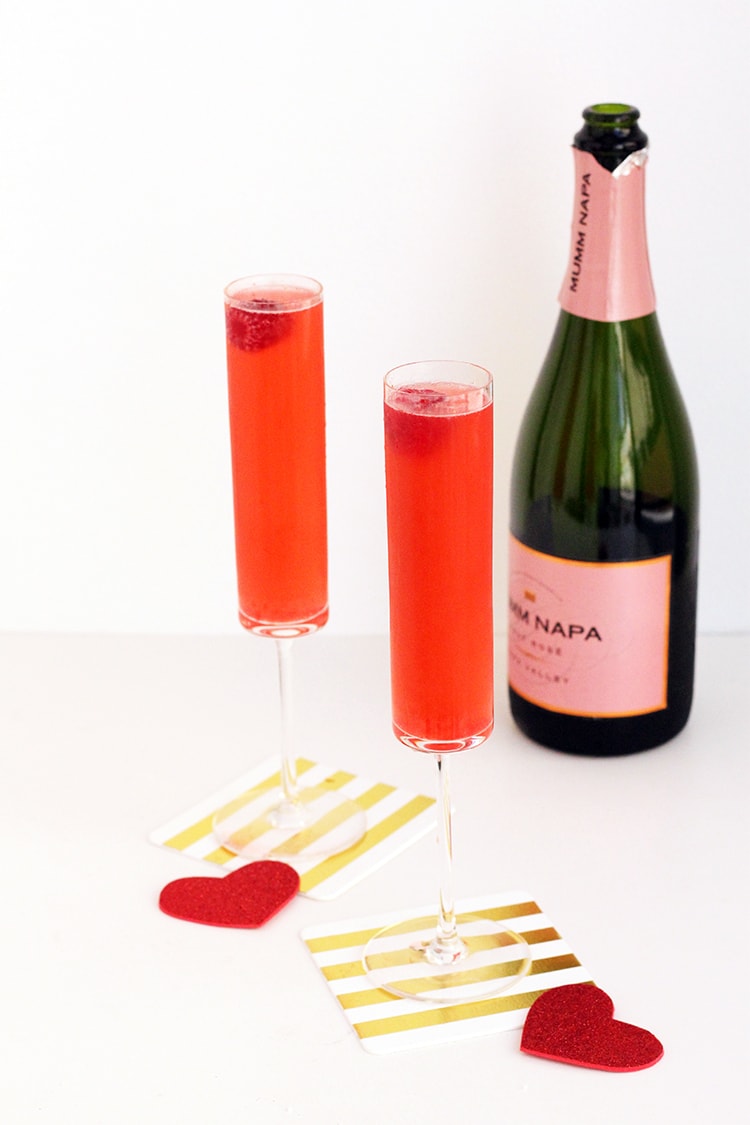 photos by Leah Bergman
Raspberry Rosé Bellini
serves 2-4
1 pint of fresh raspberries - set a couple aside for garnish
2 Tbs granulated sugar
Brut Rosé Champagne
1 tsp Rose Water- I like Nielsen-Massey
Directions:
1. In a small bowl, combine raspberries, sugar and rose-water. Mash with a fork, cover and allow to sit in the refrigerator covered for at least 30 minutes to allow juices to develop.
2. Strain raspberry-rose syrup through a fine mesh sieve pressing pulp with the back of a wooden spoon.
3. Add one fresh raspberry to each champagne flute, top with a little Raspberry Rose syrup and fill to the top with Brut Rosé. Sip and enjoy!