As a little girl I believed that if I swallowed a watermelon seed, a real live watermelon would grow my stomach. It was a silly thought, an old wives tale, but it didn't stop me from suspiciously staring at more than one pregnant woman and NEVER eating watermelon seeds. Last week when a couple of my pregnant girlfriends put in a Cocktail Friday request for a recipe they could enjoy, one fruit came to mind. This mocktail is fruity, light, bubbly and spiked with citrus so you won't even miss the vodka. An ice cold Sparkling Watermelon Mocktail should satisfy your little "watermelon" in no time!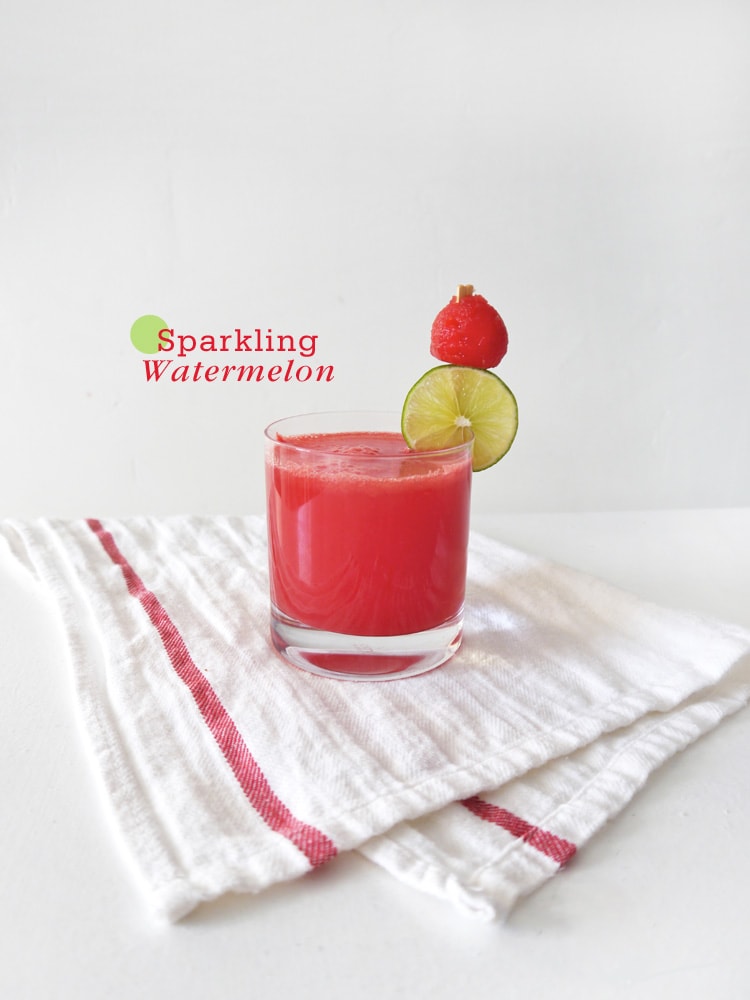 photo by Leah Bergman
Sparkling Watermelon Mocktail
6 cups of cubed watermelon
2 limes
16 oz club soda
2 Tbs. Agave nectar- or more to taste
Directions:
1. In a blender, puree the watermelon and agave until completely smooth and liquified. You may need to push fruit down with a wooden spoon to help it along.
2. Strain watermelon juice through a fine mesh sieve into a large pitcher. Discard the pulp.
3. Squeeze and add the juice of two limes.
4. Add club soda and stir.
5. Serve over ice or chilled, garnish with a watermelon ball and slice of lime.
* To make this drink alcoholic, add ¼-1/2 cup of vodka. (Not for pregnant ladies!)