Frozen Dark Chocolate Covered Banana Bites are one of my favorite guilt free frozen treats!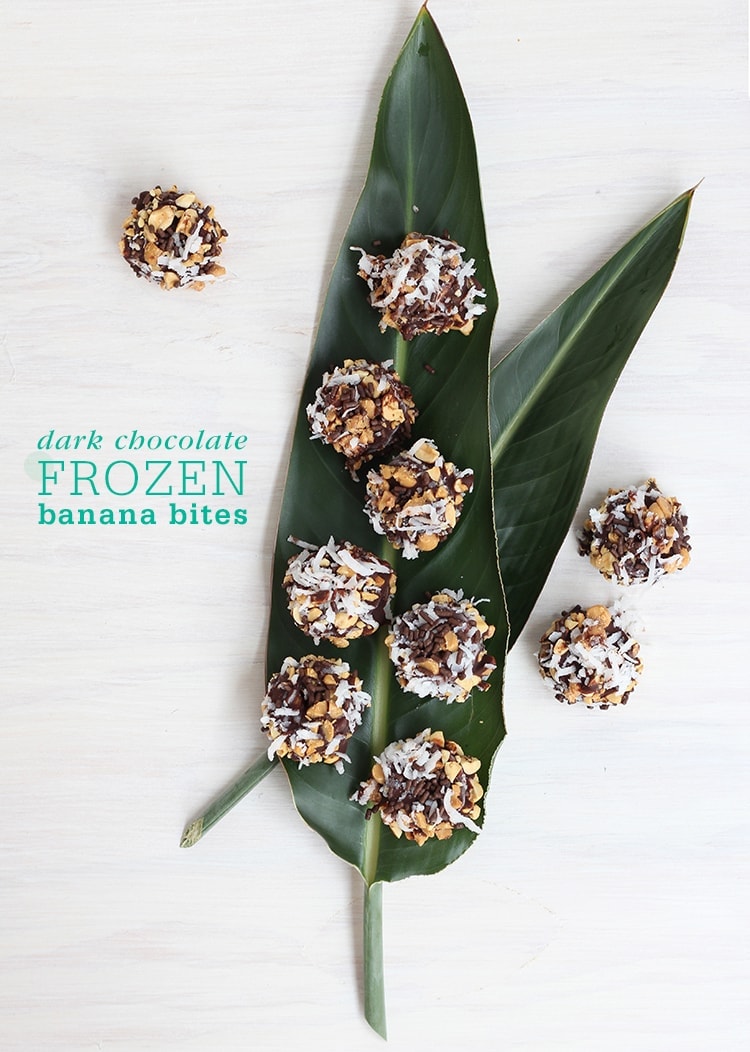 Frozen bananas dipped in chocolate and rolled in peanuts were a childhood beach-day staple. They were almost as delicious as a cone of ice cream and my Mom probably felt much better about my sister and me chomping away on a frozen piece of fruit than a sugary ice cream.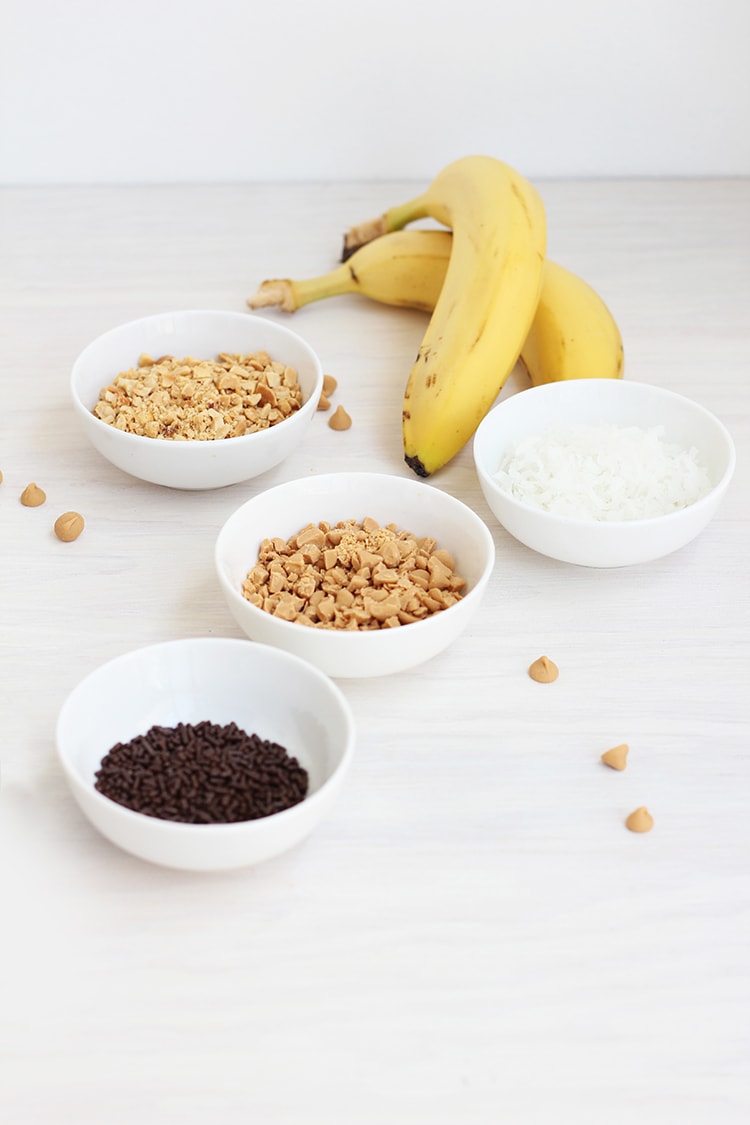 I've never stopped loving the creamy texture of frozen bananas so now I make Dark Chocolate Covered Banana Bites. I may tend to go a wee-bit overboard with the toppings but I can't resist rolling them in sweetened shredded coconut, peanut butter chips, salted peanuts and chocolate sprinkles. I mean, do they need to be totally healthy?!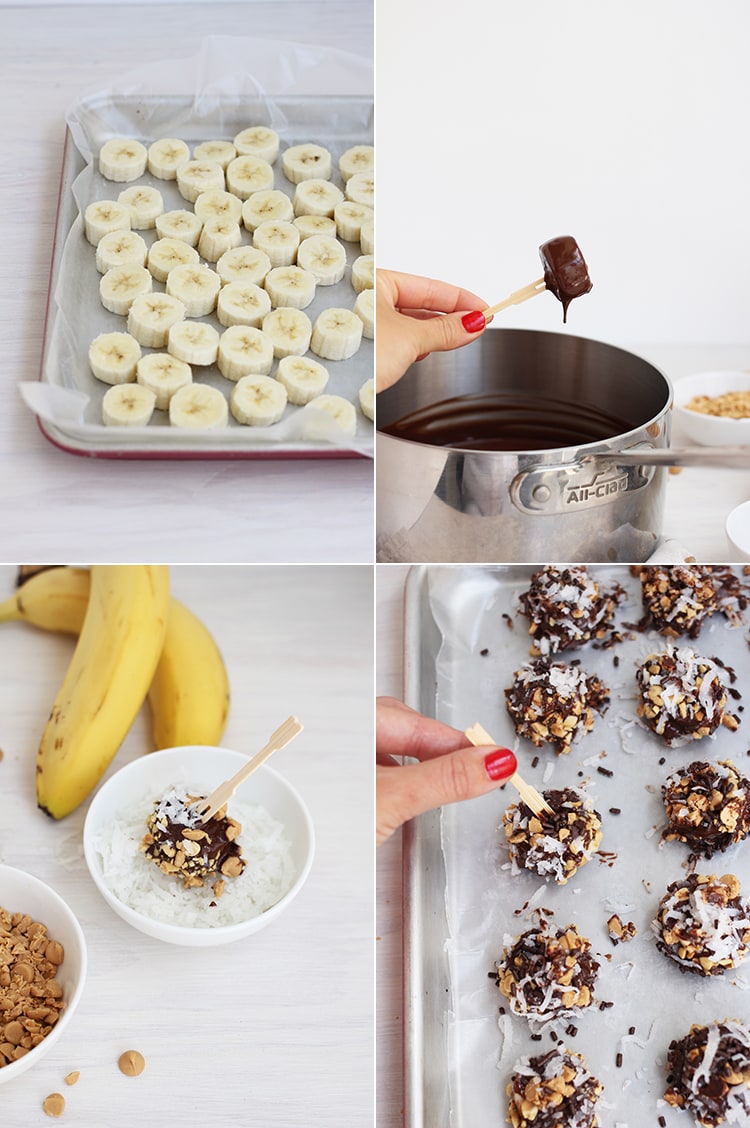 I started calling them chunky-little-monkey bites because they were rolled to the max in as many tasty little tid-bits as one bite of banana could possibly hold. Of course you could mix things up any way you like and roll your bites in chopped walnuts, toffee bits, crushed cookies or rainbow sprinkles. The possibilities are endless!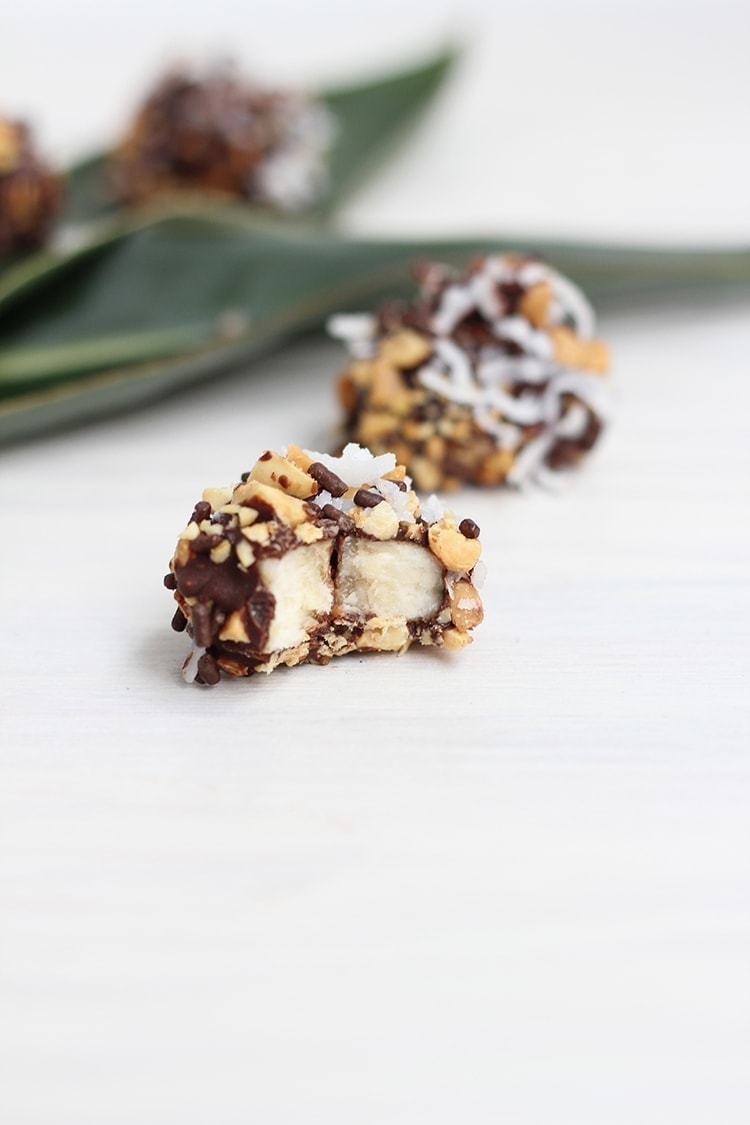 Of course you can make them completely plain, just rolled in dark chocolate and that is delicious too! So, what are your favorite frozen banana bite toppings?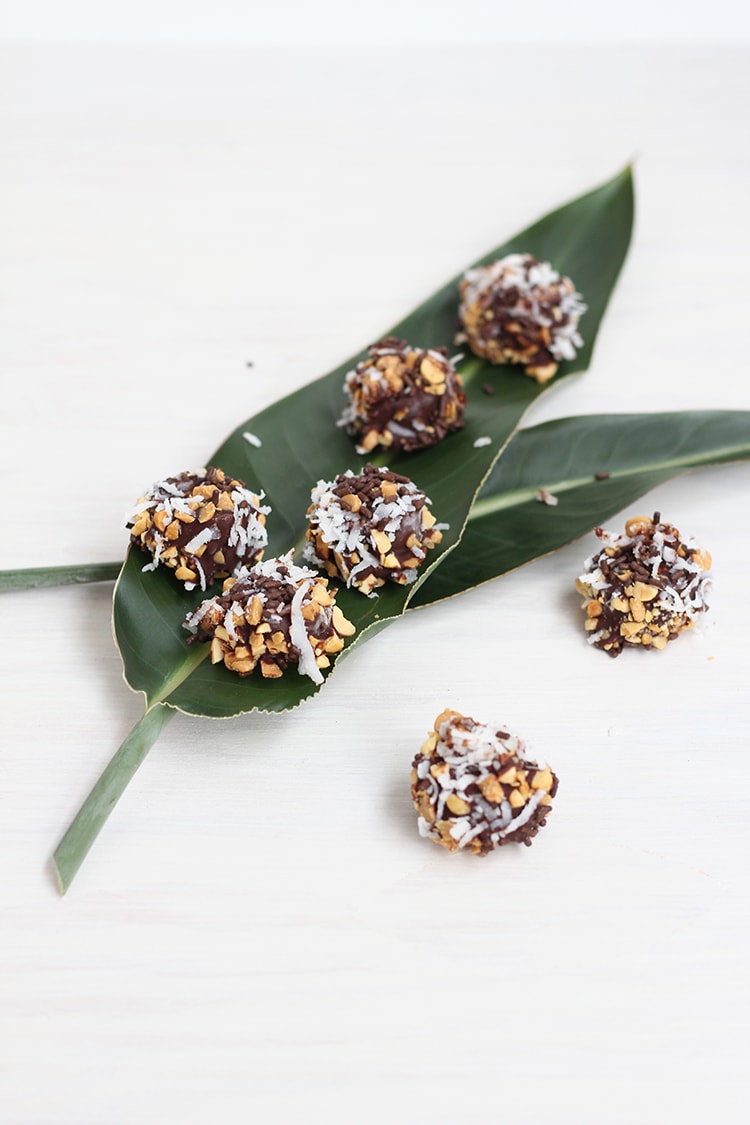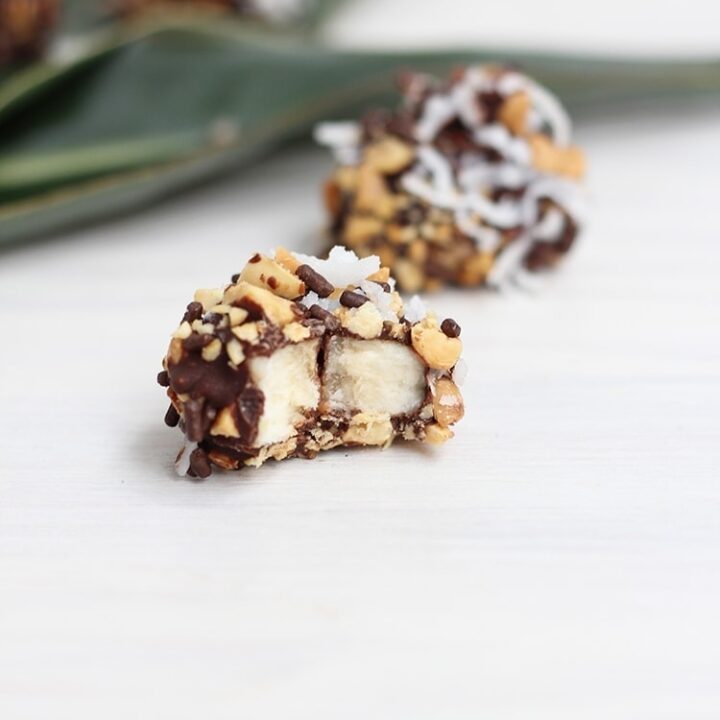 Frozen Dark Chocolate Covered Banana Bites
Total Time:
3 hours
20 minutes
Frozen banana dipped in chocolate and rolled in toppings makes a "healthier" sweet frozen treat!
Ingredients
4 (firm but ripe) bananas
2 cups dark chocolate chips
2 Tbs coconut oil
Toppings:
4 cups salted peanuts, chopped
1 cup shredded sweetened coconut
1 cup peanut butter chips, chopped
½ cup chocolate sprinkles
Instructions
Prepare 1-2 trays for freezing by lining with wax paper. Set
aside.
In a small saucepan over low heat, combine chocolate chips and coconut oil. Stir until completely melted and smooth. Remove from heat and let stand 15 minutes to cool.
Place toppings in small shallow bowls for easy rolling.
*make sure to chop ingredients small for easier coating!
Slice banana into ½" thick slices.
Using a toothpick or cocktail pick, dip banana bites into
chocolate and quickly roll in desired toppings. Place on prepared sheet pan and
remove toothpick.
Repeat with the remaining bites. You may have want to go
back and sprinkle additional toppings on some bites.
Freeze 3 hours or until firm before serving. After freezing,
you can store in a ziplock bag for easy storage.