Halloween is just a few short days away and we are planning an early evening spent trick-or-treating followed by a movie night with all the snacks watching Disney's The Lion King, which is now available on Digital and Blu-ray. The twin's couldn't be more excited!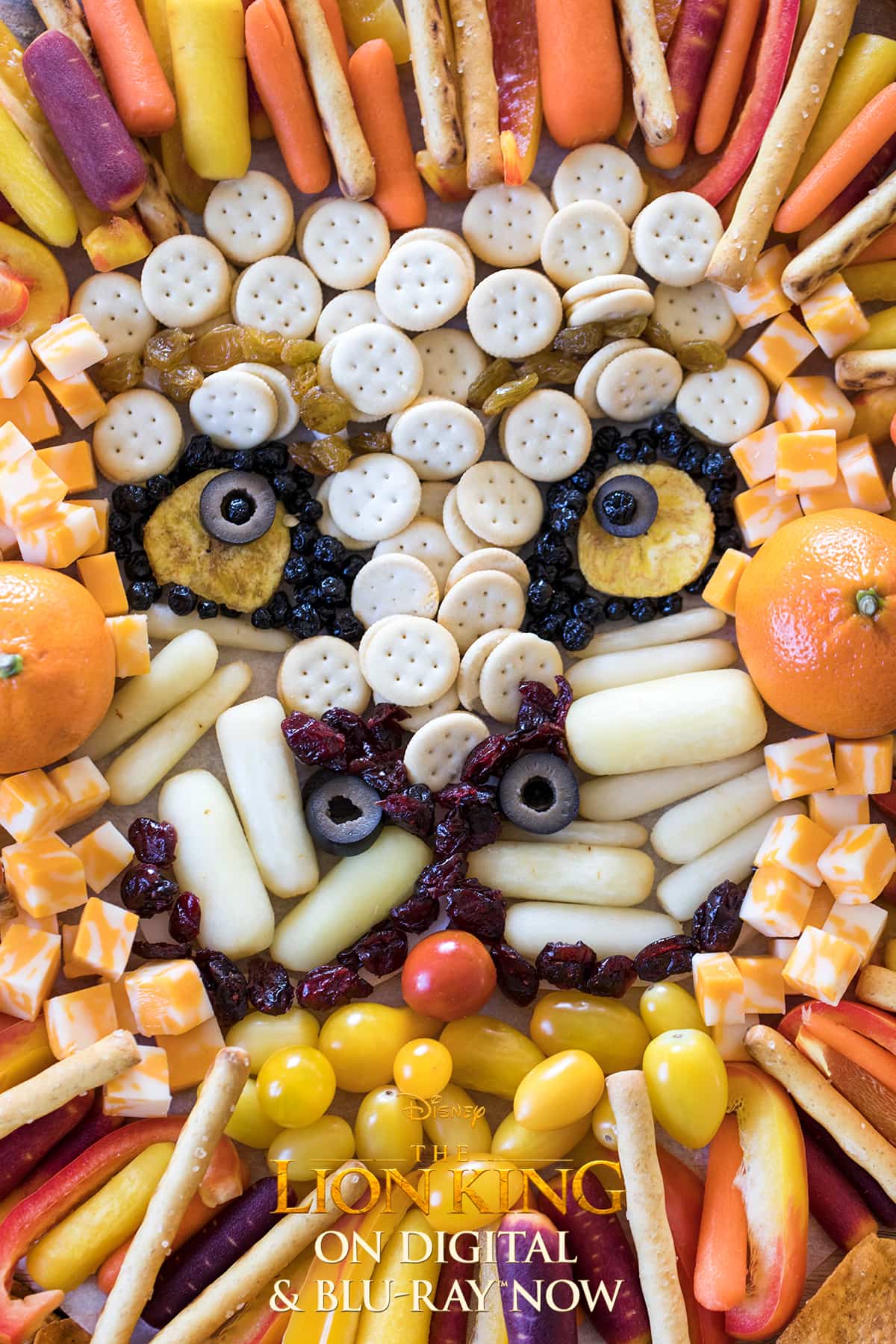 The Lion King Snack Board
If you have young kids like I do, you know that they don't last long after dark, especially when costumes are involved. I for one like to start our trick or treating as early as possible and end up back at our house for dinner, a movie, and passing out candy to the older neighborhood kids. My Lion King Snack Board is a fun and festive way to serve some healthy snacks to your little trick-or-treaters after they get home from all of the candy collecting.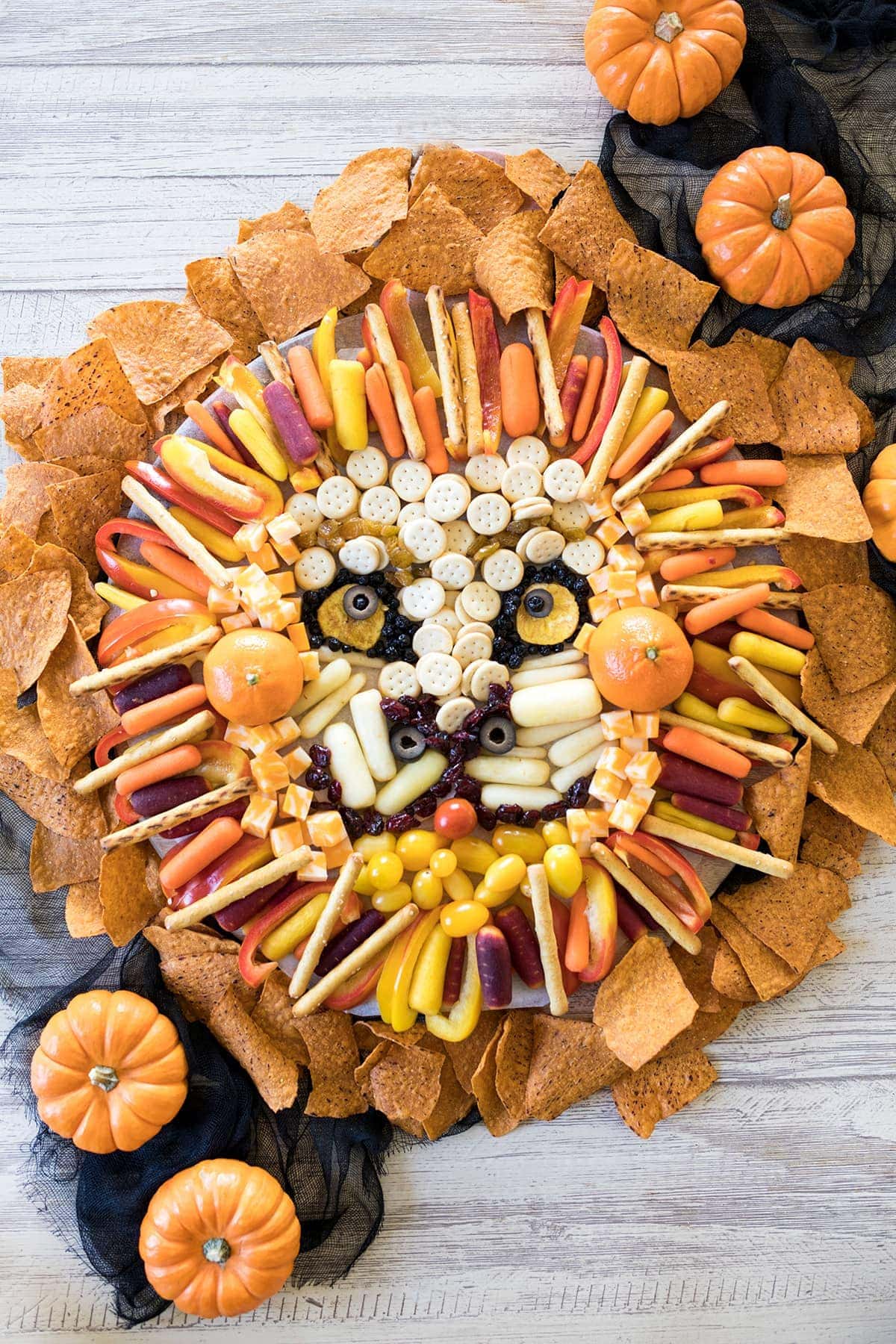 Healthy Halloween Snack Board
To create my Simba inspired Healthy Halloween Snack Board, I knew I wanted to focus on his larger than life mane with vibrant veggies and chips. I made a list of all the lion colored snacks I could think of and went shopping. Here's what I used to create our snack board:
The Lion King Snack Board Shopping List
Multi colored bell peppers
Baby rainbow carrots
Heirloom cherry tomatoes
Mandarin oranges
Cheese sandwich crackers
Pretzel Sticks
Sweet Potato tortilla chips
Dried blueberries and cranberries
Sliced black olives
…And just two banana chips for Simba's eyes. We ate the rest!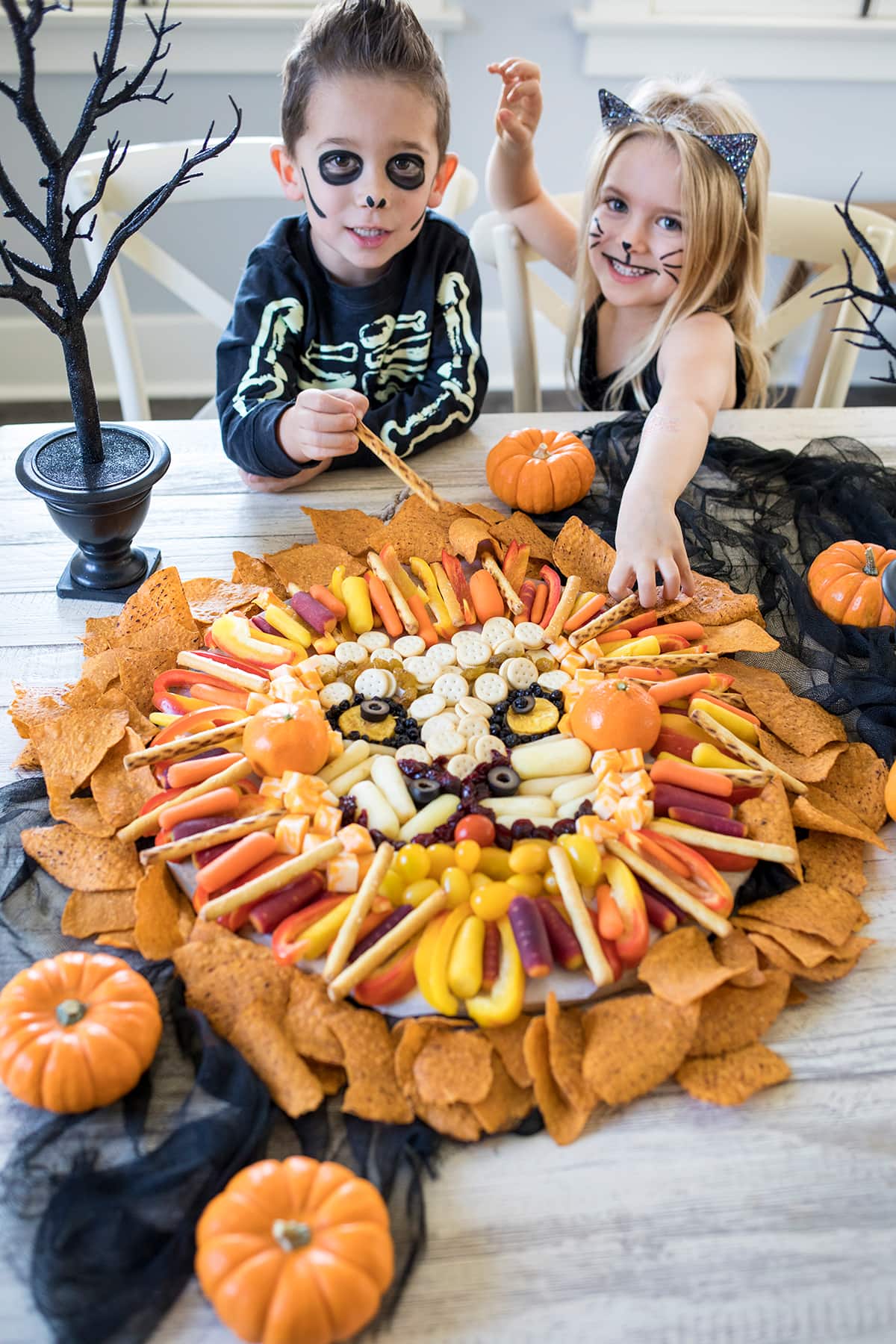 How to Assemble a Lion King Snack Board
Hakuna Matata! Most importantly, have fun assembling your board, and don't worry if it's not perfect! Your kids will enjoy it either way and it's a fun "art project" to work on in the kitchen. To start, I planned out what foods I wanted to use for Simba's face choosing mostly light tan snacks like crackers, white baby carrots, cheese and golden raisins.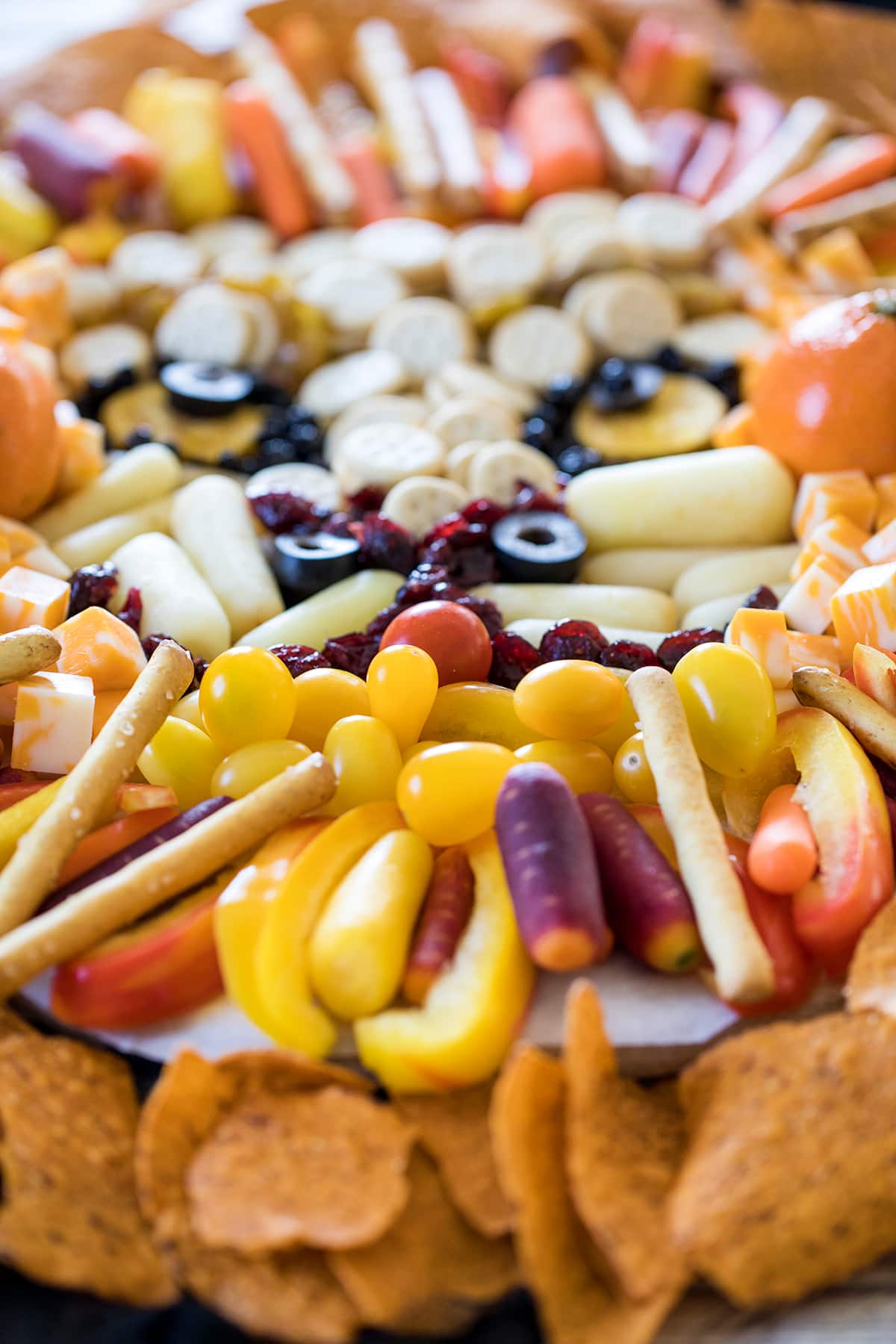 Next I started by outlining Simba's features like his eyes, nose and mouth in dark dried blueberries and cranberries however if you have raisins that would work great for this! From there I filled in his face with the "tan foods" and finished it off with a colorful mane made of bell peppers, carrots, and a few stick pretzels.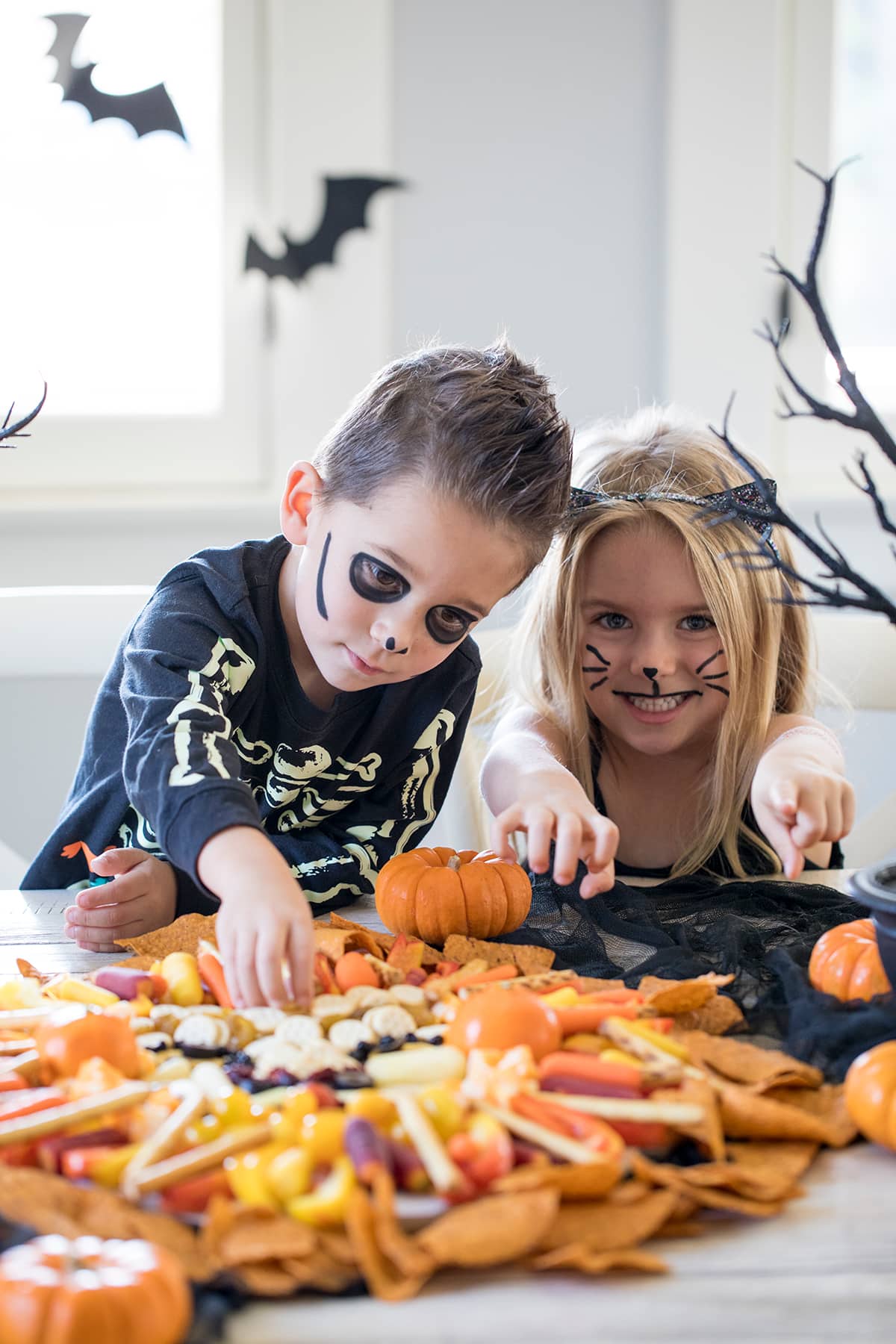 Lastly I carefully moved Simba to the dining room table and surrounded the board with another layer of Sweet Potato Chips to finish off his majestic mane. The twins LOVED the way this board turned out and dug right into the crackers and carrots.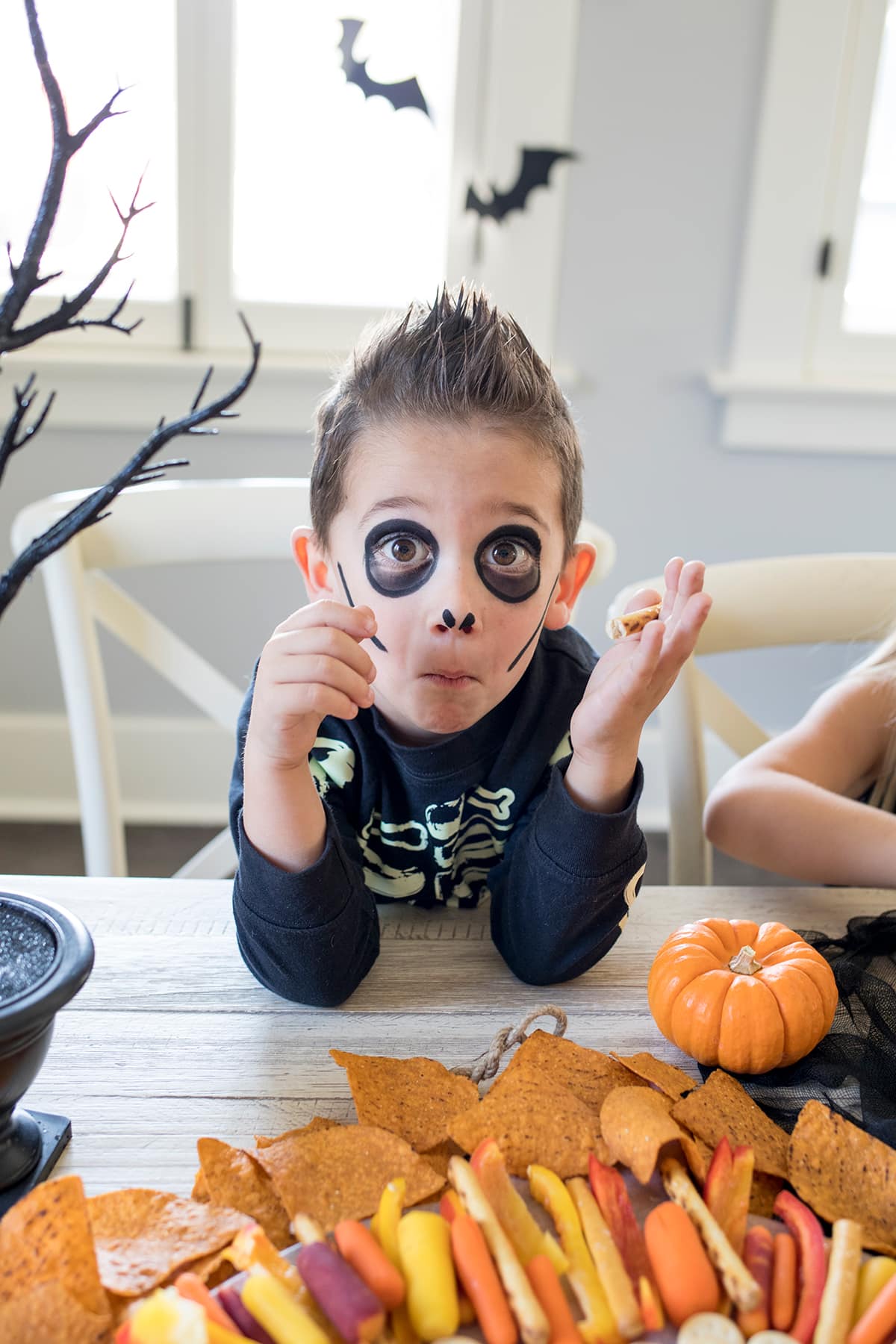 Little skeletons, cats, princesses and pirates will have so much fun grazing on this Lion King Snack Board while watching the movie. You will feel good about that fact that carrots and tomatoes made their way into little tummies with all of that trick-or-treat candy. Serve the board with small bowls of ranch and hummus for dipping and dinner is served. Time to queue up The Lion King! Happy Halloween.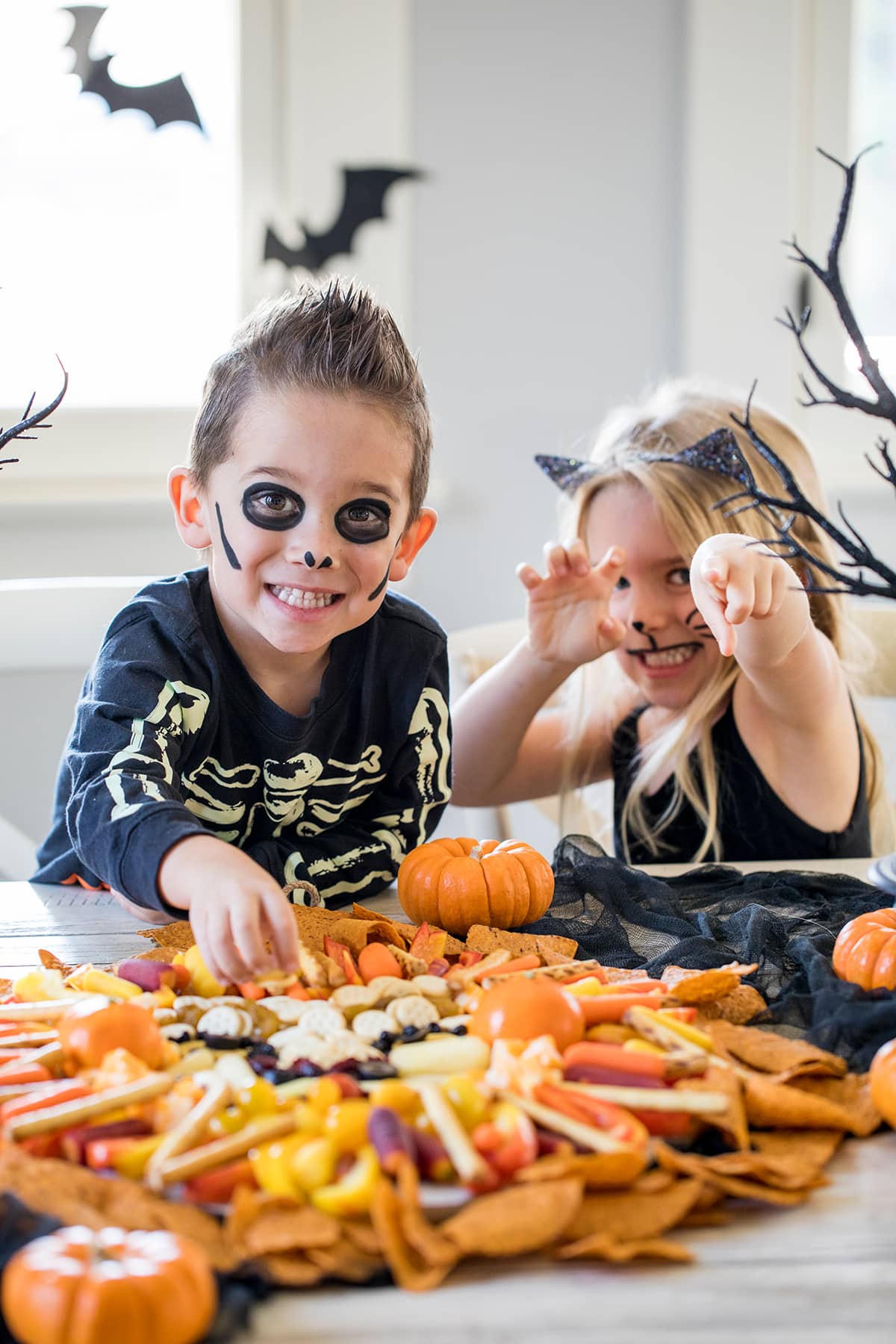 Looking for more fun and healthy kid-friendly recipes? You might like:
Healthy Halloween Monster Pancakes
Jack-O-Lantern Snack Board
The Ultimate List of Healthy Snacks for Toddlers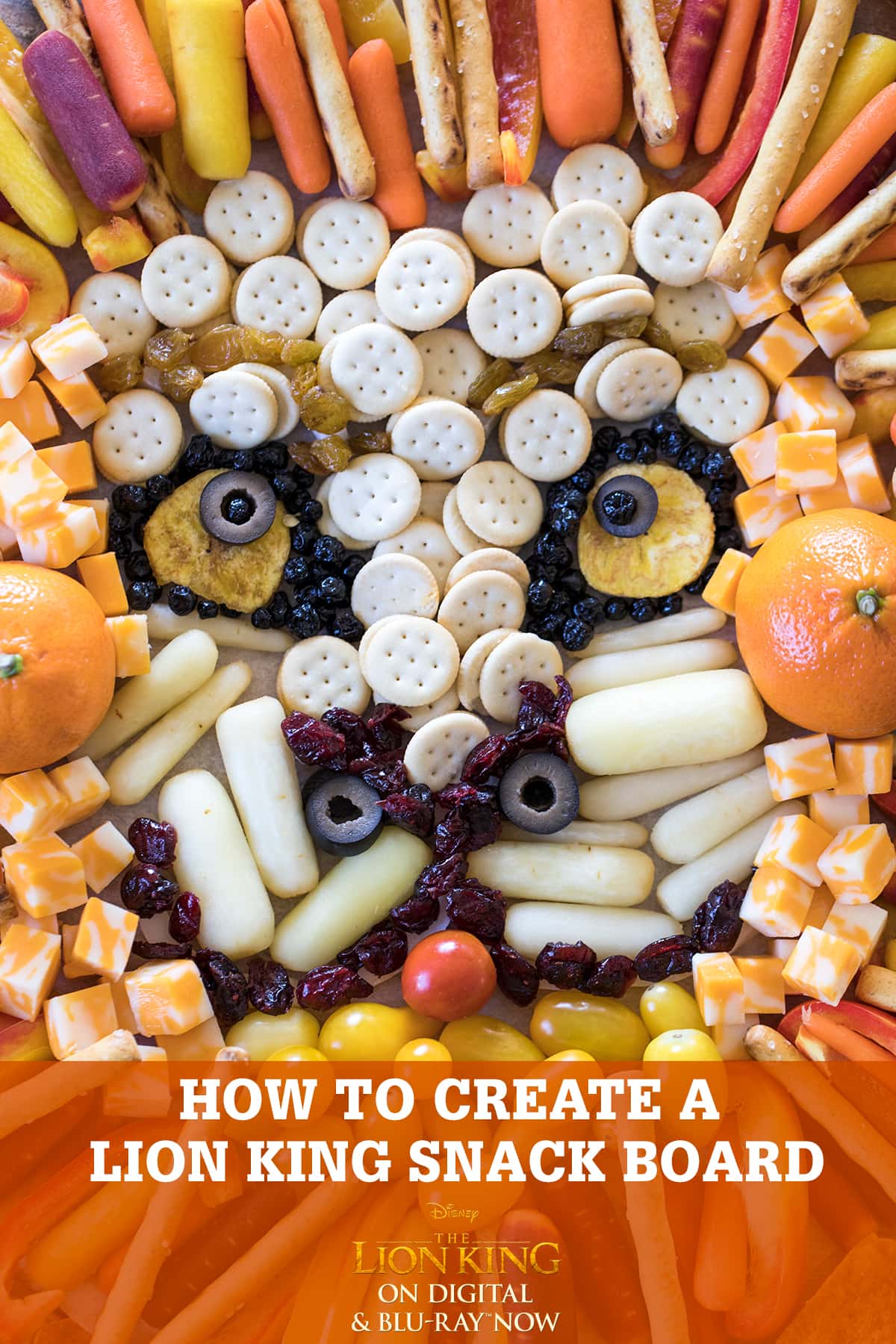 Disclosure: This post is sponsored by Walt Disney Home Entertainment. We are honored to partner with a brand we love! Thank you for supporting the sponsors who keep Freutcake spooky, fun, and delicious.