This week, the twins surprised me with their eating. Millie inhaled, I mean ate an adult sized portion fast, of a sandwich I made with sun-dried tomatoes and olives and Jackson was all about homemade Shrimp Pad See Ew. Who knew?! A great example of why you never know what your children will like until you give them variety. Here's what I fed the twins this week...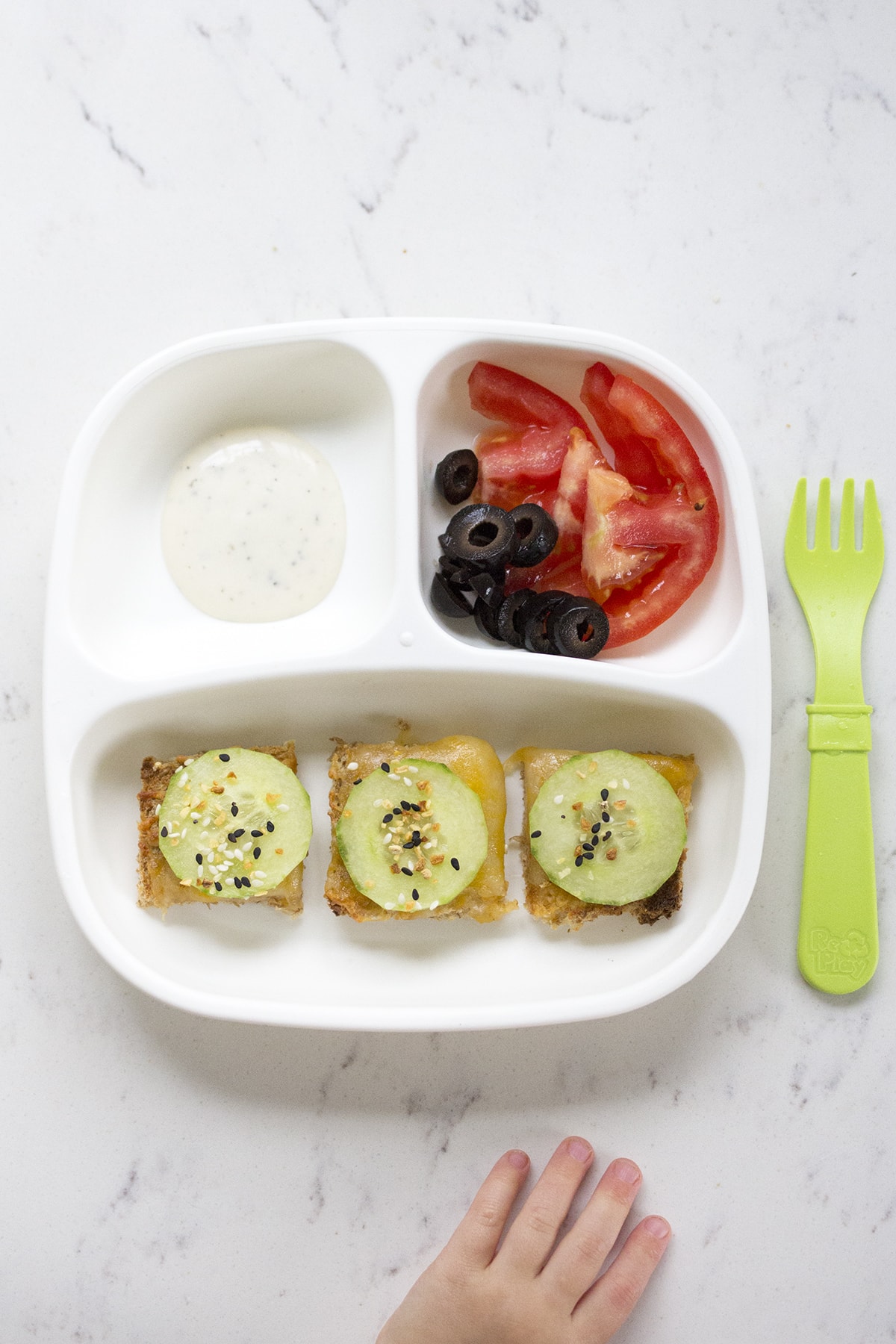 5 Creative Toddler Meals
Lunch: Cheesy Toasts with cucumber and "Everything But the Bagel" seasoning. Tomatoes and olives with ranch.
Notes: This idea came from the Trader Joe's sample station and the twins loved it. For my version, I toasted whole wheat bread with just a little bit of butter under the broiler. Then removed it, topped it with shredded cheese and put it back under the broiler to melt. When melted, cut into small squares and top each with a slice of cucumber and a sprinkle of seasoning.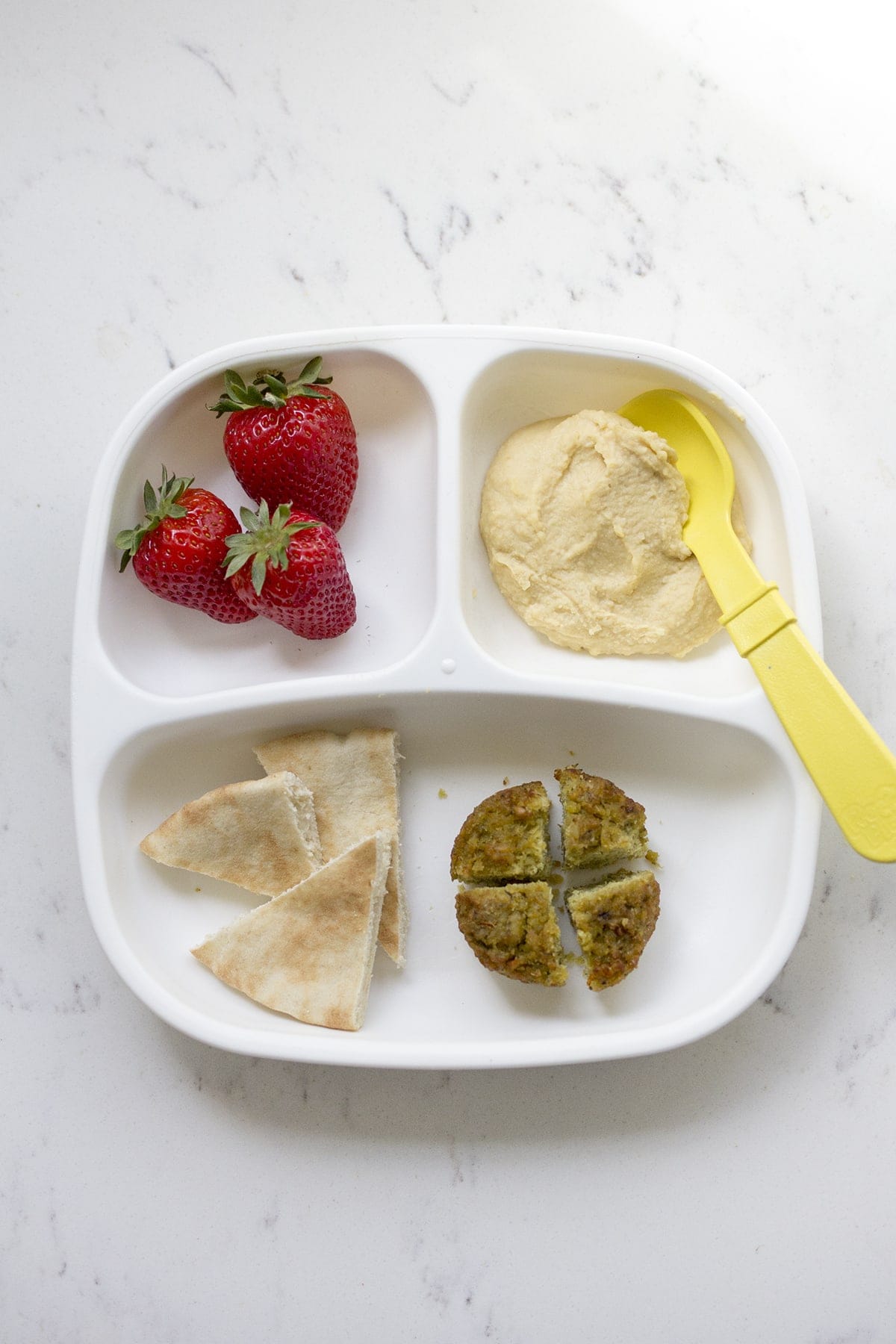 Lunch: Falafel with hummus, pita and strawberries.
Notes: The twins weren't crazy about falafel but they love hummus. This is just a simple homemade hummus I whipped up and they ate it by the spoonful!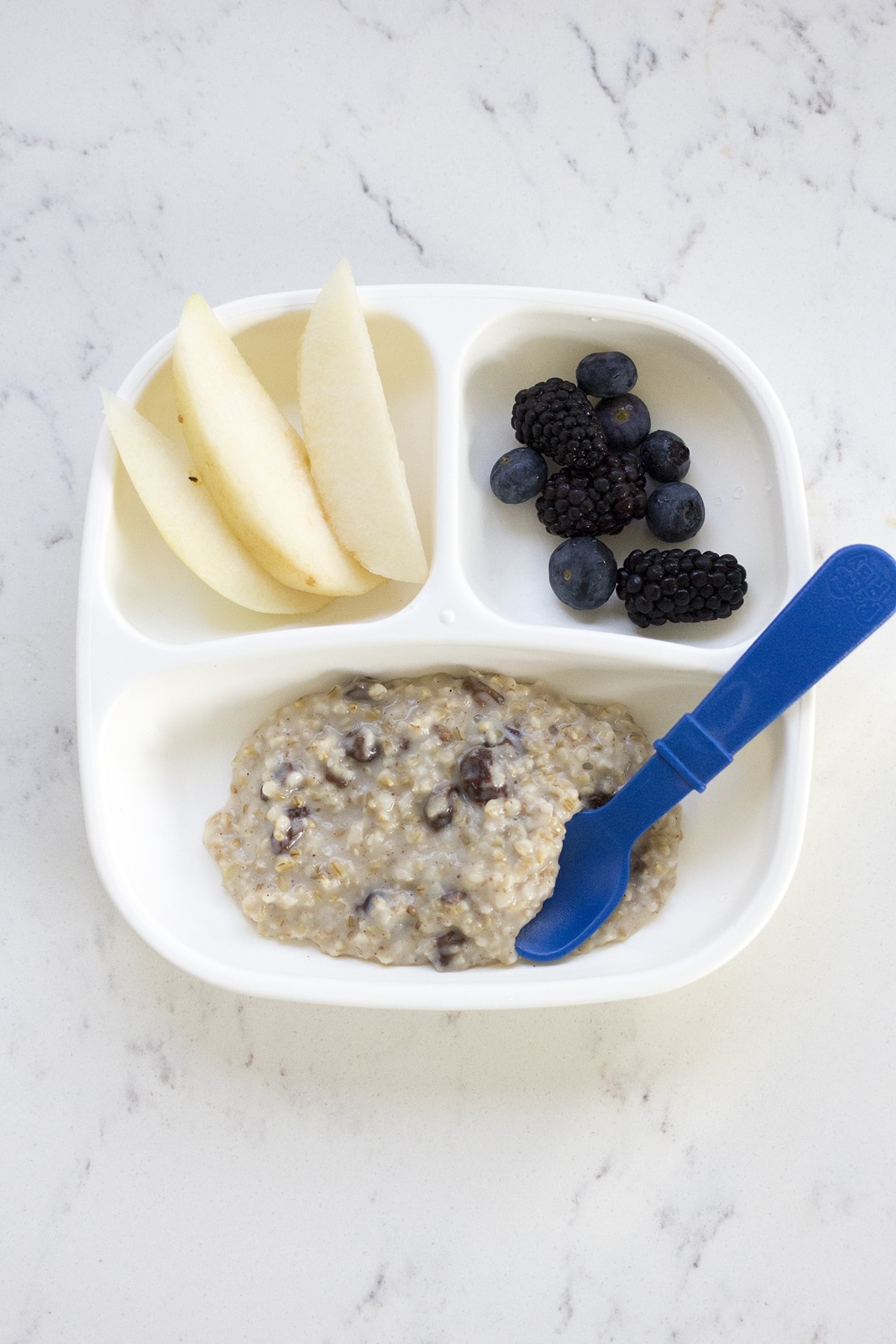 Breakfast: steel-cut oatmeal with raisins, milk, cinnamon and nutmeg. Berries and pear slices.
Notes: The twins love oatmeal! Messy but filling and always a good breakfast choice.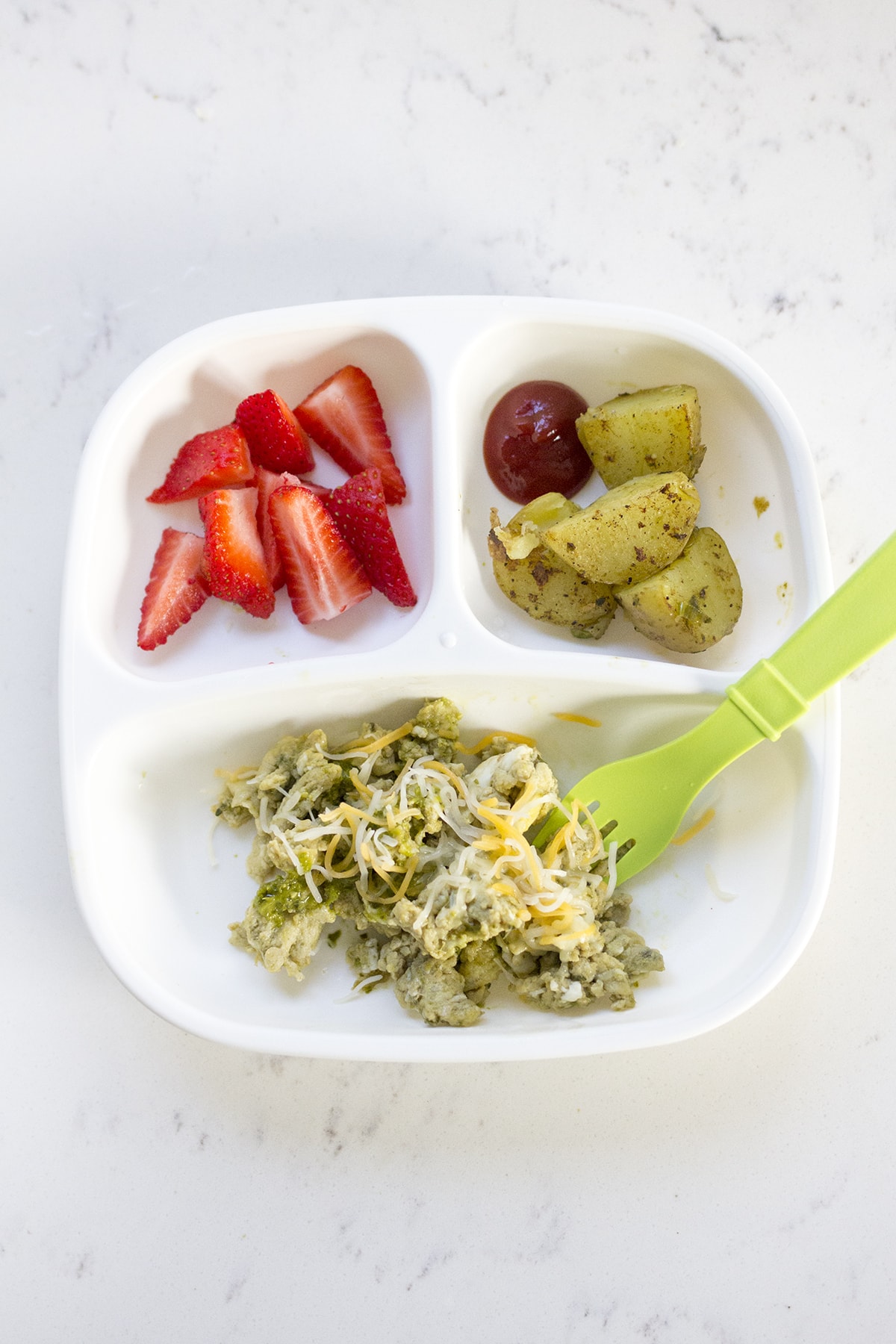 Breakfast: Green scrambled eggs with cheese, breakfast potatoes with ketchup and strawberries.
Notes: I used leftover pesto to make these eggs "green" and it added so much flavor! The potatoes were also leftover from the previous night's dinner and I sautéed them in a little bit of olive oil to re-heat.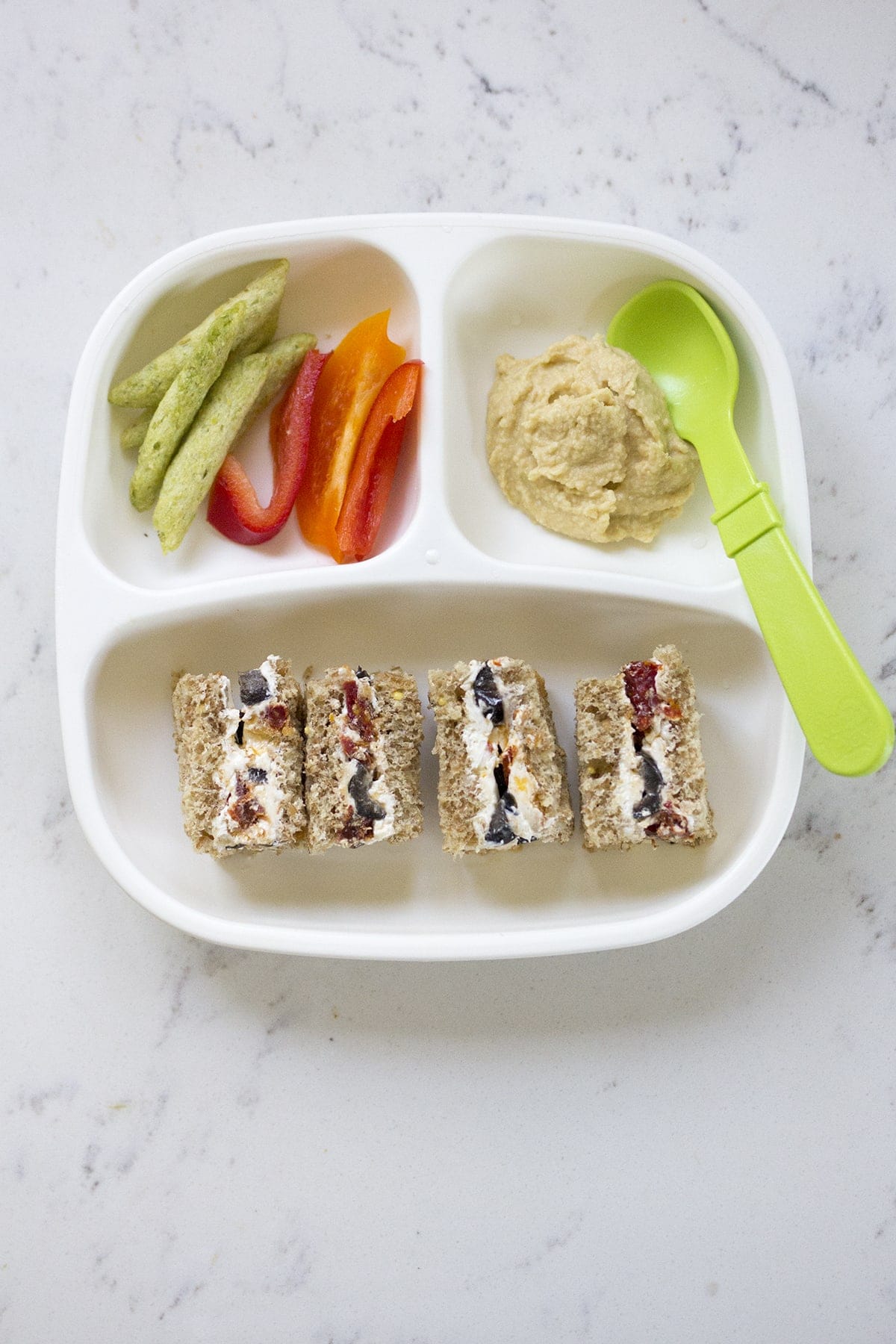 Lunch: Cream cheese, sun-dried tomato and olive sandwiches. Hummus with bell peppers and pea crisps for dipping.
Notes: This is definitely Millie's new favorite sandwich! Jackson simply picked out the olives and ate the hummus and crackers. Neither of the twins cared for raw bell peppers but ate them sautéed with dinner that night! Just goes to show you should always try foods cooked/raw for your kiddos to see what they like best.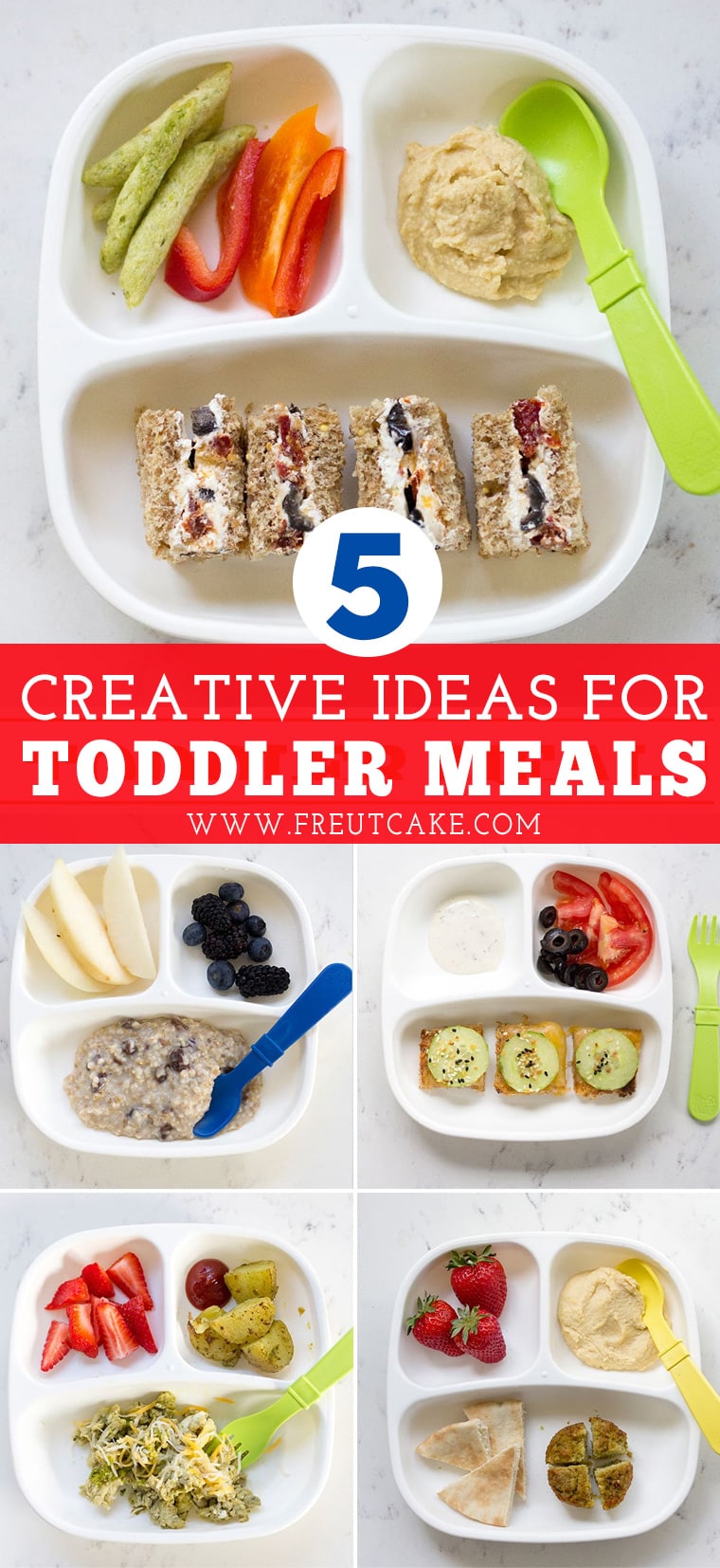 So, what did your babies and toddlers eat this week? Leave me your favorite meal time suggestions in the comments section.
More Creative Toddler Friendly Foods:
If you are looking for more toddler friendly meal ideas from snacks through dinner, you might enjoy some of these posts!
Save
Save
Save
Save